If you like Japanese music then you're going to love these Japanese bands. Read on to find out the best Japanese bands! 
Japan is a nation that's filled with rich culture and it's entertaining the entire world with it. From anime series, manga, music to other entertainment content, Japan is rich in all sorts of great entertainment and artistic content too.
If you're into Japanese otaku culture then you'll definitely love Japanese music too. That's why we've brought you the best Japanese bands that are quite popular around the world for producing innovative music content.
Enjoy your stressful day by jamming to the music produced by these popular Japanese bands and keep reading to find out which Japanese band will fall into your favorite music genre. 
Top Japanese Bands
Band-Maid is a popular Japanese rock band that's famous for its submissive attire worn by the band members. The band was formed in July 2013 by the first band member, Miku Kobato who worked in a Japanese maid cafe, hence the inspiration of the attire.
It was Miku's idea to incorporate the submissive maid theme into rock music to make their band stand out from the rest of the bands. This tactic did justice to the band as it garnered countless fans across the globe for their attire and rock music.
As a matter of fact, Band-Maid is one of my favorite Japanese girl-bands. Their rock music makes me feel very energetic for the day. In fact, my favorite song from the Band-Maid is Alone. This song hits right in the feels and talks about how love can make you feel delusional.
Band-Maid was awarded the Best Musical Act of 2020 and this should tell you they're doing a great job making thrilling music content. You can experience the maid cafes in Akihabara, Tokyo to have a brief understanding of Band-Maid's nature.
Years Present – 2013 – present
Band Members – Miku Kobato, Saiki Atsumi, Akane Hirose, MISA and Kanami Tono.
Genres – Pop Rock, Hard Rock, and Heavy Metal.
Popular songs – Alone, Domination, Don't You Tell Me, and Choose Me.
We can never miss Mr.Children when talking about the best Japanese bands. Mr. Children is one of the best Japanese bands with the best-selling copies that topped a large record of 75 million sales.
Although the band separated in 1997 after forming in 1989, they were able to get back together in 1998 and they're still present to this day.
They aren't tired of making good music and breaking good old records because they're extremely talented. With that being said, Mr. Children holds the record for most 1st ranked albums in the Oricon charts.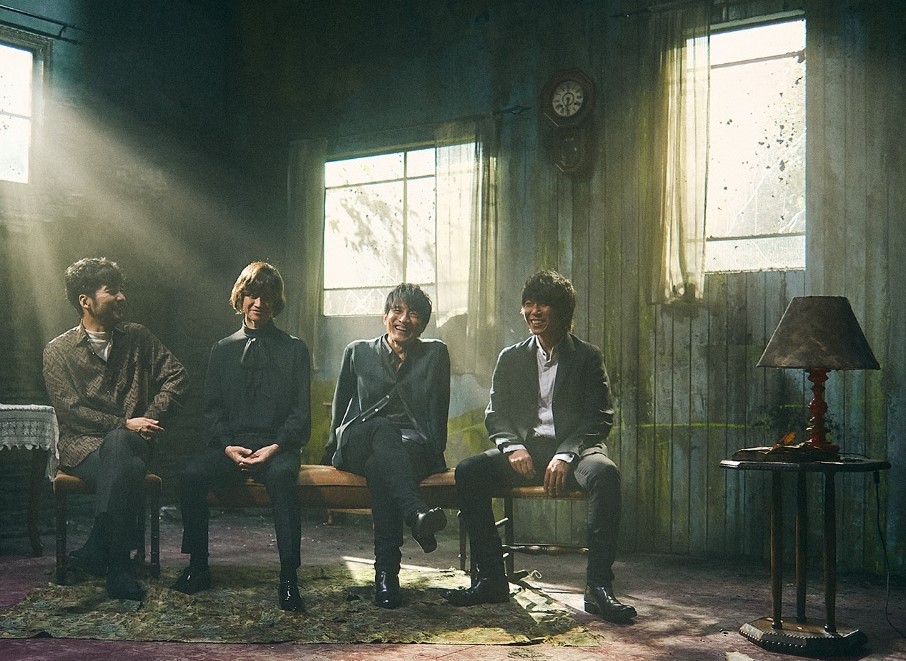 The lead of the band is Sakurai who's the lead singer and main composer.
The reason for the band name being Mr. Children is because the band members knew each other since childhood and they added Mr. because they've all grown up when the band commenced.
Another fun fact about Mr. Children band is that their fandom is referred to as Father and Mother.
Mr. Children was ranked as the number 1 in the Concert Mobilization Power due to the large crowd of people attending their music performance.
Years Present – 1989 – 1997, 1998 – present
Band Members – Kazutoshi Sakurai, Keisuke Nakagawa, Hideya Suzuki and Kenichi Tahara.
Genres – Pop Rock, Power Pop, and Progressive Pop.
Popular Songs – Innocent World, Himawari, Brand New Planet, and Sign.
The Gazette or GazettE is a Japanese music band that originated from the Kanagawa Prefecture in Japan. The band was formed in early 2002 with three members who were involved with several other bands within the area.
They later separated and created their own band and named it Gazette, promising each other that this would be their last band.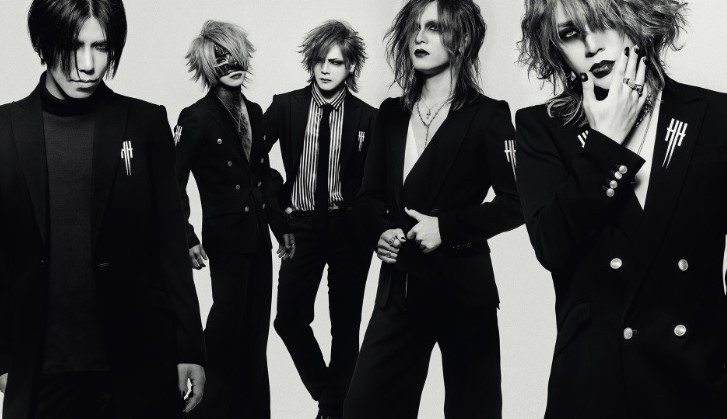 The Gazette band is presently signed to music giant, Sony Music Records. The Gazette is widely known for making visual kei rock music and other variations of heavy metal music.
The Gazette is also one of the most popular bands in the J-Pop industry with several best-selling copies. The first single released by the Gazette is Wakaremichi.
They have made it to the top 10 of the Oricon charts several times with several studio albums like Stacked Rubbish, Toxic, Division, Dogma, Ninth, Mass, etc.
The Gazette band members are quite popular for their eccentric and ghastly apparel and makeup.
Years Present – 2002 – present
Band Members – Ruki, Reita, Kai, Aoi, and Uruha
Genres – Hard Rock, Metalcore, Industrial Metal, and Alternative Metal
Popular Songs – Filth In The Beauty, Pledge, The Invisible Wall, Cassis, and Shiver.
One Ok Rock is a Japanese rock band that has a large fanbase across the world, that represents J-Pop and its thrilling content. The band was initially formed in 2005 in Tokyo by Toru Yamashita who wanted to start a band with his close friends when he was a high school student.
The band's name One Ok Rock was derived from "one o'clock" which is the time the band members practice their music during the weekends.
Since the Japanese language has no difference between letter R's and L's the band later changed their name to "O Crock" and "O Krock" and they finally stuck to "ONE OK ROCK".
The band uses a diversification of music genres instead of sticking to one which has made them a renowned Japanese band worldwide. ONE OK ROCK's music is what you need to get your day up and started.
The band uses both English and Japanese lyrics when composing songs. ONE OK ROCK has been awarded the Artist of the Year in 2020 by Spaceshower Music Awards. They've also collaborated with popular bands and musicians like All Time Low, 5SOS, and Ed Sheeran.
Years Present – 2005 – present
Band Members – Toru Yamashita, Takahiro Moriuchi, Tomoya Kanki, and Ryota Kohama.
Genres – Pop Punk, Emo, Alternative Rock, Power Pop, Post Hardcore, and Post-grunge.
Popular Songs – The Beginning, Liar, Nobody's Home, Clock Strikes, and Ending Story.
What an interesting name for a music band but that's not where the interesting part ends. Bump Of Chicken is the band that has been composing music for some of our favorite video games, movies, anime, and TV shows.
Some of the famous anime Bump of Chicken has composed music for are One Piece OST, Doraemon movie, Tales of Abyss and Drummania, etc.
An interesting fact about the Bump Of Chicken band is the members were friends since childhood when they first met in kindergarten. Since then they've developed an unbreakable bond and have been giving us music to chill and relax.
Bump of Chicken displayed their first performance when they were in ninth grade in 1994 and later in 1999 they released their first album Flame Vein.
Bump of Chicken has won countless awards for their music and have earned their ranks in the top 10 on the Oricon charts.
Years Present – 1994 – present
Band Members – Motoo Fujiwara, Yoshifumi Naoi, Hideo Masu, and Hiroaki Masukuwa
Genres – Indie Rock, Electronic Rock, and Alternative Rock
Popular Songs – Good Luck, Aurora, Tentai Kansoku, Flare, and Snow Smile.
X Japan is another famous Japanese rock band that has earned a marvelous reputation worldwide and is also one of the loved Japanese bands by international fans.
X Japan was initially known as X and the band was formed by lead vocalist Toshi and drummer Yoshiki in 1982. X Japan released their debut album in 1988 which was named Vanishing Vision.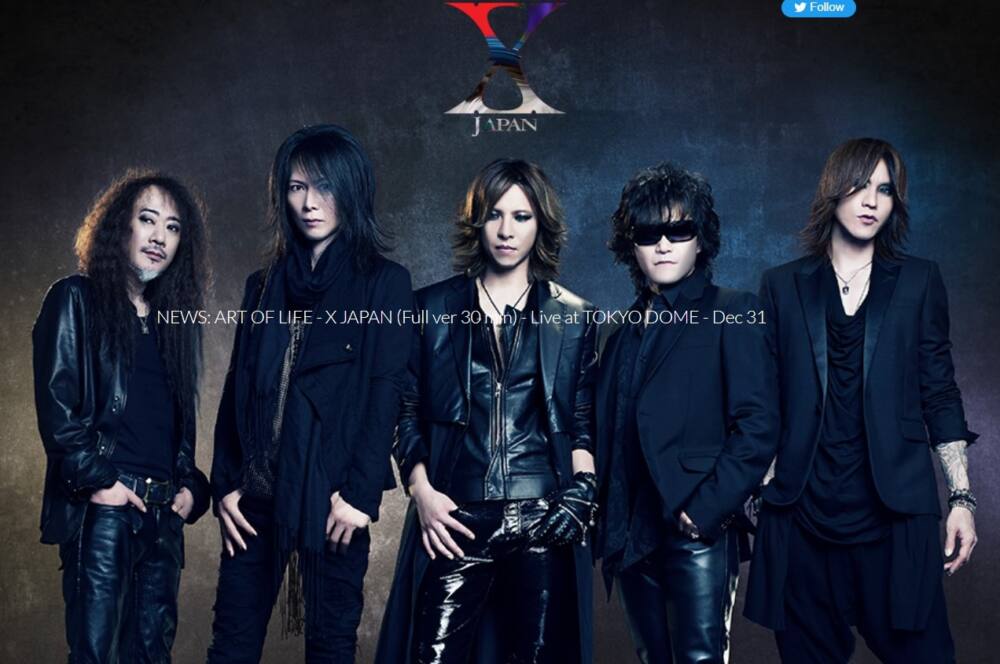 It was the year 1989 when X Japan made its successful debut Blue Blood and since then most of the music released by the X Japan band has made a breakthrough success.
X Japan's music style has heavy symphonic beats which make anyone tap their feet and put their hands in the air. X Japan is also one of the bands that represent the iconic Japanese visual kei genre.
The X Japan band consisted of several members who left the band after some time and the band also split in 1997. However, they reunited in 2007 and there were new members joining the band since.
X Japan has made it through several charts and ranked in top positions. They were awarded the Best Metal Japanese Band by Loudwire in 2017.
Years Present – 1982 – 1997, 2007 – present
Band Members – Yoshiki, Toshi, Heath, Sugizo, and Pata
Genres – Rock, Heavy Metal, Power Metal, Visual Kei, Symphonic Metal, Speed Metal, and Progressive Metal.
Popular Songs – Endless Rain, Art of Life, Drain, Jade, Kurenai, and Born to be Free.
Best Japanese Bands: FAQs
Who is the most popular band in Japan?
Japan has a range of talented artists in every field and music isn't an exception. There are several music bands that are popular in Japan and they are Band-Maid, Mr. Children, The Gazette, ONE OK ROCK, Bump Of Chicken, and X Japan.
Who is the biggest rock band in Japan?
Japanese music industry or J-Pop is filled with countless rock bands that have made record-breaking music that garnered several fans across the globe. Some of the biggest rock bands in J-Pop are Mr. Children with a record of 75 million sales, The Gazette, ONE OK ROCK, and Bump Of Chicken.
What is the best rock band in Japan?
Japan is quite known for providing some of the best rock music in the world. There are several rock bands in Japan and some of the best rock bands are Mr. Children, The Gazette, ONE OK ROCK, Band-Maid, Bump Of Chicken, and X Japan.
Is Band-Maid popular in Japan?
Band-Maid is one of the popular female music bands in Japan thanks to their unique way of pairing submissive maid clothing with rock music which garnered a separate fanbase for them. Band-Maid's recent album "Unseen World" has taken a large breakthrough in 2021 making it one of their best-released albums.
Is ONE OK ROCK popular in Japan?
ONE OK ROCK  is one of the popular rock bands in Japan, especially among the youngsters who are die-hard fans of their music. ONE OK ROCK makes music from a variety of genres pop-punk, alternative rock, power pop, and emo, etc. Some of the popular songs released by ONE OK ROCK are The Beginning, Clock Strikes, and Ending Story.