Wondering what are tatami mats? Here's everything you need to know about tatami mats!
If you've ever been to a Japanese home, temple, or office, you must have definitely come across the traditional Japanese tatami mats. These mats are soft and have a unique woody fragrance.
Even today, tatami mats are extremely popular all across the nation. The feel of walking barefoot or sleeping on tatami mats is unmatched by any other experience that you may have ever come across.
But what are tatami mats, how are they made, and how can they be used are some questions that many people have. So today, I have brought you this guide to help you know everything that you have always wanted to know about tatami mats.
Related: Tatami Room And Its Culture
What Are Tatami Mats?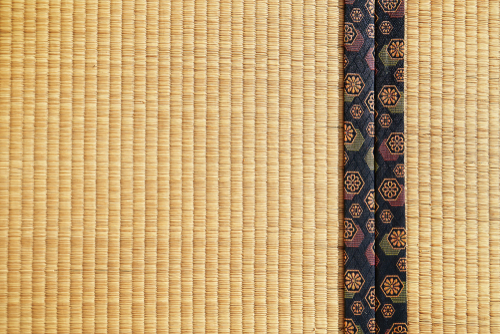 Tatami Mats are traditional straw mats that measure only about one by two meters in size. This mat was originally used only by the well-to-do people before it gradually became the most common household item in every Japanese home. Japanese tatami mats are extremely integral to Japanese home and history.
History of Tatami Mats
Tatami Mats was first mentioned in the oldest Japanese book which is the record of ancient matters. This goes far back to 712. Tatami Mats were originally quite thin and could easily be folded or piled up.
Throughout Japanese history, we can see that the floors in Japan would be made of wood and tatami Mats were used for the purpose of seating. These were originally used in the houses of well-to-do people.
Over the centuries, the use of tatami Mats has expanded. Japanese-style rooms in the Edo period used these Tatami mats quite commonly. These mats were used by nobles and Samurai to sleep on. Common people, on the other hand, used straw mats or even loose straws for bedding.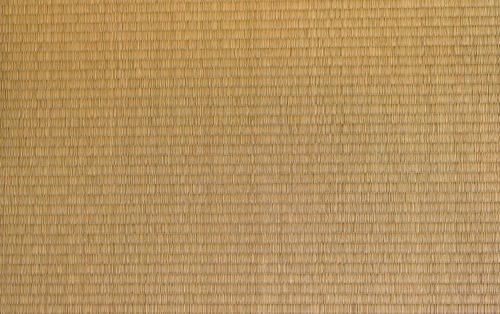 Tatami Mats were then used to cover the entire floor of a room. These areas were called Zashiki and the arrangement of tatami Mats in the room was determined by strict rules.
Then in the 16th century, the ritual of the Japanese tea ceremony started happening in small tea rooms. These tea rooms contained natural materials including tatami mat flooring.
By the end of the 17th-century, tatami mats became an extremely popular way of making the floors in most Japanese homes. This tradition is being followed even today.
Most Japanese houses, including modern city apartments, contain tatami mat rooms. Japanese people often prefer to sleep on the tatami mat with the futon on top. I would highly recommend that you experience sleeping on a tatami mat at least once in your life when you visit Japan.
How Big Are Tatami Mats?
Tatami Mats are extremely popular and widespread in Japan. Using these mats is the most preferred way of adding flooring to homes in the country. Since it has been a huge part of Japanese history, tatami mats came to be the standard unit for determining room size.
In Japan, Jo is used for measuring the size of a room. This is done by calculating the number of tatami mats that will fit inside it.
How Are Tatami Mats Laid Out?
There are several rules concerning the arrangement of tatami mats and the number used. During the Edo period, tatami layouts were distinguished. Depending on the occasion, you could easily rearrange the mats.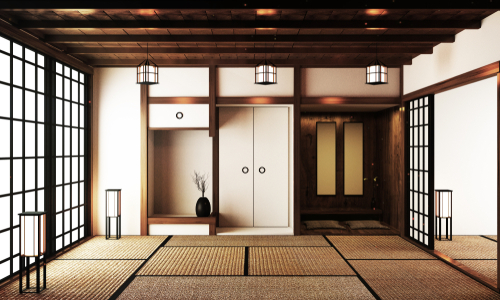 Nowadays, however, it is believed that if the tatami junctions form a cross, it will bring bad fortune. Even using evenly patterned grids is considered to be inauspicious. The only exception in which you can use a grid pattern is when you are mourning.
The auspicious tatami arrangement today is one where no four corners of any full-size mat touch. The main aim here is to ensure that the junctions of the Mats form a T-shape that will bring in good fortune.
How Are Tatami Mats Made?
Tatami mat has a very simple and basic structure and it consists of a base, a cover, and a border.
Base
The base of tatami mats is usually made using multi-layered natural rice straw. The straw is tightly attached and compressed. Using a natural base is the best choice for the mat. This makes it a very economical option in the long term and it has also been used for centuries.
The key features of tatami's natural base include durability, fireproof properties, humidity control, resilience, and thermal insulation.
The feeling of walking on a tatami mat, therefore, is extremely unique. The base of mats is based on various grades. If you use more natural materials, it helps to determine the cost and quality.
As the grades of the base differ, the straw that is included in the base also differs. The best quality base is used in shrines, tea rooms, and temples. The multipurpose base is most common for apartments.
Today, styrofoam is also used to make the base of the tatami mats. For this purpose, it is inserted between compressed wood chipboard. Using styrofoam or other light materials gives a feeling that is similar to the natural base. However, it definitely does make it harder and less durable. But there are also several advantages to it. Using light materials makes the base cheaper, lighter, better insulated, and more resistant to moisture and bugs.
Cover
The cover is made using a woven natural soft rush straw. The highest grade of cover is used in shrines, temples, and other important places. A high-quality cover usually has four strings two at each weave. These are used to bind the straw together.
The stronger the string, the thicker the surface. This also affects the feeling on the foot. The rush straw that is used to make the cover in the mats is only harvested once a year. In Japanese and international homes, high to mid grades are used. Outside of Japan, you will be able to find cheaper mats.
New Tatami flooring usually has a light green color and it smells like fresh grass. This scent goes away in a few weeks. The color of the tatami flooring also gradually changes into light brown with age. The color then starts to match the wooden interiors inside.
Tatami Mats are perfect when we look at the climate of Japan. It is humid and hot in summer and dry and cold in winter. Tatami flooring helps to increase the quality of life you are living. These mats provide sound and temperature insulation and also filter the air in the room and absorb carbon dioxide.
Border
Tatami mats borders were used to be made of cotton or hemp. Today, synthetic borders are used because they are cheaper and stronger. However, if you look at the quality, nothing is better than natural fiber. High-class borders are made using hemp. You will also find that the border was made using silk brocade in the house of wealthy owners.
The borders could be solid or have additional Japanese patterns. These are most often used in temples and alcoves. Since tatami borders are durable and beautiful, the fabric used here could also be used in products like bags and pouches.
How To Take Care of a Tatami Mat?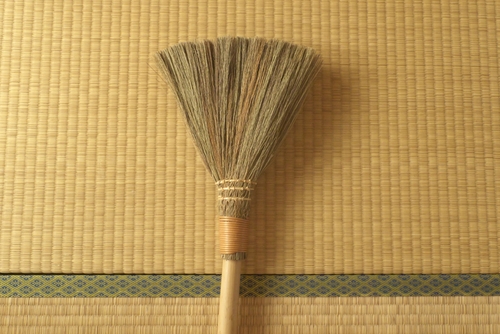 The easiest way that you can use to clean tatami mats is by using a vacuum cleaner. You need to vacuum along the grain or else you will end up damaging the cover. After vacuuming, you can also wipe the surface along the grain using a dry cotton cloth.
Never use a wet cloth to clean your tatami mat. It are known to retain moisture and using a wet cloth can cause mold to grow. A wet cloth can also eliminate some of the natural surface oils that are there to protect the mat from aging too rapidly.
It is also important that you place your mat in a well-ventilated room. Ensure that you often open the windows or use a fan to circulate air. You may place the furniture for long periods on the tatami floor; this will not change the shape as the tatami will resume its original shape once you remove the furniture.
Tatami Mats can also be renewed if the old rush flooring needs to be replaced. This process is usually known as 'change of Tatami cover'. You can follow this procedure at a tatami repair shop.
How To Use Tatami Mats?
Japanese people still enjoy a tatami floor because it is highly comfortable. The mats are nowadays placed on wooden floors. This has become extremely common.
If you want to add a slight Japanese touch to your Western and modern room, simply add tatami mats and enjoy the feel of a traditional Japanese home.
Tatami is now available in several different forms such as tatami yoga mats, tatami play rugs, miniature tatami mats, foldable ones, and even tatami shoe soles.
The beauty of Tatami Mats!
I hope this guide helped you understand the importance of tatami mats in Japanese history and culture. It's extremely popular throughout the country even today. The experience that you get on tatami mats is unmatched by any.
If you are in Japan, I would highly recommend that you experience tatami flooring at least once. You can also get tatami mats for your apartment even if you're not in Japan.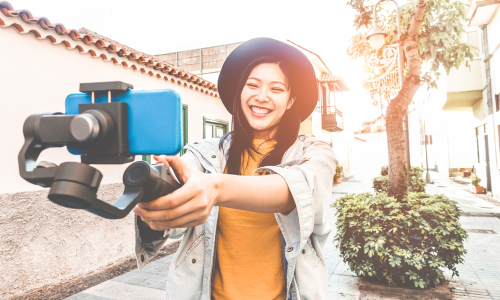 Hiya! I'm the main author of Japan Truly. I love everything Japan and love testing out Japanese products, be it skincare and makeup or gadgets! You'll find reviews of some of the best selling Japanese products (tried and tested) right here!