If you're going to Japan, you'll have to visit these Tokyo's top tea rooms. Explore the traditional as well as modern tea rooms in Tokyo. After a tiring day. 
I love tea; it is one thing that can really calm down the turmoil and provide me with relief.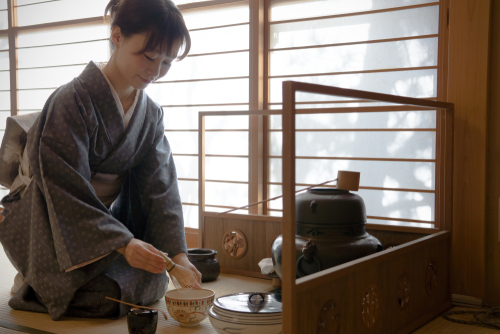 It is what provides me with warmth on a cold day and coolness on a hot day. It also helps cheer me up with every sip that I take.
There are just so many positive effects that are associated with tea; the list is literally endless.
In Japan, tea has been quite a staple option for many. It was first brought to Japan from China in the late 12th century by the Zen monk Eisai.
In the good old days, Japan had its tea options limited to only green tea.
However, in the modern age, there is such a vast array of tea flavors available in Japan.
You will be mesmerized to see the huge number of traditional tea houses as well as contemporary tea shops all over Japan.
With these places, tea-drinking has reached a whole new level.
Japan has some of the best tea rooms and today, I have brought to you a guide that will help you experience the tea-drinking culture of Japan to the fullest.
Tokyo's Best Tea Rooms
Higashiya Ginza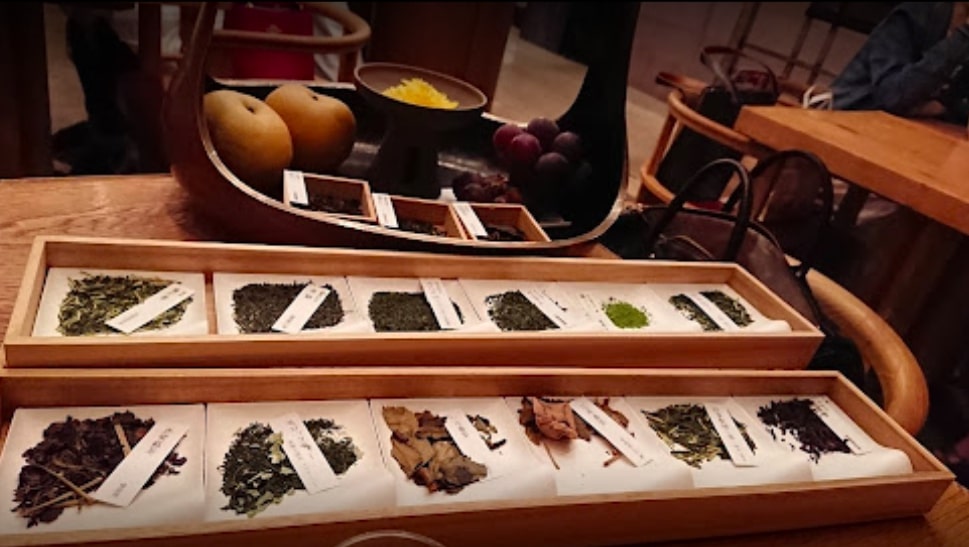 When we go to a dining place, the ambiance really takes our breath away. It adds to our experience, however, that's not all that there is to a place.
But, when we look at Higashiya Ginza, it is all about the experience. The place has a calm Japanese design and brings you a sense of serenity where you can enjoy the authentic tea experience in Tokyo. 
The place has a timeless yet contemporary interior that really brings out the best of Japanese aesthetics.
Every single thing that makes this place screams elegance.
And not just the ambiance, the tea, and the food of this place are equally satisfying.
The place specializes in wagashi, which really looks like a work of art.
Wagashi is a traditional bite-sized confectionary that is extremely popular in Japan.
This dish is inspired by the regional specialties of Japan.
To please the mass, the dish has been recreated to match the contemporary taste.
You can purchase your treats to enjoy on the go. But, you can also enter a tea room and enjoy the wide array of herbal and green teas. You can opt for the Japanese-style afternoon tea set. 
This afternoon tea comes with savory and sweet bites that come along with a selection of two teas. I love Higashiya Ginza for its ambiance which is super relaxed and calming. I took away so many tea samples from this Tokyo tea room and all of them tasted amazing.
Where: Pola Ginza Bldg. 2F, 1-7-7 Ginza, Chuo-ku, Tokyo
Working Hours: 11 a.m. – 10 p.m. (Weekdays), 11 a.m. – 7 p.m. (Sun, National Holidays). Closed on Mondays
Ippodo Tea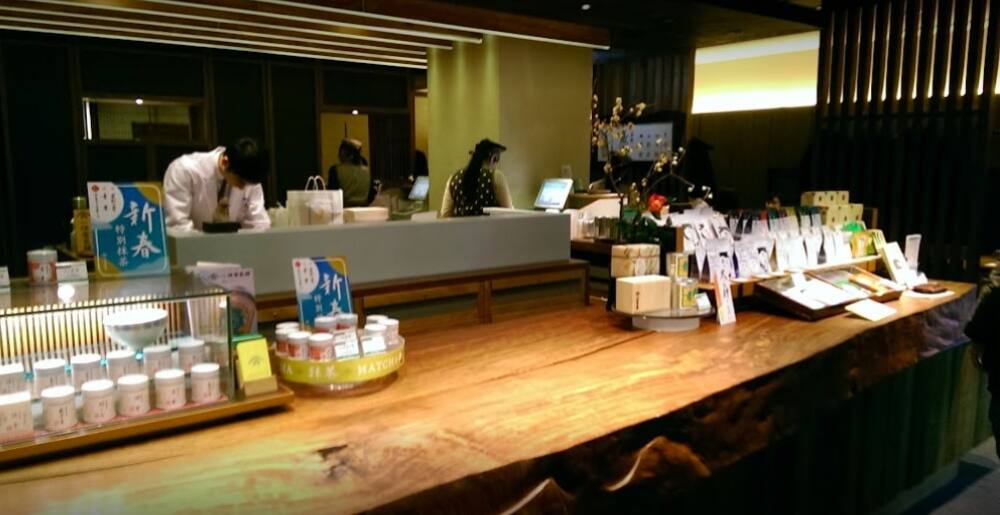 Ippodo Tea is one of the luxurious Tokyo tea rooms to visit. The branch in Tokyo is about 12 years old now and the Kyoto branch is a 300 years old flagship store. They're well known for their Japanese green tea, matcha and wagashi.
I spent a lot of money here in Ippodo but I was fully satisfied with their matcha and wagashi. It was one of a kind experience and it definitely, stands out from all the other Tea rooms in Tokyo. The decor of the Ippodo tea store is like the traditional tea stores of Tokyo that will give you all the vibes you want.
The staffs at Ippodo Tea Store are extremely friendly and will suggest you the best tea according to your taste. You'll find a variety of tea, all a little pricey but definitely worth it as they're quite exclusive. Do visit this tea shop in Tokyo for a different but cute experience.
Where: Japan, 〒100-0005 Tokyo, Chiyoda City, Marunouchi, 3 Chome−1−1 仲通り 国際ビル1階
Working Hours: 12:00 PM to 7:00 PM, Daily
Sabo Teahouse by Yakumo Saryo
Sabo Teahouse is yet another tea bar in Tokyo that you cannot miss out on. It truly is a gem that is situated within the secluded modern kaiseki restaurant Yakumo Saryo.
The place looks quite fascinating, thanks to its Zen aesthetics.
Everything about the interior of the Sabo teahouse gives us a glimpse into the simplicity of the Japanese. It is a quiet and dimly lit place that has a large, wooden, square table and a counter at the back. 
I love watching the tea preparation by the waitress, yes the allow that. I also ordered a few samples before actually choosing what to drink.
The menu available in this teahouse is in Japanese. However, if you order wagashi, you will be treated with exquisite and tempting samples that you can choose from. The wagashi in Sabo Teahouse tasted out the world, probably making it my favourite wagashi of all times.
Here, you will find some of the most unusual combinations of flavors as well as different textures and a wide selection of sweets.
One visit to this place will give you quite an orgasmic experience.
Where: 3-4-7 Yakumo, Meguro-ku, Tokyo
Working Hours: 9 a.m. – 5 p.m.
Sakurai Japanese Tea Experience
If you are a tea lover, especially if you cannot stay without green tea, you should look no further than Sakurai Japanese Tea Experience.
This is a tea bar that is situated right outside Omotesando Station.
The place is run by Shinya Sakurai, who is known to be a tea master.
It is quite a cozy and comfortable tea bar that gives you an out-of-the-world experience.
The place is quite quaint and merges the past and the present perfectly. The taste and experience that you get here are truly exceptional and splendid.
The tea bar also has more than fifty different shades of green Japanese tea that you can enjoy.
To truly get a real experience of this place, I would recommend that you order their special tea tasting set that comes with six types of tea. It is paired with wagashi.
Where: 5-6-23 Aoyama, Minato-ku, Tokyo
Working Hours: 11 a.m. – 11 p.m.
Tokyo Saryo
Tokyo Saryo is a tea house that is located in a peaceful and tranquil neighborhood of Sangenjaya, Tokyo.
It is quite a popular place that always sees a huge crowd of tea lovers.
The tea house is extremely famous for its hand-dripped green tea, which is what the crowd comes here to taste and experience.
The tea house is also quite calming and gives you a lot of peace.
The shop makes use of pour-over-tea drippers that are made from a copper base, a ceramic dripper, and a wooden holder.
Every single thing in this tea house has been crafted to perfection. It is made in such a way that the tea leaves stay there for just the right amount of time.
This ensures that you get the perfect brew every single time. Here, you can also taste a wide variety of single-origin teas from all across Japan.
Where: 1-34-15 Kamiuma, Setagaya-ku, Tokyo
Working Hours: 1 p.m.-8 p.m. (Weekdays), 11 a.m.-8 p.m. (Weekends and national holidays). Closed on Mondays.
Kosoan
This tea house is quite special. Why? Because of its exquisite location.
This tea house is located in an immaculate 100-year-old Japanese house.
It is the perfect place for you to go if you want to escape the hustle and bustle and rush of the city.
With this place, you can indulge yourself in an authentic Japanese experience. You really get the finest and the best matcha and wagashi here.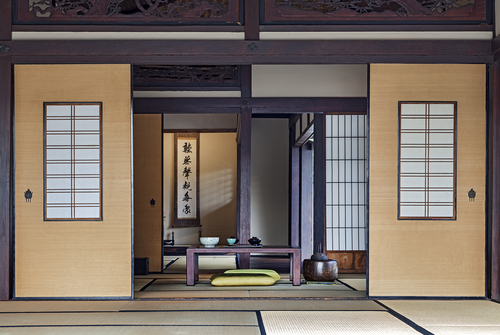 To reach the house, you have to walk through a narrow pathway that has some of the most meticulously placed stepping stones.
Walking from here, you reach a secluded Japanese garden just behind the house.
You will see a beautiful old sliding door, after opening which, you enter a world that cuts you off from what you are used to.
It really feels like you have entered a whole new dimension.
Once you enter the tea house, you will be welcomed with tatami floors, wooden paneling, warm yellow light, antique furniture, hanging scrolls, as well as several other vintage art pieces.
I absolutely love the whole ambiance of this place. It really takes you back in time, which I am sure you will absolutely enjoy.
Where: 1.24.23 Jiyugaoka, Meguro-ku, Tokyo
Working Hours: 11 a.m.-6:30 p.m. Closed Wednesdays.
Ukai-tei Omotesando
Ukai-tei Omotesando is quite a popular and luxurious restaurant chain that is known for its outstanding seasonal menus.
One of their restaurants, named teppanyaki, is known to serve one of the best Wagyu steaks in town. Not only that, but it is also known for its private tea room.
The tea room is located in quite an elegant room that features floor-to-ceiling windows and comfortable armchairs.
It offers an exquisite a la carte menu that brings to you some of the most splendid desserts.
Everything that you get here is a perfect pair to your cup of tea.
Where: 5F, 5-10-1 Jingumae, Shibuya-ku, Tokyo
Working hours: 12 p.m.-2:30 p.m., 5:30 p.m.-11 p.m. (Weekdays), 11:30 a.m.-11 a.m. (Weekends, national holidays)
The Cafe by Aman
The Cafe by Aman is situated on the ground floor of the Otemachi Tower, which is also known to house Aman Tokyo.
This cafe is the perfect way to experience luxury while in a casual setting.
The interior is not quite glitzy as you would expect it to be; this is done so that you do not get distracted from the surrounding forest.
The surrounding area really is quite splendid. Imagine what could be better than the magnificent view of the forest in the midst of the concrete jungle of Tokyo.
The cafe also has floor-to-ceiling windows that let you enjoy the beautiful scenery outside.
Where: The Otemachi Tower, 1-5-6 Otemachi, Chiyoda-ku, Tokyo
Working hours: 11 a.m. – 10 p.m. (Sunday – 9 p.m.)
Mandarin Oriental Tokyo's Oriental Lounge
The Mandarin Oriental Tokyo gives you a cozy and perfect afternoon tea experience.
It has some of the best selections of teas that you can choose from. To pair up with the different varieties of teas, you get scones, sandwiches, and desserts.
The lounge also provides breathtaking views of the city.
Where: 2-1-1 Nihonbashi Muromachi, Chuo-ku, Tokyo
Working hours: 12 p.m.-5:30 pm (Tea service)
Top Tokyo tea Rooms: FAQ
What is in a Japanese tea room?
The traditional tea room is designed to promote purity and simplicity. The floor is covered with tatami (straw mats) and the roof has a small hole in it to let out smoke from the incense and from freshly-brewed tea. The room is designed in such a way that it allows the guests to view the tea ceremony from any angle. The guests are seated around the small, square brazier called 'kotaibei.'
Why do Japanese tea rooms have small doors?
The basic idea is that the tea room "Chashitsu" is a place for mental peace, relaxation, and harmony. The small doors in Tokyo tea rooms are to enter by bowing down to express humility.
It's tea o'clock!
Now that you know all about some of the top tea rooms of Tokyo, are you ready to indulge in an afternoon that is specially dedicated to tea? Try out these top tea rooms today and enjoy the ultimate experience.
Also Read: