Is Toki Premium Outlets In Japan worth visiting? Yes, Toki Premium Outlets In Japan is definitely worth visit. You can get luxury brands and Japanese brands at a discounted prices. Check it out!
Toki Premium Outlets is a large outlet mall located in Toki, Gifu Prefecture, Japan. It is about an hour's drive from Nagoya and is home to over 180 stores from a variety of brands, including Nike, Adidas, Coach, Kate Spade, and more.
So, is Toki Premium Outlets worth visiting? Here are a few reasons why you might want to add it to your itinerary:
Great deals on designer brands: Toki Premium Outlets is a great place to find deals on designer brands. Many of the stores offer discounts of up to 70% off, so you can save a lot of money on your favorite items.
Wide variety of stores: Toki Premium Outlets has a wide variety of stores, so you're sure to find something you're looking for. Whether you're in the market for clothes, shoes, accessories, or home goods, you're sure to find something at Toki Premium Outlets.
Convenient location: Toki Premium Outlets is located just outside of Nagoya, so it's easy to get to. There are also direct buses from Nagoya Station, so you can easily get there without having to worry about driving.
Tax-free shopping: If you're a foreign visitor, you can enjoy tax-free shopping at Toki Premium Outlets. This means you can save an additional 8% on your purchases.
| | |
| --- | --- |
| Information | Details |
| Address | 1-2 Tokigaoka, Toki 509-5127 Gifu Prefecture, Japan |
| Hours | Open from 10:00 AM to 8:00 PM (November to February) and 10:00 AM to 9:00 PM (March to October) |
| Days off | Open all year round, except for the third Thursday of February |
| Transportation | By car: Take the Chuo Expressway to Toki Interchange. By bus: Take the direct bus from Nagoya Station to Toki Premium Outlets. |
| Tax-free shopping | Available for foreign visitors who have been out of Japan for at least 6 months. |
| Wi-Fi | Available for free throughout the mall. |
| Currency exchange | Available at the Tourist Information Center. |
| ATMs | Available throughout the mall. |
| Accessibility | The mall is wheelchair accessible. |
| Baby changing facilities | Available in the restrooms. |
| Food and beverage options | There are a variety of restaurants and cafes in the mall. |
| Things to do | In addition to shopping, there are a few other things to do at Toki Premium Outlets, such as: |
| Website | Toki Premium Outlets |
Is Toki Premium Outlets In Japan Worth Visiting? 
Yes, Toki Premium Outlets in Japan is definitely worth visiting. With a diverse range of high-end brands offering products at discounted prices, scenic locations, and various types of enticing discounts, it promises a rewarding shopping experience.
Whether you're a fashion enthusiast, tech lover, or simply seeking a unique day out, the allure of premium brands and attractive deals make Toki Premium Outlets a destination that provides both value and enjoyment.
Find  A Variety Of Top Brands At Toki Premium Outlets In Japan
When it comes to shopping, variety is the spice of life, and the Toki Premium Outlets in Japan certainly don't disappoint in this aspect. One of the main draws of these outlets is the diverse range of brands that call them home.
Whether you're a fashion aficionado, a tech enthusiast, or a home decor lover, you're likely to find something that piques your interest.
Here's a glimpse of the types of brands you can expect to encounter when you visit Toki Premium Outlets in Japan:
High-End Fashion Houses
The outlets showcase a slew of luxury fashion brands that cater to different tastes and styles.
From iconic labels such as Burberry, Coach, and Michael Kors to contemporary fashion houses like Tory Burch and Marc Jacobs, these outlets offer an opportunity to snag pieces from your favorite designers without the hefty price tag.
Sportswear and Outdoor Gear:
For those with an active lifestyle, the outlets provide access to well-known sportswear and outdoor brands.
Whether you're in search of performance-enhancing athletic wear from Nike and Adidas or durable outdoor gear from The North Face and Columbia, you'll find a range of options to suit your needs.
Tech and Electronics
Tech enthusiasts will also find their interests catered to, with stores offering electronic gadgets, accessories, and more. Brands like Sony and Panasonic may offer a selection of cutting-edge electronics, making it a great place to discover the latest innovations in the tech world.
Cosmetics and Beauty
Beauty and cosmetics aficionados can explore outlets housing renowned brands such as Shiseido and SK-II.
From skincare essentials to makeup must-haves, these outlets allow visitors to indulge in self-care and beauty shopping at a fraction of the usual cost.
Home and Lifestyle
Toki Premium Outlets also feature stores catering to home and lifestyle needs. Brands like Le Creuset offer top-tier cookware, while stores like Muji provide minimalist and functional home essentials. These outlets can be a treasure trove for interior decorators and homemakers alike.
Footwear and Accessories
Footwear enthusiasts can step into stores like Converse, Timberland, and Vans to find a variety of stylish and comfortable shoes.
Additionally, accessory aficionados can explore options ranging from high-end watches to chic jewelry at brands like Fossil and Swarovski.
Children's Brands
The outlets aren't just for adults; they often host stores dedicated to children's fashion, toys, and accessories.
Brands like Gap Kids and LEGO offer parents a chance to shop for their little ones while enjoying the outlet experience.
Designer Outlets
If you're a fan of designer labels but are mindful of your budget, you're in luck. Toki Premium Outlets frequently feature stores that specialize in selling discounted merchandise from high-end brands, allowing you to score incredible deals on pieces that might otherwise be out of reach.
In essence, the Toki Premium Outlets in Japan offer a well-rounded shopping experience that caters to a wide range of preferences.
From fashion to technology, home decor to beauty, these outlets curate an assortment of brands that make shopping an exciting and fulfilling adventure.
Whether you're looking for wardrobe upgrades, unique finds, or simply a day of retail therapy, the variety of brands available at Toki Premium Outlets ensures there's something for everyone.
Get Those Top Brands At Discounted Prices At Toki Premium Outlets in Japan
Toki Premium Outlets in Japan aren't just about offering a diverse range of brands; they're also synonymous with the thrill of securing exceptional discounts on coveted products.
These outlets have mastered the art of turning shopping into a treasure hunt, where visitors can unearth remarkable deals that elevate their shopping experience.
Let's delve into the types of discounts you can expect to encounter at Toki Premium Outlets, accompanied by illustrative examples:
Percentage Discounts
A common and enticing form of discount, percentage-based reductions allow shoppers to enjoy a certain percentage off the original price of an item.
For instance, imagine spotting a stylish leather jacket from a luxury fashion brand originally priced at ¥50,000. With a 40% discount, you'd only pay ¥30,000, saving a substantial ¥20,000.
Buy-One-Get-One (BOGO) Deals
Some stores at Toki Premium Outlets offer BOGO deals, where purchasing one item entitles you to another item of equal or lesser value for free or at a significantly reduced cost.
For example, if you buy a pair of sneakers at their regular price, you might be able to choose a second pair at 50% off.
Seasonal Sales
Toki Premium Outlets often hold seasonal sales events that coincide with holidays, changing seasons, or special occasions. During these periods, discounts can become even more appealing.
Picture a high-tech gadget originally priced at ¥80,000 being offered at a 20% discount during a summer sale, bringing the cost down to ¥64,000.
Bundle Offers
Some stores create bundle offers where multiple items are sold together at a lower combined price than if purchased individually.
For instance, you might come across a bundle that includes a handbag, wallet, and belt from a luxury brand, all priced collectively at a fraction of their individual costs.
Clearance and Outlet-Exclusive Discounts
Certain items that are marked for clearance or are exclusive to outlet stores are often subject to deeper discounts.
A piece of furniture, for instance, might receive a 60% discount due to being a clearance item, making it a highly attractive deal for those seeking quality items at significantly reduced prices.
Membership Rewards
Some Toki Premium Outlets have membership programs that grant loyal customers access to exclusive discounts, previews of upcoming sales, and even additional savings on already discounted items.
Being a member might lead to unlocking further reductions, turning your shopping day into an even better bargain.
Flash Sales
These are short-lived, impromptu sales events where specific items are drastically marked down for a limited time. Imagine finding a high-definition television with a 50% discount for just a few hours during a flash sale event.
Tax-Free Shopping
For tourists, tax-free shopping is a valuable perk. In Japan, tourists are often eligible for a tax refund on purchases made within the country. This effectively reduces the final price of the product, adding an extra layer of savings.
In summary, Toki Premium Outlets in Japan offer a plethora of discounts and deals that can transform your shopping spree into a cost-efficient adventure.
From percentage discounts to exclusive member offers, these outlets provide a gamut of opportunities to save on high-quality products from renowned brands.
By combining these discounts with the already reduced outlet prices, Toki Premium Outlets create an atmosphere of excitement and value that draws shoppers seeking both quality and affordability.
How To Get To Toki Premium Outlets In Japan?
Toki Premium Outlets in Japan beckon both locals and tourists with their enticing array of brands and discounted shopping opportunities. Getting to this shopping haven is a breeze, thanks to well-connected transportation options.
Whether you're traveling from major cities or nearby towns, here's a comprehensive guide on how to reach Toki Premium Outlets using various modes of transport:
From Tokyo:
Train: Take the JR Shinkansen (bullet train) from Tokyo Station to Nagoya Station. Once at Nagoya, transfer to the Meitetsu Inuyama Line and alight at Hiromi Station. From there, a shuttle bus operated by the outlets will take you directly to Toki Premium Outlets.
Car: If you prefer driving, the outlets are approximately a 3 to 4-hour journey from Tokyo. Take the Chuo Expressway, then the Tomei Expressway, and finally the Tokai-Hokuriku Expressway, exiting at Toki IC.
From Osaka:
Train: Board the JR Tokaido-Sanyo Shinkansen from Shin-Osaka Station to Nagoya Station. Transfer to the Meitetsu Inuyama Line to Hiromi Station, where the shuttle bus awaits to transport you to the outlets.
Car: Driving from Osaka takes around 2.5 to 3.5 hours. Take the Meishin Expressway, then the Tokai-Hokuriku Expressway, and exit at Toki IC.
From Nagoya:
Train: If you're starting from Nagoya, the Meitetsu Inuyama Line will take you directly to Hiromi Station. From there, the outlet shuttle bus will complete your journey.
Car: Nagoya is conveniently located, requiring just a 30 to 40-minute drive via the Tokai-Hokuriku Expressway. Exit at Toki IC.
From Nearby Hotels:
Many hotels in the surrounding area offer shuttle services directly to Toki Premium Outlets. It's advisable to inquire with your hotel about such services, as they can provide a convenient and hassle-free option.
Public Transportation Tips:
Buses: Local buses and intercity buses might offer routes to the outlets. Check with local bus operators for schedules and routes.
Shuttle Services: As mentioned, shuttle buses operated by the outlets connect nearby train stations (Hiromi Station) to the shopping complex. These services are designed to cater to visitors and streamline their journey.
Tourist Information Centers:
Tourist information centers in major cities and transportation hubs like train stations often have staff who can provide guidance on the best routes, timetables, and options for reaching Toki Premium Outlets.
Mobile Apps and Navigation Services:
Utilize navigation apps like Google Maps or Apple Maps for step-by-step directions based on your chosen mode of transport. These apps can offer real-time updates on travel times and routes.
In conclusion, reaching Toki Premium Outlets from various locations is a well-organized and accessible process, regardless of whether you prefer trains, cars, or other forms of transportation.
With a combination of train rides, shuttle buses, and well-maintained expressways, your journey to this shopping paradise is designed to be as convenient and enjoyable as the shopping experience itself.
Toki Premium Outlets Google Maps Location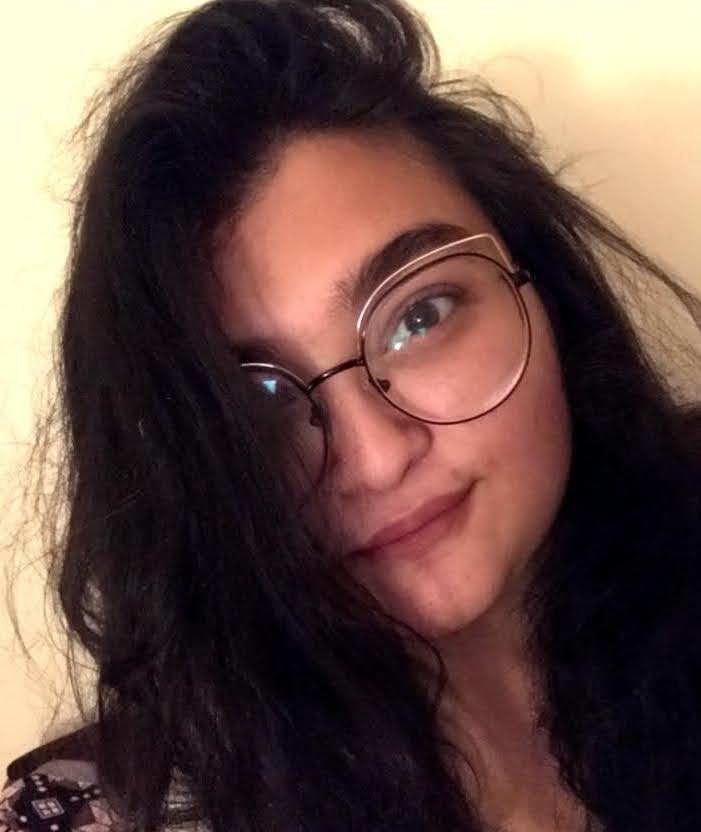 My writing focuses on the various aspects of Japanese lifestyle, from traditional tea ceremonies and flower arrangement to modern fashion trends and pop culture. Through my articles, I aim to share my passion for Japan and provide readers with a glimpse into the rich and diverse world of Japanese culture.
I believe that the key to understanding Japanese lifestyle is to appreciate the balance between tradition and innovation. While Japan has a rich cultural heritage that dates back centuries, it is also a country that is constantly evolving and embracing new ideas and technologies.
Whether you're interested in learning about the latest fashion trends in Tokyo, or want to explore the ancient art of calligraphy, my writing will take you on a journey through the many facets of Japanese lifestyle. So join me as we explore the beauty and complexity of this fascinating culture together!