Looking to brighten up your home with Sachie Muramatsu lighting? Here are the different types of Sachie Muramatsu lighting available. Check it out!
It's time for an aesthetically pleasing interior design with Sachie Muramatsu's lighting that's going to bring style and exquisiteness to your home sweet home.
Sachie Muramatsu is a graphic designer and lamp creator who attempted to orchestrate lamps with Japanese washi paper in 2003. Ever since then, Sachie has been selling washi lamps in Japan and has made them available in several countries across the world through e-commerce websites.
What makes Sachie Muramatsu's lamps unique is the fact that they're made out of paper and the representations of the lamps are nothing but flowers, leaves, and other ravishing elements of nature.
Being a huge light connoisseur, I've decided to review Sachie Muramatsu's distinct types of lights. Check out my review below!
Types Of Sachie Muramatsu Lighting
Bracket New Rose Lantern – Orange and Pink
One of the highest-selling items from the plethora of lights fabricated by Sachi Muramatsu is the Bracket New Rose Lantern which comes in a vibrant selection of colors.
I chose the orange and pink shade of this lantern which looks more dynamic due to the ombre effect. This is a bracket light that must be fused to the wall hence they only come in one size.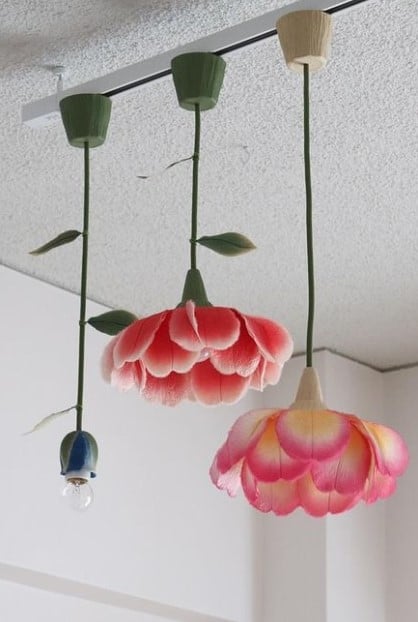 The structure of the light was similar to a baby rose and the washi paper makes you feel like you're touching an actual rose. After fixing an orange light bulb in the lantern, I made sure to spread the petals gently so that the light reflected adequately.
Upon turning on the light, I was flabbergasted by how the colors toned down the light reflection.
The orange hues of the petals seemed to blend perfectly with the light while the pink maintained a fiery effect. Since several petals cloud the light the bracket rose lantern is a fantastic option for a night light as it grants minimal reflection. I've fixed this light above my table to help with my nighttime reading. 
Bracket New Rose Lantern – Beige
Another bracket light from Sachie Muramatsu that caught my attention was the beige shade from the same collection of Bracket New Rose Lantern.
The fact that the beige bracket rose lantern looked similar to a white furball made it even more appealing to me since it charmingly harmonized with my wall decor. I suggest going for the beige bracket rose lantern if you have white walls.
All the petals were beige-colored and when you turn it on after placing a bulb, the light emits yellow rays. This light was much brighter than the orange and pink lantern but it was not the brightest of all from Sachi Muramatsu lighting.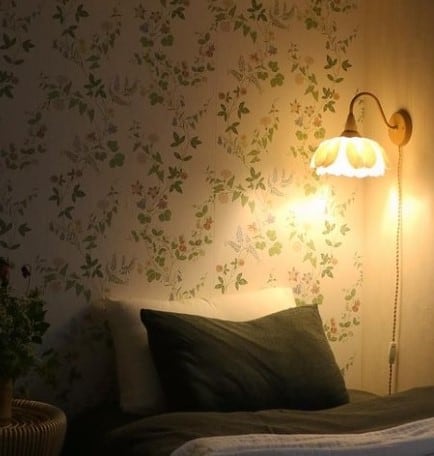 However, the way the light radiated made my home look cozy and that was the outcome I was aiming for. The hazy beam from this light is so simple and rustic.
Hanging New Rose Lantern – Red
This is a hanging light that's crafted like a rose and it comes in three distinct sizes like small, medium, and large. I purchased a large rose lantern with bright red petals and was caught off guard by its size when I received it. It's so massive that it looked similar to the rafflesia flower without the white spots.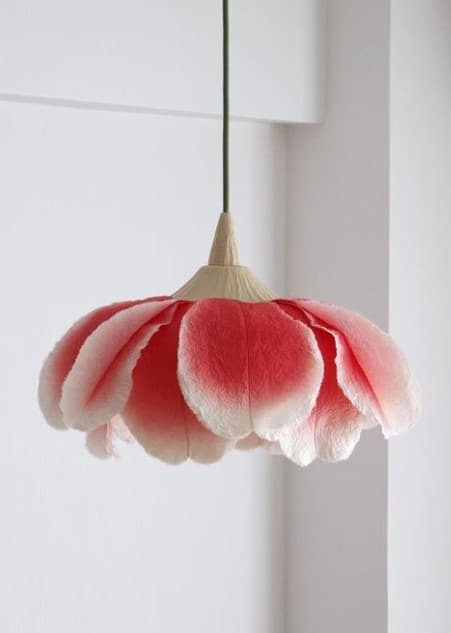 I decided to hang this light above my dining table after placing an LED bulb in the socket. The hanging new rose lantern was so huge and it lit up my dining space thoroughly. When sitting under the light the surrounding felt so warm and lively.
Not to mention the red petals did an amazing job of reflecting pinkish beams when the lantern was lit. My only regrets about purchasing a large hanging lantern are that it was tough to set up and even tougher to clean. 
Hanging New Rose Lantern – Blue
Albeit I don't fancy the color blue, I thought I should get a blue-colored hanging rose lantern just for an experimental touch to my interior.
This time I bought a small hanging rose lantern and it had a few petals in comparison to the previous light hence it was much more convenient to fix. It looks like a medium-sized bowl if held upside down, only this one had blue petals.
My assumptions about the blue hanging rose lantern were proven wrong after I lit it up.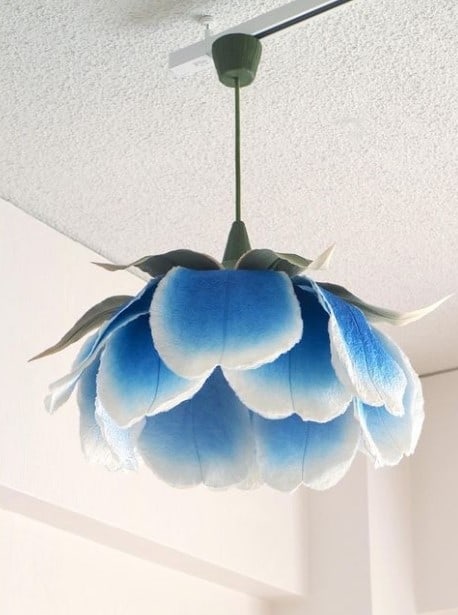 The reflection of the light was brighter than I anticipated and it managed to seep through every petal. This resulted in disbanding rays of light which was a bewitching sight to behold.
It flawlessly complemented my interior and was a perfect source of light during dusk. Since it's a small hanging light, I highly recommend setting it in a confined room for maximum glow.
Hanging Sakura Cherry Blossom Lantern
The Hanging Sakura Cherry Blossom lights are one of my luscious possessions and I'm glad I was able to get my hands on them.
I bought a couple of small-sized cherry blossom lanterns from Sachie Muramatsu because cherry blossoms are trivial in nature yet very captivating.
The structure of the sakura lantern was identical to the new rose lantern but the petals in this lantern were stuffed more closely.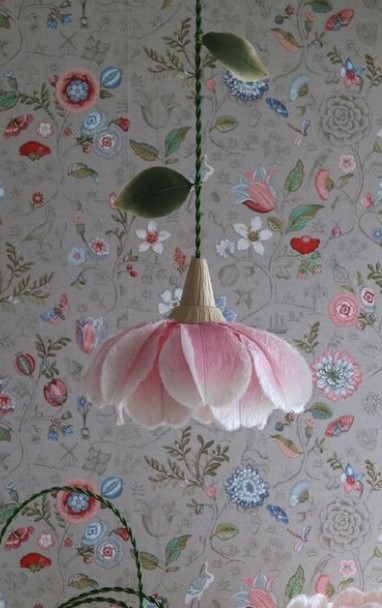 The light radiated from the sakura petals was bright and it caused the cherry blossom to look like a pink bubble crammed with light. The pink shades from the petals define nothing but art in its purest form when lit up.
These cherry blossom lanterns even look flawless without lighting but with light, they gleam bright shades of pink and white reflections.
If you happen to have a flower-themed wallpaper then these hanging cherry blossom lights will be the icing on the cake for your interior.
Hanging Forest Flower Lantern – Moss Green
My garden called for creative and complementary decor that's why I acquired the hanging forest flower lantern from Sachie Muramatsu that comes in the shade of moss green.
This lantern has 4 layers of petals that bear a parallel resemblance to green plants and the petals are outlined with moss green paint while the innards are white.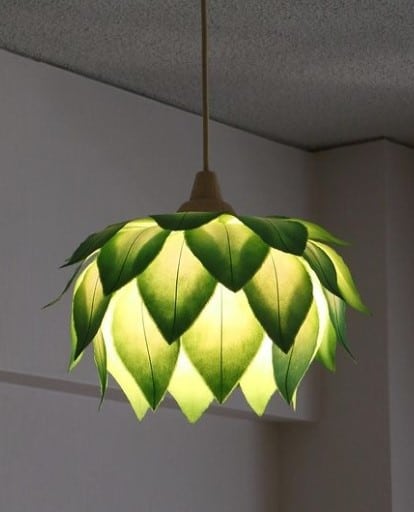 The hanging forest flower lantern is the perfect light for your garden as it emanates warm and pleasant rays of light that aren't sufficient to light up your garden.
However, they add transitioning effects and coordinate totally with the plants hence making them look like plants that are able to radiate light.
If you prefer your garden to appear glorious and fine-looking then I recommend adding more than two hanging lights. Warm white LED bulbs in the hanging forest lantern have a more elegant touch as opposed to white bulbs.
Hanging Lotus Flower Lantern – White
There's just one lotus lantern crafted by Sachie Muramatsu and I decided to go for a small white lotus flower lantern.
The petals of this lotus flower lantern aren't entirely white as there was a bare minimum of lime green hues at the bottom which is a remarkable complement to the simple white petals. The number of petals in the lotus flower lights was not so much.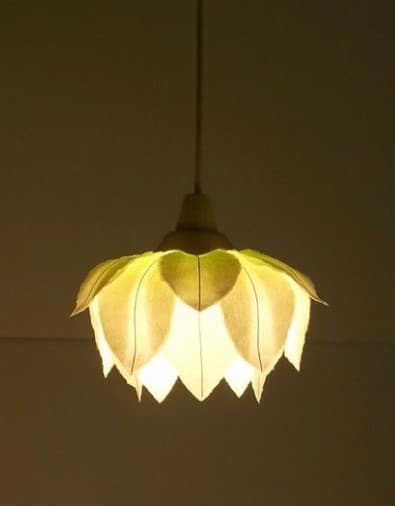 On the other hand, this light also appeared to be quite tiny compared to the rest of the lights. After lighting it up, I was staggered to encounter how the hardly visible green shade was more observable.
The green hues in the petals balance the beam from the top while the white portions of the petals emanate an intense shine that brightly lights up the space right below the light.
If you fancy a well-lit space then I suggest getting 2 more of these hanging lotus flower lanterns.
Hanging Flower Garden Lantern
Out of all the Sachie Muramatsu lights I've reviewed above, this one is a rather contrasting sort. It's definitely crafted with washi paper but this hanging light isn't designed into the structure of a flower but a shape that's somewhat similar to a bowl.
However, the center of the lantern has magnificent paintings of flowers in the colors of blue and green.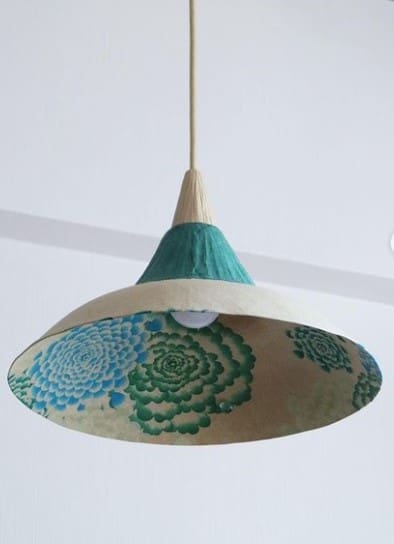 What I love about this garden lantern is that it's only enclosed on the top hence the light radiates from the bottom and farther across the room.
Thus just one of these garden lights is adequate to light up your garden at night. The only bummer about this hanging flower garden lantern is that you have to be in proximity to the light to witness the eye-catchy flower patterns.
Hanging Flower Bud Lantern – Orange
I needed a break from the large flower lanterns from Sachie Muramatsu and I was more than pleased to encounter a hanging bud light so I went for the orange one without a second thought.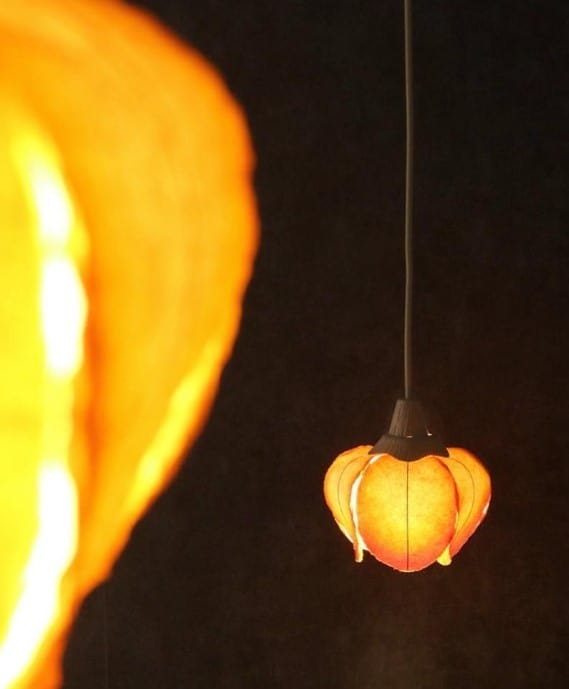 This bud lantern has just one layer of petals so there's no tiresome cleaning required and the petals were also much easier to disperse as well.
After lighting the orange flower bud lantern, I couldn't help but compare it to the Halloween pumpkin light and the wires on each petal was eerily similar to the strokes in a pumpkin.
The beam from the orange bud light looks intense from afar but when you're close you'll only witness a mini gleam on the surface.
I dispersed the petals on the bud lantern so that light emanates more across the room and this makes the bud lantern more appealing to look at. However, the closed petals orange flower bud lantern would make an innovative Halloween decor.
Hanging Peony Flower Lantern – White
The hanging peony flower lantern was the only plain white light I could come across among the variety of lights from Sachie Muramatsu.
I love white and it's hands down one of the classy colors out there that screams grandeur. The peony flower lantern comes just in one average-sized lantern and it's also the only lantern that happens to be the brightest of all when illuminated.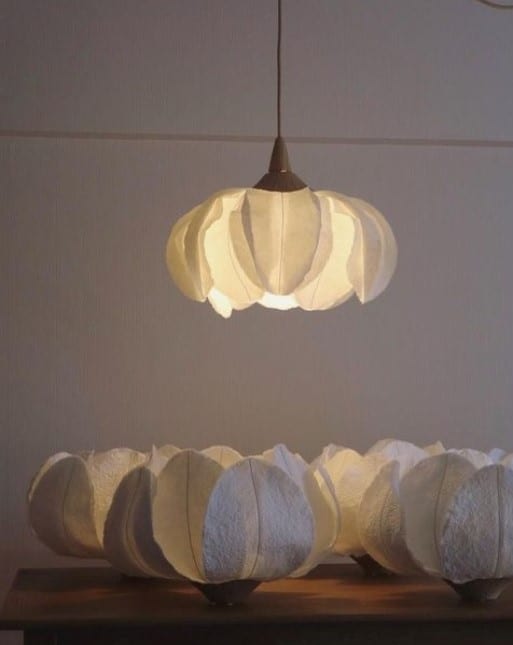 I preferred using a white LED bulb on this light and it magnificently complements the white petals of the peony flower lantern.
However, if you use a warm white or orange LED bulb then you'll gain cozy vibes just by looking at the light. The strokes in the petals become more perceivable with a warm light which adds detailed definition to the flower lantern. 
Also Read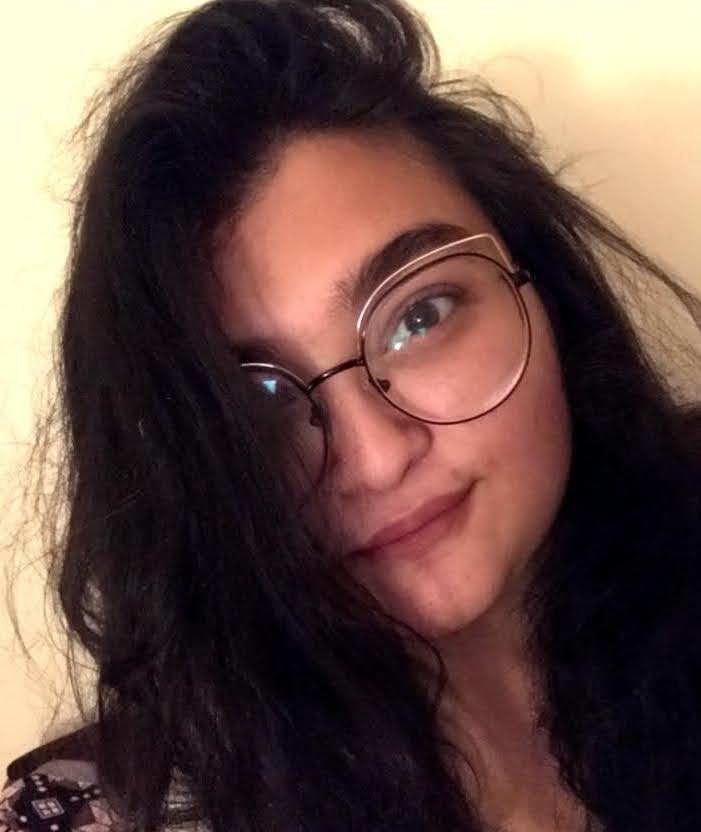 My writing focuses on the various aspects of Japanese lifestyle, from traditional tea ceremonies and flower arrangement to modern fashion trends and pop culture. Through my articles, I aim to share my passion for Japan and provide readers with a glimpse into the rich and diverse world of Japanese culture.
I believe that the key to understanding Japanese lifestyle is to appreciate the balance between tradition and innovation. While Japan has a rich cultural heritage that dates back centuries, it is also a country that is constantly evolving and embracing new ideas and technologies.
Whether you're interested in learning about the latest fashion trends in Tokyo, or want to explore the ancient art of calligraphy, my writing will take you on a journey through the many facets of Japanese lifestyle. So join me as we explore the beauty and complexity of this fascinating culture together!