Wanna learn about the national holidays in Japan? Here's a detailed list of Japanese national holidays and its specific significance.
Japan is a celebratory nation with national holidays playing a significant role in the community. The Holidays are the best time to immerse yourself in the rich culture, history and tradition.
According to the Japanese calendar, there are sixteen national holidays. Each holiday invites families and communities from every region to come together and experience something remarkable.
There is no better time to celebrate and get a glimpse of the country's patriotism, unity, respect and high spirits.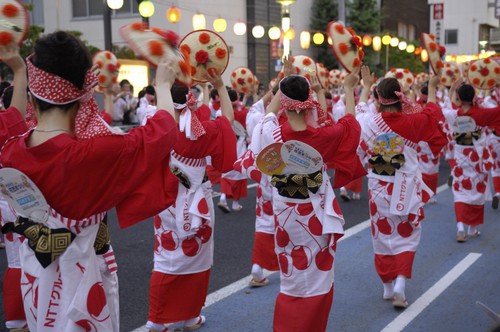 Not only can holidays here be a real eye-opening and unique experience for international visitors, they can cause problems. The last thing you will want is to find out everything has been reserved because of a national holiday.
 So here's our comprehensive guide to make your visit to Japan more worthwhile! Learn all about the Japanese national  holidays on the annual calendar so that you can experience something truly magical on your next trip to the country.
Significance of National Holidays in Japan
New Year's Day (January 1)
Visiting Japan during New Year (Shogatsu) is an experience of a lifetime and is considered one of the most important national holidays in the country, even bigger than Christmas in Japan. 
The New year symbolizes joy and no obligations. It is a family affair where loved ones meet and exchange gifts. Homes are usually decorated with plum trees, bamboo and pine.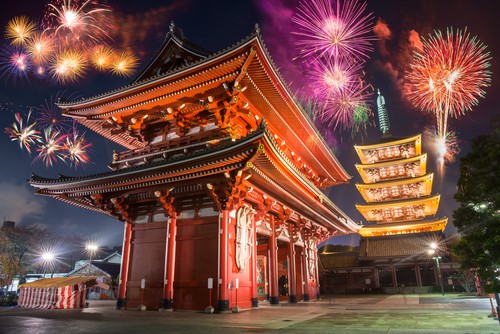 It is tradition to start the New year by observing the first sunrise (Hatsu-Hinode). This Day is full of traditions where the citizens start new and bid farewell to old worries.
Coming-of-Age Day (Second Monday of January)
This National Day celebrates and congratulates those individuals turning twenty, between April 2nd of the previous year and April 1st of the present year. It is a day they have officially become adults in the society and are able to do things legally.
The women usually wear a furisode which is a kimono with long dangling sleeves, stylish hairstyles and traditional thronged sandals.
Men wear a formal kimono called montsuki haori hakama which is a combination of traditional half coat, full length garment and pleated skirt for men.
National Foundation Day (February 11)
This National Holiday, also known as Kenkoku No Hi allows the citizens to nourish the love for the country by bringing out their patriotic spirits.
It acts as a reminder to commemorate the establishment of Japan in 660 B.C by the great Emperor Jimmu.
This day is the perfect way to look back on all the hardships, struggles and difficulties faced by the forefathers for the foundation of the country.
Emperor's Birthday (February 23)
Also known as Tennou Tanjyobi, is a national day to celebrate the birthday of Emperor Naruhito. If the emperor changes, the date of this national holiday will change to the new emperor.
Citizens can enjoy many festivities, express their patriotism and have fun like visiting the Imperial palace, which is open to the public and where they eagerly wait for the arrival of the emperor. 
Spring Equinox Day (March 20 or 21)
Also known as Vernal Equinox or 'Shunbun no Hi' , this is a national day marking the beginning of astrological spring and end of winter in Japan.
Many families visit the graves of their ancestors as it is seen as a custom to clean the gravestones, sweep the debris and place flowers as a sign of honoring them.
Families also travel to reunite and spend time with each other on this holiday.
Showa Day (April 29)
This specific holiday is to celebrate and honor Emperor Hirohito (also known as Emperor Showa) who is a former emperor of the Showa era. In Japanese, Showa translates to shining peace/enlightened peace, which is exactly how Emperor Hirohito ruled during his time in power.
It also marks the start of GOlden week which consists of  four national holidays. The special food eaten on this day is unagi or eel which was the EMperor's favorite food. You can celebrate by visiting museums, spending the day at local shrines, and having a picnic near cherry blossom trees.
Constitution Day (May 3)
Also called 'Kenpo Kinenbi', this national holiday marks the second day in the Golden week of Japan and celebrates the new constitution known as the Meiji Constitution that was drafted and implemented into legislation after the surrender of Emperor Showa to the Allied forces in 1945.
The Constituion was rewriiten after the nuclear bombings of Hiroshima and Nagasaki, to emphasise peace and pacifism.
Some historic buildings opened to the public that day are the National Diet Building in Chiyoda and The Tokyo National Museum in Ueno Park.
Greenery Day (May 4)
Also known as 'Midori no Hi' or Arbor Day, this Japanese holiday is celebrated to honor late Emperor Hirohito's love for plants and nature.
The interesting fact is that according to Japanese holiday law, any day between two holidays will also be a holiday.
Since this day falls between Memorial Day  and Children's day, it is a holiday. This Day is celebrated with the colors green and blue and signifies the relationship between the key elements of nature i.e. land and water.
Children's Day (May 5)
This special day in Japan celebrates the growth and happiness of little children. Initially this day was called 'Tango no sekku' or boy's day because girls had their own separate day called Hina Matsuri ( doll festival).
However, it was renamed in 1948. Schools and offices are closed on this day and you will find minimum fees, offers, discounts for children everywhere.
Marine Day (Third Monday of July)
This special holiday is celebrated to express gratitude for the sea and oceans. Also known as 'Umi-no Hi' or Ocean Day or Sea Day, every year citizens gather on the sunny beaches and celebrate in different ways.
National aquariums host shows, events and competitions. It was declared a National holiday to mark the anniversary of  Emperor Meiji's expedition through the Tahou region in Yokohama. 
Mountain Day (August 11th)
Another name for this national holiday is 'Yama-no-Hi' that reminds its citizens to view mountains as natural sanctuaries of peace.
This day encourages those who live in the urban areas to explore nature and indulge in some breathtaking mountain views, trekking and walks.
Respect-for-the-Aged Day (Third Monday of September)
Seniors Day or 'Keiro-no-Hi' is a day to express respect for your elders, celebrate their health and long life, and recognize their worth and contributions to society.
Many organizations host events to help the seniors generally 65 and above. Citizens can volunteer and assist the elders in nursing or retirement homes.
Televisions citations also interview eminent aged personalities over hundred old to talk about their experiences on aging.
Autumnal Equinox Day (September 23)
Although the day varies from September 22nd or September 23, this special holiday marks the arrival of autumn and cold winters.It is also called as 'Shubun-no-Hi' and indicates that the sun has crossed over the equator to the Southern Hemisphere.
On this day, people pay respects by visiting the graves of their  deceased loved ones and host family gatherings in honor of those who have passed away.
Health and Sports Day (Second Monday of October)
Also called, 'Taiiku-no-Hi' is celebrated every year to promote the sports and remind people to invest time in a healthy and active lifestyle, eating and fitness.
It was first celebrated in 1966 to mark the opening of the Tokyo Olympics held in 1964.
Many schools and business organizations host their annual sports day and events to ensure a healthy mind and body.
Culture Day (Nov. 3)
'Bunka-no-Hi' is celebrated to cherish and promote culture,art and academia in japan. There will be a number of events related to culture and education held during this week to know more about the country's beliefs and heritage.
Many galleries and art museums organize exhibitions and events to dig deeper into Japanese culture and traditions.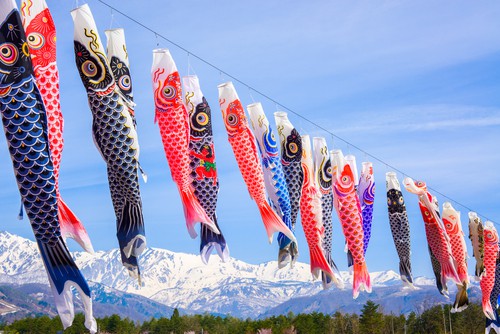 Labor Thanksgiving Day (Nov. 23)
This modern name for the Harvest festival ritual called Niinamesai goes back many centuries. In the ritual, the Emperor offers freshly harvested rice to the ancestors and eats the rice.
Different festivals are celebrated on this day and the most famous one is Nagano labor festival which encourages citizens to care for human rights,peace of the nation and environment.
Nursery schools offer handcrafts and drawings to local police stations.
National Holidays in Japan: FAQs
Is Obon a National Holiday in Japan?
No, it is not but has an important significance in the antion.As per the solar calendar, it appears in July and by observing the lunar calendar, it falls in August. It is believed on this day the spirits of the ancestors come to earth to visit their loved ones.
What Is the Golden Week?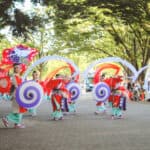 It is a collection of four national holidays between Showa Day and Constitution Day. It is one of the busiest holiday seasons besides Obon week and New year. Accommodation in tourist areas, train bookings, airports, sightseeings and more get very crowded and booked during this week.
Throughout the entire year,  Japan has a reason to celebrate and you don't want to miss out on this. Take a break from the hustling work life and have the best time in the land of the rising sun!
Also Read