Is Tokyo Pass worth it? Find out with our comprehensive guide, which includes everything you need to know about the Tokyo pass, its inclusions, and how to save money on your Tokyo trip.
When planning a trip to Tokyo, one of the first things that comes to mind is how to efficiently navigate the city and make the most of your time there.
Tokyo is known for its extensive and sometimes overwhelming network of trains and subway lines, making it both exhilarating and challenging to explore.
With this in mind, the Tokyo Pass has emerged as a popular option for travelers looking to experience the city's numerous attractions with ease and affordability.
The Tokyo Pass offers unlimited rides on various railways and bus lines, allowing you to explore Tokyo at your leisure without worrying about transportation costs.
However, as with any travel-related decision, it's important to weigh the pros and cons of investing in a Tokyo Pass.
In this article, we'll delve into the specifics of the pass and help you decide if it's the right choice for your trip to Japan's bustling capital city.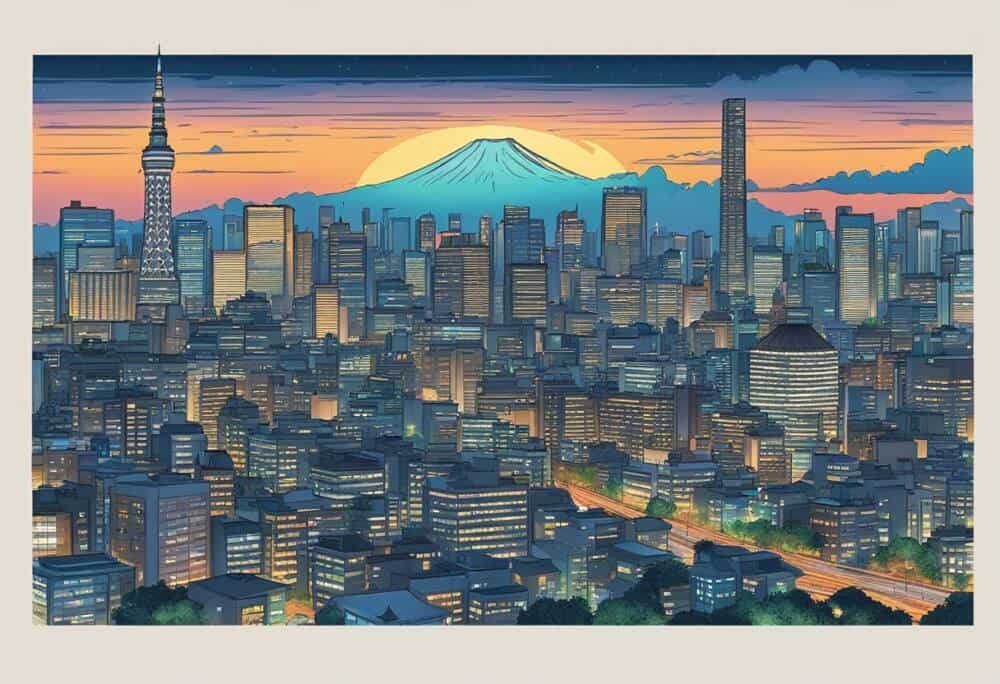 Key Takeaways
Tokyo Pass provides easy navigation around the city's vast transportation system
Investigate the pass's cost versus potential savings for your trip
Consider the accessibility, perks, and alternatives before committing to Tokyo Pass
Is Tokyo Pass Worth It?
The Tokyo Pass is definitely worth it! The pass gives you access to a variety of popular attractions, including Tokyo Tower, the Imperial Palace, and the Tokyo Skytree.
However, it can be expensive, and you may not be able to visit all of the included attractions if you have a short trip.
If you're planning on visiting a lot of attractions, the Tokyo Pass can save you money. However, if you're only interested in visiting a few attractions, or if you're on a tight budget, you may be better off buying individual tickets.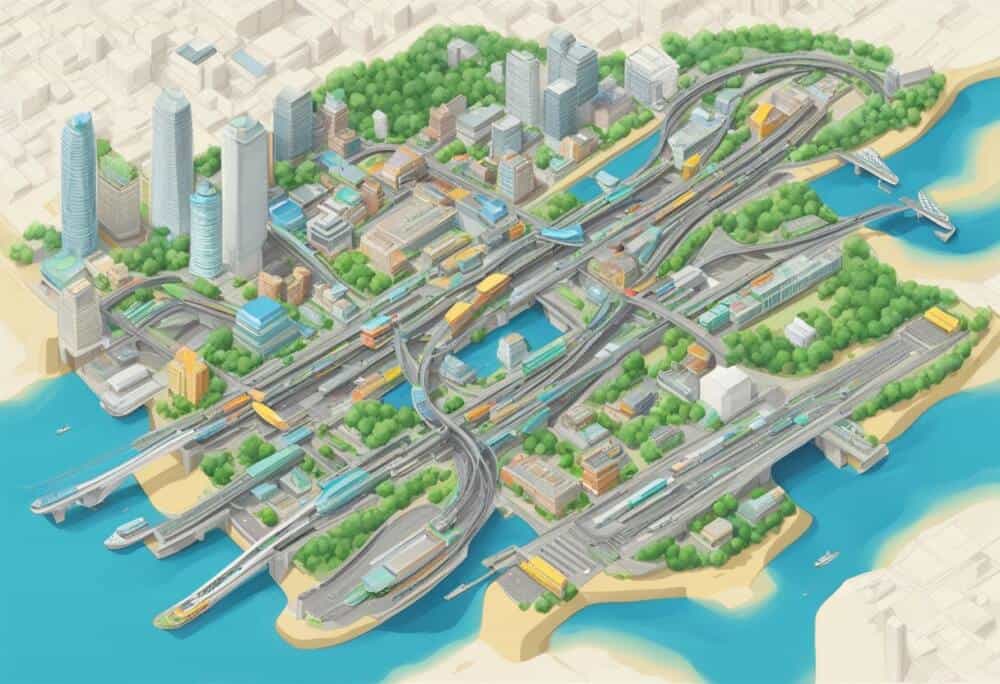 Tokyo is a sprawling metropolis with numerous neighborhoods, each boasting its unique charm and attractions.
As a visitor, navigating this massive city may seem daunting, but fear not; Tokyo offers a comprehensive and efficient transportation system consisting of subways, trains, and buses.
My personal favorites are the Tokyo Subway, Tokyo Metro, and Toei Subway lines. These interconnected networks can get you almost anywhere within the city.
Not to mention, the Tokyo Monorail is a fantastic option when travelling to and from Haneda Airport.
Tokyo Station is the main transportation hub, connecting major cities across Japan via the Shinkansen bullet trains. From there, you can access multiple subway and train lines to explore Tokyo's diverse neighborhoods.
A well-known line is the Yamanote Line: it loops around the city and serves as the gateway to many exciting districts like Shibuya, Harajuku, and Akihabara.
When it comes to bus transportation, there are a number of private companies operating alongside public buses, which further expand your travel possibilities. 
Although buses are generally slower than trains, they can be a great option for reaching spots that subways and trains don't cover.
To make the most of your time and budget, consider utilizing transportation passes like the Tokyo One-Day Pass or the Greater Tokyo Pass. 
These passes offer unlimited rides on several subway and bus lines for a fixed period, making your journey more seamless and cost-effective.
In conclusion, Tokyo's transportation system is vast and efficient, covering the city's many neighborhoods and attractions.
Utilizing transportation passes and familiarizing yourself with the main subway, train, and bus lines will help you explore this incredible city with ease and enjoyment.
The Tokyo Pass Basics
I recently came across a great find called the Tokyo Pass, and I wanted to share some basics with you in case you're planning a trip to the bustling city sometime soon. 
The Tokyo Pass offers a convenient way to explore Tokyo and can be a good value if used correctly.
First things first, you can purchase the Tokyo Pass at Ticket Machines, which can be found in most subway stations across Tokyo.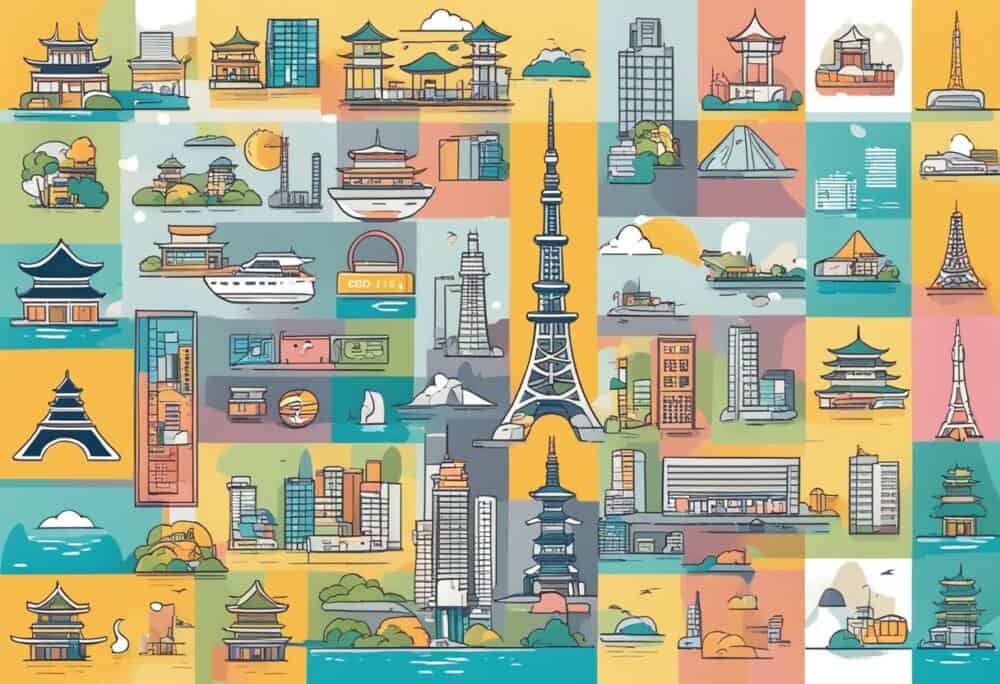 This makes picking up the pass extremely convenient for tourists since you can grab one on your way to explore the city.
The Tokyo Pass is different from your regular IC Card as it offers unlimited travel within a specific coverage area and over a certain duration.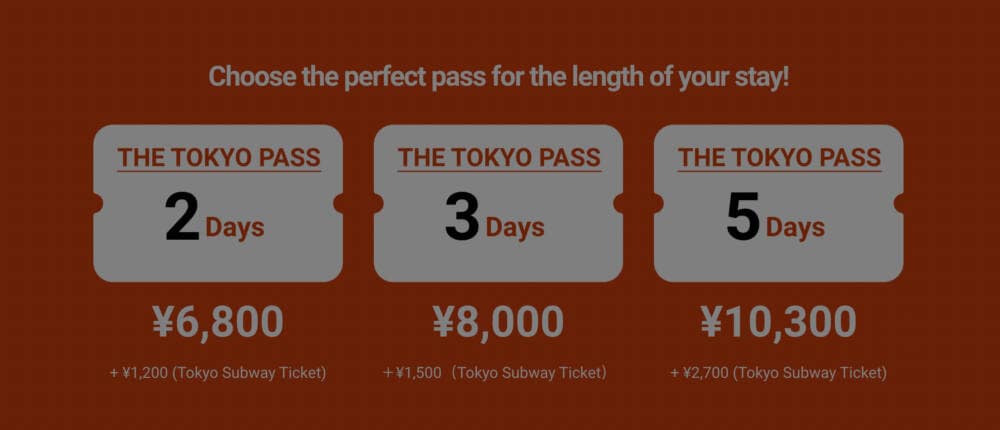 The pass starts at US$45.59 for a 2-day pass, and while it may not be the cheapest option available, it can definitely make your trip more manageable.
One of the key selling points of the Tokyo Pass is its coverage. It allows for unlimited travel on JR lines and the subway, covering a vast majority of the city's transportation network. This means you can hop on and off trains and buses without worrying about buying individual tickets.
But it's essential to know that the Tokyo Pass has a duration; for instance, a 2-day pass will only be valid for two consecutive days while a 3-day pass will be valid over three days.
This means you need to plan your itinerary carefully to make the most out of your pass.
Another advantage of the Tokyo Pass is its convenience. Once you have your pass in hand, you won't need to hassle with buying tickets or recharing your IC Card.
All you need to do is swipe your pass at the gates, and you're good to go. This can save you quite a bit of time, especially if you plan on visiting multiple attractions in a single day.
So, there you have it! The Tokyo Pass can be a helpful travel companion when exploring Tokyo.
Its wide coverage, set duration, and convenience at vending machines make it an attractive option for some travelers. Just remember to plan your trip carefully and make the most of the pass to get the best bang for your buck.
Investigating the Cost and Potential Savings Using Tokyo Pass
As someone who's always looking to make the most out of my budget while traveling, I wanted to make sure if buying a Tokyo pass would actually help me save money on my trip.
There are various types of passes available, so I took the time to investigate their costs and potential savings for travelers like me.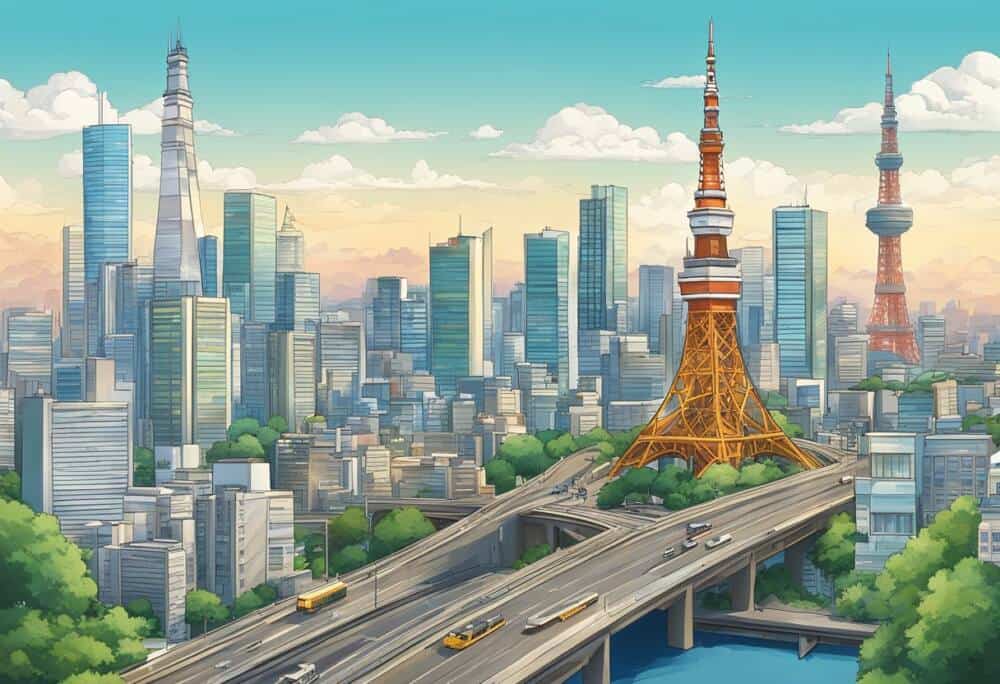 I came across the Tokyo 1-Day Ticket which offers unlimited travel on JR lines and the subway for a price of 1600 yen.
While it might seem like a good deal at first glance, I realized that it heavily depends on how much I'd be using the transportation services on that day. If I only took a few rides, purchasing single-fare subway tickets might actually be more cost-effective.
On the other hand, the Tokyo Subway Ticket offers unlimited travel on Tokyo Metro and Toei Subway lines for 24, 48, or 72 hours. The pricing is as follows:
24 Hours: 800 yen for adults, 400 yen for children
48 Hours: 1,200 yen for adults, 600 yen for children
72 Hours: 1,500 yen for adults, 750 yen for children
Calculating if this ticket option is worth it will depend on factors like how long you'll stay in Tokyo, how extensively you'll use the metro system, and your preference for convenience over potential cost savings.
This pass can be beneficial if you're planning to visit multiple attractions across Tokyo within the given time frame.
Another pass I found is the Greater Tokyo Pass, which costs US$48.25 for adults and US$24.12 for children. This pass allows for unlimited travel on various trains and buses in and around Tokyo.
As I did my research, I found out that getting this pass would only be worthwhile if you plan on venturing out of central Tokyo. If not, a regular IC Pasmo/Suica card might be cheaper for you.
Lastly, the JR Tokyo Wide Pass costs 10,000 JPY (88.85 USD) per adult and 5,000 JPY (44.40 USD) per child.
This 3-day pass could be a good option if you're exploring not only Tokyo, but also the surrounding Kanto area.
So, is a Tokyo pass worth it? It depends on your travel plans and budget. Keep in mind that the cost savings ultimately rely on how many rides you plan to take and whether those rides are on participating transportation services.
In some cases, it may be more cost-effective to purchase single-fare tickets or stick to your IC Pasmo/Suica card instead.
A Look at the Accessibility of Tokyo Pass
As a tourist visiting Tokyo, I found the Tokyo Pass to be quite an accessible option for exploring the city.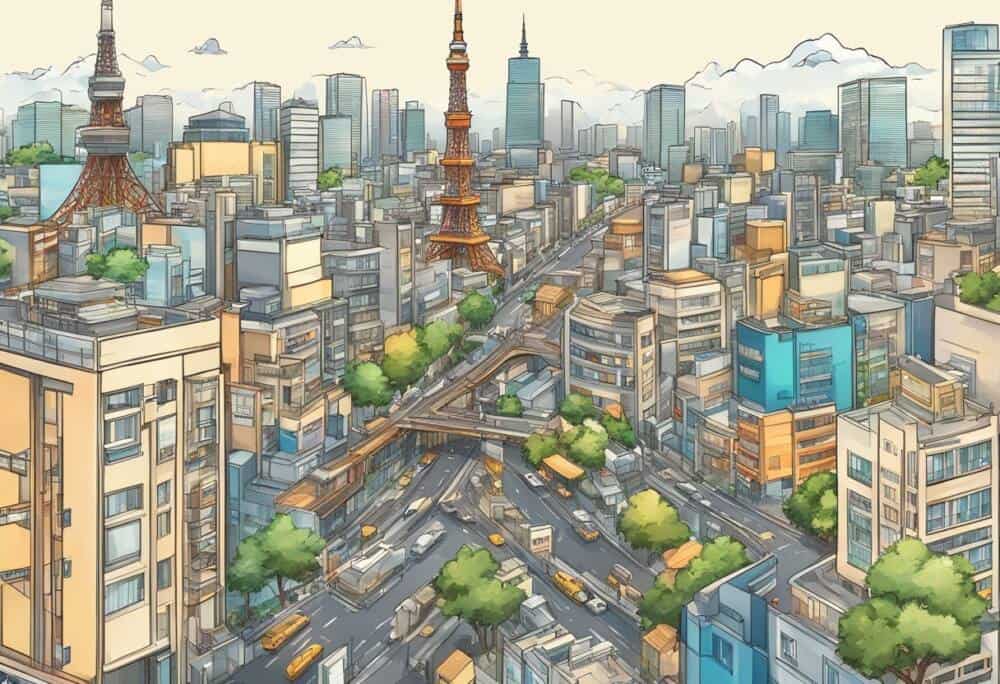 To start, the pass is available for both non-Japanese and non-residents, making it a popular choice among international travelers.
With Tokyo Pass in hand, I was able to save up to 62% on entrance fees to the city's top attractions, which made my trip even more enjoyable.
Navigating Tokyo can be a bit overwhelming for tourists, especially for those who don't speak Japanese.
Fortunately, the Tokyo Pass covers many English-speaking tourist information centers, making it a breeze to get the assistance I needed during my trip.
Additionally, the pass can also be used on the city's public transportation system, ensuring I could reach my desired destinations with ease.
The Tokyo Pass is designed with a user-friendly interface that caters to non-Japanese speakers. The pass comes in both English and Simplified versions, which was a great help for me as an English speaker.
The clear instructions and maps provided with the pass made it simple for me to make the most out of my Tokyo experience.
Here are some quick points on the Tokyo Pass accessibility:
Available for non-Japanese and non-residents
Offers savings up to 62% on entrance fees
Covers English-speaking tourist information centers
Usable on public transportation
In conclusion, I found the Tokyo Pass to be a fantastic option for tourists like me who prioritize accessibility and ease of use.
Its comprehensive coverage of English-speaking services, user-friendly design, and cost-saving benefits made my trip to Tokyo an unforgettable experience.
The Perks of Unlimited Travel With Tokyo Pass
While exploring Tokyo, I found that having an unlimited travel pass offered some great benefits for my trip. Here, I'll share my experience with using an unlimited pass to explore this amazing city.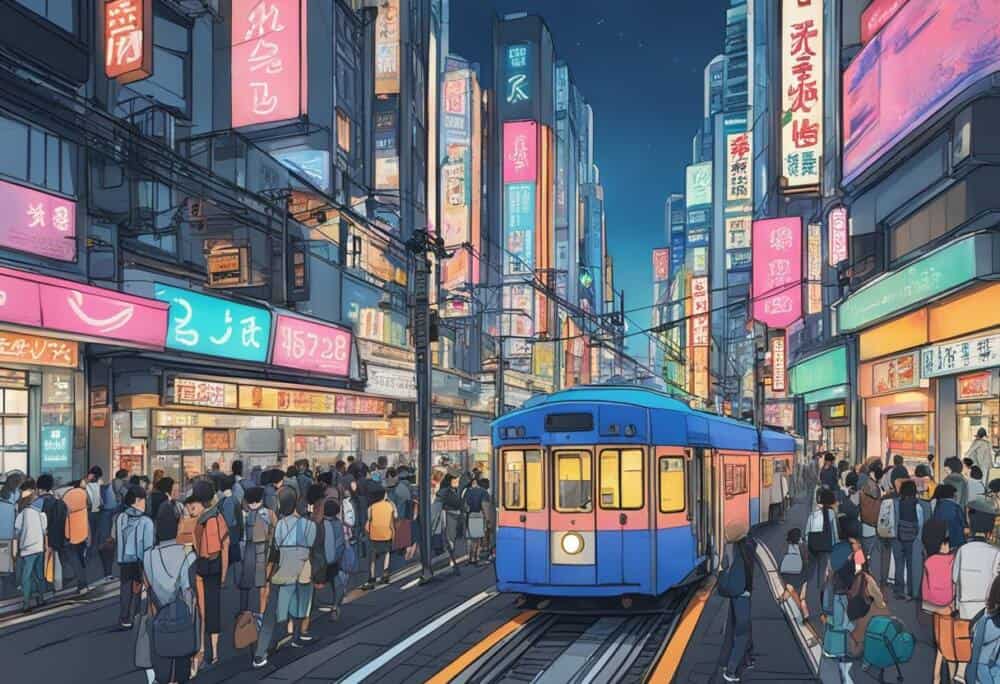 When I had the unlimited pass, I felt free to explore popular destinations as well as less-traveled areas on my own terms.
With unlimited rides on public transportation, my itinerary could easily include day trips to neighboring towns or visits to multiple spots within the city.
I could hop on and off trains and buses without worrying about the cost of individual tickets, truly taking advantage of the pass' value.
The 1-day ticket was particularly useful for a packed sightseeing day.
I could travel to all of the famous destinations such as Shibuya crossing and Akihabara district, as well as relax in beautiful gardens like Shinjuku Gyoen, knowing that I had already spent a fixed amount on transportation.
This kept my budget under control and allowed me to focus on enjoying my time in Tokyo.
Unlimited travel also encouraged me to experiment with different modes of transportation in the city.
I wasn't limited to just the subway or main train lines; I could explore the charming neighborhood streets on local buses and even use some of the private railways to reach some off-the-beaten-path destinations.
Having this flexibility truly enhanced my Tokyo experience, as I got to see a variety of local perspectives and discover hidden gems.
In summary, my unlimited travel pass was worth the investment for the numerous benefits, like seamless itinerary planning, cost management, and the freedom to explore Tokyo's popular and lesser-known spots.
As long as you plan carefully and make the most of your time, the unlimited pass can be a valuable companion for your adventurous journey through Tokyo.
Exploring Tokyo's Famous Districts and Attractions Using Tokyo Pass
I absolutely love exploring Tokyo, a city that is full of famous districts and attractions. Let me give you a quick tour of some of my favorites.
Shibuya is a must-visit area, known for its iconic scramble crossing with flashy lights.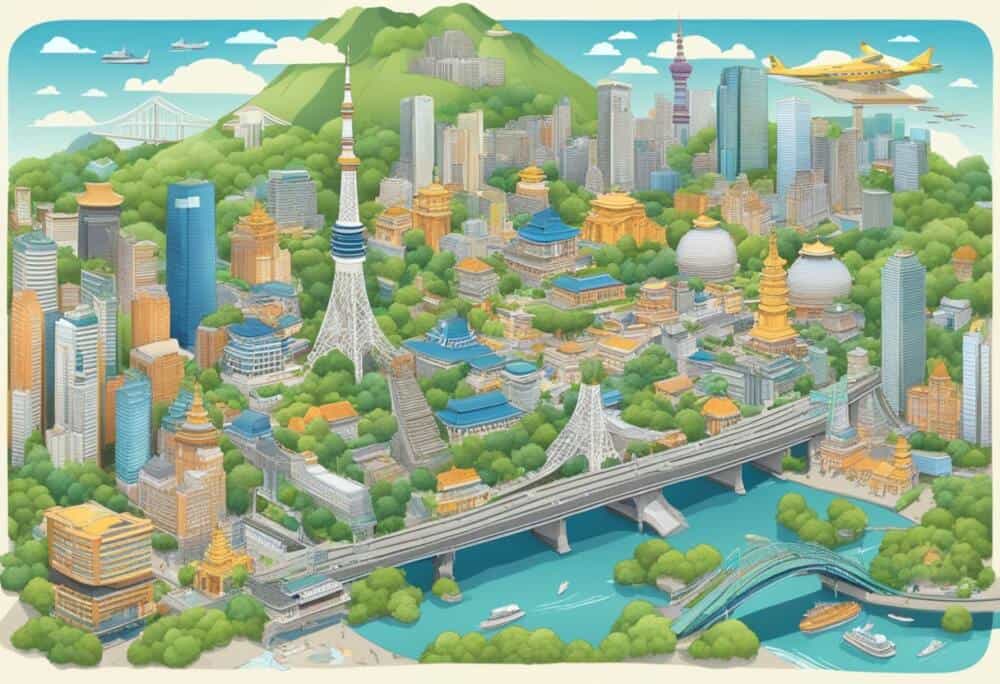 Close by, you can find the peaceful Meiji Shrine and the trendy Harajuku, both attracting visitors from around the globe. Asakusa, on the other hand, is a historic neighborhood, home to the famous Sensoji Temple.
One of the city's cultural hubs, Ueno, boasts parks, museums, and even a zoo, which you can visit for free using the Tokyo Pass.
If you're into nightlife and entertainment, Shinjuku is the place to be, with its lively bars and clubs. Akihabara, often referred to as Electronic Town or Geek Town, is a paradise for tech enthusiasts and fans of anime and manga.
Roppongi is known for its upscale international atmosphere and vibrant art scene, including the Mori Art Museum.
Ikebukuro has a mix of shopping, dining, and entertainment options, while Ginza is the ultimate destination for luxury shopping and dining.
I find it easy to navigate Tokyo using the Yamanote Line, which loops around the city and connects to key areas like Shibuya, Harajuku, and Ikebukuro.
The Tokyo Metro Lines also provide convenient access to the famous districts, and the Ginza Line connects Asakusa to Shibuya.
To save on transportation costs, consider getting a Tokyo Subway Ticket or a Tokyo Metro Pass, especially if you're planning to visit multiple attractions.
For a change of scenery, I like heading to Odaiba, a man-made island accessible by the Yurikamome Line, which is known for its entertainment venues, shopping centers, and beautiful views of Tokyo Bay.
Yokohama, a short train ride away, is another city worth exploring. It's famous for its Chinatown, port area, and the picturesque Sankeien Garden.
Tokyo has no shortage of parks, museums, and significant landmarks, such as the serene Meiji Jingu shrine, the Imperial Palace, and the lively Tsukiji Fish Market.
If you're like me and enjoy exploring a city's culture and history, Tokyo has more than enough to keep you entertained.
In conclusion, using a Tokyo Pass to explore Tokyo's famous districts and attractions can make your trip more convenient and cost-effective. With so much to see and do, you'll never run out of exciting experiences in this amazing city.
Understanding Other Transportation Options in Tokyo
When I first started exploring Tokyo, I quickly realized that there are several transportation options to consider.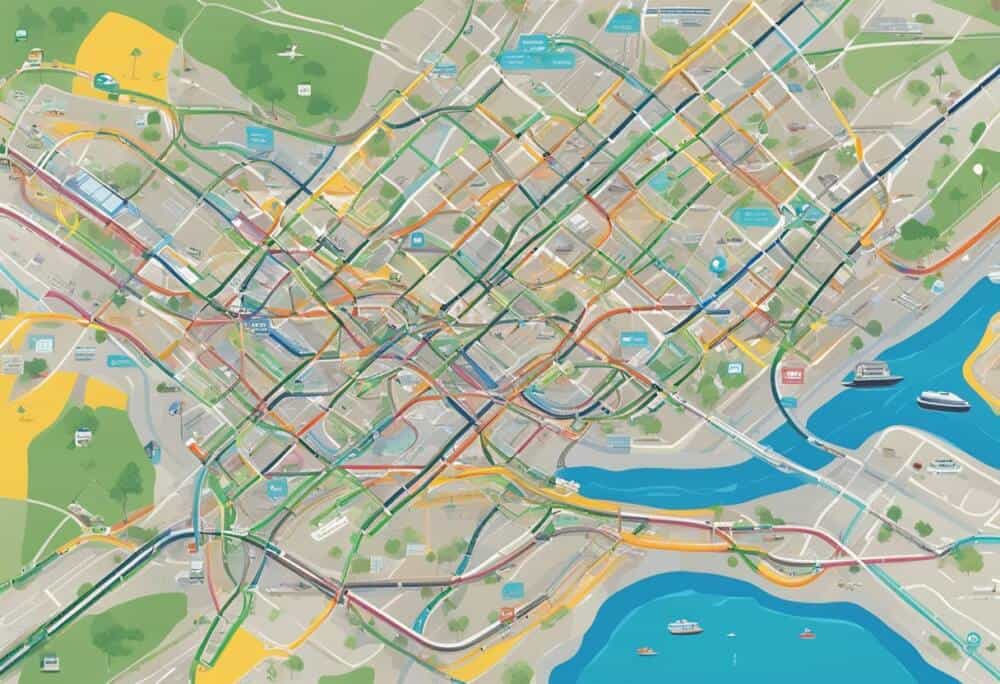 Apart from the Tokyo Metro Pass, there are other convenient cards and passes to help you navigate the city efficiently and save money in the process.
One popular option is the PASMO card, a rechargeable smart card that can be used on various transport systems throughout Tokyo and other regions of Japan.
The Suica card works similarly, with both cards allowing you to tap in and out of trains, buses, and even make purchases at some stores. These cards eliminate the need to constantly buy individual tickets for each ride.
For tourists who plan on traveling extensively, the Japan Rail Pass (JR Pass) allows unlimited travel on Japan Rail (JR) lines, including the popular Yamanote Line, shinkansen (bullet trains), and even certain bus routes and ferry services.
This pass is definitely worth looking into if you're planning to visit other regions in Japan, as a single shinkansen trip can easily cost more than the JR Pass itself.
I also noticed there are numerous private railway lines, such as Keikyu, Tokyu, Tobu, and Minatomirai, which offer various passes for their individual networks.
Don't forget about buses, either! They can be a convenient way to reach destinations not easily accessible by train.
If you're planning to use the Narita Express to travel from Narita Airport to Tokyo, you might want to consider purchasing a round-trip ticket for a discounted price.
The same applies to other transportation passes, like the Greater Tokyo Pass mentioned in my search earlier, which covers 12 private railways and 52 bus companies around Tokyo.
In conclusion, while the Tokyo Metro Pass has its advantages, it's essential to take a closer look at all the available transportation options to find the one that suits your travel needs best.
With so many choices, I would recommend researching and combining different passes to make the most of your time and exploration in Tokyo.
How to Purchase and Use Tokyo Pass
When I first heard about the Tokyo Pass, I was eager to find out how easy it was to purchase and use. To my delight, the process turned out to be quite simple. Let me share my experience with you.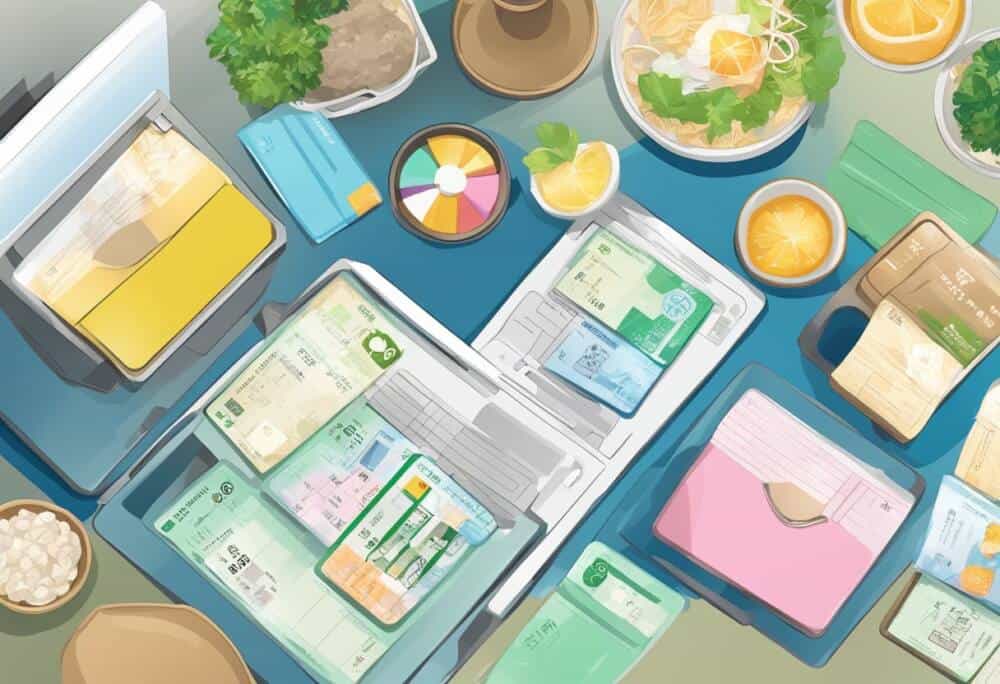 I found that the Tokyo Pass is available for purchase online, at select shops, or through vending machines at various locations in the city.
After buying the pass, I received a QR code, which is essentially my ticket to all the included attractions.
Armed with my Tokyo Pass, I went out to explore. At each attraction, I simply presented the QR code on my smartphone screen to the staff at the entrance.
They scanned it, and I was granted entry without any hassle. No need for paper tickets or long waiting lines!
During my trip, I was also concerned about the security of my pass. Thankfully, the Tokyo Pass has a robust security system in place. Each QR code comes with a unique case number that is linked to my personal information.
This feature ensures that unauthorized activity can be quickly detected and dealt with by the security team.
In conclusion, my experience with the Tokyo Pass was smooth and enjoyable. Purchasing and using the pass was a breeze, and the added security measures put my mind at ease.
With the Tokyo Pass in hand, I was able to fully enjoy my time in this amazing city without worrying about tickets or entry fees.
Airport Connections with Tokyo Pass
When it comes to airport connections in Tokyo, there are two main airports that serve the city: Haneda Airport and Narita Airport.
As I explored the different Tokyo Pass options, I found that each pass has different coverage when it comes to these two airports.
One popular pass is the Japan Rail (JR) Pass, which can be used for connections from both Narita and Haneda airports.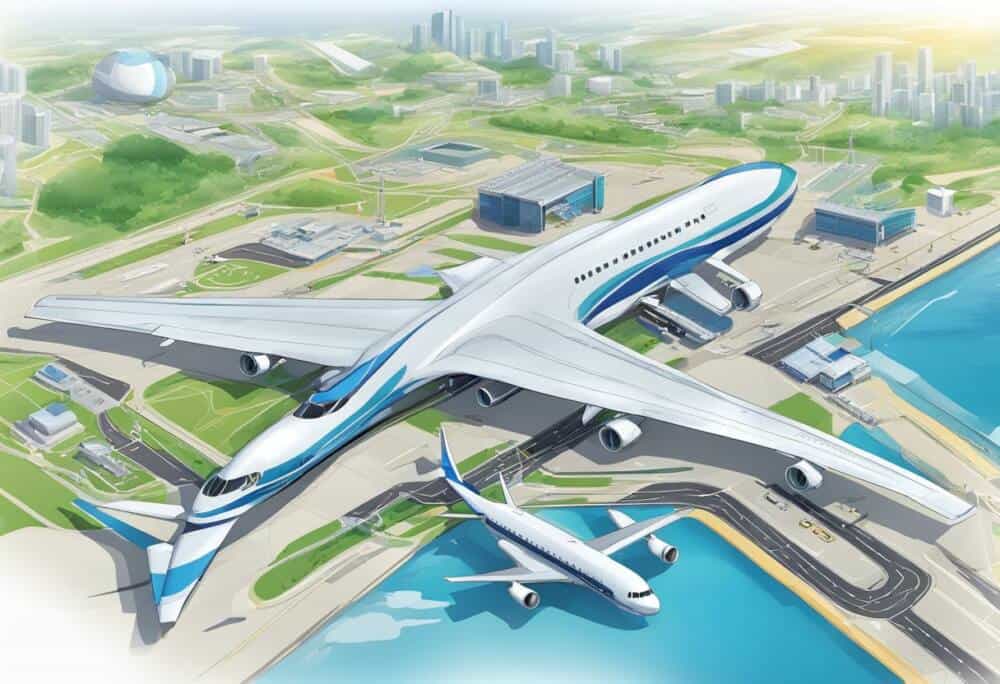 If you land in Narita Airport, the Narita Express is covered by the JR Pass, and it connects to Tokyo, Shinagawa, Shinjuku, and Ikebukuro stations.
On the other hand, if you land in Haneda Airport, the Tokyo Monorail is included in the JR Pass and connects the airport to Hamamatsucho station.
It's important to note that the JR Pass does not cover subway travel in Tokyo, and some other passes might not cover airport connections. For instance, the Tokyo Wide Pass doesn't cover subway travel in Tokyo or Yokohama, buses, or ferries.
Since it's essential to verify which transportation modes are included in the Tokyo Pass you're considering, always double-check the pass coverage before making a purchase.
To sum up that information:
Haneda Airport: Tokyo Monorail (covered by JR Pass)
Narita Airport: Narita Express (covered by JR Pass)
Subways not covered by JR Pass or Tokyo Wide Pass
In my experience, having a pass that covers airport connections can be very convenient and can save you some money, especially if you're planning to visit multiple areas in and around Tokyo.
Check the Tokyo Pass details to ensure it works for your travel needs and consider the coverage, convenience, and costs in your decision. Happy traveling!
Tokyo Pass Vs Other Transportation Options
When I first came to Tokyo, I was overwhelmed by the various transportation options. Let me help you make some sense of the alternatives to the Tokyo Pass, such as Pasmo, Suica, and ticket machines.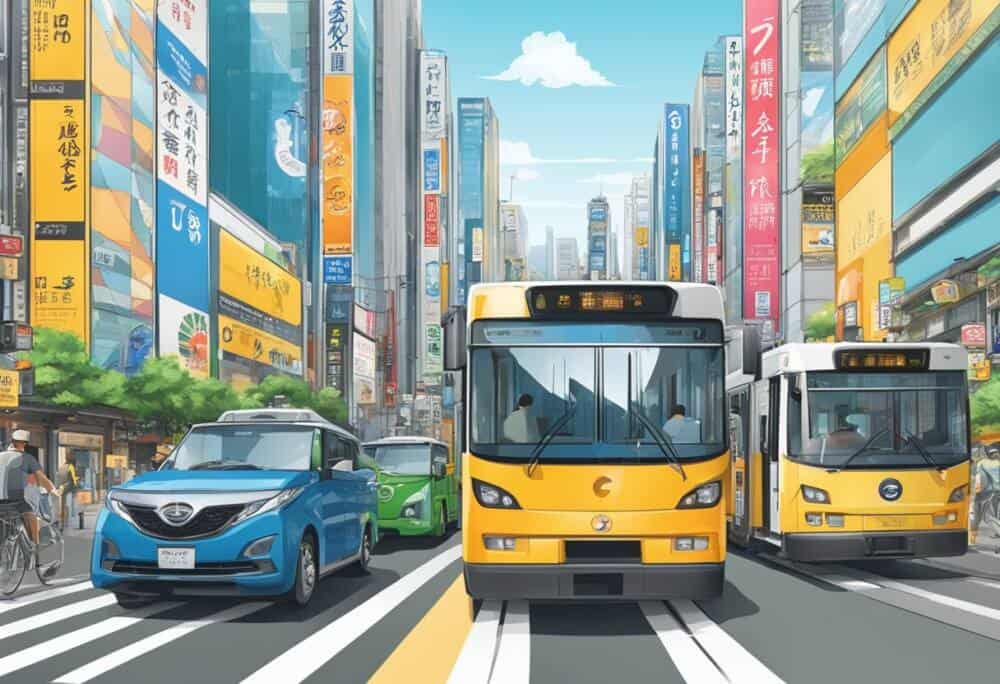 I'll also discuss the coverage and duration of these options to help you decide what's best suited for your trip.
First off, let me introduce Pasmo and Suica cards. These are rechargeable smart cards that you can use on public transportation systems in Tokyo and other major cities in Japan.
They work on trains, subways, buses, and even some taxis. You can purchase them at ticket machines in train stations and simply swipe your card through the card reader to pay for your ride.
Both Pasmo and Suica are quite convenient and pocket-friendly, but they won't get you unlimited access to attractions like the Tokyo Pass does.
Ticket machines are also an option for purchasing single-use tickets for train rides in central Tokyo. They're easy to find at train stations, and you can use them to buy tickets for one or more destinations.
However, this method can be time-consuming and confusing, especially if you're not familiar with the routes or the language. Moreover, single-use tickets can be more expensive in the long run compared to using a Pasmo, Suica, or a transportation pass.
Now, let's talk about coverage. The Tokyo Pass provides unlimited access to nearly 40 museums, parks, gardens, zoos, and aquariums. But do keep in mind that it doesn't cover all the train lines in the city.
On the other hand, Pasmo and Suica cards can be used on most transportation systems in Tokyo, and even across other cities in Japan.
Lastly, consider the duration of your stay. If you're in Tokyo for a day or two, single-use tickets or a transportation pass for a short duration might suffice. If you plan to stay longer, reloading your Pasmo or Suica card may prove to be more cost-effective.
They don't have an expiration date and can even be returned and partially refunded at the end of your trip.
In conclusion, whether the Tokyo Pass is worth it for you depends on your travel preferences and the attractions you'd like to visit.
The Pasmo and Suica cards, as well as ticket machines, offer alternative transportation options that you can explore based on your needs and duration in Tokyo.
Tokyo Pass: FAQs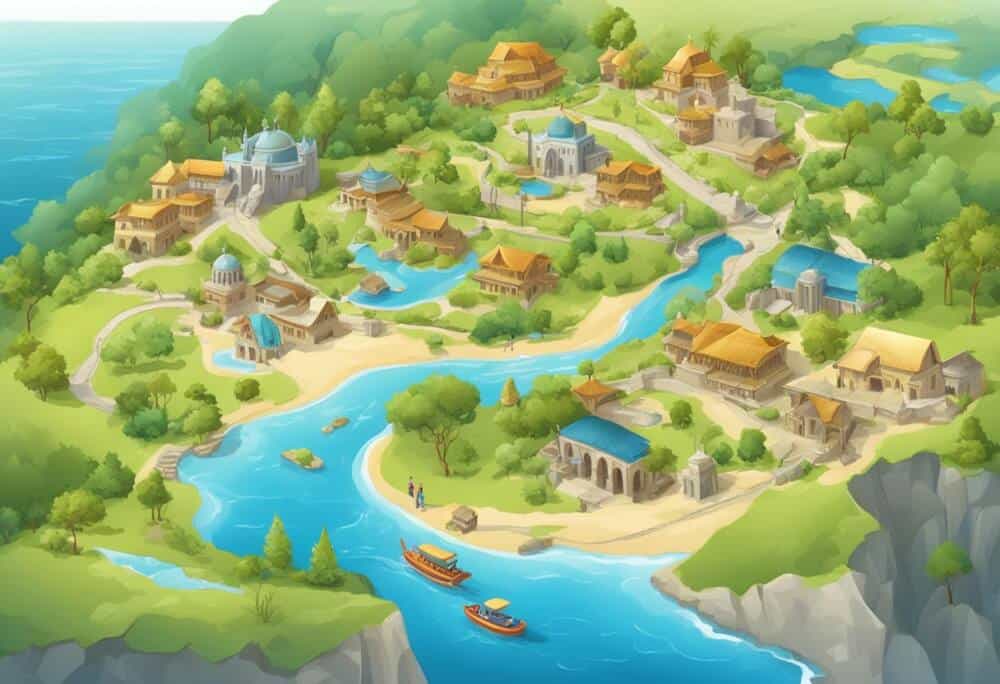 What does the Tokyo Pass cover?
The Tokyo Pass provides unlimited entry to over 40 museums, parks, gardens, zoos, and aquariums in Japan, as well as unlimited rides on Tokyo subways within its validity period. This pass can offer stress-free experiences and save time when visiting attractions around Tokyo.
How much can I save with a Tokyo Metro Pass?
Tokyo Metro Pass offers various options, like the 2-day pass which starts from approximately US$45.57. The actual amount you can save with the pass depends on how frequently you travel and what attractions you visit during your trip. Generally, the more you use it, the more savings you can get out of the Tokyo Metro Pass.
Where can I purchase a Tokyo Pass?
You can purchase a Tokyo Pass online through various platforms like the official TOKYO PASS website or at the participating attractions in Tokyo. Make sure to have your pass with you when visiting the attractions to enjoy unlimited access.
Are there any alternatives to the Tokyo Subway Pass?
Yes, there are alternatives such as the Greater Tokyo Pass and the JR Pass. The Greater Tokyo Pass covers not only subways, but also buses and some trains, and it can take you to places like Kamakura and Yokohama.
The JR Pass is suitable for longer distance train travels in Japan, and can save you a lot of money on Shinkansen (bullet train) rides if you plan to visit multiple cities.
How does the Grutto Pass compare to the Tokyo Pass?
The Grutto Pass has a lower price point compared to the Tokyo Pass, and it covers around 90 museums, zoos, and aquariums with either free or discounted admissions. However, it does not include subway passes.
If you're planning to visit mainly cultural attractions, the Grutto Pass might be a better option, whereas for those looking for a more comprehensive solution including transportation, the Tokyo Pass might be more suitable.
What are the benefits of the JR Pass in Tokyo?
The Japan Rail (JR) Pass offers unlimited travel on all JR lines, including the Shinkansen (bullet train), some buses, and airport transfers. It can be a great option for travelers exploring different cities throughout Japan, as it can save a significant amount of money on transportation costs.
Though it might not be the best choice if you're only staying in Tokyo, it's definitely worth considering if your itinerary includes visiting various parts of the country.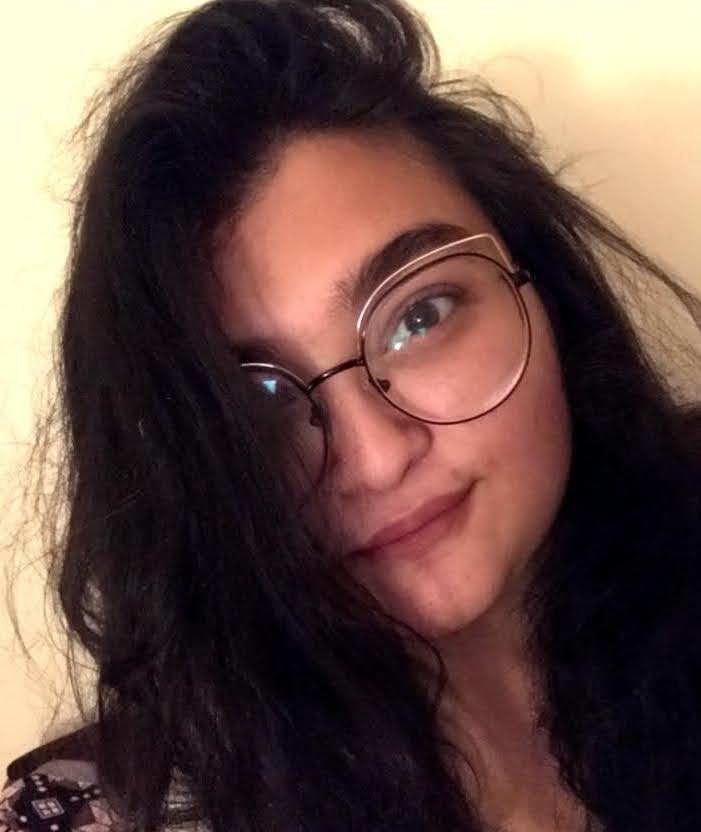 My writing focuses on the various aspects of Japanese lifestyle, from traditional tea ceremonies and flower arrangement to modern fashion trends and pop culture. Through my articles, I aim to share my passion for Japan and provide readers with a glimpse into the rich and diverse world of Japanese culture.
I believe that the key to understanding Japanese lifestyle is to appreciate the balance between tradition and innovation. While Japan has a rich cultural heritage that dates back centuries, it is also a country that is constantly evolving and embracing new ideas and technologies.
Whether you're interested in learning about the latest fashion trends in Tokyo, or want to explore the ancient art of calligraphy, my writing will take you on a journey through the many facets of Japanese lifestyle. So join me as we explore the beauty and complexity of this fascinating culture together!