Legoland Tokyo is a popular indoor theme park for children aged 2-12. But is Legoland Tokyo worth it? This article will discuss the pros and cons of Legoland Tokyo, and help you decide if it's the right place for your family.
Legoland Tokyo is a popular indoor theme park located in Odaiba, Tokyo. It is a great place for children aged 2-12 to let their imaginations run wild.
The park has over 30 rides and attractions, including a roller coaster, a water park, and a 4D cinema. There are also many interactive exhibits where children can build their own Lego creations.
So, is Legoland Tokyo worth it? That depends on your family's interests and budget. If your children are Lego fans, they will love the park.
But if you are looking for a more thrilling experience, you may want to consider other theme parks in Tokyo.
In the rest of the article, we will discuss the pros and cons of Legoland Tokyo in more detail. We will also provide some tips for planning your visit.
Is Legoland Tokyo Worth It?
Legoland Tokyo is worth it for Lego enthusiasts, families with young children, and those seeking immersive Lego-themed experiences. It offers a variety of attractions, interactive activities, and shows, making it a delightful day out. 
However, for thrill-seekers or those looking for a wide range of high-adrenaline rides, other theme parks in the Tokyo area might be a better fit.
Be prepared for potentially crowded days and consider purchasing express passes to maximize your visit. 
Ultimately, the park's worth depends on your interests and the age group of your group, with Lego lovers likely to find it a rewarding experience.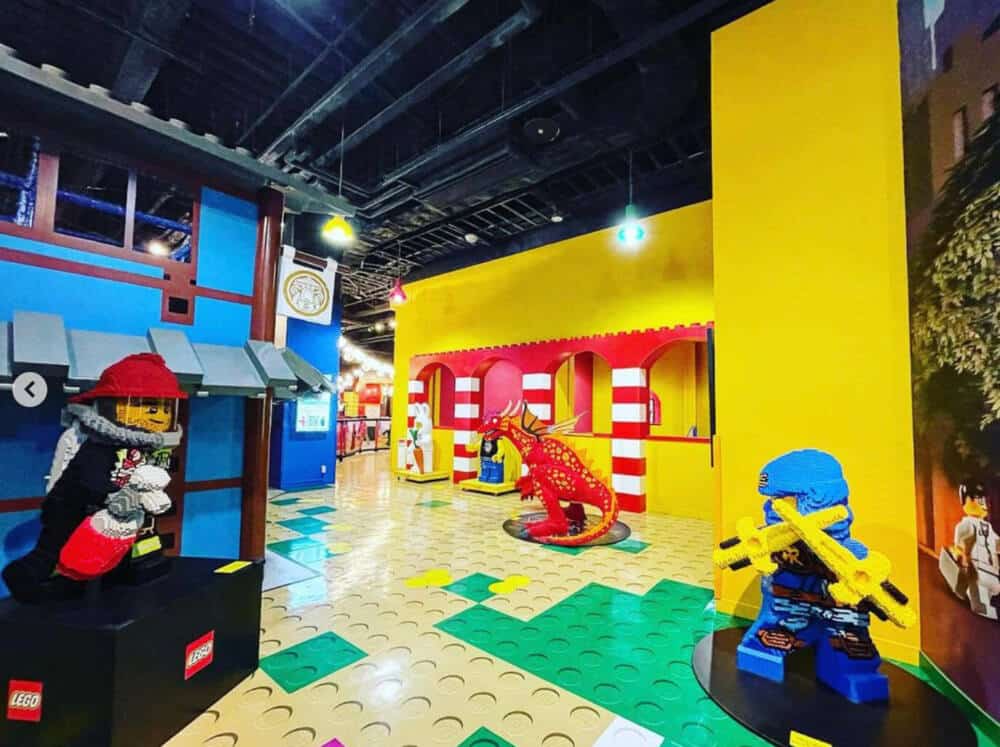 What Makes Legoland Tokyo Worth It?
Attractions At Legoland Are Definitely Worth The Visit
Legoland Tokyo boasts a range of attractions and rides that cater to both children and adults.
The park is divided into different themed areas, such as Miniland, Adventure, Knight's Kingdom, and Lego City, each offering unique experiences.
Some standout attractions include the Dragon Coaster, a thrilling roller coaster, and Submarine Adventure, an underwater voyage.
For families with young children, attractions like the Duplo Playtown and the Fairy Tale Brook ride offer gentle, kid-friendly experiences.
However, if you're seeking adrenaline-pumping thrills, Legoland Tokyo may not be the best choice compared to other theme parks in the region.
Let's delve deeper into the attractions at Legoland Tokyo:
Roller Coasters:
The Dragon Coaster: This is one of the park's most exhilarating rides, taking you on a – thrilling journey through a Lego-themed dragon's lair. It's suitable for older kids and adults who crave excitement.
Family-Friendly Rides:
Fairy Tale Brook: This gentle boat ride through a magical fairy tale forest is perfect for young children and families.
Lost Kingdom Adventure: An interactive dark ride where you use laser blasters to shoot at targets and collect points. It's a fun and competitive ride for families.
Lego-Themed Attractions:
Miniland: This is one of the highlights of Legoland Tokyo, featuring intricate Lego models of famous landmarks from around Japan and the world. It's a visual feast for Lego enthusiasts and offers excellent photo opportunities.
Lego Factory Tour: Here, you can learn about the Lego manufacturing process in an interactive and educational setting.
Play Areas:
Duplo Playtown: Designed for younger children, this area lets kids build with oversized Duplo bricks and explore colorful play structures.
Lego Ninjago World: Immerse yourself in the world of Lego Ninjago, with attractions like the Ninjago Ride and Training Camp where you can test your ninja skills.
Shows:
Lego NINJAGO Live: A live-action show featuring Lego Ninjago characters and their adventures. It's an engaging experience for both kids and adults.
Pirate Shores Stunt Show: A swashbuckling stunt show featuring Lego pirates. It's a lively and entertaining performance.
Water Rides:
Splash Battle: A water ride where you can shoot water cannons at other riders and spectators, creating a fun and interactive experience, especially on a hot day.
Educational Attractions:
Lego Mindstorms: An interactive area where you can learn about robotics and programming using Lego Mindstorms kits. It's both educational and engaging.
Seasonal Events:
Legoland Tokyo often hosts seasonal events and activities, such as Halloween parades and Christmas celebrations, adding an extra layer of excitement to your visit.
While Legoland Tokyo offers a wide range of attractions suitable for various age groups, it's essential to manage your expectations regarding thrill rides.
Compared to some other theme parks, the emphasis here is more on Lego-themed experiences and family-friendly attractions.
If you're a thrill-seeker, you might find the selection of roller coasters and high-adrenaline rides somewhat limited.
In conclusion, the attractions at Legoland Tokyo are diverse, colorful, and tailored to cater to Lego enthusiasts and families with children. To maximize your visit's enjoyment, plan your day around the attractions that align with your interests and the age group of your party.
Lego-Themed Experiences You Cannot Miss Out On
One of the main draws of Legoland Tokyo is the opportunity to immerse yourself in the world of Lego.
You can participate in various building activities, such as the Master Builder Academy and the Brick Party, where you can create your Lego masterpiece.
These activities can be particularly enjoyable for Lego enthusiasts and those traveling with children who love to build.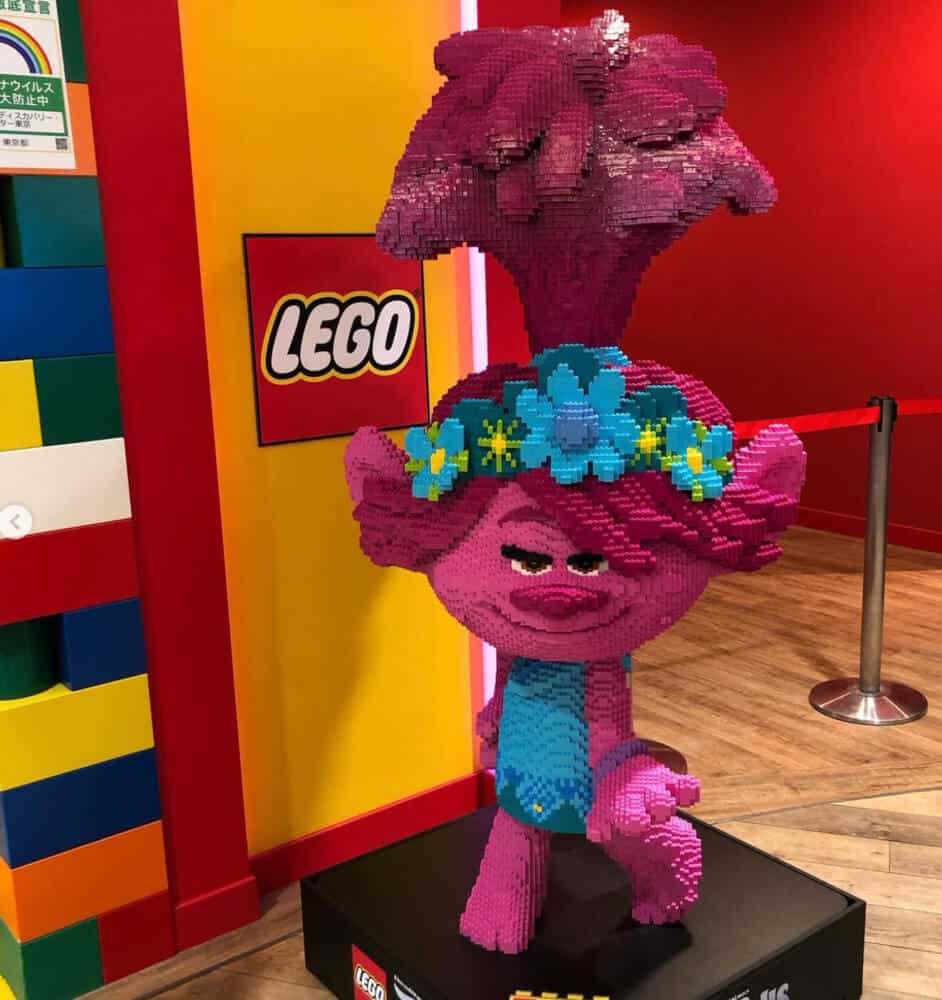 Master Builder Academy:
The Master Builder Academy is a hands-on workshop where visitors, both young and old, can tap into their creativity and learn from skilled Lego builders.
You'll have the chance to attend building sessions and receive guidance on creating unique Lego creations.
Brick Party:
Brick Party is another interactive experience where you can unleash your imagination with Lego bricks. Participants are provided with an array of Lego bricks and a theme, allowing them to build to their heart's content. It's an excellent opportunity for children and adults alike to express their creativity and construct their Lego designs.
Lego Models and Displays:
Throughout the park, you'll find various Lego models and displays that showcase the versatility and artistry of Lego construction.
These displays often feature intricate and impressive recreations of famous landmarks, fictional scenes, and beloved characters, providing inspiration for your own Lego-building adventures.
Lego Sculptures:
Keep an eye out for life-sized Lego sculptures of popular characters and animals scattered around the park.
These sculptures are made entirely of Lego bricks and serve as both photo opportunities and awe-inspiring examples of what can be achieved with Lego.
Lego Mosaic Building:
Some areas may offer mosaic-building activities, where you can contribute to the creation of a large-scale Lego mosaic.
Each participant typically receives a small Lego square to place on a larger grid, ultimately forming a beautiful mosaic image when completed.
Meet Lego Characters:
Throughout the day, various Lego characters make appearances in the park, providing opportunities for meet-and-greets and photo sessions.
Meeting your favorite Lego characters, like Lego Ninjago heroes or Lego Friends, can be a delightful experience for children and fans of the Lego brand.
Lego Retail Stores:
Legoland Tokyo features well-stocked retail stores where you can purchase Lego sets, minifigures, and other merchandise. These stores often have exclusive sets and rare minifigures that can be enticing for collectors and enthusiasts.
Lego Art Gallery:
Some Legoland locations have dedicated Lego art galleries showcasing stunning Lego creations from both professional builders and fans.
These galleries are typically filled with intricate and imaginative sculptures, providing visitors with a deeper appreciation for the artistry of Lego construction.
These Lego-themed experiences are a significant part of what makes Legoland Tokyo unique. They not only offer entertainment but also encourage creativity and imagination.
Visitors can gain insights into the world of Lego building, whether they are casual fans or dedicated enthusiasts.
These experiences provide an opportunity to connect with the Lego brand on a more personal and interactive level, making Legoland Tokyo a must-visit destination for Lego lovers of all ages. 
Entertainment and Shows
The park offers several live shows and entertainment options throughout the day. These shows often feature popular Lego characters, and they can be enjoyable for families.
The quality of these shows can vary, so it's a good idea to check the schedule in advance if you have specific shows you'd like to see.
This live-action show is a must-see for fans of Lego Ninjago. It brings the martial arts and adventures of the ninja heroes to life with impressive choreography, special effects, and interaction with the audience. The show provides an engaging and immersive experience for both children and adults.
Pirate Shores Stunt Show:
Pirate Shores Stunt Show is a lively and entertaining performance featuring Lego pirates. Expect acrobatics, swashbuckling action, and comedic moments as the pirate crew embarks on adventures. This show is family-friendly and offers a fun break from the rides and attractions.
Character Meet-and-Greets:
Throughout the day, you may encounter various Lego characters wandering the park. These characters are available for meet-and-greets and photo opportunities, allowing you to interact with popular Lego figures like Lego Ninjago characters, Lego Friends, or Lego City heroes.
Seasonal and Holiday Events:
Legoland Tokyo often hosts special events and shows during holidays and seasons like Halloween and Christmas. These events can include parades, themed entertainment, and unique shows that add an extra layer of excitement and festive cheer to your visit.
Some Legoland locations have 4D movie theaters that screen Lego-themed films. These movies offer an immersive viewing experience with effects like wind, water, and motion seats, making you feel like you're part of the action.
Live Entertainment in Themed Areas:
Each themed area within Legoland Tokyo may feature its own unique live entertainment, such as street performances, music, or interactive shows. These activities help create a lively and engaging atmosphere throughout the park.
Daily Shows and Demonstrations:
Check the park's schedule for daily shows and demonstrations, which can vary but often include Lego-building demonstrations or interactive performances. These smaller-scale shows provide additional entertainment options as you explore the park.
It's important to note that the quality and availability of shows and entertainment can vary depending on the day and season.
Some shows may only run at specific times, so it's a good idea to check the park's schedule upon arrival to plan your day accordingly.
The entertainment and shows at Legoland Tokyo are designed to complement the overall experience by adding an extra layer of fun, excitement, and immersion.
They cater to a wide range of age groups, making them suitable for families with children as well as adult Lego enthusiasts.
These shows and performances contribute to the park's vibrant and engaging atmosphere, ensuring that your visit is not only filled with rides and attractions but also memorable entertainment experiences.
Dining and Shopping
Legoland Tokyo offers a variety of dining options, ranging from quick-service to sit-down restaurants. The food quality is generally decent, but prices can be on the higher side, as is typical in theme parks.
Additionally, you'll find numerous gift shops selling Lego sets and merchandise. While these can be tempting, be prepared for premium prices compared to buying Lego products elsewhere.
Crowds and Waiting Times
The popularity of Legoland Tokyo means that it can get crowded, especially during weekends and holidays.
Long lines for popular attractions are common, which can lead to significant waiting times. To make the most of your visit, consider purchasing express passes or arriving early to beat the crowds.
What are the ticket prices at Legoland Tokyo?
The ticket prices at Legoland Tokyo vary depending on the date and time of your visit, as well as your age. Here are the base prices for a single day ticket:
Adult (16 years and over): ¥4,500 (peak), ¥3,300 (off-peak)
Child (3-15 years old): ¥3,300 (peak), ¥2,500 (off-peak)
Senior (65 years and over): ¥3,900 (peak), ¥2,900 (off-peak)
Child (0-2 years old): Free
You can also get a discount if you buy your tickets online in advance. There are also family tickets and annual passes available.
Is 1 day enough for Legoland Japan?
No, 1 day is not enough for Legoland Japan if you want to experience everything the park has to offer. The park has over 40 rides, shows, and attractions, and it can take several hours to experience each one. If you are visiting during peak season, you may also have to wait in long lines for some of the rides.
If you are limited to one day, I recommend focusing on the rides and attractions that are most important to you. You can also try to visit the park during the off-season or on a weekday, when the crowds are smaller.
How long do you need in Legoland Tokyo?
The amount of time you need in Legoland Tokyo depends on your interests, the size of your group, and how thoroughly you want to explore the park.
Here are some general guidelines to help you determine the ideal duration for your visit:
If you have a specific set of attractions and experiences you want to enjoy, and you're visiting with young children or have limited time, one day at Legoland Tokyo can provide a satisfying experience.
With careful planning, you can cover the park's major highlights, enjoy a few shows and rides, and participate in some Lego-themed activities.
To fully immerse yourself in all that Legoland Tokyo has to offer and to experience everything without feeling rushed, consider a two-day or longer visit.
This allows you to explore the park at a more relaxed pace, enjoy additional shows, engage in more Lego-building activities, and revisit favorite attractions.
Special Events and Holidays:
If your visit coincides with a special event or holiday celebration at Legoland Tokyo, you may want to extend your stay to fully participate in these unique offerings.
The age of your group can impact the ideal duration of your visit. Families with young children may find that one day is sufficient, while families with older kids or Lego enthusiasts might prefer more time to explore the park's details.
If you purchase express passes, you can save time on waiting in lines for popular rides and attractions. This can allow you to experience more in a shorter amount of time and potentially make a one-day visit more fulfilling.
Before your visit, prioritize the attractions, shows, and experiences that are most important to you and your group. Focus on these must-see items, and plan your itinerary accordingly.
In summary, the ideal duration for your visit to Legoland Tokyo depends on your preferences and priorities.
Whether you choose to spend one day or multiple days at the park, careful planning and prioritization will help you make the most of your time and ensure a memorable experience.
Additionally, checking the park's schedule and considering factors like crowd levels can further inform your decision on how long to stay.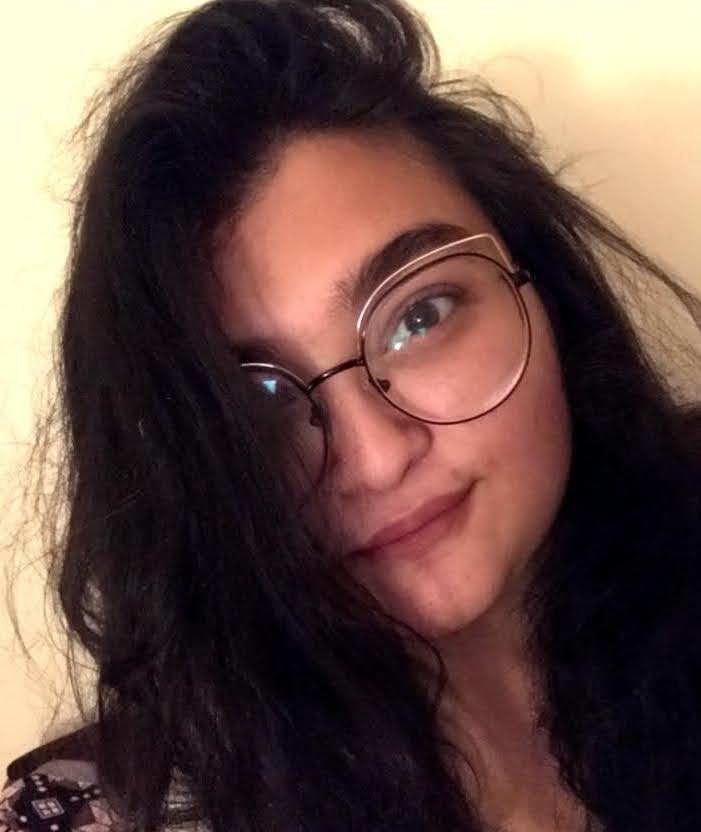 My writing focuses on the various aspects of Japanese lifestyle, from traditional tea ceremonies and flower arrangement to modern fashion trends and pop culture. Through my articles, I aim to share my passion for Japan and provide readers with a glimpse into the rich and diverse world of Japanese culture.
I believe that the key to understanding Japanese lifestyle is to appreciate the balance between tradition and innovation. While Japan has a rich cultural heritage that dates back centuries, it is also a country that is constantly evolving and embracing new ideas and technologies.
Whether you're interested in learning about the latest fashion trends in Tokyo, or want to explore the ancient art of calligraphy, my writing will take you on a journey through the many facets of Japanese lifestyle. So join me as we explore the beauty and complexity of this fascinating culture together!