Here's a list of International supermarkets in Tokyo so you can always get the right ingredients no matter which cuisine you decide to experiment with!
If you have lived in Tokyo long enough, I am sure you must have loved the delicious Japanese food that is found all around Tokyo. However, it is only natural for you to crave the taste of your home country every now and then.
It is also quite possible that you want to try something completely new. So, whether you are a tourist who wants to get a taste of their favorite snacks from back home or if you are a long-term resident who wants to stock up their pantry with some of the best-imported items, you will be surprised to know the big list of international supermarkets in Tokyo.
Here is a list of some of the most popular international supermarkets that I have frequented quite often in Tokyo whenever I wanted to try out something different from the typical Japanese food.
List of International Supermarkets in Tokyo
Costco
One of the international supermarkets that I frequent quite often is Costco, which is a membership warehouse club. The selection of groceries, among other offerings, is quite huge over here.
Another thing I really like about Costco is that it allows you to purchase certain items online. For English speakers, Costco is familiar as one of the largest retailers in the USA. Costco is open every day of the week and it offers free parking to shoppers.
The staff speaks English on hand at all times, which is perfect for English speakers. The membership of both individual and household cost 4404 Yen excluding taxes. This allows you access to any Costco store worldwide. \
The number of Costco stores in Tokyo is quite large and you will be able to find one quite easily.
National Azabu
National Azabu is yet another international supermarket that is located in the Azabu neighborhood of Tokyo. This place contains a huge variety of international food that also includes alcohol, snacks, sweets, and more.
Apart from these items, National Azabu also has a different section where you can make your own nut butter on the spot. This is a very big highlight of the place. Azabu also places a very big importance on organic foods.
If you are looking for organic products, there is no better place than the National Azabu in all of Tokyo. Many products here are a little expensive, but this is also quite reasonable especially when you consider the long-distance that many of these products have to travel to land in the store.
Yet another highlight is that they also run a delivery service within the Tokyo area. So, without leaving your home or hotel, you can easily have them deliver fresh grocery products to your doorstep.
| | |
| --- | --- |
| Opening Hours | 9:00 AM – 8:00 PM |
| Closing Days | Beginning of the year |
| Address | 4-5-2, Minami Azabu, Minato-ku, Tokyo |
| Access | 3-minute walk from Hiroo Station |
| Website | http://www.national-azabu.com/ |
Nissin World Delicatessen
If you want to pick up International foods as well as wine and spirits when you are in Tokyo, there is no better shop than the Nissin World Delicatessen that is located in the fancy Azabujuban area.
This complex is spread across three floors and features a parking area and a flower shop on the first floor, wine and liquor on the second floor, and a very big collection of international foods and fresh produce on the third floor.
You get products imported from all over the world over here. One thing that this complex is quite famous for is its very huge collection of wine that is imported especially from California.
You can also find sweets and snacks that have come from America, Europe, South America, and other places. So, when you visit this complex, you are most likely to find some of your favorite treats from abroad or from back home.
One of the major highlights of this market is the meat section that includes a very big selection of meat from all over the world. You can also find crocodile meat all the way from Australia over here. The super market is also known for its selection of Halal meat products, which can be difficult to find in other parts of Tokyo.
| | |
| --- | --- |
| Opening Hours | 9:00 AM – 9:00 PM |
| Closing Days | None |
| Address | 2-32-13, Higashi Azabu, Minato-ku, Tokyo |
| Access | 5-minute walk from Azabujuban Station |
| Website | https://www.nissin-world-delicatessen.jp/ |
| Facilities | Free parking on the first floor |
Seijo Ishii
This is actually a chain of supermarkets that you can find in most train stations, malls, and other facilities throughout the Tokyo area. Most Seijo Ishii locations are in smaller areas but despite that, you will find that this super market is almost always filled with delicious goods from all around the planet.
You can get cheeses from Italy, chocolates from Germany, salty snacks from the United States, and many other such delectable delicacies.
You'll also find a range of exclusive products over here such as strawberry butter. This became so popular that it was limited to only one jar per customer because it almost always used to get sold out. The supermarket also has a range of bakery items such as bread and pastries.
Kaldi Coffee Farm
I am such a huge coffee addict, and so Kaldi Coffee Farm instantly became my favorite go-to destination for a dozen varieties of coffee beans. You can ground these coffee beans in the store.
You can also get free ground and instant coffee over here along with a host of coffee-related items such as grinders, filters, kettles, and mugs. While you shop, they will also provide you with a complimentary cup of coffee, which may be either hot or cold depending on the season.
You can also get a wide variety of internationally sourced and original brand products at Kaldi Coffee Farm. These products include fine meats, cheeses, instant noodles, chocolate, canned goods, and teas.
| | |
| --- | --- |
| Opening Hours | Weekdays: 8:00 AM – 10:00 PMWeekends: 10:00 AM – 9:00 PM |
| Closing Days | None |
| Address | B1F, JR Shimbashi Station, 2-17-14, Shimbashi, Minato-ku, Tokyo |
| Access | Inside JR Shimbashi Station |
| Website | https://www.kaldi.co.jp/ |
Natural House
If you want a selection of organic food items and imported health foods, Natural House is definitely the place to go. You will find about 13 locations of Natural House all around Tokyo.
The main and largest branch of the supermarket is in the Aoyama area. The major attraction over here is its fresh produce, but if you are looking for pre packaged and canned foods from around the globe, you can get that as well.
I also love the fresh deli section over here that contains sandwiches and bento lunch boxes. You can also get quite a good collection of dietary supplements and beauty products over here apart from organic produce.
Some of the products available here are quite exclusive and not really easy to find in Japan. You can also find vegetarian and vegan products over here.
| | |
| --- | --- |
| Opening Hours | Weekdays, Saturday: 9:00 AM – 9:00 PMSunday: 9:00 AM – 8:00 PM |
| Closing Days | Beginning and end of the year |
| Address | 3-6-18, Kita Aoyama, Minato-ku, Tokyo |
| Website | https://www.naturalhouse.co.jp/ |
Nasco Halal Food
Finding Halal food in Tokyo or even in Japan can be quite difficult. But if you cannot compromise with your meat, you can always go to Nasco to find Halal meat. The place guarantees that their meat is 100% Halal. Apart from meat, Nasco Halal Food store is also known to have a very huge selection of Indian spices as well as other imported Halal foods.
| | |
| --- | --- |
| Opening Hours | 10:00 AM – 11:00 PM |
| Address | Shinjuku-ku, Hyakunin-cho, 2-9-3-104Shinjuku-ku, Hyakunin-cho, 2-10-8-101 |
| Access | Near Shin-Okubo JR Station |
| Website | http://www.nascohalalfood.com/  |
Kinokuniya
If you love French Bakery, Kinokuniya is definitely the place to be. It is known for its delicious baguettes that are made fresh everyday. There is also a good selection of foreign items that contain different types of cheese and marmite.
| | |
| --- | --- |
| Opening Hours | Monday – Friday: 7:30 AM – 10 PMSaturday: 9:00 AM – 9:00 PMSunday: 9:00 AM – 8:00 PM |
| Closing Days | None |
| Address | Shimorenjaku Mitaka Tokyo |
| Access | 31 meters from Mitaka. |
Nikko Asia Shokuhin
This store is spread across several floors and is known exclusively for its Taiwanese imported products. The selection of produce here is quite large and contains items like wild rice and Chinese chives. There is also a pretty good selection of Taiwanese seasonings. You will also get a section that contains pre-prepared Taiwanese food like pig trotters, dumplings, dim sum, and more.
| | |
| --- | --- |
| Address | 2-4F, 1-37-12 Nishi-Ikebukuro, Toshima-ku, TokyoTokyo |
| Access | Ikebukuro Station (Yamanote, Saikyo, Marunouchi, Yurakucho, Fukutoshin, Seibu Ikebukuro, Tobu-Tojo lines) |
Asia Super Store
Do you love Thai food and want to cook it yourself at home? If so, the Asia Super Store is definitely the place to go for all your Thai ingredients and products. You will find everything that is required for you to cook your favorite Thai delicacies at home. The sausage and spices available here are almost impossible to find anywhere else in Tokyo. The store also has other Thai products like soap and toothpaste that you can check out.
| | |
| --- | --- |
| Opening Hours | 9:30 AM – 11:30 PM |
| Closing Days | None |
| Address | Chaleur-Shinjuku Bldg. 2F1-8-2 Okubo Shinjuku-kuTokyo |
| Access | Shin-Okubo Station (Yamanote line), Higashi-Shinjuku Station (Oedo line) |
| Website | https://asia-superstore.com/en/  |
Ambika
I love Indian food and I love trying out the various delicious recipes at home. But for that, it is very important to get Indian staples like fresh herbs and spices. For all of these products, Ambika is the place to go to. You can get seasonal Indian vegetables, herbs, and spices over here. The store is also vegetarian friendly and contains a large selection of beans and lentils at really cheap prices.
| | |
| --- | --- |
| Opening Hours | Weekdays: 10:00 AM – 5:00 PMSaturday: 10:00 AM – 1:00 PM |
| Closing Days | Sundays, National Holidays |
| Address | 3-19-2 Kuramae, Taito, Tokyo |
| Website | https://www.ambikajapan.com/  |
The best International supermarkets for you!
Japanese food is absolutely delicious and you must definitely try the different food items available in Japan. However, it is very normal to crave your favorite snacks and food from back home. It is also okay if you want to try out something apart from Japanese food.
I hope that these International supermarkets in Tokyo that I put together in this guide will definitely help you experience different food items. You must try out these International Supermarkets to get some of the most exclusive options that you will not find anywhere else.
Also Read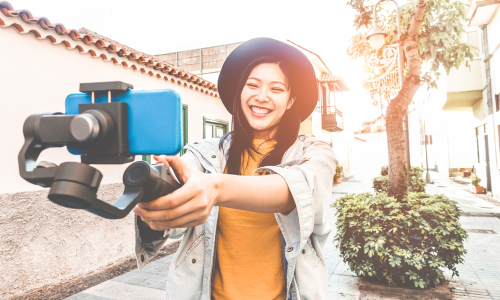 Hiya! I'm the main author of Japan Truly. I love everything Japan and love testing out Japanese products, be it skincare and makeup or gadgets! You'll find reviews of some of the best selling Japanese products (tried and tested) right here!