Wondering what are the best places to rent car in Asahikawa Japan? Read further to find out the best car rentals available in Asahikawa.
Asahikawa is one of the most populous cities as well as the second largest city in the Hokkaido Prefecture in Japan.
Asahikawa is immersed in countless tourist attractions that simply cannot be visited in a day or two. And if you're traveling to Asahikawa with your family then you most probably are in need of a rental car.
Fret not because Asahikawa is crammed with car rental agencies where you can get the best deals on rental vehicles. I've curated a list of some of the best car rental services in Asahikawa, Japan. Check them out below!
What Are The Best Places To Rent Car In Asahikawa Japan?
Nippon Rent-a-car
Nippon Rent a car is one of the most renowned car rental agencies in Japan that has over 80 agencies and 3 of which are based in Asahikawa.
Whenever I visit Japan, Nippon rent a car is one of my go-to car rental agencies because they provide a plethora of vehicles that suit my budget.
This car rental agency offers a wide variety of automobiles like compact cars, hybrid cars, premium cars, SUVs, vans, minivans, trucks, buses, etc.
Of the automobiles that Nippon Rent a car renders, most of them are from vehicle brands like Toyota, Honda, Daihatsu, Suzuki, Nissan, and Mazda.
Since I traveled to Asahikawa, Japan with my family which comprised only 3 people including me, I generally pick up a compact vehicle which is preferably the Suzuki Wagon R.
These light vehicles are well maintained with good fuel efficiency, and they're the ideal transport for roaming around Asahikawa City.
All vehicles at Nippon Rent a car are thoroughly cleaned before the next customer picks up the car and every car has a built-in GPS that guides passengers on their journey.
If you're flying to Asahikawa then there's a Nippon Rent-a-car branch in the vicinity of the airport where you can pick up your car if you've reserved it online.
Nippon rent a car has made online reservations effortless for tourists with English websites where you're only required to choose a preferred car and enter the pick-up and drop-off location of the car.
Since you'll be picking up the car in Asahikawa, there are 3 Nippon Rent-a-car outlets thus you'll have to select one among them.
Check out more about Nippon Rent a car in Asahikawa on their website.
ORIX Rent a Car Asahikawa Ekimae
ORIX rent a car is the most preferred car rental for the locals at Asahikawa who usually recommend this car rental service to tourists.
After the suggestion made by my Japanese friend, I proceeded to check out their outlet before reserving a car online.
The staff at Orix rent a car in Asahikawa were one of the most amicable and warm people I've met who spoke fluent English.
The Orix Rent a car website is also hands down the most customer-friendly rental website I've come across that simply demonstrates which classes of automobiles are ideal according to the number of passengers.
The website also uncomplicates the price ranges for each sort of vehicle so customers can ponder upon and pick what's most reasonable for them.
What makes Orix Rent a car stand out from most rental agencies in Asahikawa is that it provides imported automobiles like Volkswagen, Mercedes Benz, and BMW.
Those who are interested in renting a luxury car are in for a treat at Orix rent a car. Apart from luxury cars, Orix also makes available compact vehicles, standard vehicles, SUVs, vans, coaches, etc.
Orix rent a car in Asahikawa also offers great deals for online reservations and the basic charge for a vehicle per day only costs a little more than 6000 yen.
Almost every car at Orix rent a car looks new and in pristine condition as I was unable to find even a minor defect.
Just simply reserve a car on the Orix rent-a-car website by choosing the departure and return store in Asahikawa and selecting your preferred car.
You can even choose to rent a car that allows smoking and other conditions which can be selected on the Orix rent-a-car website.
Toyota Rent a Car
Toyota cars are mandatory in Japan hence why there's a Toyota-based car rental agency known as Toyota Rent a car which has over 1200 outlets throughout Japan.
Toyota rent a car is one of the most reliable car rentals in Japan that offers a mammoth collection of vehicles all of which are from the Toyota label that are priced reasonably.
The class of automobiles available at Toyota rent a car are compact cars, specialty cars, minivans, SUVs, vans, premium cars, buses, trucks, and even welfare vehicles for people with special needs. You can select any vehicle according to your requirements at Toyota rent a car.
One of the striking aspects of Toyota rent a car is that it has placed its outlets in the most significant areas in Japan like airports and bus stations. This has helped several tourists instantly get hold of a rental without wasting time.
The Toyota rent-a-car website comes in handy when selecting your desired Toyota car model as well as which departure and return store you can select when in Asahikawa.
However, the setback of the Toyota rent-a-car website is that it's not user-friendly for tourists as it's partially translated into English.
Hence, the departure and return store names are only available in Japanese. This makes it an inconvenience to reserve your preferred Toyota car on the Toyota rent a car website.
Due to this mishap, I ultimately had to visit the Toyota rent-a-car outlet close to the Asahikawa station to get assistance from the staff.
The staff service at Toyota rent a car was however exceptional as they guided me through the website.
They even displayed the selection of rental cars available at the store and enlightened me with the specifications of the vehicles. I must say all their vehicles are well organized and in the best condition.
Check out the Asahikawa Toyota rent-a-car website for more details.
World Net Rent A Car
World Net rent a car is one of the latest upcoming car rental services in Japan that already has over 3 outlets open in the nation.
The outlet in Asahikawa, Hokkaido seems to be the most established one so far and this outlet provides a sizeable fleet of rental cars.
If you're looking for the most budget-friendly car rental agency in Asahikawa then World Net Rent a car is ideal for you.
Since World rent a car is a newcomer in the industry, the basic fee for cars per day is upward of 4500 yen. The categories of cars provided by World Net Rent a car are light vehicles, compact cars, and 7-passenger cars which include SUVs, minivans, and vans and most of these vehicles are smoke-free.
The class of cars available at World Net Rent a car is less compared to most car rentals in Asahikawa. However, this shouldn't be an inconvenience as long as you're looking for budget-friendly cars.
In addition, bookings and reservations are made convenient by the World Net Rent a car website which allows customers to select the departure area, return area, date and time as well as the class of vehicle one prefers.
I had a nonchalant experience when reserving a Wagon R car on the World Net Rent a car website and the staff at the Asahikawa outlet ran me through the entire process which includes setting the GPS, purchasing insurance for the car, and when and where I can return the car without a hassle.
Check out the World Rent a car Asahikawa website for reservations and support.
Nissan Rent-A-Car Asahikawa
Nissan Rent a car is also a newbie to the car rental industry in Japan and it has a miniature outlet in the Asahikawa Station.
Nissan rent-a-car is the epitome of 'don't judge a book by its cover' because this mini outlet possesses a massive fleet of vehicles that are often overlooked due to being unestablished.
Only when checking out the Nissan rent-a-car website I discovered the class of automobiles available here.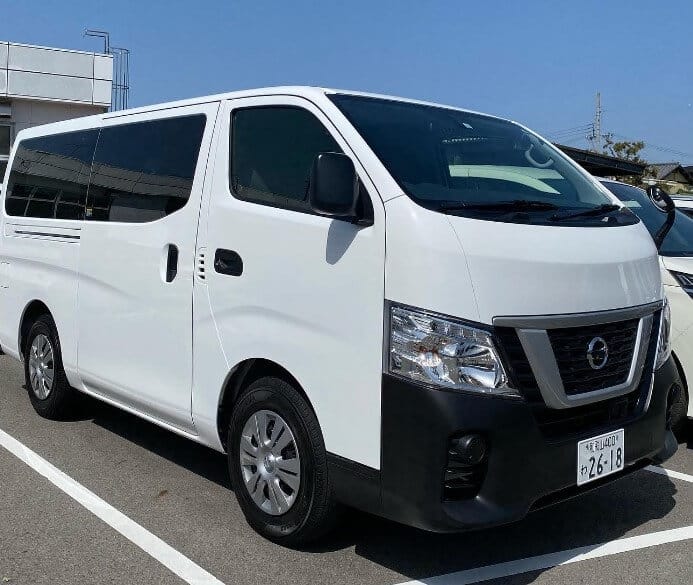 The categories of cars obtainable at Nissan rent car in Asahikawa are compact cars, passenger cars, minivans, SUVs, luxury cars, specialty cars, hybrid vehicles, vans, etc. In addition, all vehicles for rental at Nissan rent a car outlet are exclusively Nissan brand.
The basic fees for vehicles offered at Nissan rent a car are quite affordable starting from above 8000 yen per day for compact vehicles.
You can rent a car of your choice through the Nissan rent-a-car website by selecting the dates, departure, and return stores as well as the vehicle class according to your preference.
And while you're at the selected Asahikawa store, the staff will instruct you on the terms and conditions as well as the procedure for the car rental and what you're required to do in order to have a safe driving experience.
The staff are however not very experienced in offering assistance to customers hence you might have a bit of a hard time there.
Check out the Nissan rent-a-car website to know more.