Looking for pachinko machines? Read on to find out where to buy pachinko machines
I never thought I could ever be addicted to a game. While it is true that I did spend a lot of my school days playing Minesweeper and Chess on my computer, that really was the only limit to my game-playing skills.
Another game that had me glued to my computer screen was pinball – a very fascinating and colorful game that made the hours go by in seconds.
It was much later in life, when I traveled to Japan, that I realized I could relive my childhood with the Japanese version of Pinball. Yes, you heard me correct. Japan has its own pinball-like version called Pachinko, which you can go and play in the amazing game parlors. Does this sound intriguing? It definitely did to me.
I used to haunt these parlors every day and spend hours in front of the machine. If you want to try your hands on this game too, continue reading on to find where to buy pachinko machines.
Where to buy Pachinko Machines
I am pretty sure you are quite fascinated by this Japanese version of pinball. While it would be pretty awesome to keep traveling to Japan to play pachinko, it is not always the most feasible option.
So, I found an alternative to traveling to Japan. You can buy yourself a pachinko machine and enjoy the game at home, with all your loved ones. Are you also looking for a pachinko machine? You can check out the following places to get your hands on it.
Modern Pachinko
Modern Pachinko is an online marketplace that helps you get premium quality Pachinko machines. You can easily order your favorite Pachinko machines and accessories and they will be delivered right to your doorstep. The website has one of the largest selections of high quality Pachinko machines.
Amazon
We are all aware of Amazon. This e-commerce giant is known to provide numerous options for all of those who are looking to bring home their own Pachinko machines. You can choose from the various options that are available and choose the one that best suits you.
Pachinko Planet
Pachinko Planet is yet another place that you can check out for all your Pachinko machines. However, these Pachinko machines available on this website are all restores machines that are available for immediate purchase. The price for the machines also includes shipping charges.
Vintage Pachinko
I love vintage machines, and this is the perfect place to bring home your own restored vintage pachinko machine. You can get restored machines on this website without any outside advertisements cluttering your window.
What is Pachinko and How to play it?
Pachinko is an almost Japanese version of Pinball and it has slots for the balls. This game first gained popularity in the 1940s, and ever since then, it has grown massively in the country. Today, you will find over 12,500 pachinko parlors spread all across Japan.
It is quite easy to play this game, even though there is no guarantee that you will be going home laden with huge rewards. To start the game, the players have to first insert cash into the machine. When you do this, you will get small metal balls.
You need to use a lever to launch these balls into the machine. The next thing that happens will reinstate your faith in fate and luck. When you launch the balls, some of them go completely out of bounds whereas some will land right into the bonus areas. This results in a chance to win more balls.
I love the whole vibe of Pachinko parlors in Japan. If you have been to Vegas, or if like me, you have been obsessed with watching videos of Vegas, you will feel the same vibe here.
Pachinko parlors in Japan really make me feel like I have entered a mini version of Las Vegas. Probably, it is because of this reason that Pachinko parlors are known as Mini Las Vegas.
After playing, usually, the player cashes out and gets a prize. You can then trade this for other goods at the counter in a pachinko parlor.
How to use a Pachinko machine?
Here's all that you need to know:
Put money on the left side of the machine. It only accepts cash.
Press the 'Play' button.
To shoot out the metal balls, you need to turn the lever around. You need to hold it continuously so that the balls keep shooting out.
You need to aim the balls for the upper left area of the Pachinko board.
What is the main objective of Pachinko?
The main objective of playing Pachinko is to grab as many balls as you possibly can. The balls in the game may be either physical or digital. You get a lot of rewards by playing this game. Pachinko also has a very important role to play in Japanese culture. It is a legal way of gambling in the nation.
Where To Buy Pachinko Machines: FAQs
Do they still make pachinko machines?
Pachinko machines are still made to this day with improved and modified features.
How much is a Japanese pachinko machine worth?
Most Japanese pachinko machines cost between $20 to $100. However, some rare and improved pachinko machines can cost above $1000.
Is pachinko legal in the US?
Pachinko is illegal in the US in most states however some states have one or two pachinko parlors that only give out prizes instead of cash.
Can you make a living playing pachinko?
It's quite impossible to make a living by playing pachinko because you only win prizes that can be exchanged for a small price.
Why is pachinko legal in Japan?
Pachinko is legal in Japan because it's not considered gambling under Japanese laws since pachinko machines don't directly offer cash prizes for the players.
Your very own game parlor!
It is not always possible for you to travel to Japan each time you want to play Pachinko. So, the next best alternative you have is to get your very own Pachinko machine at home. With your personal machine, you can create your own game parlor at home. So, check out these websites to get your own Pachinko machine today!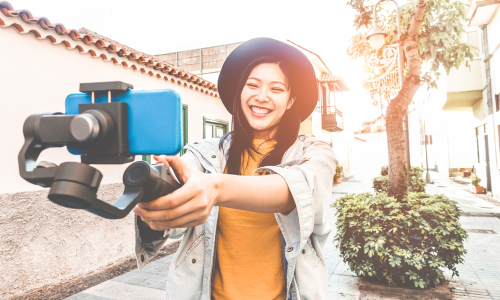 Hiya! I'm the main author of Japan Truly. I love everything Japan and love testing out Japanese products, be it skincare and makeup or gadgets! You'll find reviews of some of the best selling Japanese products (tried and tested) right here!