Looking for the best romance manga for Valentine's Day? Well, you're at the right place. Check out the best romance manga that will make you feel so many emotions at once. Read further to know more.
Are you spending Valentine's Day alone? Or are you just looking for something to get you in the spirit of the holiday? This Valentine's Day, why not just snuggle up with the best romance manga that will give you the Doki-Doki sensation?
 Here are the five best Romance manga that is far superior to any cliche Hallmark classic.
Best Romance Manga
1. Tsubaki Chou Lonely Planet
Tsubaki Chou Lonely Planet tells the tale of Ohno Fumi, a high school girl who was evicted from her home due to her father's borrowings. She is then hired as a housemaid for Akatsuki Kibikino. Akatsuki is a mysterious young historical fiction writer. 
Because of his introverted nature, Fumi is disrespectful to Akatsuki when he first begins working for her. Fumi is a quiet and lonely girl who is level-headed for her age, in contrast to the elderly Akatsuki's mysterious and uptight demeanour. Because of their current lifestyle, she and Akatsuki gradually fall in love.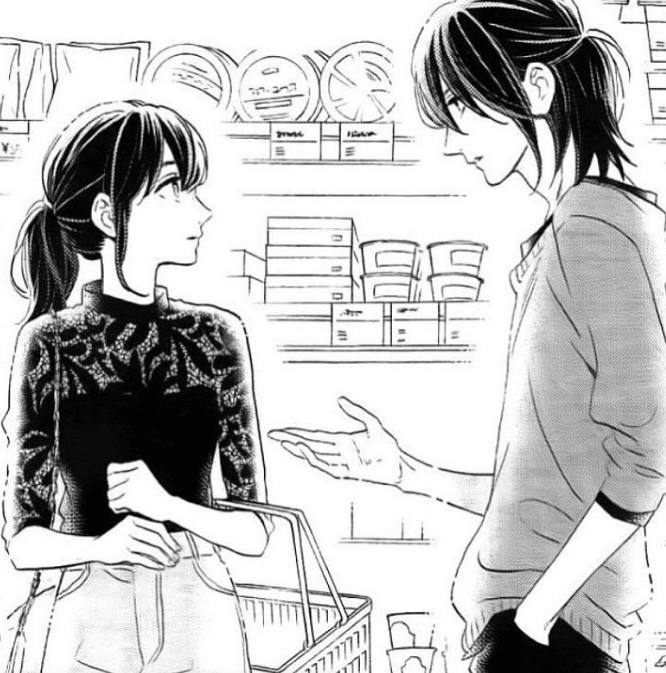 This is a progressively slow romance manga that is very enjoyable and will put you in positive spirits. It began in 2015 and ended in August 2019 with fourteen editions.
Mika Yamanori, the manga's creator, has also written other well-known shoujo/romance mangas like the Daytime Shooting Star. It's one of the best romance manga on the list.
Although no major publishing company has chosen to publish this manga in the United States, you can find free transcriptions available on the internet. There has also been no discussion of an anime adaptation as of yet, but let's hope a studio will pick it up one day.
2. Dengeki Daisy
Dengeki Daisy is one of the best romance manga that you'd like to binge-read in just one sitting because it's addictive.
Kurebayashi Teru had lost her elder brother before he died. He left Teru a mobile phone with the number "Daisy." Teru's brother assured him that Daisy would look after her while he was away. 
Teru has been sending messages to this Daisy woman back and forth through years, establishing trust with them despite them not really meeting in person. Teru meets a new crude maintenance lady named Kurosaki one day at school, who turns her into a servant after she unintentionally breaks a window.
Teru then confesses to Daisy about her conflicting emotions, but there is more to Kurosaki than meets the eye.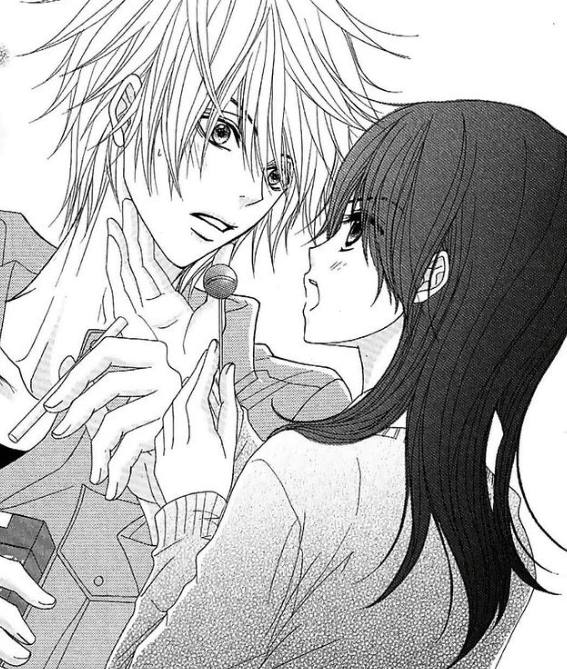 This romance manga, in my opinion, is an action-packed wild ride of emotions and frequency of extreme events. This romance will have you cracking up, sobbing uncontrollably, and on the edge of your seat.
It contains a lot of humour, action, and fluffy feel-good romantic moments. There are sixteen volumes in this manga. This series is owned by Viz Media, which sells volumes on its website.
3. Namaikizakari
Yuki Machida is in her second year as the head coach of her high school's basketball team. On the other hand, Yuki became a supervisor because she adored the team's captain, and not because she enjoyed the sport. When the captain reveals that he has a girlfriend, Yuki is heartbroken. 
Naruse Shou, a first-year member of the team, consoles Yuki during her pain and grief, and he is the last person she believes to assist her.
Shou has been troubling Yuki since he first joined, and when he comes to know Yuki has a crush on their captain, he comforts her and gradually draws his route into her heart. How will this annoying first-year student manage to impress Yuki?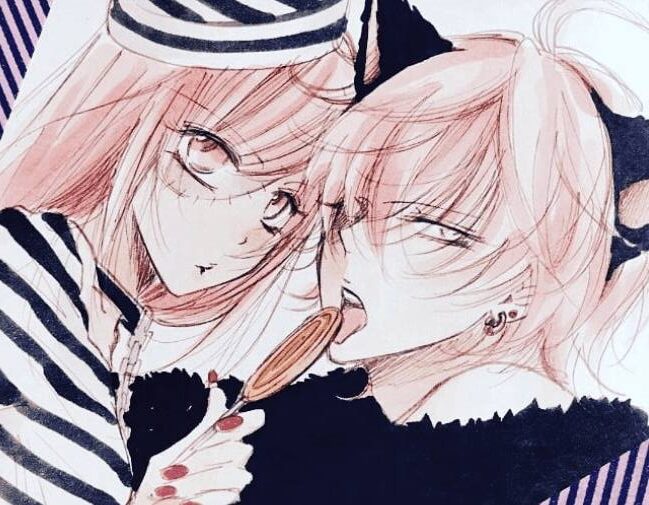 The fantastic thing about this romance manga is that it is also a sports manga! There are many exhilarating tournaments between opponents, but there is also the drama of high school romance. As the silent and moody first-year bugs his way into Yuki's feelings, the love story is adorable and interesting to watch.
Shou appears to be a douche bag at first, but he is heartfelt and profoundly cares about his manager. He is also frequently insecure and jealous, which adds fuel to his basketball matches. This ongoing manga has yet to be picked up by an American publisher.
There is no anime, but there is a live-action Japanese short film made to promote the release of the 12th edition.
4. Takane To Hana
Hana's elder sister refused to join a marriage consultation. Hana is compelled to go because her father made a promise to his boss that his eldest daughter would meet his son.
So she meets Takane Saibara, the son of the company's CEO, who is 26 years old. He insults Hana for being flat-chested and monotonous during the Omai (wedding meeting), to which she talks back by flinging off her wig at him and blasting out. 
Her actions piqued his interest rather than infuriated him, and he decided she was worth exploring for serious relationship.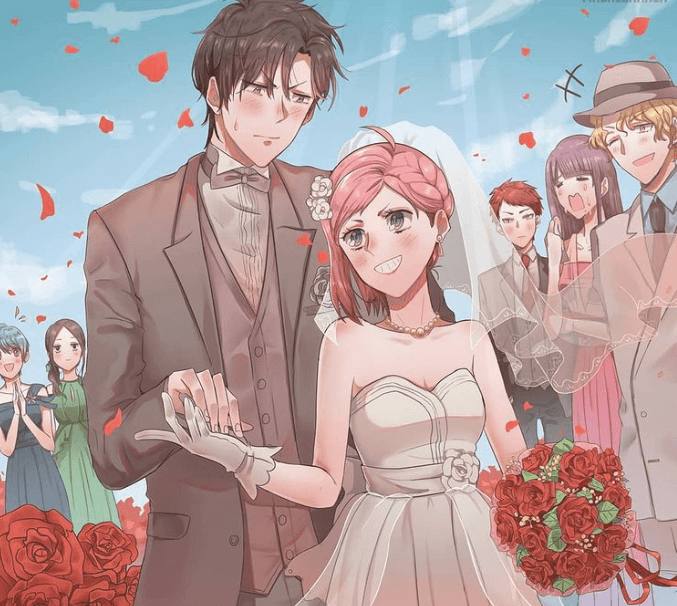 This manga's romance is more humorous than anything else. Hana and Takane have several great snide remarks that you can't resist but appreciate their love-hate relationship. The story is still unfolding, but it's a good laugh with intriguing character dynamics. 
This romantic comedy manga series is currently owned and produced by Viz Media. It even has its own live-action Japanese drama that premiered briefly a year back in Japan. It's the best romance manga to read!
5. Black Bird
Beyond our universe, there are secret things; young Misao Harada is able to see within these mystical facets, but all she wants is a simple life.
She will never be able to enjoy a normal high school life because she is the maid of honor of a demon prophecy, also recognized as the Senka maiden. Every demon in the magical world is trying to fight for her hand in marriage, and her blood holds the power.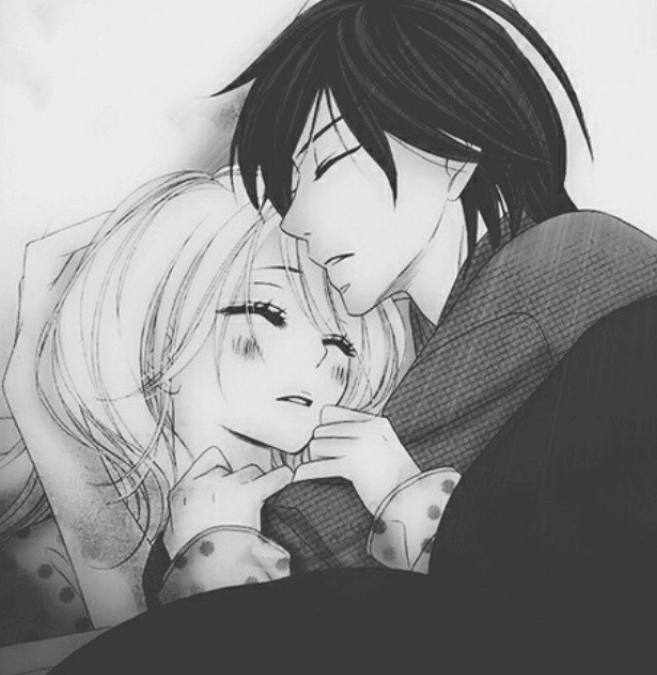 After school one day, Misao is threatened by a demon. Kyou, the Tengu clan leader, then comes to her aid with an ulterior agenda. Kyou proposes to Misao, trying to claim that if he marries her, he will be sufficient to shield her. Can Kyou come to give a damn for Misao, or is he just marrying her for the sake of the clan's economic success?
This story's romance is much more advanced than a quintessential romance manga and is categorized as a "josei" manga. This basically means that the themes and sexual elements are more level-headed. Please read at your own risk! This is a complete set of eighteen editions. 
The story's supernatural element is what draws the reader's attention and does an excellent job of world-building. A large part of Kyou and Misao's relationship is authentic because the pacing allows the two to develop. This story was also published by Viz Media and is available to buy on their website. It's the best romance manga for mature readers.
Who Needs Chocolates When You Have Romance Manga?
There is no real pity in spending your Valentine's Day afternoon snuggled up in bed with some dessert and a good romance manga.
All of these stories are exceptional and have some fascinating relationship developments that should put anyone in an affectionate mood. Hope you enjoyed the brief reviews of the best romance manga for Valentine's Day!
Also Read: