Are you a binge reader who can't wait for the next manga volume to be published? Well, then it's time to pick up the best completed manga series that can quench your thirst for binge reading.
Manga never gets boring, even when your favorite manga series has countless volumes released every month or year. But if you're a binge reader or a newbie to the manga fandom, you wouldn't like to wait very long to read the next volume.
Besides, it takes quite a while for manga to be translated into the English language and then published to the market. I can totally relate with those who hate to be patient when it comes to reading the next volume of your favorite manga.
That's why we've brought you the best completed manga series you'd like to binge read. Check them out below!
Best Completed Manga: Quick Summary
Top Completed Manga
Zatch Bell! (2001 – 2007)
"Zatch Bell!" (2001 – 2007) is an action-adventure story beloved by many anime viewers. It focuses on protagonist Kiyomaro Takamine, who is at the top of his middle school class.
One day, he meets the mysterious Gash Bell who has a mysterious red book, which Kiyomaro soon finds out is an enchanted book that Gash is desperately trying to decipher.
This book turns Kiyomaro's life upside down as he and Gash team up to discover its secrets.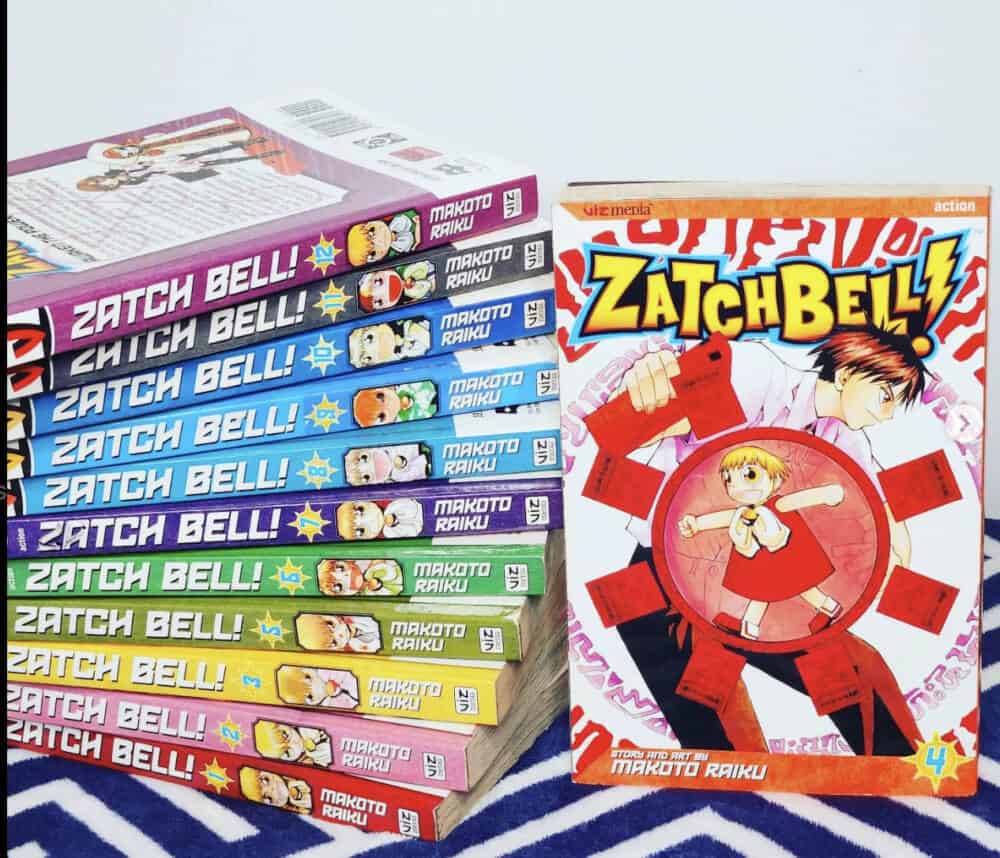 On their journey, Kiyomaro discovers Gash's past- he is a demon child and has the incredible power to shoot lightning out of his mouth. 
With his newfound friend, Kiyomaro experiences the power of true friendship – something that he had lacked throughout his childhood.
Together, they continue to battle against all sorts of fascinating creatures and learn important lessons about each other.
Throughout this thrilling journey, Kiyomaro and Gash's bond grows ever stronger as more mysteries are unearthed, and enemies encountered. "Zatch Bell" has won the hearts of many viewers because of its likable characters, exciting plot, and trustworthy themes.
The manga series managed to live up to its reputation as one of the best completed manga, leaving a satisfying conclusion to the story.
Whether you are a novice to the anime world or a long-time lover of this classic manga, there is something special about the story of Kiyomaro Takamine and Gash Bell that will surely stay with you long after the credits roll.
"Zatch Bell!" is an adventure that follows the classic underdog message of friendship and determination, as well as an interesting tale of two unlikely bonded companions. Although it may be over, it surely stands as one of the best completed manga of all time.
Demon Slayer: Kimetsu no Yaiba (2016 – 2020)
The Demon Slayer Kimetsu no Yaiba is a dark fantasy manga series that was released in 2016. It's one of the popular manga series with a huge fan base and it was completed in 2020.
The storyline of Demon Slayer focuses on the protagonist Tanjiro Kamado. When Tanjiro gets home after work, he finds his mother and sister brutally attacked by demons.
To his luck, his sister Nezuko was still alive but she almost turned into a demon.
With revenge overtaking him, Tanjiro takes Nezuko with him in order to find a cure for her vicious condition and also to train himself to annihilate the demons.
He comes across the Demon Slayer Corps where people train intensely to fight the demons and becomes a Demon Slayer.
Demon Slayer is personally one of my favorite manga series of all time. It has 23 volumes that you can binge read in no time and it only took me a month to complete as I read several chapters in one day.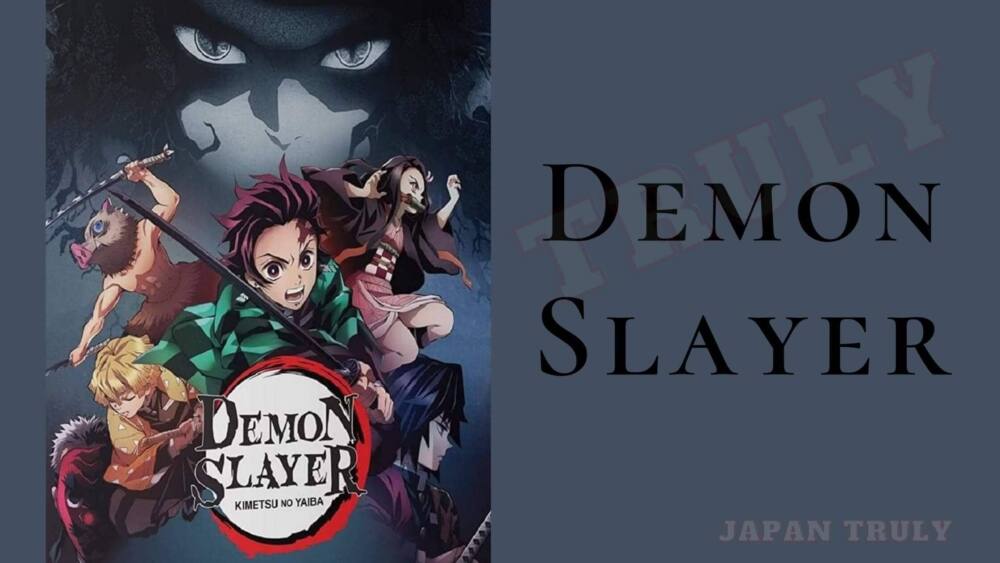 Related: What are manga chapters
Naruto (1999 – 2014)
We can never forget Naruto when talking about the best completed manga series. The Naruto manga ran for 15 years and it came to an emotional ending in 2014.
The Naruto manga series focuses on the life story of Naruto and the manga was divided into two sections. The first focuses on the childhood of Naruto and introduces us to how Naruto's village, Konoha, was attacked by the mystical Nine-Tails and how Naruto's parents died fighting it while trying to protect the village.
Naruto's father, Minato seals the Nine-Tails inside Naruto's infant body which made him the Nine-Tails host.
The second section of the manga is called Naruto: Shippuden and it portrays Naruto's teen and adult lives. Naruto grows up yearning to be a powerful ninja and the leader of his village.
He makes several friends in the Ninja Academy and also countless enemies throughout his journey. You can also read how Naruto uses his unique powers to ward off villains.
The Naruto manga has 72 volumes which is a lot but if you're a bookworm and loved the Naruto anime series then you'll definitely enjoy reading the entire collection.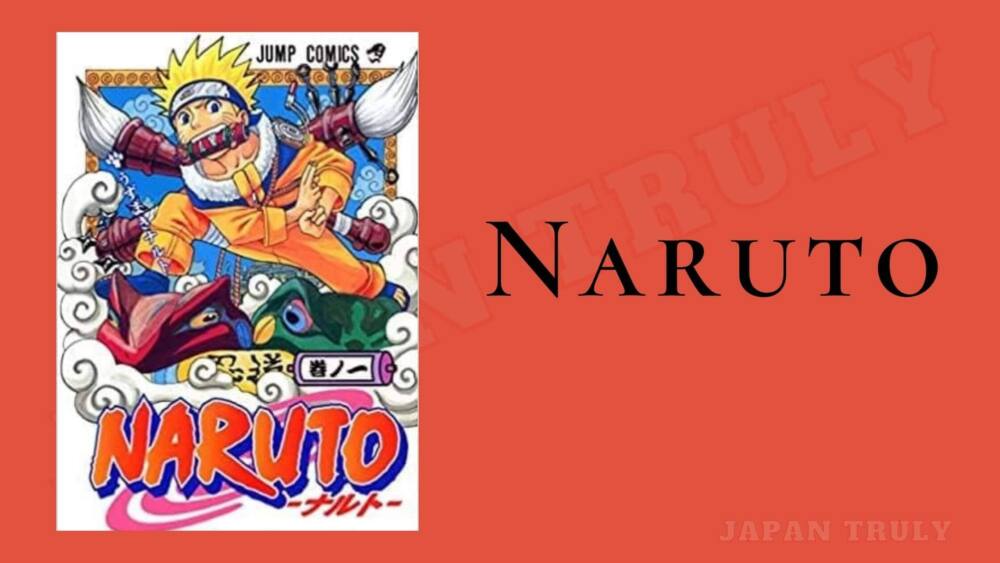 Attack On Titan (2009 – 2021)
It'd be a shame if we didn't mention Attack On Titan under the best completed manga series. Over 100 million manga copies of Attack On Titan were printed in 2019 making it one of the best-selling manga series of all time.
Attack On Titan is a dark fantasy and action-filled manga series that portrays massive humanoid creatures called Titans.
These Titans are uncontrollable, extremely powerful, and indestructible. They also feed on humans and attack them brutally. Hence, the humans reside in a city that's bordered by large walls to protect themselves from the Titans.
The main protagonist of Attack On Titan is a young man named Eren Yeager who lives within the walls. Eren witnessed his mother being eaten by a titan and developed great animosity against the titans. To avenge his mother's death he joined the military to seize the opportunity of killing any titan he finds.
As the manga progresses, we come to realize that there's more to the titans, their origins and the dark secrets of the military unfold as well.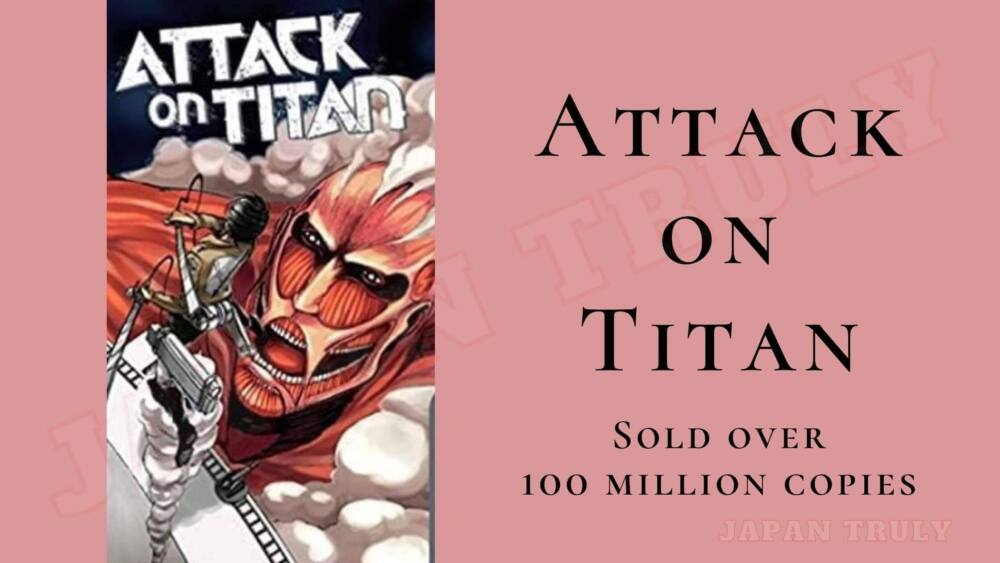 Death Note (2005 – 2007)
We've included Death Note here as we don't want to disappoint our horror fans. Death Note is one of the best supernatural thriller manga series which had over 30 million copies printed in 2015. It also won best manga at the American Anime Awards 2006.
The plot of Death Note centers around the protagonist Light Yagami who's a high school student. He finds a bizarre black notebook called the Death Note which possesses a supernatural power.
The book holds the power to kill anyone if the writer writes a person's name on it. After Light learns about its power, he writes the names of criminals in Japan thinking that they're a menace to society.
However, the series of criminal deaths receive attention from authorities who suspect a mastermind behind the incidents. In addition, the Death Note is a book owned by Shinigami Ryuk who's a death god.
Ryuk intentionally dropped the book in the human realm hoping someone would discover its power and use it.
Death Note has 12 volumes which is less than all of the completed manga we've discussed and the engrossing storyline is bound to keep you reading the manga repeatedly.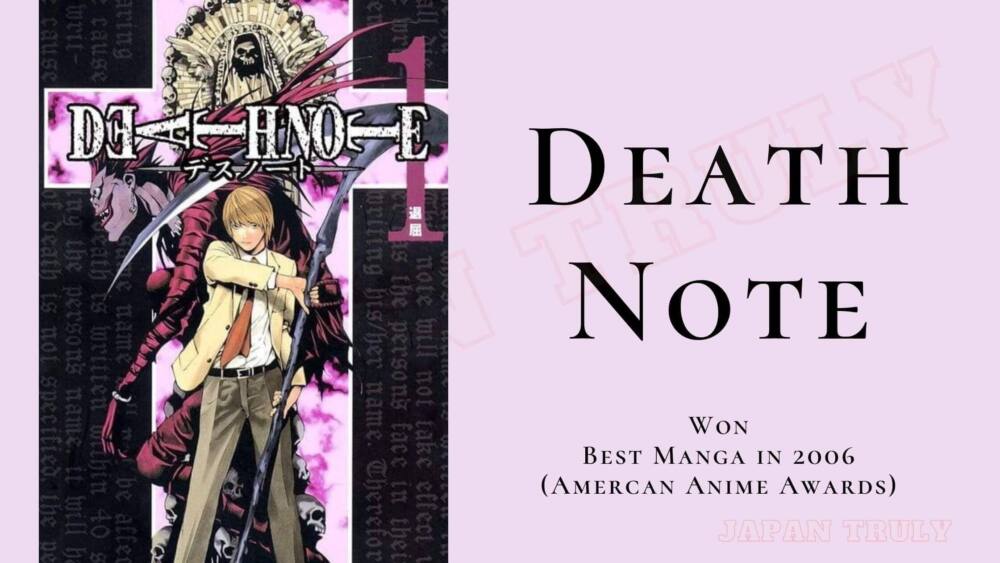 Dragon Ball (1984 – 1995)
Dragon Ball is a martial arts manga series written by Akira Toriyama and it's the third best-selling manga series with over 400 million copies in circulation. The plot of Dragon Ball focuses on the protagonist named Son Goku who arrived on Earth as a child.
Son Goku is from the Saiyan race who're one of the strongest extraterrestrial beings and he was sent on a mission to annihilate Earth.
However, Goku met with an accident when arriving at Earth and forgot his past. He then grew up as an ordinary boy obsessed with martial arts. He meets a girl named Bulma who informs him about the Dragon Balls and they both set off to look for them.
As Goku grew up, he made several friends and trained intensely. He also participates in martial arts competitions and becomes a champion.
Eventually, Goku gets married and starts having a family. However, things take a turn for Goku when an alien arrives on Earth and claims to be Goku's brother.
Dragon Ball has 42 volumes that binge readers would love to read religiously!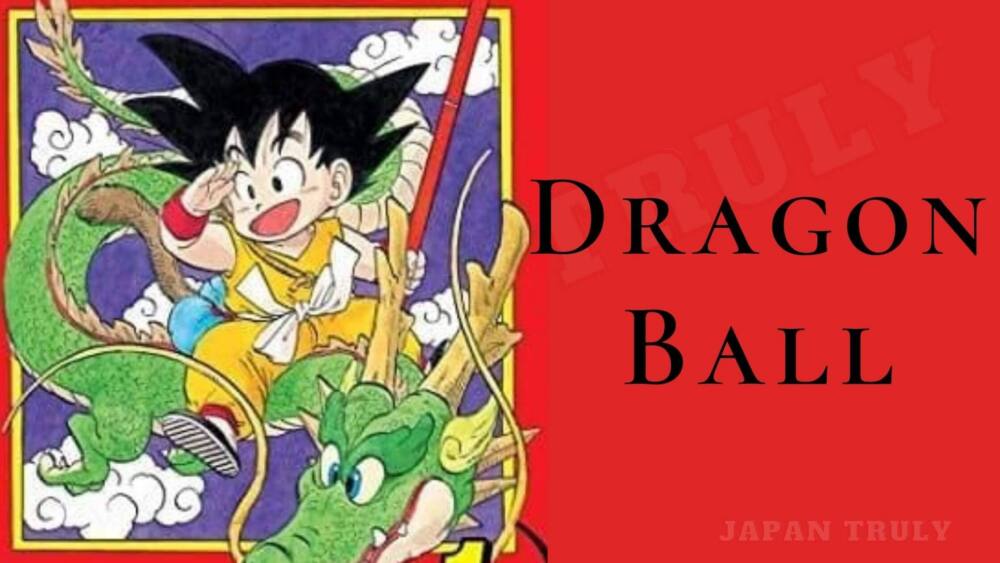 Ao Haru Ride (2011 – 2015)
Ao Haru Ride or Blue Spring Ride is a romance and coming of age manga series that focuses on the life of a teenage girl named Futaba Yoshioka. She's a beautiful girl with striking features but acts unfeminine to fit in with her friends.
Futaba meets her first love, Kou Tonaka from middle school in her school and decides to interact with him. However, Kou acts differently than usual, and eventually, Futaba finds out that Kou lost his mother.
She helps him recover from his grief and unintentionally falls in love with him again. However, Kou's friend Yui Narumi from Nagasaki moves in with Kou and this causes a love triangle between all three of them.
Ao Haru Ride manga was a widely loved manga series by most readers, especially young women. It was also one of the best-selling manga between 2013 and 2014.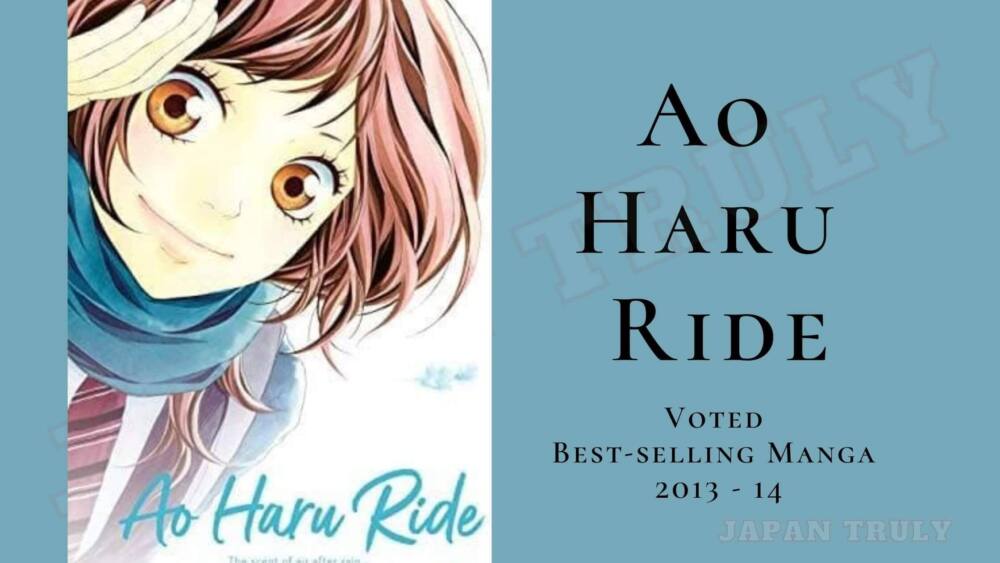 Haikyu!! (2012 – 2020)
We also have a manga recommendation for young men who're interested in sports. Haikyu is a sports manga that was written and drawn by Haruichi Furudate.
The protagonist of Haikyu is Shoyo Hinata who grew keen on volleyball after watching a volleyball match on TV.
Although Hinata has a short stature, he's very athletic and has good jumping skills. He decides to join his school's volleyball team but to his surprise, he's the only member of the team.
Hence, he spends nearly two years convincing his friends and classmates to join the volleyball team.
After forming a team, they compete in a tournament in which they lose due to the opposing team being favored. This causes rivalry between Hinata and the opponent team member Tobio Kageyama.
Eventually, Hinata figures that to make it to the nationals he has to join a renowned school and as he does, he meets Kageyama there. Hinata's and Kageyama's successful journey begins from then onwards.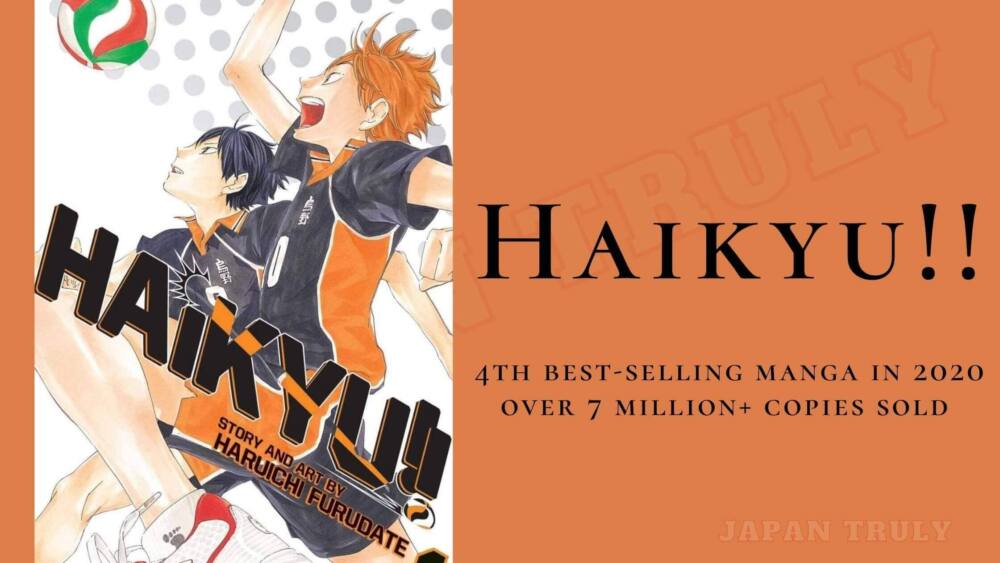 Popular Completed Manga: FAQs
Also Read
Attack On Titan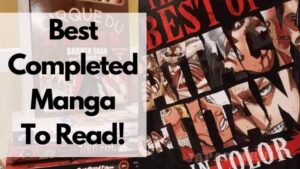 Are you a binge reader who can't wait for the next manga volume to be published? Well, then it's time to pick up the best completed manga series that can quench your thirst for binge reading.
URL: https://www.amazon.com/Attack-Titan-1-Hajime-Isayama/dp/1612620248
Author: Hajime Isayama