We curated a list of the best ongoing manga for you to enjoy. Check it out!
Manga is Japanese for comic books and it's one of the favorite Japanese entertainment contents for most people right now. Mangas are published on either a weekly or monthly basis and once the entire volume is completed they're published in a tankobon volume.
Mangas are initially published in Japanese and later published in the English Language for international audiences. If you're one of the diehard fans of manga or are just seeking to invest your time in reading some intriguing manga then we've some great options for you.
We've curated the best ongoing manga that has captivated the hearts of several people worldwide. Check them out below!
Best Ongoing Manga: Quick Summary
Top Ongoing Manga
One Piece (1997 – present)
Any manga lover would know that One Piece is one of the legendary and popular mangas of all time that has been running since the late 90s.
As of 2022, the One Piece franchise has successfully launched its 102 tankobon volumes and hopefully, more volumes would be released over the impending years.
One Piece is an adventure and fantasy manga written and illustrated by Eiichiro Oda. The protagonist of One Piece is Monkey D. Luffy who's a young boy with weird powers. He's a pirate who's seeking to become the next King of Pirates by acquiring the world's renowned treasure called One Piece. 
He forms a pirate crew of the Straw Hat Pirates who'd help him in his treasure seeking journey.
In 2021 alone, One Piece had nearly 500 million copies in circulation which made it the best-selling manga series of all time. Hence, if you're looking for the best ongoing manga, it's best to start with reading One Piece.
Case Closed (1994 – present)
Case Closed is another popular ongoing manga that was released even prior to One Piece.
Case Closed in Japanese is known as Detective Conan and it's a mystery thriller manga that focuses on the thrilling tales of a high school boy named Shinichi Kudo. Shinichi Kudo's name in the English Language translated manga is Jimmy Kudo.
Jimmy is a high school detective who when investigating a mysterious case was ambushed by criminals. They attempted to kill him by forcefully feeding him a strange pill which caused him to transform into a kid.
Jimmy later went by the alias Conan Edogawa and lived in secrecy with his friend Rachel Moore and her father Richard Mori who's a private detective.
Jimmy starts to solve Richard's cases by talking to the clients using a voice changer that imitates Richard's voice while still pretending to be an elementary school boy.
Case Closed is the fourth best-selling manga series with over 250 million copies in motion.
If you're into mystery thrillers you'd definitely love reading Case Closed.
Berserk – (1989 – present)
Berserk is the oldest manga series on the list which has been running for over 3 decades. It's a dark fantasy manga written and illustrated by the late Kentaro Miura that focuses on the protagonist named Guts.
Guts is a warrior who was born after the death of his mother and he was adopted by a mercenary. However, Guts had to kill his adoptive father in an act of self-defense which made him an infamous person.
Guts joins a mercenary group called the Band of Hawk after the leader Griffith forces him to and Guts proves to be the best fighter among them. Eventually, the Band of Hawk would join the kingdom's military to fight in a war against the Chuder Empire.
However, the Band of Hawk loses its reputation when Guts leaves after the war and Griffith starts flirting with the King's daughter.
Griffith would turn into a ruthless demon after sacrificing his own men for the Godhand. Only Guts and a female mercenary named Casca survive but Griffith physically harms both of them.
Berserk is a dark fantasy manga containing intense graphical content which everyone wouldn't be a fan of. However, it's one of the best-selling manga series in history.
Hunter X Hunter (1998 – present)
Hunter X Hunter is another adventurous fantasy manga that's loved by several readers worldwide. It was illustrated and written by Yoshihiro Togashi and presently has nearly 40 tankobon volumes.
The protagonist of Hunter X Hunter is a young boy named Gon Freecs who grew up as an orphan. As he grows old he learns from a hunter named Kite that his father Ging Freecs is still alive and is a renowned Hunter as well.
This causes Gon to leave his home and join the Hunter Examination to become a professional Hunter like his father.
When joining the Hunter Examination he meets other applicants such as Killua, Leorio, and Kurapika and they instantly become friends with Gon. They're tested with the most difficult assignments which cause a drift between some of their relationships.
Gon and his friends come across various bitter situations but pass the Hunter Examination successfully.
They decide to part in groups in order to achieve their goals and reunite one day. Hunter X Hunter is now a popular anime series and the manga has over 80 million copies in motion as of 2021.
My Hero Academia (2014 – present)
If you're looking for a manga that was published recently then My Hero Academia is your ideal pick. My Hero Academia is a superhero manga series that was written by Kohei Horikoshi.
The plot focuses on a world where superhumans possess superpowers called Quirks and ordinary humans don't possess any powers.
The protagonist of My Hero Academia is a high school boy named Izuku Midoriya who's an ordinary human without any Quirk powers. However, he longs to become a superhero like All Might who's the strongest superhero.
For having an unrealistic goal and being too naive, Izuku was bullied by his classmates. Eventually, Izuku is selected by All Might to be his successor and helps him to join a renowned school for superheroes known as My Hero Academia.
Izuku meets several people in the school and there he learns how to acquire, control, and use Quirk powers and also how to defend the world from supervillains as well.
My Hero Academia manga was also adapted into an anime series and both the manga and anime were well received by the audiences. The My Hero Academia manga has over 65 million copies in motion.
One Punch Man (2012 – present)
One Punch Man is the ideal manga if you want a combination of action and comedy. The storyline of One Punch Man focuses on the protagonist, Saitama who was obsessed with fighting.
He trains himself intensely to beat anyone in a fight and ultimately becomes undefeatable. Hence he was able to defeat anyone with one punch which earned him the name One Punch Man.
However, Saitama grew weary of his ability to defeat everyone hence he and his cyborg trainee, Genos join the Hero Association which is an organization that employs superheroes to fight criminals.
However, they're both placed in low ranks due to failing the entry exam. Eventually, Saitama beats an alien that has invaded Earth and this would earn him the recognition of other superheroes.
The superheroes then team up to fight against the Monster Association which is seeking to destroy the Hero Association.
As of 2021, One Punch Man has 24 volumes with over 20 million copies in motion globally and has made its way into one of the best-selling manga series records.
Black Clover (2015 – present)
Black Clover is an adventure fantasy manga that focuses on two orphan boys, Asta and Yuno. They grow up together in the same orphanage and as they become older enough they leave the orphanage.
Yuno was born with magic powers and knows how to control his powers whereas Asta doesn't possess any powers at all.
Both Asta and Yuno aspire to become the next Wizard King in the Clover Kingdom and they develop a friendly rivalry. Yuno is gifted a four leaf grimoire from the Wizard King while Asta receives a five leaf grimoire which possesses the mysterious powers of the devil.
Asta hides it from Yuno but Yuno eventually finds out when a devil attacks Asta and Yuno comes to his rescue.
Later Asta and Yuno join the Magic Knight squad of the Clover Kingdom seeking to achieve their goals of being the Wizard King. They also uncover some dark matters as the story progresses.
Black Clover manga presently has 32 volumes and has 17 million copies in circulation as of 2022. It has also become one of the best ongoing manga in recent times.
Best Ongoing Manga: FAQs
What is the longest ongoing manga?
While there are multiple manga series that have been going on for several years, One Piece is the longest manga which has over 102 tankobon volumes. The One Piece manga series is an adventure and fantasy manga that was written by Eiichiro Oda. It was initially published in 1997 and will hopefully continue to run for the next few years. As of 2021, One Piece manga has over 500 million copies in circulation globally.
What is the best on going manga?
There are countless mangas with several genres that have come to an end sooner than we expected. However, there are a couple of best manga series that are still going on and they're:
1. One Piece
2. Case Closed
3. Berserk
4. Hunter X Hunter
5. My Hero Academia
6. One Punch Man
7. Black Clover
What is the best manga of 2021?
The best manga that are still running in 2021 are:
– One Piece
– Case Closed
– Berserk
– Hunter X Hunter
– My Hero Academia
– One Punch Man
– Black Clover
Also Read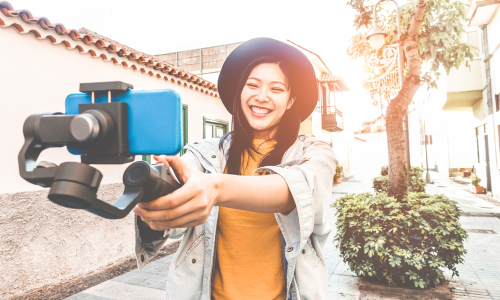 Hiya! I'm the main author of Japan Truly. I love everything Japan and love testing out Japanese products, be it skincare and makeup or gadgets! You'll find reviews of some of the best selling Japanese products (tried and tested) right here!
One Piece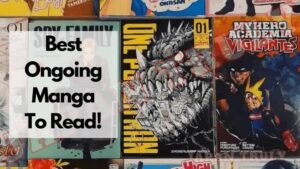 HEre's a list of the best ongoing manga. Check it out!
Product SKU: 91027YHG130874
Product Brand: One Piece
Product Currency: USD
Product Price: 9.99
Price Valid Until: 2022
Product In-Stock: InStock