Looking for the best manga for beginners? Well, you're at the right place. Check out here the list of best manga for beginners to read.
Entering the world of manga is quite exciting. But it can also be a little confusing. There are hundreds of manga series available and every manga fan has their own favorite. So where do you start as a beginner?
Manga originated in Japan and has become an integral part of Japanese culture. Manga is nothing like your regular comic books and novels. Japanese manga is usually released chapter by chapter in weekly or monthly publications. They are later compiled into volumes called Tankoban.
Japanese manga is usually published in black and white print and is read from right to left. So reading them may take a little bit of practice and getting used to. However, English publications run from left to right.
Best Manga for Beginners: Quick Summary
I remember when I first started reading manga I was completely lost and had no clue where to start. I was overwhelmed by all the suggestions that were thrown my way and quite frankly, I had no idea what I was doing when I went shopping for manga for the first time.
So if you're in the same spot that I was in as a newbie, I got you!
Here is a list of some of the best manga for beginners that will help you kick start your manga journey!
Best Manga for Beginners
Naruto
Manga Artist: Masashi Kishimoto
Genre: Adventure, Fantasy, Martial Arts, Action, Comedy
Naruto is written and illustrated by Masashi Kishimoto. It's one of the OG manga series and probably an all-time favorite of many manga fans. 
Naruto ran from late 1999 and concluded in late 2014. It consists of 72 volumes and has also been adapted into a successful anime series.
The series tells the story of Naruto Uzumaki as he trains to become a ninja. He is accompanied by Sasuke and Sakura and together they make a very likable trio. 
While the series is primarily a shonen series (aimed mainly at teen boys), I assure you that you will be hooked once you start this series, regardless of your age or gender. It's my favourite manga and was one of the first that I watched.
Naruto is not named one of the best-selling manga of all time for nothing. 72 seems like a huge number, but you're doing to get through all 72 volumes pretty easily once you start. It's definitely the best manga for beginners.
Dragon Ball
Manga artist: Akira Toriyama
Genre: Adventure, Fantasy, Martial Arts, Action, Comedy
Dragon Ball is another classic in the manga world. It has been around since before Naruto was released. It ran from late 1984 to mid 1995. 
Naruto has been often compared to Dragon Ball because of they share a similar genre. Dragon Ball is considered to have laid the foundation for the shonen genre. 
The series is actually divided into two parts- Dragon Ball and Dragon Ball Z. I guarantee you that if one catches your interest, you're bound to be drawn to the other (I speak from personal experience).
The series is about Son Goku whose immense strength sets him apart from others on Earth. Dragon Ball follows him through his childhood while Dragon Ball Z is about his journey during his adulthood.
This manga series was also made into an anime series that is frequently aired on TV. The franchise has turned into an empire of its own with merchandise and various forms of media made available to fans. Dragon Ball is one of the best manga for beginners for sure.
One Punch Man
Manga artist: Yusuke Murata
Genre: Comedy, Action, Superhero
If you're into superheroes then One Punch Man maybe just for you. What started as a webcomic in 2009 was remade into a manga series in 2012. 
Now in my many years of being a manga fan, I haven't come across a series that balances out action and comedy as well as One Punch Man. And no, I'm not talking about slap stick humour.
The series is about Saitama, a superhero whose super power is to defeat his enemies with a single punch. The manga gained much popularity after its release and was later adapted into an anime series in 2015 and a videogame in 2020.  
Fullmetal Alchemist
Manga artist: Hiromu Arakawa
Genre: Dark Fantasy, Adventure, Steampunk
Fullmetal Alchemist ran from mid-2001 to mid-2010. This is another classic manga series that every manga fan should read. 
As the name suggests, the series is about alchemy and draws much inspiration from the European Industrial Revolution. In the series, two brothers- Edward and Alphonse Elric, try to use alchemy to bring back their mother from the dead.
In the process, their bodies are destroyed. In order to restore their bodies, they go on a quest to find the philosopher's stone. It's amongst the best manga to read for beginners because of it's amazing plot.
The series is full of dark fantasy and adventure. The riveting series was later made into an anime series, light novel, and video game amidst other media adaptations. 
Demon Slayer: Kimetsu no Yaiba
Manga artist: Koyoharu Gotouge
Genre: Martial Arts, Dark Fantasy, Adventure
Demon Slayer is a new series when compared to the others on our list. It ran from early 2016 till mid 2020. It is one of the best manga and anime series of all time.
The series is about Tanjiro Kamado, a young teenage boy on a mission to become a demon slayer after his family was wiped out and his little sister was turned into a demon.
Many have named this series the best manga of the 21st century and for good reason! I loved Demon Slayer and especially Tanjiro's character because he is brave. It's one of the best manga for beginners.
The anime gained so much popularity and a strong fan base that it was adapted into other forms of media including anime films and light novels. 
Attack on Titan
Manga artist: Hajime Isayama
Genre: Dark Fantasy, Action, Post- apocalyptic
Okay so the artwork may be a little iffy at the beginning but I promise you that story makes up for it. Attack on Titan has earned the title of best manga of the last decade.
The manga ran from late 2009 to early 2021. The series is set in a post-apocalyptic world where humans live inside walled cities and are terrorized by enormous man-eating humanoids that they call Titans. 
The manga series was credited as being the reason for the publishing company's increase in revenue for the first time in eighteen years.
The manga gained much popularity and was later made into an anime series and a light novel. There are many spin-offs that came after as well. 
Bleach
Manga artist: Tite Kubo
Genre: Supernatural, Fantasy, Adventure
Bleach is an incredible manga series that has a large fan base. It ran from August 2001 to August 2016. It still continues to be active after all these years post conclusion.
The series tells the story of Ichigo Kurosaki as he inherits his parents' destiny. He is given the powers of a Soul Reaper by another Soul Reaper named Rukia Kuchiki. 
The series is the perfect combination of the supernatural, adventure, and action. I was hooked from the first chapter and went on to read all 74 volumes. 
The manga series was later adapted into an anime and a series of films. Other forms of media that the series was adapted into were trading card games, videogames, light novels, and musicals. 
Death Note
Manga artist: Takeshi Obata
Genre: Psychological Thriller, Supernatural, Mystery
The title may seem a little…. scary. But the series ranks in my top 5 favourite manga (and anime) series of all time.
This psychological thriller has a one-of-a-kind storyline. The main protagonist is Light Yagami. He finds a the Shinigami Ryuk's Death Note that he uses to bring his version of justice to the world. 
The series is one of the shorter ones on our list with only 12 volumes. But those 12 pack in so much that I couldn't stop until the end. It's amongst the best manga for beginners.
The series was also adapted into an anime series, light novel and multiple films. 
Best Manga for Beginners: FAQs:
Is manga read left to right?
Traditional manga, that is Japanese manga, is read from the right to left. Manga that is translated into English is read as usual, from left to right.
Why is manga black and white?
Drawing manga is not an easy task. It takes a whole lot of time and effort. Most of the time, anime artists don't have enough time to add color to their art in time for publication. In some cases, since line art is very different from adding colour, artists lack the skill required to make colored manga art.
Is manga cheaper in Japan?
Manga is cheap in Japan! You can easily get your hands on a brand new copy for under 500 yen. Second-hand and pre-owned manga come by even cheaper.
Also Read: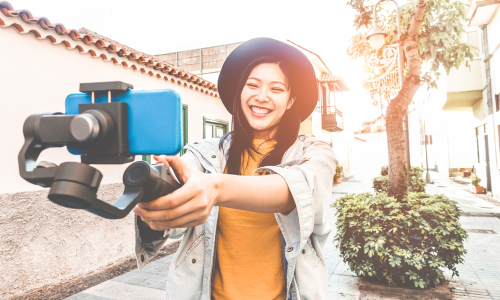 Hiya! I'm the main author of Japan Truly. I love everything Japan and love testing out Japanese products, be it skincare and makeup or gadgets! You'll find reviews of some of the best selling Japanese products (tried and tested) right here!
Naruto Box Set 1: Volumes 1-27 with Premium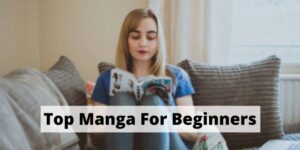 Check out the Best Manga for Beginners, a list of curated manga to start with if you're just begin to take interest. Do check out Naruto as it;s the best manga for beginners.
Product SKU: 309589058BHTY3948395
Product Brand: Naruto
Product Currency: USD
Product Price: 800
Price Valid Until: 2022
Product In-Stock: InStock