Looking to buy the best manga box sets? Well, check out this curated list of the top manga box sets that you'd love to read. Read further to know more about it.
If you're a manga geek then you probably like collecting your favorite manga books or reading them online. But if you're particularly into collecting manga books then you might as well opt to buy a whole manga box set of your favorite manga.
Best Manga Box Sets: Quick Summary
Manga box sets contain the entire collection of manga volumes or a large part of the manga if the series is still ongoing.
These collections of manga are placed in a medium-sized box that is designed with the manga's cover picture. In addition, manga box sets also contain exclusive limited edition items that you cannot get anywhere else.
Moreover, buying a manga box set is relatively cheaper than buying individual volumes. Therefore, we've curated the best manga box sets below that you may like to get your hands on.
Best Manga Box Sets
One Piece Box Set
Let's begin with the most famous and best-selling manga series of all time. One Piece manga is one of the longest-running manga series in history. It has over 100 volumes and this particular One Piece manga box set has the first 23 volumes of the manga.
Currently, there are 4 manga box sets for One Piece which contain a total of 90 volumes.
The storyline of One Piece follows the funny adventures of a pirate named Monkey D. Luffy who goes in search of an extraordinary treasure called the One Piece. Luffy and his pirate crew, The Straw Hat Pirates come across various adventures and thrilling events. 
If you're a newbie to the One Piece fandom then it's recommended to get the first manga box set which contains 23 volumes of the East Blue and Baroque Works story arcs.
This manga box set also contains an exclusive two-sided poster of the One Piece cover picture, a bonus mini-comic, and a handle to carry the box. The design of the box makes it look like a wooden treasure box.
However, the price of the box set is overwhelming and it took me a while to financially recover from such a sum when I bought it. But if you're a diehard One Piece fan then you might find it worth the price. It's one of the best manga box sets to buy.
Tokyo Ghoul Complete Box Set
I'm a huge fan of the original Tokyo Ghoul manga rather than the anime series hence I bought the Tokyo Ghoul premium manga box set which contains all 14 volumes of the series. It's amongst the best manga box sets.
The plot of Tokyo Ghoul centers around the protagonist Ken Kaneki who's a reserved college boy whose life turns upside down after turning into a half-ghoul due to an accident. 
If you've watched the Tokyo Ghoul anime then I highly recommend you get the Tokyo Ghoul manga box set because it contains in-depth explanations that aren't portrayed in the anime.
As mentioned the box set only contains the original Tokyo Ghoul manga and not Tokyo Ghoul: re which I was disappointed about. However, getting the box set of the original manga series for a reasonable price as close to $300 delighted me. It's one of the best cheap manga box sets!
Along with the 14 manga volumes, this box set also comes with a two-sided Tokyo Ghoul poster which looks incredible. The books and the box are in good condition as well which is a win-win situation for Tokyo Ghoul fans.
Demon Slayer Complete Box Set
Demon Slayer: Kimetsu no Yaiba is another one of my favorite manga and anime series and I'm quite certain that there's a huge fan base for Demon Slayer hence I decided to include it.
The storyline of Demon Slayer: Kimetsu no Yaiba focuses on the protagonist Tanjiro Kamado who's the sole breadwinner of his family. When he returns home after selling coal, he witnesses his family ruthlessly massacred by demons while his sister Nezuko is still clinging to life after turning into a half-demon.
Tanjiro takes his sister with him to cure her and to become a powerful Demon Slayer to destroy the demons.
Purchasing the Demon Slayer manga box set is the best decision I've made in my life. It contains all 23 volumes of the manga for a very cheap price. Buying individual volumes of the Demon Slayer manga is way more expensive than getting a whole box set hence I'd encourage you to purchase the box set instead.
However, the only downside is that the box was slightly crushed but it makes up for the reasonable price.
The Demon Slayer comes with a double-sided poster and an exclusive booklet along with the 23 manga volumes. The box is beautifully designed with Demon Slayer characters and a colorful cherry blossom background. It's one of the best manga box sets to buy. 
Attack On Titan Season 1 Part 1 Manga Box Set
Attack On Titan manga box set is a must-have if you're into the Attack On Titan anime series. The storyline of Attack On Titan focuses on a dystopian world where humanity is threatened by massive humanoid beings called the Titans.
These Titans wreak havoc, kill human beings and destroy everything they see. Humans live within huge walls to protect themselves from these malevolent creatures.
The Attack On Titan has 34 volumes and this specific box set is the Attack On Titan Season 1 Part 1 box set which consists of 4 volumes that correlate with the 13 episodes of Attack On Titan anime season one.
The rest of the volumes are sold in other manga box sets which you can purchase after completely reading the first box set. The Attack On Titan manga box sets are cheaply priced and they cost far less than purchasing individual volumes.
Besides, the box sets are designed premium and are made of good quality cardboard that hardly gets crushed. In addition, they also come with exclusive stickers of two Attack On Titan characters, and the manga books have different covers for each volume making them look phenomenal.
Sailor Moon Box Set
Sailor Moon is a popular shojo manga series that was released in 1991 and the manga was later adapted into an anime series in 1992. The plot of Sailor Moon focuses on Usagi Tsukino who's a middle school girl living in Tokyo.
Usagi comes across a talking black cat named Luna that grants her a magical brooch that has the power to transform Usagi into Sailor Moon.
Sailor Moon is a mystical soldier who must save Earth from evil forces. Both Usagi and Luna must assemble the Sailor Guardians to look for their princess.
The Sailor Moon manga series has a total of 40 manga volumes and it was the best-selling manga series in 2012. This box set specifically has the first 6 manga volumes which you can buy if you're reading Sailor Moon manga for the first time. It also comes with exclusive stickers of the main Sailor Moon characters.
If you buy the second box set of the Sailor Moon manga you can join it with the first box set to form a lovely image.
However, the price of this manga box set is quite expensive given that there are only 6 manga volumes but it's one of the best manga box sets on the list. 
Dragon Ball Complete Box Set
Dragon Ball is a popular martial arts manga that has garnered a huge fan base around the world. The storyline of Dragon Ball centers around the protagonist Son Goku who arrives on Earth with a mission to destroy the planet. However, he meets with an accident and injures his head which erases his memory. 
Goku grew up learning martial arts and became friends with Bulma who tells him about the seven dragon balls and they both embark on a journey to look for them.
Eventually, Goku meets several people and becomes friends with a few, and also makes enemies as well. He becomes a renowned martial arts champion and fights evil. This is one of the best manga box sets on Amazon.
The Dragon Ball box set has the original 16 manga volumes along with an exclusive double side poster, a booklet containing Dragon Ball guides and trivia, and an interview with the Dragon Ball creator Akira Toriyama. This box set is reasonably charged and comes well packed with a fabulous cover design.
Fullmetal Alchemist Complete Box Set
Fullmetal Alchemist is one of the legendary mangas of all time which has sold above 90 million volumes globally. The original Fullmetal Alchemist manga has 27 volumes and this manga box set has all 27 volumes.
The storyline of Fullmetal Alchemist focuses on two brothers, Alphonse and Edward Elric who're amateurs in alchemy. One day when they lose their mother they decide to revive her by using restricted alchemy methods but in turn, they lose parts of their body in the process.
The manga box set comes with 27 volumes along with a double side poster and extra reading material, Fullmetal Alchemist Novel: The Ties That Bind. I personally love this box set because it's much cheaper and you're saving 20% than buying individual volumes. Hence, you'll definitely love this box set and won't regret getting it.
Best Manga Box Sets: FAQs
What is the 3 most popular manga box set?
Manga is Japanese for comic books and it has a separate loyal fan base just like the anime fandom. The most popular manga based on high ratings, popularity, and a large fan base are One Piece, Attack On Titan, and Fullmetal Alchemist.
What are the best manga box sets to buy?
Manga box sets contain several or if not all volumes of the manga placed in a box that's designed with the manga's cover picture. Manga box sets also contain exclusive and limited edition material that isn't available anywhere else. The best manga box sets to buy are:
– One Piece Manga Box Set
– Tokyo Ghoul Manga Box Set
– Demon Slayer: Kimetsu no Yaiba Manga Box Set
– Attack On Titan Manga Box Set
– Sailor Moon Manga Box Set
– Dragon Ball Manga Box Set
– Fullmetal Alchemist Manga Box Set
Also Read: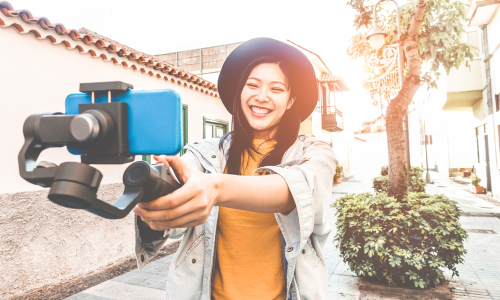 Hiya! I'm the main author of Japan Truly. I love everything Japan and love testing out Japanese products, be it skincare and makeup or gadgets! You'll find reviews of some of the best selling Japanese products (tried and tested) right here!
One Piece Box Set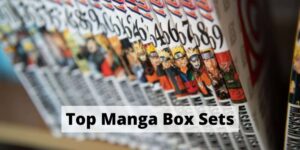 Check out the Best Manga Box Sets here that are amazing to read. Do check out One Piece Box Set which is the best manga box set so far. Read further to know more.
Product SKU: 3098395BGHTT
Product Brand: One Piece
Product Currency: $
Product Price: 650.00
Price Valid Until: 2022
Product In-Stock: InStock