Want to know the popular Japanese mascots loved by many? Check out the list of cute and eerie Japanese mascots down below!
Mascots are the real deal when it comes to watching an interesting sporting event. However, mascots in Japan aren't only limited to sports but represent almost every publicized activity and group such as TV channels, organizations, programs, teams, festivals, etc.
The obsession the Japanese people have for mascots is unlimited and over the past few years, Japan has witnessed an overwhelming amount of mascots taking over the nation.
If you know Japan you know they like "kawaii" things which mean "cute" or "adorable". While countless mascots represent the kawaii culture, there are also a couple of mascots with heretical appearances.
So what are we waiting for, let's hurry up and check out the best and most popular Japanese mascots.
Japanese Mascots You Should Know About!
Kumamon
Kumamon is one of the most popular and likable yura-chara (mascot) by countless people in Japan and across the world as well. 
Kumamon was introduced by the government of the Kumamoto Prefecture in 2010 to attract more tourists for the opening event of the Kyushu Shinkansen which is a high-speed railway line.
And since then Kumamon became a sensation as it ultimately topped Japan's mascot survey in 2011.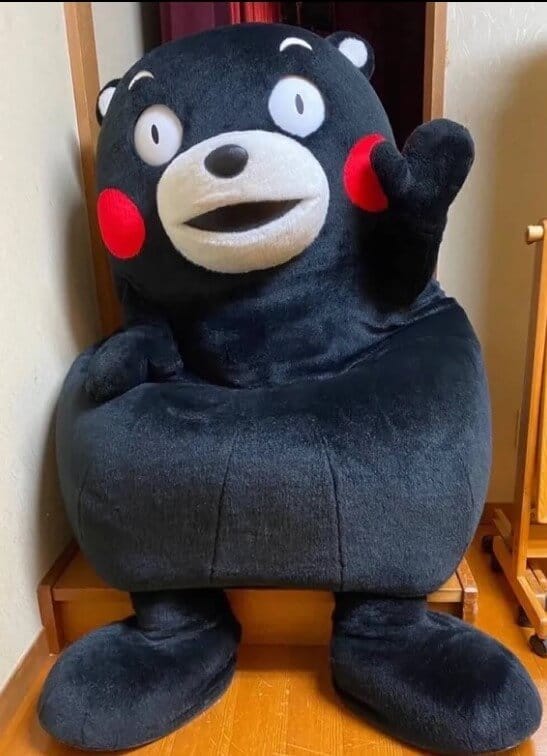 Kumamon has the appearance of a black bear with a chubby face and red cheeks. It looks adorable and comfortable to hug as well. Within just 2 years of Kumamon's introduction, the Kumamoto Prefecture was able to raise over 120 billion yen for the region.
Organizations in the region also profit from Kumamon by offering exclusive Kumamon merch. If you're a fan of Kumamon you know where in Japan you should visit to explore everything Kumamon.
Miraitowa
Miraitowa is the official mascot of the 2020 Summer Olympics which was held in Tokyo. Although we were unable to witness the Olympic games in 2020 due to the pandemic, we were lucky enough to watch them in 2021. 
The mascot was created and designed by a Japanese artist named Ryo Taniguchi. Ryo's mascot designs were selected from over 2000 mascot designs in 2018.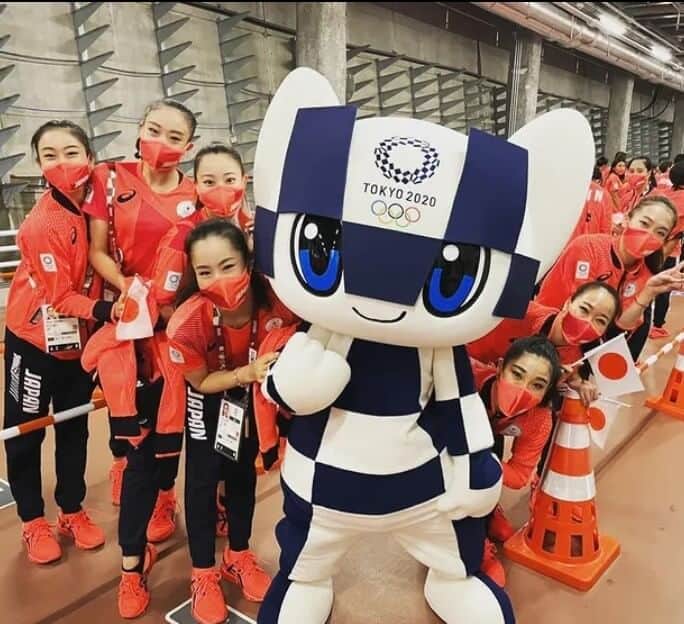 Miraitowa has a blue and white checkered pattern that was inspired by the game's official design and the 2020 Summer Olympic logo on the head. It has long white ears and blue eyes which makes the mascot look appealing to people of all ages.
The meaning of Miraitowa's name is "future" and "eternity". Miraitowa also has fictional superpowers like teleportation. Unfortunately, we were able to see Miraitowa's appearance only during the Summer Olympics.
Someity
You can't miss Someity when talking about official Olympic mascots. Someity is the official mascot of the 2020 Summer Paralympics that was also held in Japan in 2021. 
Someity was also designed by the designer of Miraitowa, Ryo Taniguchi. We can safely assume Someity to be the female official mascot of the Summer Paralympics in 2020.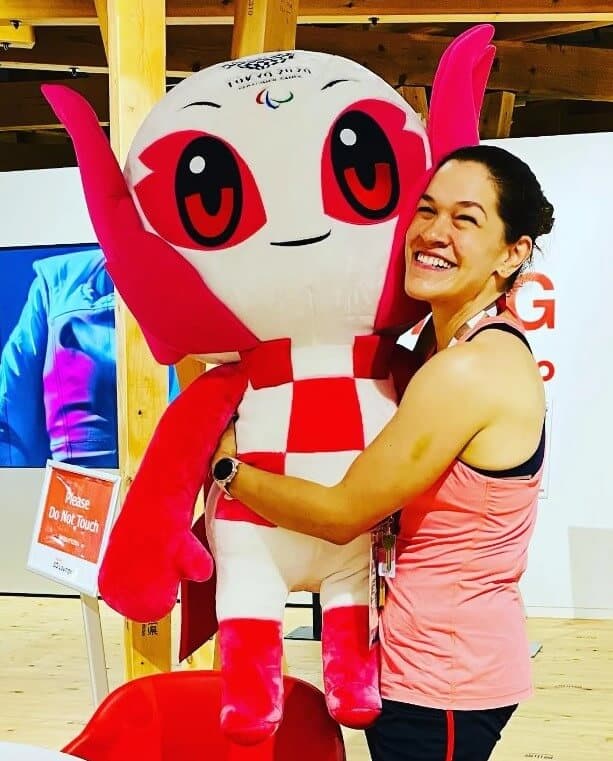 Someity also has a checkered pattern just like Miraitowa but this mascot has it pink and white. In fact, Someity's name is inspired by "Someiyoshino" which is a species of cherry blossom thus the pink-colored costume for the mascot.
Someity has the 2020 Summer Paralympics logo on its head. Someity's powers include flying and telepathic communication. Although Someity and Miraitowa may not appear in any events in the future, they'll be remembered as some of the best mascots of the Olympics.
Hikonyan
We have another cute mascot that represents a Japanese city and that's Hikonyan the mascot of Hikone city. Hikonyan is the mascot designed and created in 2007 by the government of Hikone.
The reasoning behind creating such an adorable mascot is to celebrate the 400th anniversary of the Hikone Castle in Japan. Hikonyan's appearance has an interesting historical backstory.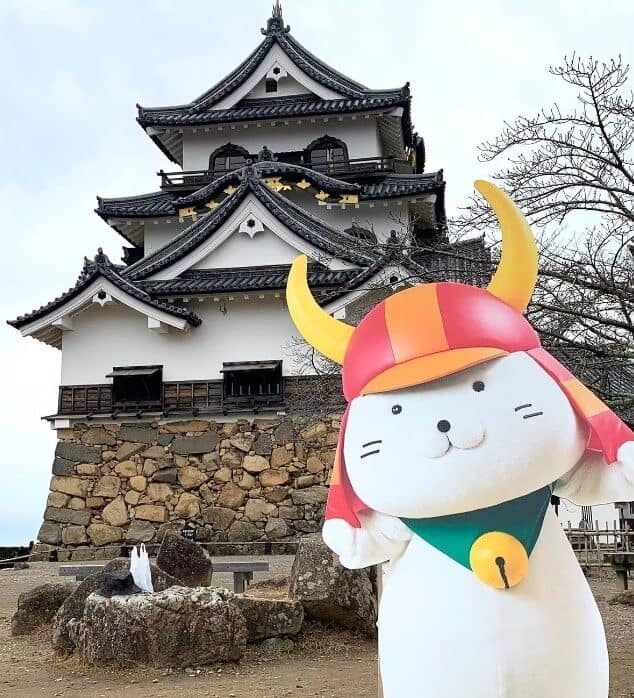 Ii Naotaka, the third Lord of Hikone was helped by a white cat which signaled him to seek shelter in the temple when deadly lightning struck. Hence, the mascot is designed to be a white cat with a Hikonyan samurai helmet that has two horns.
The calm and cute appearance of Hikonyan has aided Japan in earning a profit of nearly $400 million and the merchandise revenue alone reached over $20 million. If you can't resist Hikonyan's cuteness make sure to get a Hikonyan plushie when you visit Japan.
Chiitan
Chiitan is a wholesome Japanese mascot that has rather a controversial history. Chiitan was the unofficial mascot of Susaki city that was created in 2017. The city of Susaki gained popularity by uploading videos on the internet with government personnel and the official mascot of Susaki, Shinjo-Kun.
Chiitan and Shinjo-Kun represent an extinct Japanese river otter. While Shinjo-Kun has a ramen pot on its head, Chiitan has a baby turtle.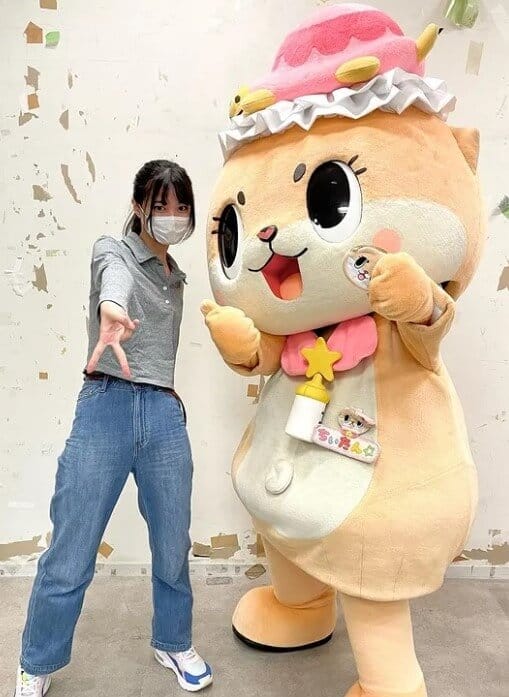 The controversies with Chiitan began in 2019 when videos featuring Chiitan appeared on social media where Chiitan was seen wreaking havoc in Susaki city.
Although Chiitan looks adorable, the mascot is very mischievous as the video shows Chiitan vandalizing and harming people.
The video was received distinctly by people but it definitely brought attention to Susaki.
Eventually, the government of Susaki city was forced to delete all content made with Chiitan to promote tourism, and finally had to announce that they had no connection with Chiitan and its atrocities at all.
Domo
Domo or Domo-Kun is the official mascot of NHK which is a Japanese TV channel. Domo-kun might be one of the oldest mascots in Japan as it was initially introduced as a stop-motion sketch in 1988.
NHK used Domo's sketches to commemorate the broadcasting channel's 10th anniversary. Domo's name later had a "Kun" added at the end as it's a popular honorific title used to address young men in Japan.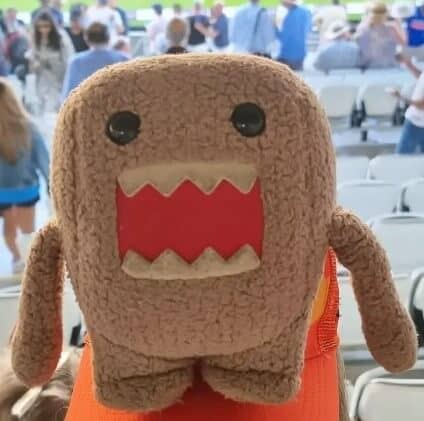 Domo is a monster mascot that's brown in color and has a wide mouth with pointy teeth. Unlike many monsters, Domo is rectangular shaped which makes him look like a crumbly brownie from behind.
But don't let his shape deceive you because he seems terrifyingly cute from the front. Domo-kun is one of the most likable mascots in Japan of all time.
Gajiro
Time to meet one of the creepiest and most appalling mascots of all time. Gajiro is the official mascot of Fukusaki since 2015 and the introduction of this creepy mascot has altered Fukusaki city into a demon theme park.
If you visit Fukusaki city you'll more likely see demon-themed benches, statues, etc.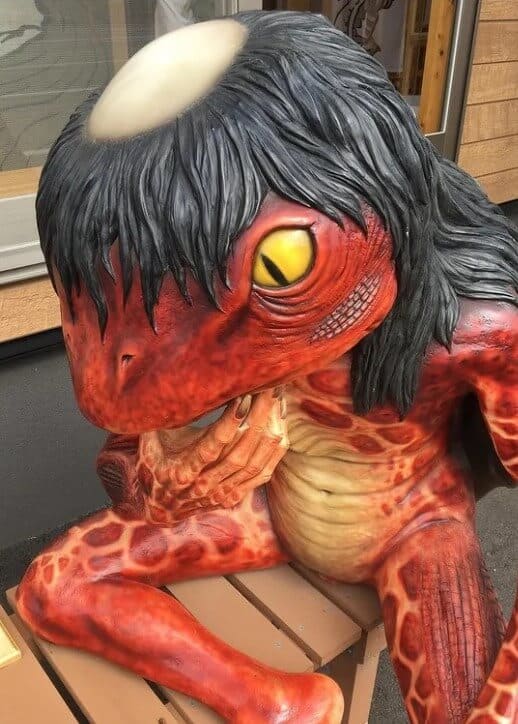 Gajiro is inspired by a river monster in Japanese folklore that has a reptilian appearance. This mascot is red in color and also has long hair which makes it even more monstrous to look at.
Gajiro is feared by several people because it's known to scare both locals and tourists out of the blue. Watch out for sudden jumpscares when you visit Fukusaki city because Gajiro can be lurking anywhere.
Melon Kuma (Melon Bear)
Let's add another scary mascot to the list and this is Melon Kuma or Melon Bear in English. Melon Kuma might not sound like a scary name but wait till you look at the mascot.
It's the official mascot of Yubari city in Hokkaido Prefecture which is a region known for its bears and melons. Just because Melon Kuma is a bear mascot it's not a favorite mascot for several people, especially kids.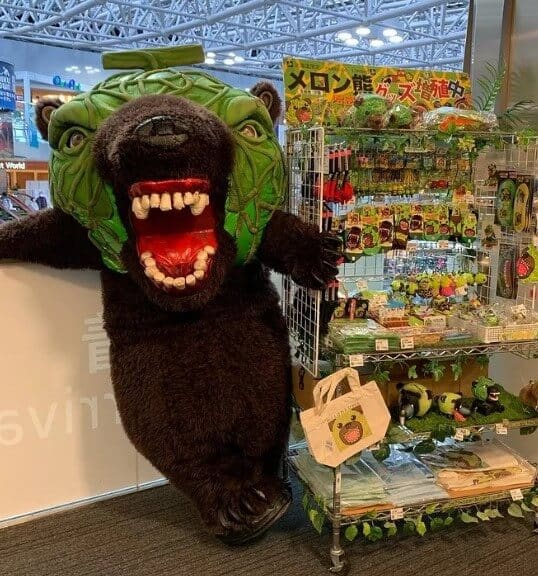 It's all due to the ghastly appearance of the mascot. Melon Kuma has a bear-like demeanor but with a melon on its head and Melon Kuma's eyes are visible right through the melon.
The teeth are the most noticeable feature of Melon Kuma as they have red stains dripping. No one knows if it's the watermelon juice from the melon or blood. Make sure you don't go too close to Melon Kuma as it can gulp you instantly.
Monbemon
Monbemon is viewed as cute by some and creepy by many. Thanks to its bright color yet devilish features Monbemon is another awkward mascot that represents a city in Japan. Monbemon is the official mascot of Monbetsu city which is a city in Hokkaido Prefecture.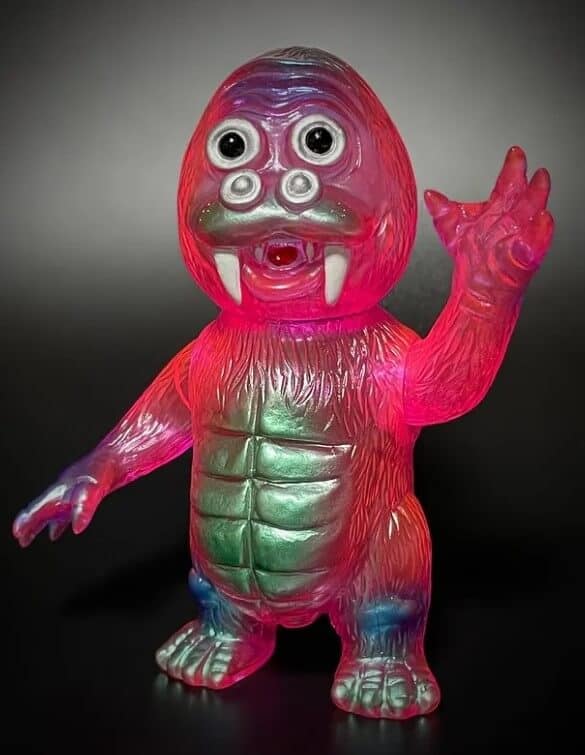 Monbemon's backstory is very eye-opening and sad as it's believed that Monbemon went in search of food under the sea. However, due to untimely circumstances Monbemon got stuck under the ocean and was only able to return due to global warming.
Monbemon is pink and purple colored with small claw-like hands, long teeth, and creepy eyes that can stare right into your soul. What's more creepy about Monbemon is that he doesn't have any ears yet still Monbemon is aware of every move you make.
List of Japanese Mascots: FAQs
How many Japanese mascots are there?
People in Japan have an unconditional obsession with mascots which led to the nation using mascots in every city and prefecture to boost tourism. Reportedly there are over 3000 mascots in Japan that represent cities, prefectures, organizations, teams, etc.
What is the most popular mascot in Japan?
There are over thousands of mascots in Japan that represent several groups. The mascot that's most loved by the people of Japan is Kumamon which is a black bear mascot with a smiley face and red cheeks. This was according to a survey conducted in 2021 where most of the respondents chose Kumamon as their favorite mascot.
Do Japanese cities have mascots?
Mascots in Japan represent a variety of groups like cities, prefectures, sports teams, organizations, etc. Each and every city or prefecture in Japan have an official mascot that is used to boost tourism for a particular city or prefecture. For example, Kumamon represents the Kumamoto Prefecture, Hikonyan represents Hikone city and Melon Kuma represents Yubari city.
Also Read