We made a list of Japanese eyeglasses brands that provide good-quality and durable eyeglasses of different types and styles. Check it out!
Eyeglasses have the power to completely change your appearance. The shape and color of the frame that you choose has a significant impact on your appearance. Whether it is prescription eyeglasses or sunglasses, eyewear has become a fashion statement.
There are several brands of eyeglasses available in the market. Out of all these brands, Japanese eyeglasses are some of the best.
Which is the best Japanese eyeglasses brand?
My team and I reviewed 10+ Japanese eyewear brands on the basis of their quality, prices as well as durability. We found Masunaga to be the best eyeglasses brand.
Masunaga is the pioneer of optics and eyewear in Japan. This Japanese eyeglasses brands finds its roots in Fukui, Japan and has been producing world class eyewear since 1905. Their products feature hand polished acetate, pure titanium, durable hinges and signature rivets that set them apart from the other eyewear brands.  You can check them out on Amazon.
Japanese eyeglass brands are some of the best in the world. They are unique and exhibit some of the finest craftsmanship. Over the past two hundred years or so, the Fukui Prefecture of Japan has been a leading manufacturer for prescription lenses and eyeglass frames. The Fukui region was initially known for its agriculture.
However, around 1905, Gozaemon Masunaga started manufacturing eyeglasses as a source of income for the farmers during the winter season.
He later set up an association of artisans and merchants to establish and master the optical trade. This kicked off the optical trade in Japan and one of the best Japanese eyewear brands, Masunaga, was started.
In the recent past, Japanese brands for sunglasses have gained popularity and have gained top spots in the fashion industry.
Made in Japan
Japanese eyewear has made a name for itself because of the excellent craftsmanship that goes into producing the eyeglasses. The quality of the raw materials used and the expertise that goes into manufacturing these eyeglasses are incomparable.
What makes Japanese eyewear so unique is that it stays true to the Japanese culture and traditions. It combines tradition and innovative technology to produce the finest quality products that are considered to be among the best in the world.
Japan is known to produce frames for some of the world's leading brands. Due to the high precision and lightweight titanium frames, Japanese craftsmanship is highly sought after when it comes to eyeglass manufacturing.
Japanese eyewear is not just fashionable but it is also influential. Most Japanese eyeglass brands have their own unique style and trends that are a source of inspiration to other brands.
The perfect blend of style, comfort, and innovation, Japanese eyeglasses are a fine example of exquisite craftsmanship.
Stylish Japanese Eyeglasses Brands
Japanese eyewear brands is some of the most sought after optical in the world. Here is a list of the most popular Japanese eyeglass brands:
Eyevan
Established in 1972, EYEVAN Japanese eyeglasses brands was started under the concept of "eyewear for dressing as a fashion accessory".
This brand stays true to the Japanese culture by incorporating its style and tranquility. It features exquisite craftsmanship that is acknowledged all around the world. It made its first international appearance at an eyewear store in Los Angeles in 1985.
This brand features classic designs that are made of the highest quality, traditional Japanese craftsmanship. What draws people in, besides the appealing designs, is the marketing style that includes TV commercials and fancy lookbooks that customers can relate to.
Eyevan is a pretty popular eyewear brand in Japan and is endorsed by famous Japanese celebrities and models.
Masunaga
Masunaga is the pioneer of optics and eyewear in Japan. This Japanese eyeglasses brands finds its roots in Fukui, Japan and has been producing world class eyewear since 1905.
Almost 97% of all Japanese made eyewear frames are produced in Fukui. Gozaemon Masunaga, the founder of this company, brought in master craftsmen from Osaka and Tokyo. He set up the optical industry in Fukui.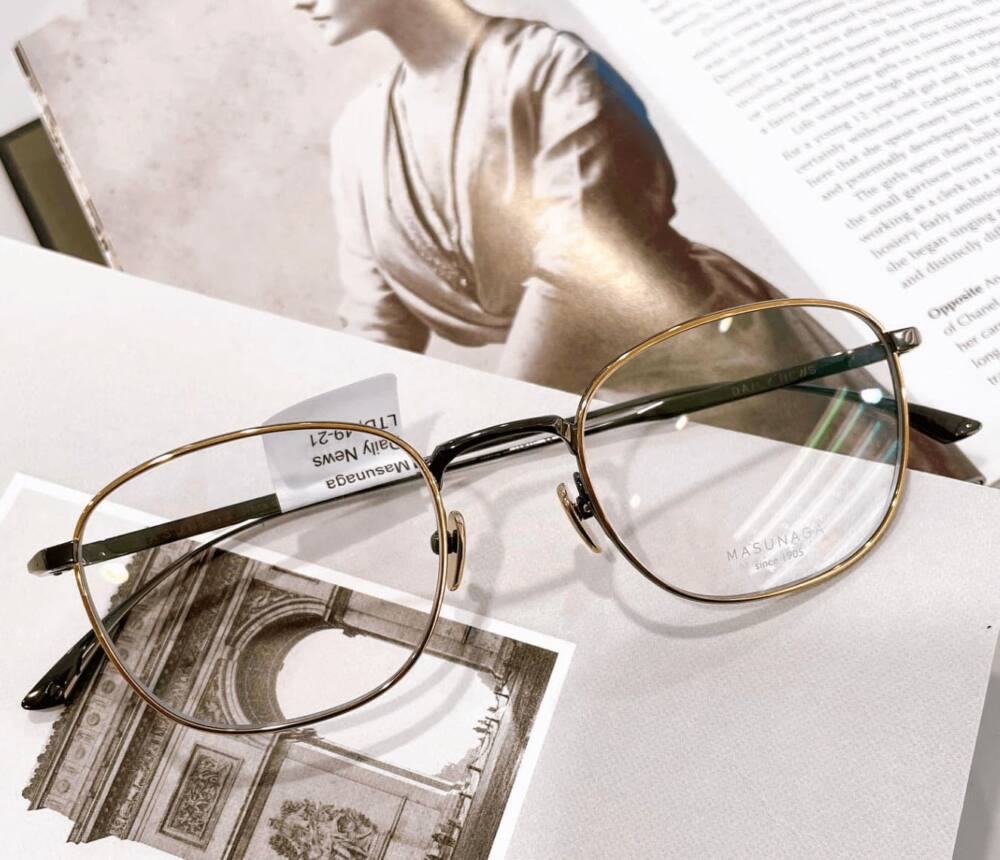 For many years now, Masunaga has set a very high standard for products in the optical and eyewear industry. Their products feature hand polished acetate, pure titanium, durable hinges and signature rivets that set them apart from the other eyewear brands.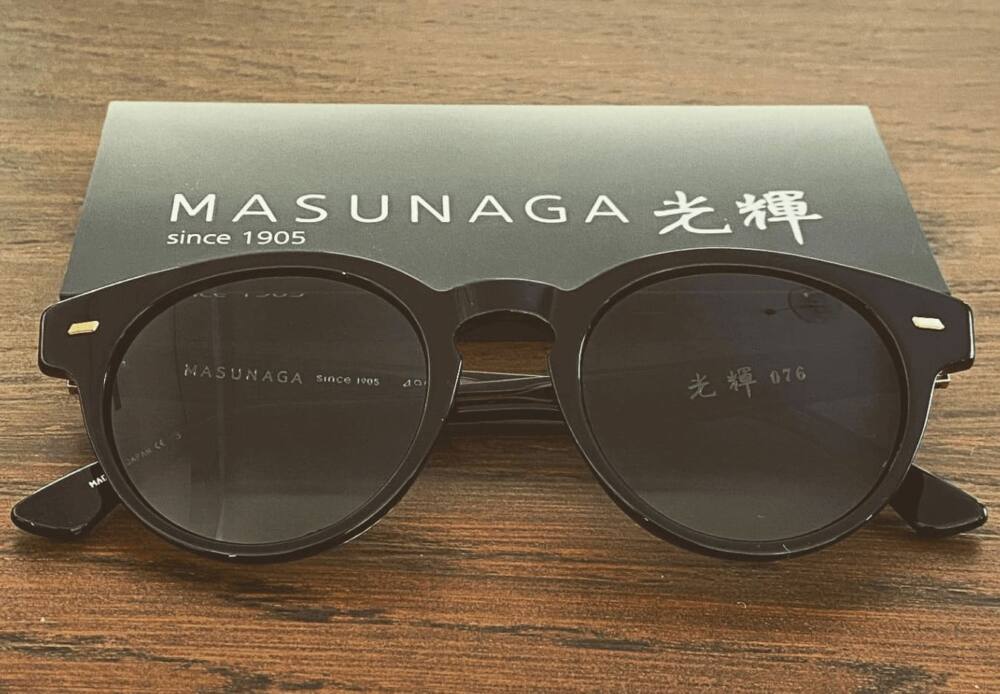 Many international eyewear brands rely on Masunaga to produce their frames since they use the best quality materials and produce premium world class products.
Nackymade
If funky eyewear is your thing, then Nackymade is for you. This Japanese eyeglasses brands is quite new when compared to other brands on this list. However, it produces some of the coolest glasses while staying true to its Japanese roots.
This brand was started by Naoki Nagakawa in 2004, a very talented craftsman. Besides having creative and original designs, these glasses are made to fit just right.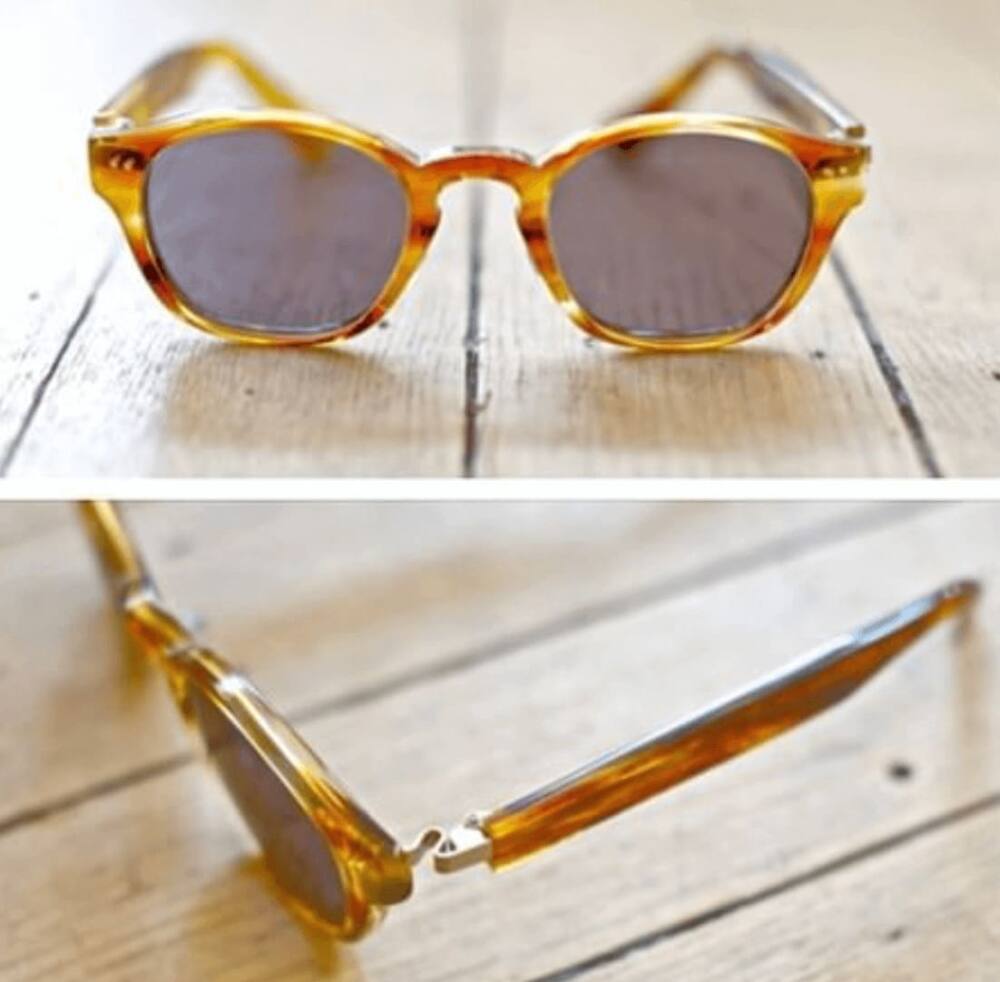 Nackymade uses Japanese plastic acetate as raw material for its products. Over the recent years, the custom made frames have gained fans in Japan and around the world. They sell amazing quality Japanese spectacles that I use in daily lifestyle.
Matsuda
Matsuda was established in 1967 by Mitsuhiro Matsuda in Tokyo. This Japanese eyeglasses brands embraces the traditional Japanese craftsmanship and innovative technology to produce some of the best eyewear in the world.
Unlike other brands, Matsuda looks takes inspiration from architecture and fashion. This makes them one of the most original brands in the world.
Each frame is crafted and finished by hand at the company's workshop in Sabae in the Fukui region. Each piece of luxury eyewear takes about two hundred and fifty steps to complete the manufacturing process. It's one of the top Japanese eyewear brands.
Matsuda is known for experimenting and innovating. They also use Sterling silver and 18K gold to add accents to their eyewear for added value.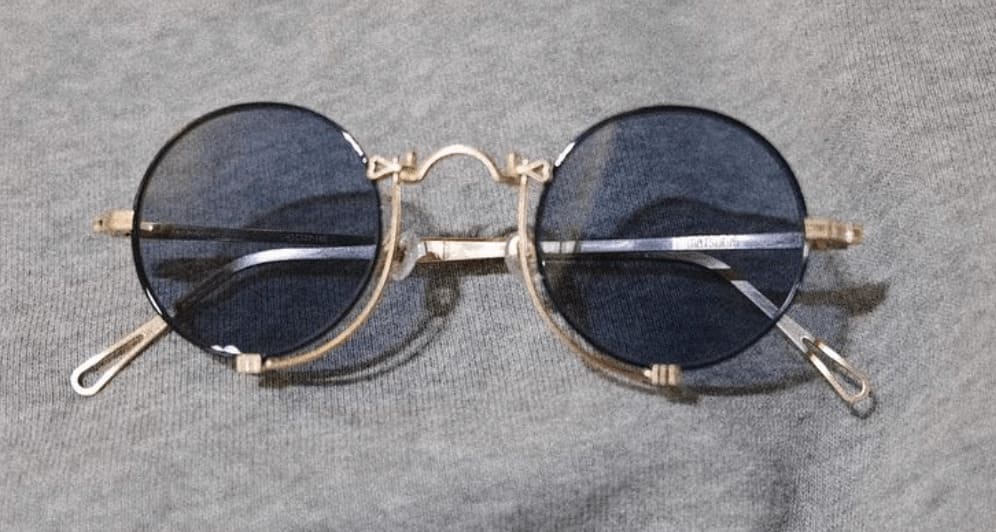 This Japan's glasses brands is my personal favourite. And has been endorsed by popular Western celebs as well!
Seiko
Seiko is a well known name across the globe. The company started off in 1881 by producing watches and clocks. It later started manufacturing optical lenses, and related eye care products.
The Japanese word Seiko translates to precision and that is what the company is committed to. Seiko is one of the largest and leading manufacturers of high-tech optical lenses and frames across the world.
Seiko has outlets all over the world. Each of their lenses is made by experts who guarantee the finest quality of products. They boast of the Seiko logo being a mark of high quality. You'll also find some of the coolest Japanese sunglasses here.
Masahiro Maruyama
Masahiro Maruyama was started in 2011 and is known for its quirky designs. They have a variety of collections to choose from. They include, Twist, Broken, Straight, Collage, Doodle, and Erace.
All the frames by the Japanese eyeglasses brands are manufactured in the Fukui prefecture of Japan. Skilled artisans come together to create each product and to add intricate asymmetrical designs and details. Each piece is made by hand and involves several steps. I love this Japanese eyewear brand for it's quality.
The brand uses high quality material like Mazzuccelli's acetate and pure titanium. These fabulous glasses are sure to make you stand out in a crowd. It's amongst the best Japanese eyeglasses brands.
Boston Club
While the name suggests that the company has American origins, Boston Club was started in Japan in 1984. When it first started, it revolutionized the eyewear trend of the 80s.
The Japanese eyeglasses brands features three categories of frames. They are casual and classic metal glasses, acetate frames and also flip-up frames.
The Japanese eyeglasses brands is known for their high quality and great designs. They are also known for redesigning and remanufacturing existing styles and designs. It's one of the best Japanese eyeglasses brands
Dita Kohn
Dita Kohn is one of the most amazing Japanese sunglasses brands with numerous styles and designs. They're globally famous for their attention to detail designs and craftsmanship. I bought 2 sunglasses from this brand and I love both of them as they fetch me a lot of compliments.
They use high quality materials and their frames are flexible as well. I love how lightweight they are that it almost feels like you're not wearing anything. Dita Kohn has sturdy frames that go on for a long period of time. You're definitely going to love this Japanese sunglasses brand.
Choosing the Right Eyeglasses Frames for Yourself:
There are 4 factors that play an extremely important role when you choose an eyeglasses for yourselves:
Face shape: Different frames look good on different face shapes. Square or rectangular frames look good on a round face while geometric shapes frames suit better on an oval face. Square faced people can go for round glasses and diamond-shaped faces can choose something like cateye frames.
Skin tone: warm skin tones can go for gold, honey, shades of brown or green while a cool complexion person can choose silver, black, pink, mauve etc.
Lifestyle: choose an elegant frame if you're someone who goes to office daily, funky glasses like cateye might not suit your lifestyle. You can choose funky glasses if you're still in college or school and are much younger.
Personality: Personality plays an important role, for example, if you're a fun person on weekends then you can choose different coloured glasses that suits your mood. If you're focused, silent and shy go for basics that aren't too loud.
Japanese Eyewear Brands: FAQs
How can I order glasses from Japan?
Most Japanese eyeglasses brands have online stores that deliver their products across the globe. You can place your order on the official websites/ online stores of the brand.
How much do glasses cost in Japan?
The cost of glasses in Japan includes the prescription. Prices can be anywhere between 5,000 and 13,000 yen. Sunglasses that are branded may cost a little more, depending on the brand and model you opt for.
Are Masunaga glasses good?
Masunaga is one of the best Japanese eyeglasses brands not only in Japan but in the whole world.
Is Matsuda a good brand?
Matsuda is one of the most popular Japanese eyeglasses brands. They use premium quality raw material to manufacture their eyeglasses.
What kind of glasses make you look younger?
Here are some tips to remember if you want to look younger while wearing glasses:
– Opt for black frames. They are versatile and go with any type of hair, clothing or event
– Cat eye frames are a great option. They add a feminine touch to your look while highlighting your cheekbones
– Avoid aviators. They tend to make you look more mature rather than lively. 
– Avoid chains on your eyeglasses. WHile they are great if you are going for an old school look, they are not for those looking for a younger look. 
– Avoid clear and rimless frames. Like aviators, these will also make you look more mature.
Why are glasses so cheap in Japan?
One of the biggest reasons why getting glasses in Japan works out so cheap is because the cost of the eye check up is included in the cost of the glasses. Another reason is that many stores offer fitting of the lens and frames as well. 
Are glasses popular in Japan?
Glasses in Japan are more influential than fashionable and it's one of the leading countries with regards to eyewear brands. Eyeglasses in Japan are extremely popular.
Also Read
Masunga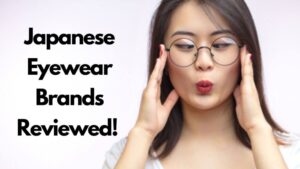 We curated a list of Japanese eyeglasses brands for you to get the most stylish yet comfortable pair of glasses from Japan! Do check out Masunga which is the best in the list, read further to know more.
Product SKU: 835975893
Product Brand: Masunga
Product Currency: Japanese Yen
Product Price: 1000.00
Price Valid Until: 2022
Product In-Stock: InStock