In an incredibly rare and awe-inspiring event, Tokyo's iconic Hachiko dog statue, a symbol of loyalty and devotion, was brought indoors for a captivating art installation.
Presented in a pop-up bedroom display in front of Shibuya Station, this extraordinary showcase drew massive crowds to witness the legendary canine, which became famous for its unwavering dedication in waiting for its deceased master.
The timing of this remarkable exhibition couldn't be more perfect, as it coincides with the commemorative events marking the 100th anniversary of Hachiko's birth.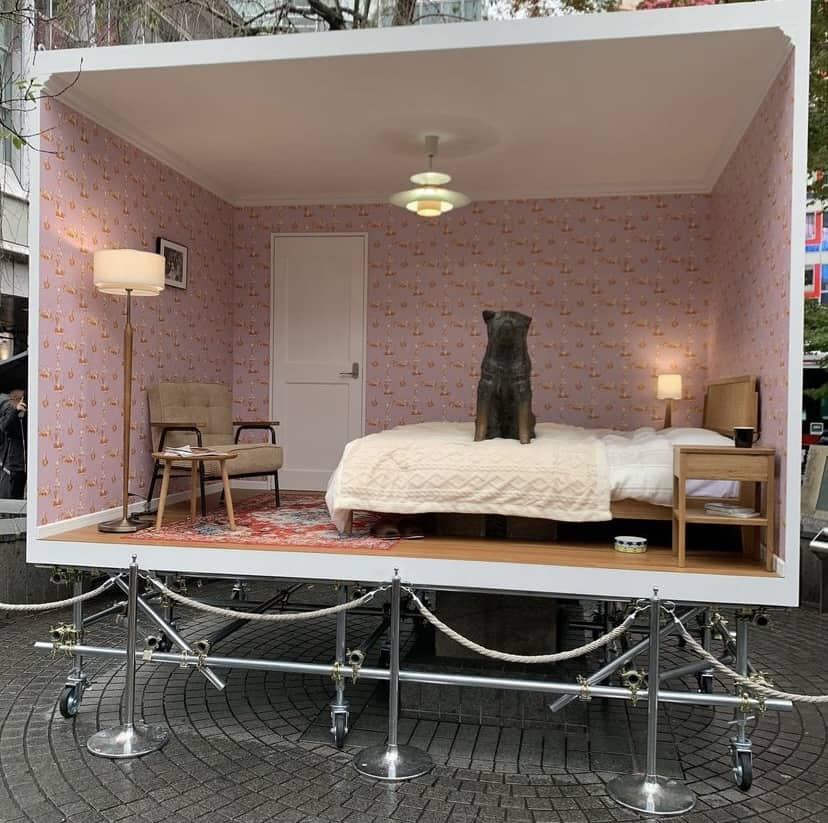 With this exclusive display available for just one day, visitors have the extraordinary opportunity to step into Hachiko's resting area, transformed into a beautifully styled bedroom.
Every detail has been meticulously designed to transport visitors into a realm of wonder and reverence. As you enter the space, you will be immediately captivated by the ambiance, carefully crafted to honor the undying loyalty of Hachiko.
The bedroom, created with profound care and respect, offers a glimpse into the life of this revered dog, who touched the hearts of millions around the world.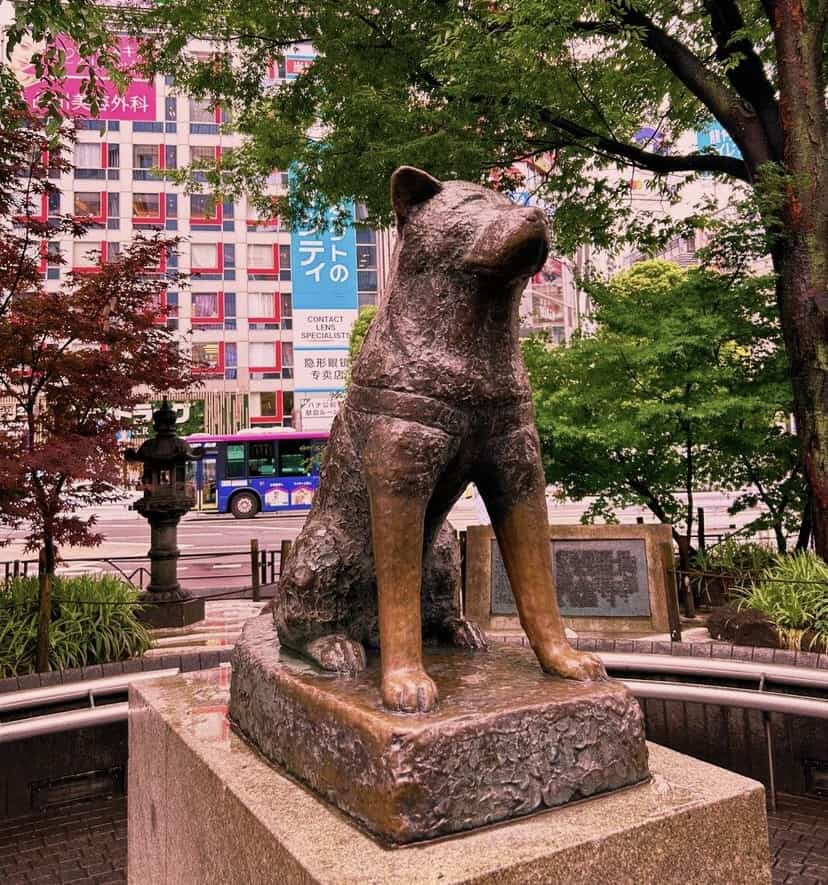 As you explore the elegant setting, you will find yourself surrounded by subtle reminders of Hachiko's legacy. The walls bear enchanting photographs of the beloved canine, showcasing the intimate bond it shared with its master.
With the warm hues and soft lighting, the atmosphere evokes a sense of tranquility and comfort, providing visitors with a unique opportunity to connect with Hachiko's extraordinary spirit.
This art installation is more than just a mere display; it is an ode to the connection between humans and animals, a poignant tribute to the profound impact that loyalty and devotion can have on our lives.
By experiencing Hachiko's resting area in this intimate setting, visitors have the chance to reflect on the incredible bond that exists between humans and our faithful animal companions.
For those fortunate enough to witness this once-in-a-lifetime event, the captivating display of Hachiko's pop-up bedroom promises to leave an indelible mark on their hearts.
As we celebrate the century mark since Hachiko's birth, this exceptional showcase serves as a poignant reminder of the enduring power of love and loyalty.
Here are a few key details about the Hachiko Dog statue in Shibuya Tokyo:
The statue is located at the Hachikō Exit of Shibuya Station, one of the busiest train stations in Tokyo. It has become a popular meeting spot.
The statue depicts Hachikō, a real Akita dog who lived in Tokyo in the 1920s. Hachikō waited daily for his owner at Shibuya Station for over 9 years after his owner passed away.
Hachikō's extreme loyalty came to symbolize fidelity and friendship in Japan. A statue was erected at the station in 1934 to honor this. It remains a beloved symbol of the virtues of loyalty and companionship.
In recent years, the Hachikō statue has become massively popular on social media. It's a top photo spot for tourists and locals alike.
At all hours you'll find large groups posing and taking photos with the iconic dog statue, often leading to congestion.
The statue has in many ways come to represent Shibuya and Tokyo as a whole. It features prominently in pop culture and advertisements too.
The constant crowds and photo shoots around the statue have some residents and commuters complaining it disrupts traffic flow in the busy area.
So in essence, while meant to honor a loyal pet, the Hachikō statue has taken on outsized social media fame that now dominates the landscape around Shibuya Station.