Aquí tienes una forma divertida de aprender japonés: ¡el ANIME! Aquí están los el mejor anime para aprender japonés. Compruébalo.
Muchos educadores japoneses sugieren que las series de anime y las novelas de anime son una forma estupenda de aumentar la motivación para aprender el idioma y una gran manera de entender cómo se pronuncian las palabras. Así que he seleccionado un par de mis animes favoritos que tienen un buen argumento y son fáciles de entender.
Así que empecemos con los mejores animes japoneses para ver.
El mejor anime para aprender japonés - Resumen rápido
Los mejores anime para aprender japonés
スクールランブル (School Rumble)
If you love high school drama, Ruido escolar will have you hooked with a medium pace of speech, this anime is great to learn high school Japanese lingo. The show revolves around Tenma Tsukamoto, a high school girl who is trying her best to win the heart of the high school bad boy. 
Este anime puede enseñarte a entender y reaccionar a la charla casual local entre amigos. Una gran ayuda para socializar entre los más jóvenes de Japón.
Relacionado con esto: Mejor anime con personajes femeninos fuertes
ポケモン ("Pokémon") - El mejor anime para aprender japonés
Pokemon short for pocket monsters have been around for decades and have been loved for their positive messages to young children to value friendship and work hard to achieve their dreams. 
Este es un gran anime para ver y aprender una combinación de información útil, el anime está dirigido a los adolescentes. Así que el ritmo del discurso es moderado, lo que facilita la comprensión de la pronunciación de las palabras difíciles.
The main character Ash sets out on a journey to become the world's best pokemon trainer, through his journey he finds friends who support him to achieve his dreams as well as theirs through the process. 
Este es un gran anime para empezar a aprender japonés, ya que no utilizan palabras complejas. Hay una versión del programa que tiene un ritmo más rápido y palabras complejas que realmente enfatizan más el significado. Puedes comprobarlo para un aprendizaje avanzado.
Relacionado con esto: Mejor anime de ángeles
けいおん ("K-On!")
Here is another high school classic anime, K-On!, that is great if you're a musician and would like to connect and socialise with local musicians in Japan. The series is about four high school girls who start a band to find their way into fame and fortune. 
The vocabulary and notion of speech are mainly about the performing arts and how they communicate with each other to achieve greatness in their musical careers.
The anime consists of one season that has thirteen episodes which are great if you don't like getting into a multi-seasonal binge. 
I would suggest this anime to people who are planning on pursuing a musical career in Japan as the whole show revolves around different musicians the four girls meet and also a great way to understand the musical taste of the Japanese.  
Relacionado con esto: El mejor anime para bebés
デスノート ("Death Note")
Death Note is my favourite and also a favourite among many others around the world. The anime is a combination of thrill, excitement and intellectual thinking.
The pace and vocabulary are showcased for upper-level Japanese students so it might not be the best choice to start with but a great series to advance to once you've got a hang of the basics. 
The show is about the death notebook that falls into the hand of a young aspiring high school student who is the son of a police officer.
Luz Yagami, the main character who finds the death note is a genius who has been given the power to control the fates of the people he finds unworthy to exist after their crimes to create a world without crime.  
El vocabulario utilizado gira en torno a las fuerzas del orden y a mucha jerga del trabajo policial. La serie es estupenda para entender los kanjis japoneses, que son bastante diferentes de la fluidez que tiene el inglés al hablar el idioma. 
ドラゴンボール ("Dragon Ball")
Bola de Dragón is by far one of the oldests and still running anime series that is a favorite among teenagers from all around the world. The series is culturally rich and is perfect for beginners as the pace of speech is slow and clear with a lot of action to keep you glued to the screen. 
The series focuses on Goku the main character of the series and his friends who are out to find the seven Dragon balls that have been scattered around the world and once brought together summons a wish-granting dragon that full-fills all of your desires. 
La serie es rica en cultura japonesa y artes marciales, lo que la hace muy divertida y emocionante de ver. Es un excelente anime para empezar a aprender japonés.
となりのトトロ ("Mi vecino Totoro")
Mi vecino Totoro comes from one of the most famous anime studios, Ghibli movies. It is a classic Japanese children's favorite that has made it to the hearts of kids all around the world.
He aquí otro excelente anime japonés para empezar a aprender el idioma, con palabras y pronunciación sencillas que son fáciles de entender, comprender y recordar, gracias a los adorables personajes.
El argumento gira en torno a dos personajes principales, Mei y Satsuki, que se trasladan a un pueblo rural y comienzan una vida allí con su familia. El anime muestra escenarios rurales y paisajes del antiguo Japón que se han inspirado en la historia del lugar. 
魔女の宅急便 ("Kiki's Delivery Service")
Kiki's Delivery service is a great follow up from My Neighbor Totoro, made by the famous Studio Ghibli.
I'm sure if you ask any adult or child in Japan about this anime they will tell you they grew up with it as the series has been on air since 1989. Making it an excellent anime for beginners to start learning Japanese.
Se trata de una serie estupenda para mostrar a los niños que quieren aprender japonés, ya que no se utilizan palabras japonesas de moda ni jerga local.
El argumento trata de una pequeña niña de 13 años que es una joven bruja y su compañero el gato negro. El anime es de género comedia y tiene excelentes frases japonesas de carácter positivo para aprender.
君の名は。("Su nombre")
"Su nombre" is definitely one of the most amazing and successful Japanese anime movies that has made it to the Japanese screens after two thousand.
El vocabulario está por encima de lo moderado y tiene la jerga nativa que lo hace un poco difícil de entender para los principiantes. Pero tiene palabras nativas japonesas ricas que son buenas para añadir a su vocabulario.
The anime is based on Makoto Shinkai's perception that shows the daily life of growing teenagers in a fantasy world in japan.
Los personajes son emocionantes y captan la atención, por lo que es un anime excelente para que los principiantes vean si pueden seguir la velocidad y la pronunciación.
化物語 ("Bakemonogatari")
Bakemonogatari is an excellent anime series to watch if you're into witty conversations among high school students.
This is an excellent anime to test and improve your Japanese as the conversations are fast paced with sarcastic and most of the time double meaning intentions that are not easy for beginners to understand.
It is safe to say this anime is for advanced Japanese learners, the storyline is based on a young high school kid named Koyomi Araragi that has a way with words and tries to talk his way with many different heroines that he comes across in the anime. 
ペルソナ4 ("Persona 4")
Are you a fan of murder and mystery based stories, Persona 4 will peak those interests while teaching upper beginner phrases and dialogues that can help you improve your basic Japanese. 
The storyline starts with a series of mysterious murders that take place in a rural town called Inaba. The murders happen when there is a fog immediately after a burst of heavy rains where people have gone missing right after. 
Las personas que desaparecen tras la niebla acaban de alguna manera en un canal que sale al aire misteriosamente a medianoche.
How To Use Anime To Learn Japanese
While anime is a great tool to learn Japanese, it shouldn't be your only way to learn Japanese. This is because Japanese anime uses a lot of informal language and a lot of made up words.
And if you converse with Japanese people like how they converse in anime, it'll be considered rude. It's important that you learn the right honorific's in Japanese and what to use where.
However, all hope is not lost. You can still learn Japanese watching good anime. It can help you understand basic words in Japanese like yes, no, up, down, here, there, where?, what?, when?, etc. And you will also understand what nouns, verbs, adjectives you can use depending on the context.
Here are some tips you can keep in mind when watching anime to learn Japanese
First Learn Your Basics
Start watching anime to learn Japanese only after you have some understanding of Japanese. Get your foundation right by watching tutorials.
Choose A Relevant Anime
To learn Japanese when watching anime, you need to choose anime that makes sense. As much as possible, choose anime that is set in the real world in present. This way the conversations will be more realistic-like. It's best to stick to anime whose timeline is set to present day.
Take Notes and Actively Listen
Make sure that you actively listen to the words being said. The patterns they are used in. The different conjugations they are used in. Make sure that you also take notes of words or phrases you havent heard or understood so you can look it up later
Rewatch the Anime
Try as much as possible to rewatch anime so you can understand how much you have learnt and can compare the level of understanding as you keep learning Japanese. Try turning the subtitles off and figure out the meaning of the phrases and then turn it on to check if you were right.
Another useful tip: Choose one anime episode or movie as a standard to check your level of understanding. Rewatch this particular episode or movie in regular intervals like maybe end of every month so you can understand how much of the anime you can understand without the subtitles
Lea también: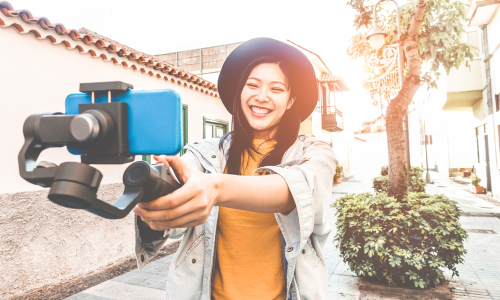 Hola, soy la autora principal de Japan Truly. Me encanta todo lo relacionado con Japón y me encanta probar productos japoneses, ya sea para el cuidado de la piel, el maquillaje o los gadgets. Aquí encontrarás reseñas de algunos de los productos japoneses más vendidos (probados).