¿Alguna vez te has preguntado si la Sailor Moon de ojos azules y pelo rubio es japonesa o blanca? Pues sigue leyendo para averiguarlo.
Sailor Moon es la mujer maravilla de Japón. Creada originalmente como Bishōjo Senshi Sērā Mūn (美少女戦士セーラームーン), y adaptada a diferentes idiomas, ahora tenemos a Sailor Moon tal y como la conocemos.
Pero, ¿es Sailor Moon japonesa o blanca? Esta es una pregunta compleja que no parece tener una respuesta directa. Así que voy a analizar todos los aspectos de Sailor Moon para que podamos llegar a una respuesta convincente al final de todo.
If you're a huge Japanese manga fan, I'm sure you know Sailor Moon. 
Si no estás familiarizado con Sailor Moon, entonces ve, lee o mira de inmediato porque te has perdido una obra de gran talento.
Sailor Moon has been acclaimed for its illustration, characterisation and humour over the years, and with the manga series having sold over 35 million copies worldwide, it has risen to the status of the "best-selling" shojo manga series. 
El merchandising de Sailor Moon también ha generado más de $13 mil millones en todo el mundo. ¡Eso sí que son ventas importantes!
Sailor Moon en los Estados Unidos:
Sailor Moon was telecasted in the USA but the character was renamed as "Serena" to appeal to the American audience. The other characters and storylines were also changed since it was going to be telecasted to a young audience. A few things about her likes and dislikes were also changed.
For instance, in the Japanese version, Sailor Moon loved pork buns like any Japanese kid, but in the American version, she downed donuts by the dozen! 
¿Sailor Moon es japonesa o blanca?
¿Qué es Sailor Moon?
Sailor Moon is a series about a middle school girl called Usagi Tsukino, from Juban in Tokyo. 
Sus padres y su hermano son presentados al principio. Todos ellos tienen nombres japoneses.
Se hace amiga de una gata negra llamada Luna que tiene poderes mágicos y puede hablar. Luna le da a Usagi un broche que es mágico, y esto transforma a Usagi en una soldado que puede luchar contra el mal y salvar la tierra. Así, Usagi se convierte en Sailor Moon.
La serie continúa narrando cómo Luna y Sailor Moon forman su equipo de soldados que luchan por salvar a su princesa y encontrar el Cristal de Plata. Cada uno de los soldados asume nombres acordes con sus poderes y calidad.
Hay un total de cinco arcos en la serie que comienza con la formación del equipo de soldados y termina con una enorme batalla hacia el final.
Sailor Moon también tiene un interés amoroso, un compañero de instituto que se une a ellas como Tuxedo Mask.
Sailor Moon es un personaje femenino interesante y fuerte que es el favorito de muchos, de todas las edades. Sailor Moon también es uno de mis personajes de manga favoritos y he disfrutado mucho de la mayoría de los libros y series.
The Twitter Challenge That Started It All
Hasta ahora, está bastante claro que Usagi y Sailor Moon son japonesas. Pero, ¿qué es lo que inició este debate mundial sobre si Sailor Moon es japonesa o blanca?
Sailor Moon was born Japanese, with Japanese parents and a Japanese name. All her friends are Japanese too.
However, when the character was created, she has huge blue eyes and long blonde hair that is put up in ponytails. She wears a very cute sailor outfit too. This is where the confusion begins. 
A couple of years ago, the #sailormoonredraw challenge was initiated by a Korean artist. He put up the original illustration of Sailor Moon and a snapshot of the anime character.
He asked artists from everywhere to send in how they pictured Sailor Moon to look or their versions of the character. That particular tweet has been re-tweeted and shared over 10,000 times!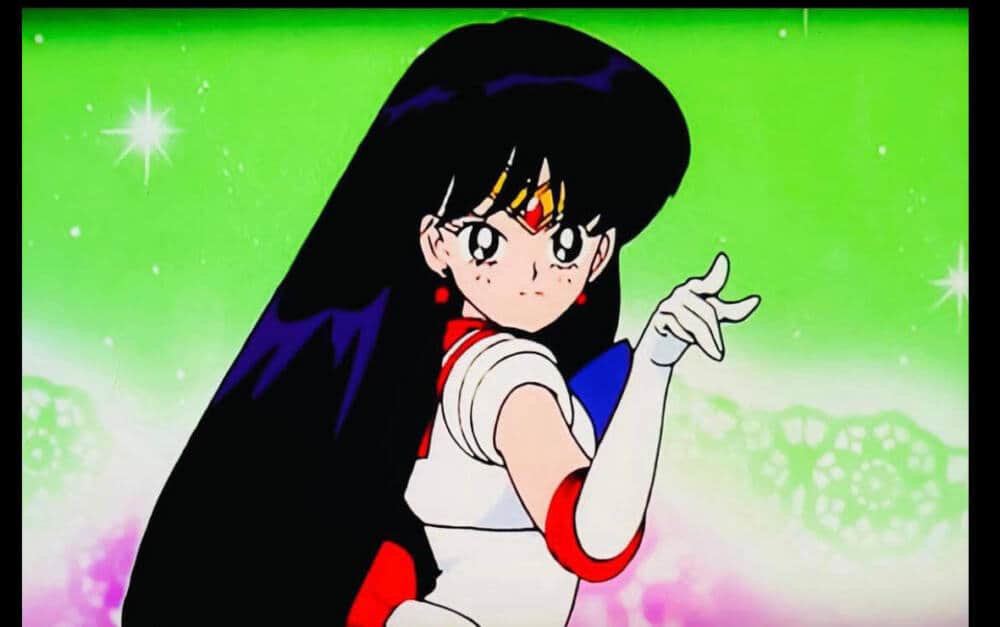 It took the whole world by storm when many redrew or re-illustrated Sailor Moon with Japanese features. This trend was started by the artist, Silverjow, who himself is not Japanese.
The image was shared several times and it was a very beautiful illustration with Sailor Moon's delicate facial features and Asian characteristics.
La idea detrás de su ilustración es que Sailor Moon debe parecer japonesa.
¿Cómo fue esto con los japoneses?
Manga and anime has its origins in Japan, with a huge fan following amongst the Japanese people themselves.
According to research, it has been concluded that the Japanese automatically visualise or consider all characters originating in Japan to be Japanese, regardless of how they look or what their facial features are. 
This might be surprising to the rest of the world, especially those in the West. When Sailor Moon was redrawn with Asian features, it seemed like most Western fans loved the idea and felt like they could relate the character to the stories.
However, this was not the case in Japan amongst her fans there. The Japanese did not really require or need Sailor Moon to look Japanese, because in their minds, she was Japanese by origin.
La controversia de todo esto:
We all know what's happening in the world with race stereotypes and the urge to "make things normal", to include "diversity" in everything. The same applied to Sailor Moon as well.
While the way Sailor Moon looked didn't make a difference to the Japanese, the Westerners felt Sailor Moon should look a certain way since she was Japanese.
The "slanted eyes" and the "straight bobbed hair" is considered a Japanese stereotype and when SilverJow drew Sailor Moon with these features, he raised quite a few comments. 
En primer lugar, los japoneses consideraron que no tenían que hacer valer su raza porque el personaje se originó en su propio país. La idea de que el resto del mundo tenía que hacer valer que era japonesa es absurda, porque todo el mundo sabe que el manga es originario de Japón, independientemente de cómo se ilustren los personajes.
Secondly, the idea that the Japanese race has to be represented with straight, short black hair and slanted eyes is also not in good taste.
Take one walk through the streets of Tokyo or any other city or village in Japan and you will find a variety of sizes, shapes, hair colour, skin colour and facial features. It is simply not right to stereotype all Japanese that they look a certain way. 
Algunos japoneses incluso se ofendieron por la forma en que se ilustró el personaje.
En cierto modo, creo que es bueno que se haya iniciado esta polémica, porque el mundo entiende ahora que las personas de una determinada raza minoritaria no se ven realmente de una manera determinada. De hecho, son los que no pertenecen a la minoría los que los ven así.
Otro resultado interesante de la controversia fue que los japoneses no dibujan realmente sus personajes de manga para que parezcan "blancos" (esta fue una cuestión planteada por muchos). Los dibujan para que reflejen las cualidades que posee el personaje, pero para una persona de fuera que esté sintonizada con los estereotipos raciales, acaban pareciendo "blancos".
Having said this, another fact comes to the forefront. In a Japanese manga or series, when a non-Japanese character is created, there is a certain stereotypical element added to differentiate that character as being foreign.
It could either reflect in the way the character speaks, words that they use or even the way they look – facial features, colour and texture of the hair, skin and so on. So I guess, it goes both ways!
So, Is Sailor Moon Japanese or White?
After all this discussion, do we have a clear answer? Let's see. Big blue eyes, innocence in the eyes, yet a grit in her stance. Long blond hair worn in two ponytails. Slim physique, dressed in a sailor outfit. She is a soldier who fights evil, rescues the princess and saves the world. 
Por si acaso, supongamos que Sailor Moon no se considera japonesa. Entonces, ¿es caucásica? Algunos podrían incluso argumentar que podría pertenecer a una raza diferente.
The way Sailor Moon has been created, I believe the character can easily slip into any race or nationality. Since she originated in Japan, she is considered Japanese by the people of the country.
The fact that she is the fighter of all evil, for everybody in the world, implies that she can fight for the people of any country and for any race. Her neutral looks makes her the perfect soldier. She may not necessarily be white, but she will fight for them, with just the fight she puts up for the Japanese. 
Otro argumento de peso es que, aunque el personaje de la colegiala es japonés, una vez que se transforma en Sailor Moon, no es japonés.
Fue enviada por la reina Serenity a la Tierra para reencarnarse, por lo que originalmente era una niña del reino de la luna, o una "Lunariana".
Por ello, se la considera la princesa del Reino de la Luna y, por tanto, no es japonesa. Con el tiempo, se casa con Tuxedo Mask (que en realidad es Kind Darrien, reencarnado en el Japón actual) y se establece con él como su reina. Tienen su propio reino de leales marineros exploradores como guardianes y soldados.
Sailor Moon Ethnicity: FAQs
Is Sailor Moon Japanese?
According to the manga and anime, Sailor moon's origins are in Japan. And hence can be considered Japanese. However, her physical features do not look like a typical Japanese characters we see in other anime.
Why is Sailor Moon's hair yellow?
Blonde hair is a very bright, eye catching color which is why the creator of Sailor Moon, Naoko Takeuchi, decided to keep Sailor Moons hair yellow or blonde throughout the series.
What is Sailor Moon's real name?
Sailor Moon's real name is Usagi Tsukino (月野 うさぎ). Sailor Moon's name is also refered to as Serena Tsukino or Bunny Tsukino is English and other language versions. She is the protagonist and super-heroine in the series Sailor Moon
Lea también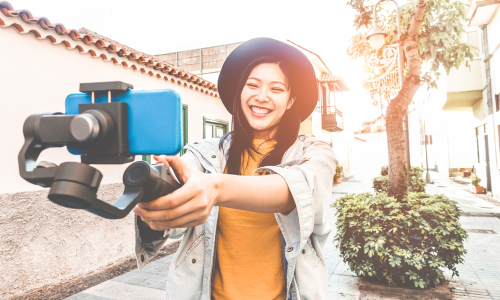 Hola, soy la autora principal de Japan Truly. Me encanta todo lo relacionado con Japón y me encanta probar productos japoneses, ya sea para el cuidado de la piel, el maquillaje o los gadgets. Aquí encontrarás reseñas de algunos de los productos japoneses más vendidos (probados).