Here are a few Japanese beauty secrets followed by Japanese women that keep their skin looking flawless and beautiful. Follow these skincare steps to improve your overall skin health!
Japanese women are known to have beautiful, glowing, glass-like skin and gorgeous lustrous hair.
What is the secret behind this? Well, it's a combination of a healthy diet and the layering of high-quality skincare products.
You can try some of the secrets from Japan in your skincare routine and get similar results too. 
Japanese Beauty Secrets You Can Start Using Today
Quick answer:
Use a gentle cleanser or face wash everyday.
Regularly exfoliate skin with Azuki beans.
Follow Japanese skincare routine and add skincare with hyaluronic acid for optimum skin hydration.
Use body lotions and skin softeners.
Use rice bran skincare products to delay signs of aging.
Apply Tsubaki Oil on your hair and body to provide nourishment.
Regularly use Japanese face masks.
Eat healthy and include green tea as part of your diet
Use Sunscreen if you're going out
Use Vitamin C infused skincare products for naturally glowing skin
Use a Gentle Cleanser And Rinse With Lukewarm Water
The first of the Japanese beauty secrets is pretty simple to follow.
Japanese women believe in keeping their skincare hydrated and clean. The first step to a skincare routine is cleansing.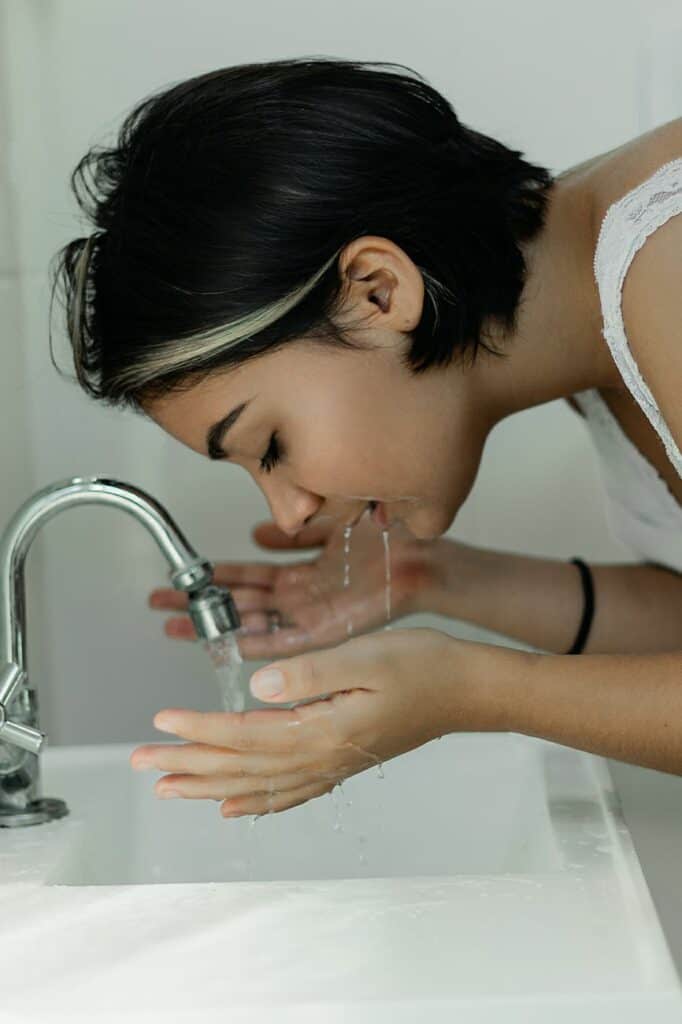 Why should you use lukewarm water instead of hot water? This is because super-hot water can strip your skin off its natural oils and causes dryness.
On the other hand, Lukewarm water, along with a gentle cleanser, helps in restoring the natural oils effectively cleanses the skin. 
Exfoliate Using Azuki Beans
Azuki is Japanese Red beans. And they've been part of Japanese beauty secrets rituals since the 8th century.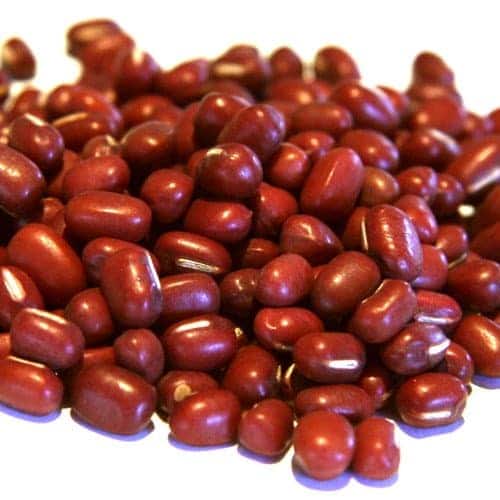 It contains Saponin, which is a natural cleansing compound and Vitamin B9, which helps in promoting healthy cell growth. This results in clear, smooth, blemish-free skin when used regularly.
There are many drugstore products available that contain azuki enzymes and can be incorporated into your Japanese skincare routine easily.
Since it's exfoliating, I recommend using it not more than twice a week.
Here are some body exfoliators you can check out!
Use Skincare With Hyaluronic Acid
Other than including green tea and hot water in their diet to naturally hydrate their skin, Japan women also make sure to use skincare products with Hyaluronic acid.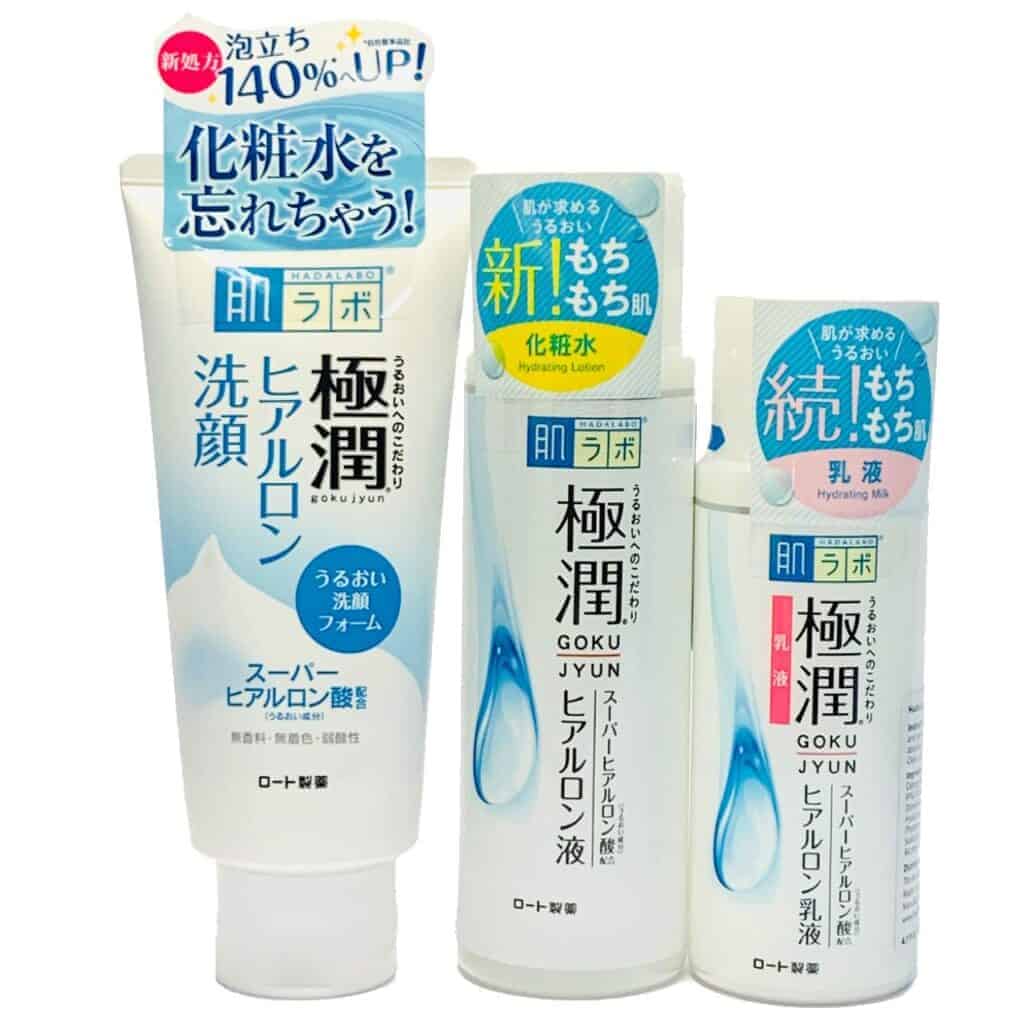 One thing is very clear about Japanese skincare industry – they give a lot of importance to hydration of the skin.
If you want smooth, plump and soft skin, you gotta make sure to pump your skin with enough hydration. Which is exactly what Japanese skincare industry focuses on.
Hyaluronic acid became popular in the western countries very recently but it has been part of the layering skincare routine in Japan and Korea for ages.
Their most popular skincare brands and products consist of hyaluronic acid, which provides hydration to make the skin plump and soft.
From Japanese serums to cleansers, Hyaluronic acid is found in most of the Japanese skincare products.
Using Lotions and Skin Softeners
Lotions or skin softeners are a mix between toners and serums. They provide hydration and tone the skin at the same time. Some lotion also contains actives like Ahas and vitamin C in them, making them an essential layering product.
Just take a few drops of the lotion in your palm and pat it on the skin. Another Japanese beauty secret you must know is that Japanese women don't rub the toner/lotion on the skin, they pat it in. This helps the ingredients to penetrate deeper into the skin.
Use Rice Bran Infused SkinCare Products
Another one of ancient Japanese beauty secrets is the use of rice bran.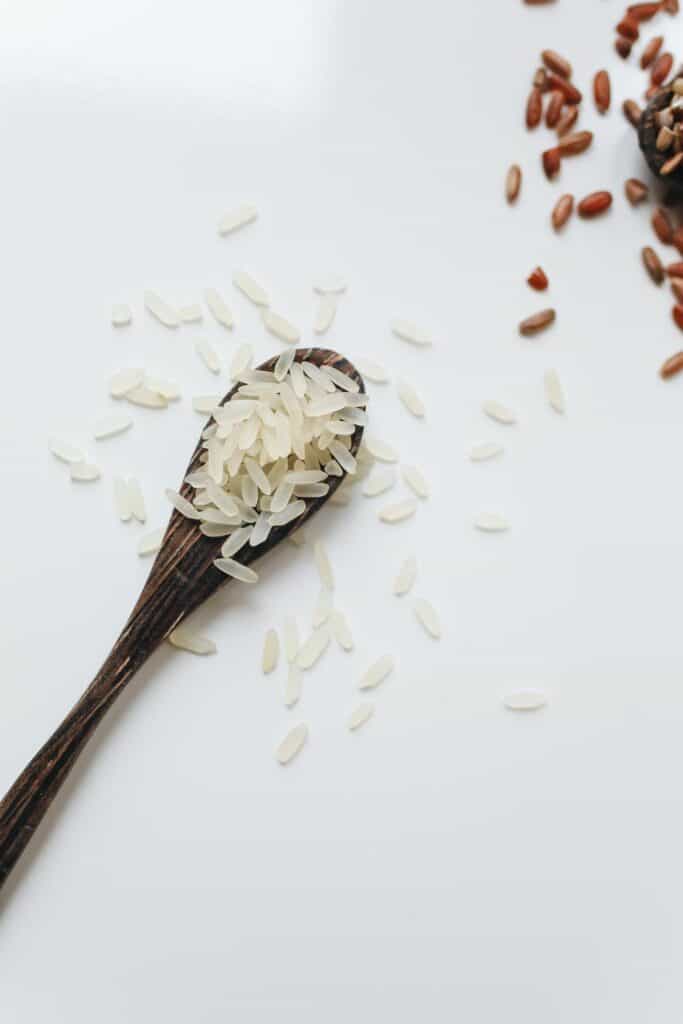 Rice Bran, or Komenuka as popularly known in Japan, is an ingredient that women in Japan swear by! Rice Bran is super rich in antioxidants and essential nutrients and improves the texture of the skin.
Rice bran also reduces and delays the signs of aging like wrinkles and fine lines. Other than that, it also provides bright and healthy-looking skin. 
Rice bran infused skincare products are very popular worldwide and are also easily available in several drugstores.
Go to Onsen Baths Regularly and Bathe Daily
The next of the Japanese beauty secrets is pretty obvious! Bathing and dipping your skin in the goodness of a relaxing onsen.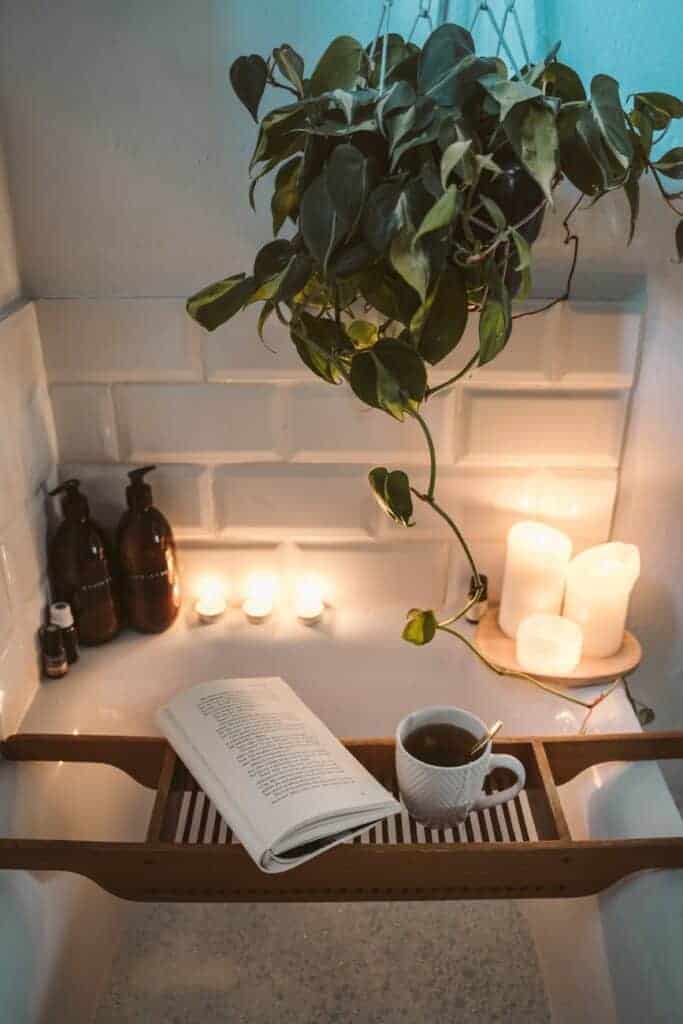 Bathing in Japan is considered to be a beauty ritual. A hot steaming bath before going to bed improves blood circulation and relieves your body of aches, pains and muscle stiffness.
A nice warm bath also relaxes your body for a deep sound sleep. Here are some body washes you can check out to hydrate and moisture your skin with every wash!
Other than that, it also helps in detoxing the skin which further helps in attaining clear glowing skin. Japanese also add various herbs and salts in their bathing routines which helps in their beauty and healing treatments.
You can also relax at an Onsen once in a while. Natural Bath springs are present all over Japan in various resorts, city centers, and some open air spots that are unattended.
Relaxing in this mineralized water rich in nutrients will help you skin absorb all the goodness. Moreover, the steam from the onsen will help clear up your pores and lead to brighter skin.
Nourish your Skin and Hair With Tsubaki Oil
The next one on this list of Japanese beauty secrets is using Tsubaki oil – something the Japanese women have been using for centuries.
Tsubaki oil also known as the Camellia Oil is a known beauty elixir in Japanese Beauty rituals for centuries.
It's a golden lightweight oil that is fast-absorbing and non comedogenic. This means that it doesn't clog the pores so it's great for sensitive skin too.
Tsubaki oil is rich in antioxidants, Omega-9 fatty acids, essential proteins, and triglycerides which help in providing the hair with luster without weighing it down.
You can also use Tsubaki hair oil to style your hair as it doesn't weigh down the hair. Japanese women use this oil as a leave-in hair serum on wet hair after a shower, which keeps their hair manageable and shiny.
Also, Tsubaki oil can also be used as an essential facial oil. Since it's fast-absorbing, it doesn't leave skin feeling heavy or greasy. But rather, leaves your skin looking healthy, moisturized, and bouncy.
Tsubaki oil also improves the skin elasticity and that's why Japanese women have such smooth glass-like skin that always looks youthful.
Pair this up with a nourishing hair conditioner when you wash your hair for smooth and frizz free hair!
Pamper your Skin with Facial Masks and Sheet Masks
Masks are one sure shot way to feel pampered and they also help in giving skin an instant hydration boost. Japanese women use hydrating facial masks and sheet masks which helps in keeping their skin plump and bouncy.
Regular masking ritual also helps in combating the signs of aging.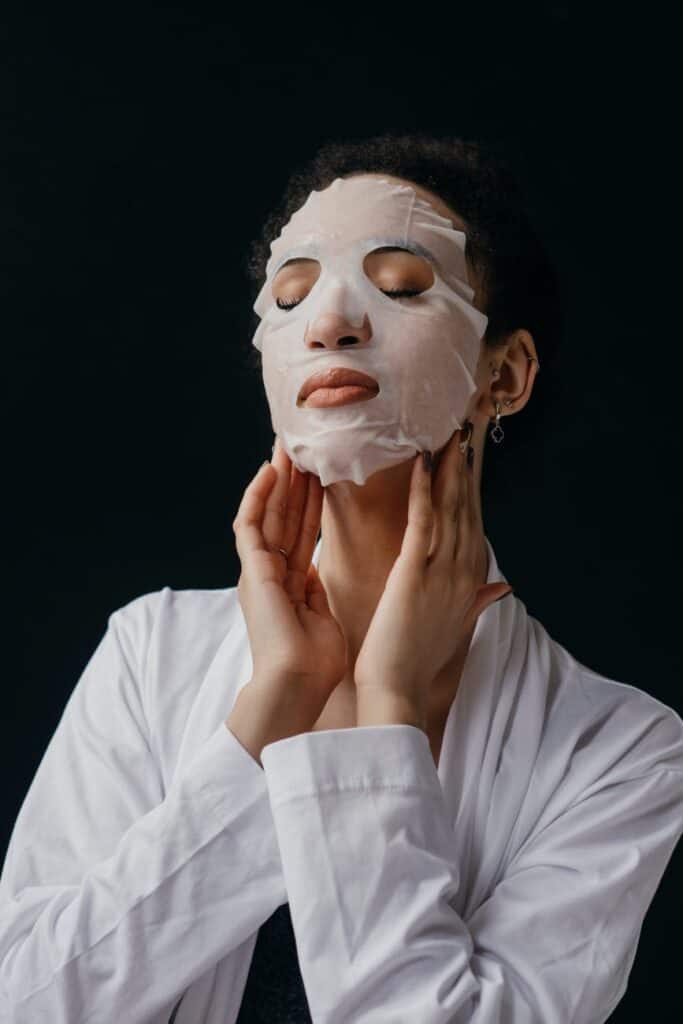 I personally love applying green tea matcha masks or hydrating sheet masks. It gives me such a spa-like feel that it instantly makes me happy and gives a natural glow to my skin.
Matcha masks are also rich in antioxidants, they help in removing toxins from the skin, giving a cleaner and brighter appearance

Eat Healthy and Well Balanced Diet
The next of the Japanese beauty secrets is again a simple one but maybe a little hair to maintain.
Japanese women have the least obesity rate in the world. It's not because they eat less, it's because they eat a lot of variety in portion control.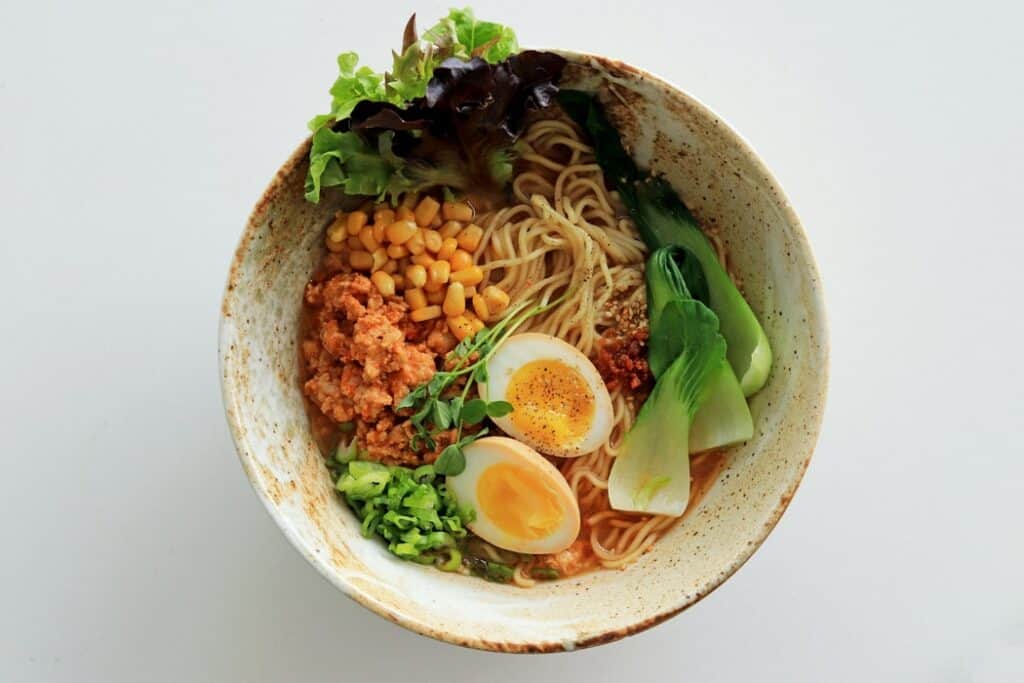 They make sure all nutrition groups are covered well in their meal. From greens to proteins to little carbs – all can be found in one balanced japanese meal.
Their meals are centered around rice, noodles, mushrooms, fruits, vegetables and fish or any other meat.
In Japan, we also focus on eating more seasonal foods as they are fresh and rich in nutrients. Eating seasonal food is also part of kitesukan (sensing the season) tradition.
These foods also taste better and are rich in Umami ( Savory) Content. Umami Rich food is considered to promote better digestion.
You can add seasonal fruits and vegetables in your diet and start focusing on fresh eating to achieve the similar skin and body results. Healthy protein rich diet also helps increase life expectancy and gives a youthful appearance.
Drinking Green And Other Herbal Teas
In Japanese culture, people drink at least 2 cups of green tea every day. Green tea and Matcha green tea are also used in various traditional dishes to boost their health factor.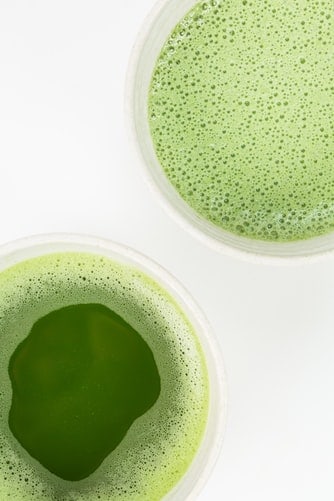 Sencha Green tea is the most popular green tea in Japan. It is easily available at convenience stores and vending machines.
Green tea is rich in antioxidants and helps in slowing down the aging process, boosts immunity and is also known to reduce the sun-damage.
Protect your Skin with Sunscreen
Japanese take their Sun-protection extremely seriously. You will see a variety of sunscreens and sunblocks at drug and convenience stores.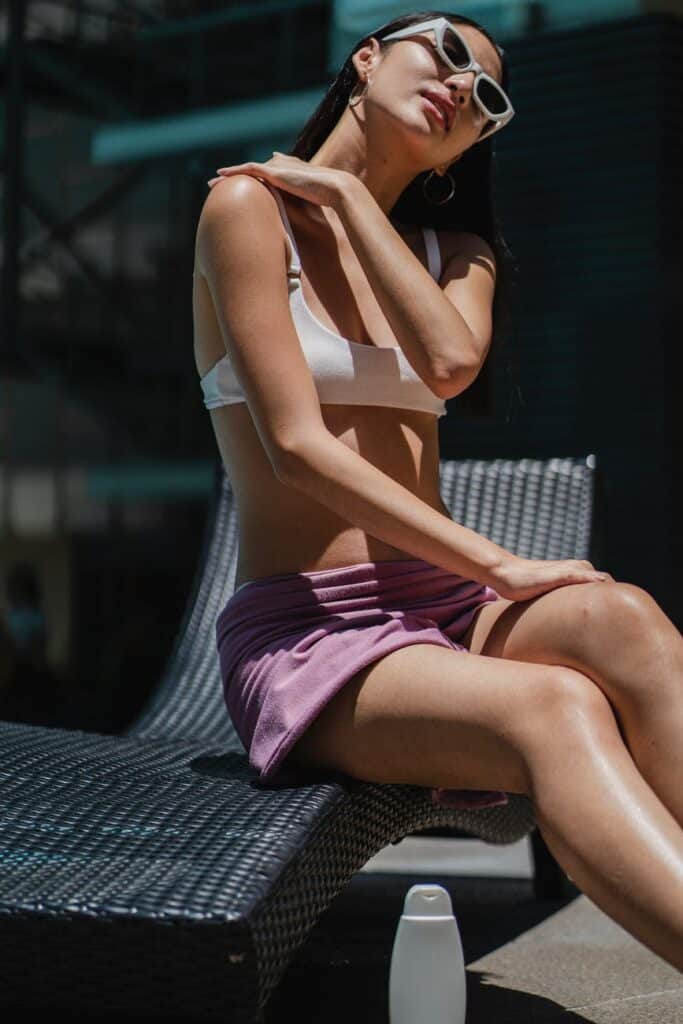 Most Japanese sunscreens are high broad spectrum sunscreen with both UVA and UVB protection along with being water resistant.
Japanese further wear fashionable gloves and clothing which helps in physical protection from the sun.
In their diet too, Japanese add green tea and Vitamin C which are known to effectively help in blocking sun rays.
Use Vitamin C
As I mentioned earlier too, vitamin C is something the Japanese women include not only in their diet but also in their skincare routine. This is one of the highly recommended Japanese beauty secrets.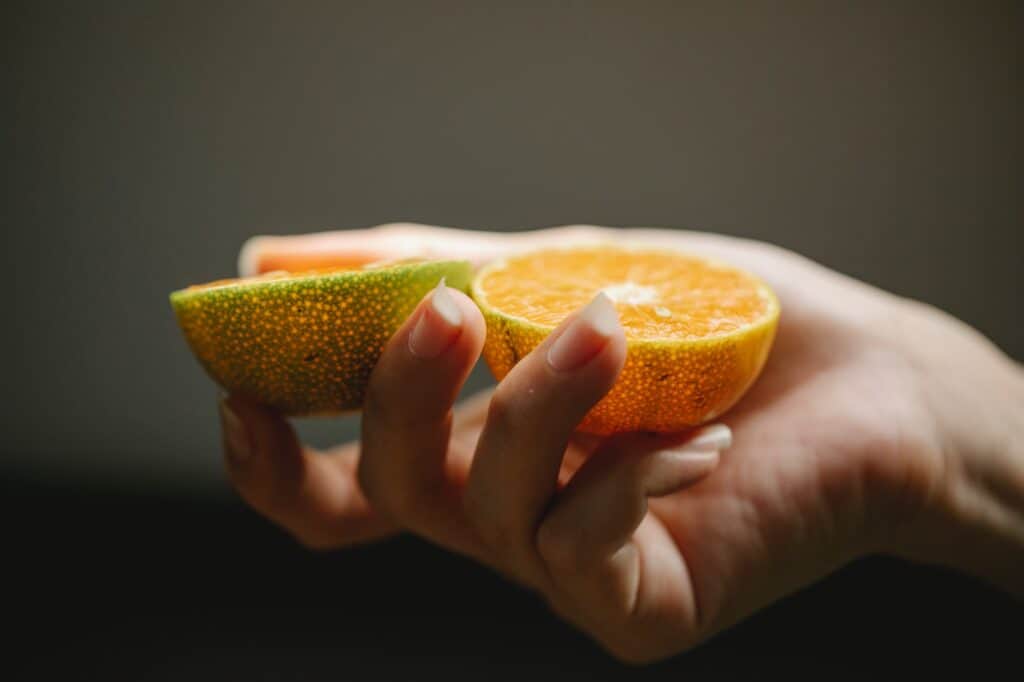 Vitamin C rich food helps in combating the cold and fever as well as boosts immunity. It also helps deoxidize and break down melanin, the natural pigmentation develops in our skin from tanning or aging.
I include Vitamin C in my skincare routine in the form of Vitamin C serums and lotions.
Easy to Follow Everyday Japanese Skincare Routine
Step 1: Double cleansing method
You can use rice bran oil as a cleansing oil. It helps break down the pollutants, makeup and sunscreen from the skin without clogging the pores. Here are more Japanese cleansing oils for you to choose from. If you have oily skin, check out this list of Japanese oil cleansers.
Follow this with a mild cleanser. This will help in breaking down any leftover oil, leaving skin feeling clean and smooth without stripping it off the natural oils.
I use this combo of rice water cleansing oil and cleanser from Face Shop for my cleansing routine.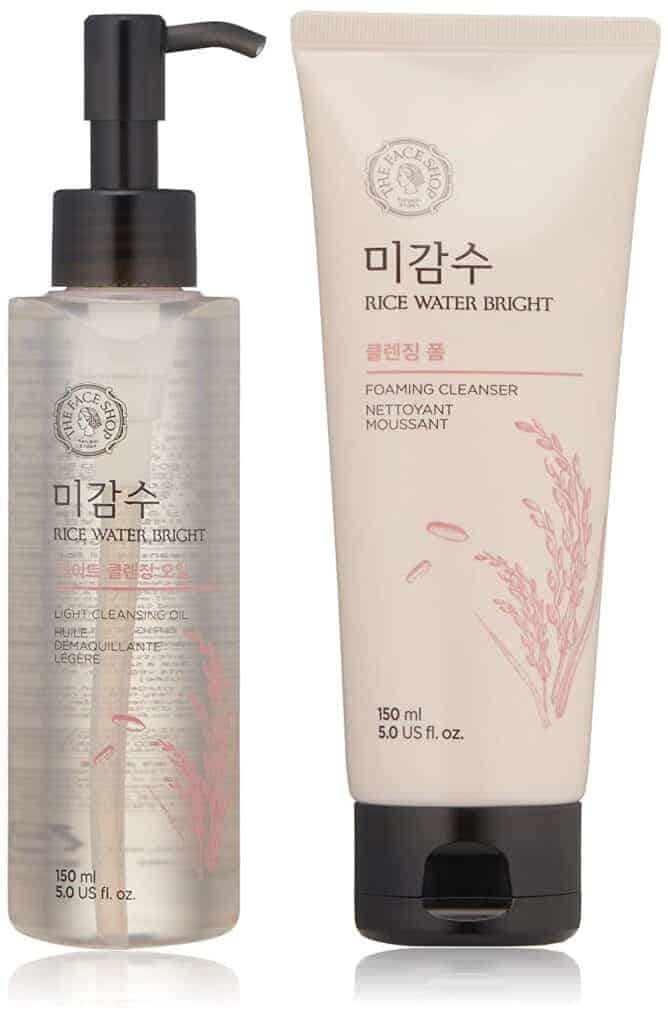 I also highly recommend DHC deep cleansing oil. It's easily available in stores and is one of the top selling skincare products from Japan.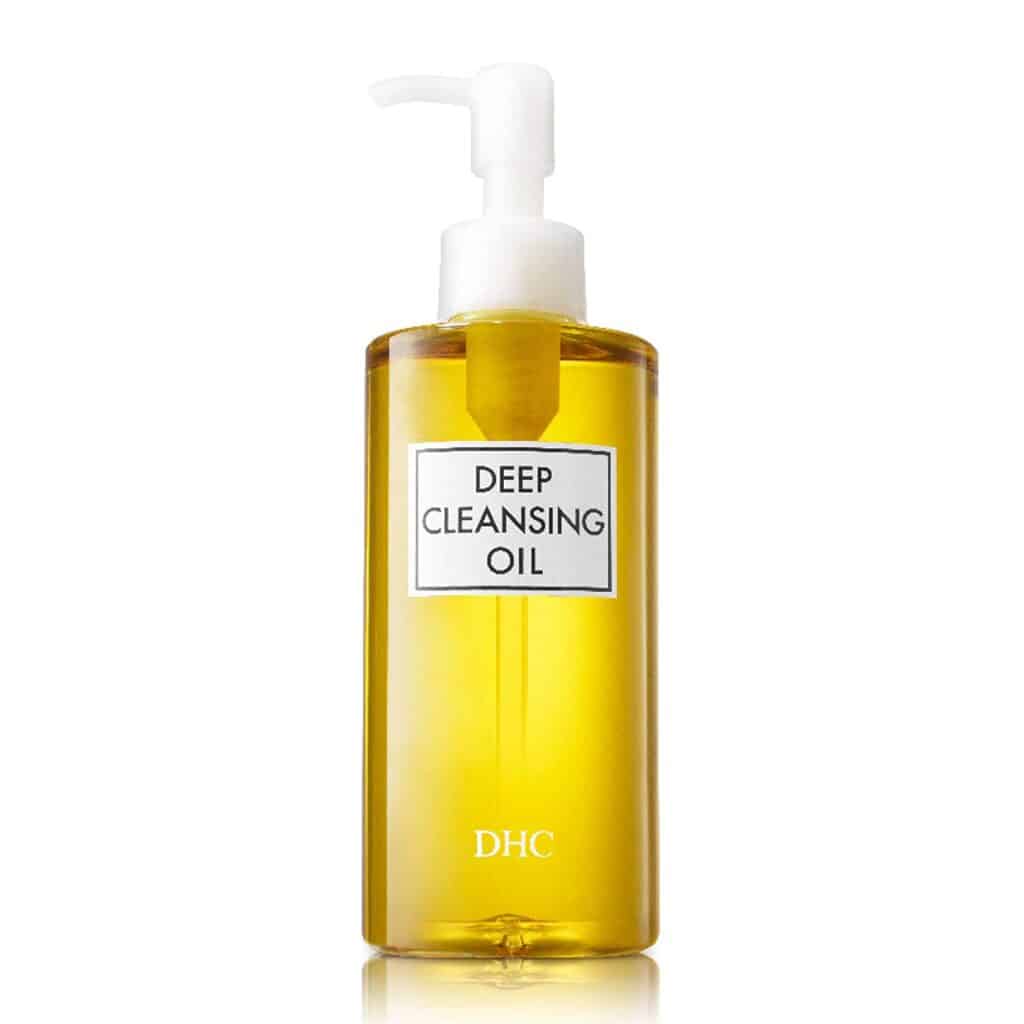 You can follow this with a gentle and hydrating hyaluronic cleanser by Hada Labo.
Step 2: Exfoliation
Gently exfoliate your skin with Azuki Beans or a rice bran scrub. I mostly use DIY scrubs but you can go for a drugstore option like Skinfood Washoff rice Mask, which is my go to when I'm in a hurry.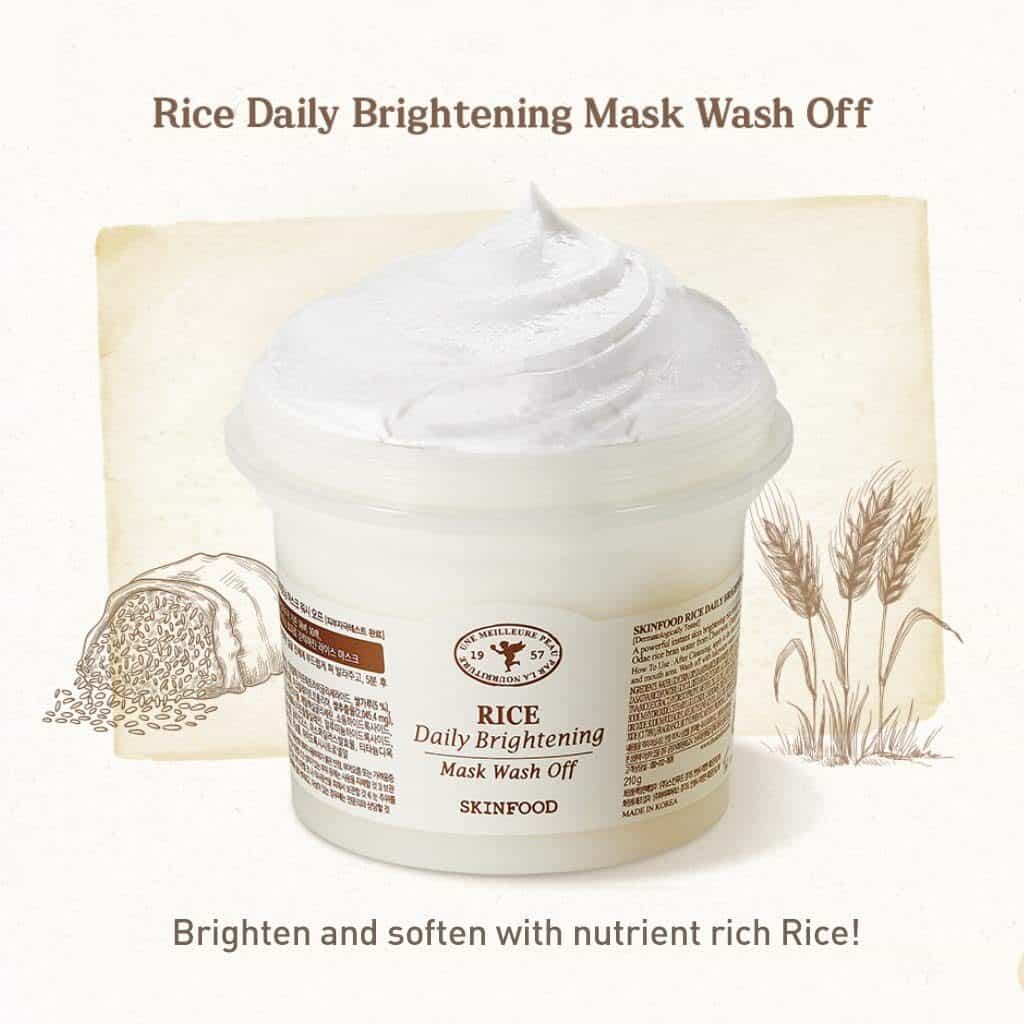 This Rice mask wash off by SkinFood is gentle on the skin but effectively gets rid of dead skin cells revealing a brighter skin complexion. It also improve your skin texture making of soft and plump!
Here are reviews of some more nourishing scrubs you can choose from!
Step 3: Apply Lotion
After the cleansing routine is done, it's time for bringing the hydration into the skin. For this I use Hada Labo Gokujun Hyaluronic Lotion Moist. I take a little in my palm and pat it into my skin.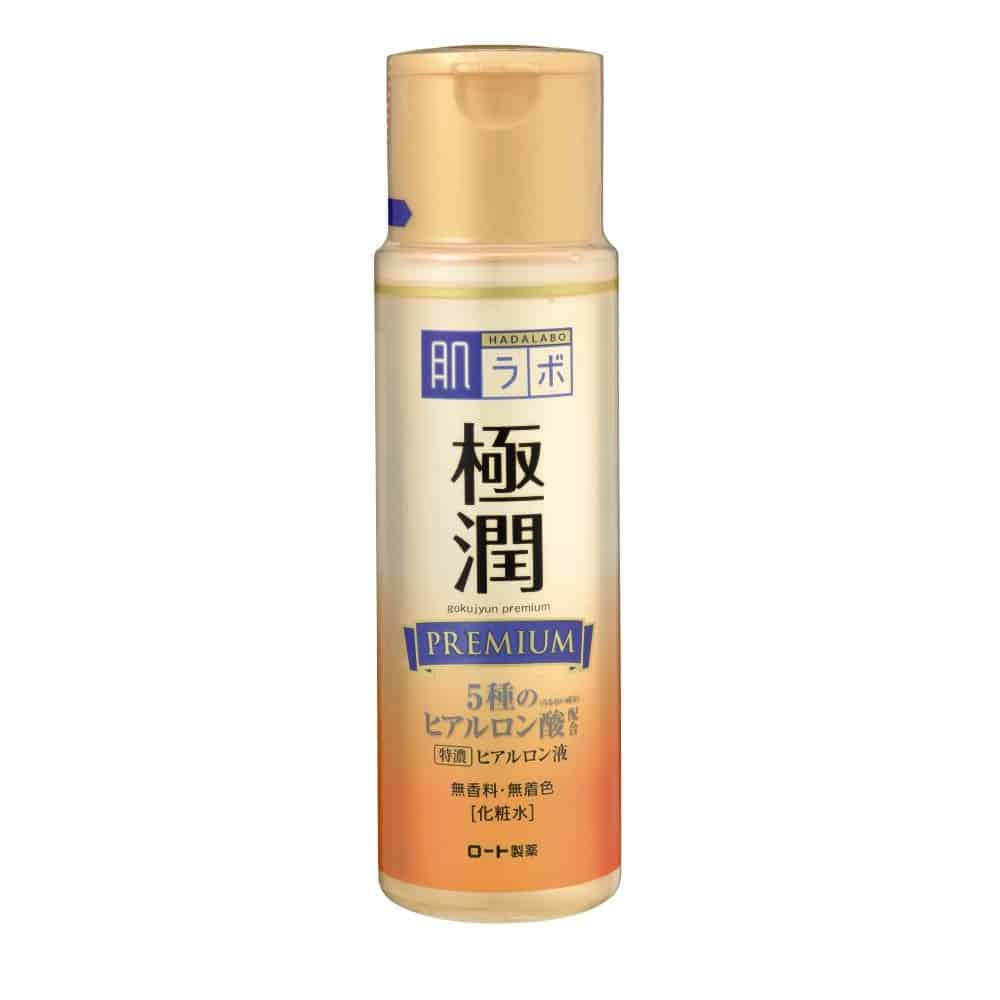 The texture of the lotion is fluid but not too runny, it helps in providing instant plumpness to my skin.
In Japanese standards, the lotion is equivalent to a toner as Japanese lotions are formulated to maintain the pH balance of the skin and provide skin with hydration.
Step 4: Sheet Masks (Optional)
Sheet masks are great for pampering your skin and giving yourself a luxurious spa-like relaxing experience. But you don't have apply a sheet mask everyday. Doing it a couple of times of week is also good enough!
You'll find a lots of varieties in Japanese Drugstores from different Japanese skincare brands.
However, I order mine on Amazon. My go-to face sheet mask is the Lululun Sheet Mask. I just have to leave it on my face for about 15 minutes and done! It feels absolutely refreshing and instantly hydrating.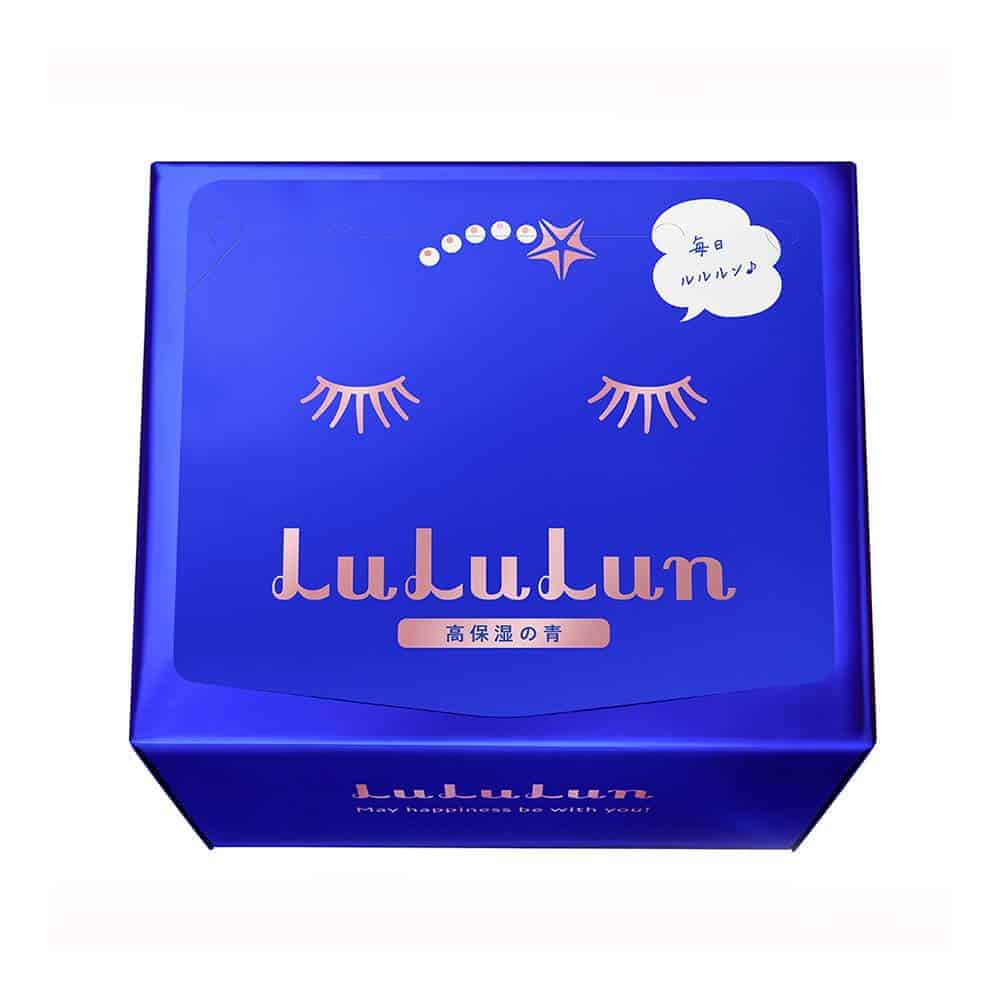 Step 5: Apply Vitamin C Serum
Vitamin C brightens the skin and also prevents the sign of aging. At the serum stage of my skincare routine, I like to nourish my skin with Vitamin C.
My favorite vitamin C serum is the Rohoto Milano CC. It's spresses the production of melanin content in the skin to promote brighter skin.
It's great for acne prone skin as it's also formulated to prevent acne. The Rohoto Melano CC serum also cleanses, tightens, and rejuvenates the skin.
This Japanese vitamin C serum claims to be formulated for all skin types. But it's always best to do a patch test, especially if you have sensitive skin.
Step 6: Apply a Anti Aging Moisturizer
Choose a collagen-based or high protein-based moisturizer to keep your skin looking youthful. Top Japanese brands like SK-II and Shiseido are globally known for their anti aging creams and serums.
My favorites are SK-II RNA cream and Shiseido Bio Performance 
Step 7: Include Sunscreen in your Morning Skincare Routine
Making sure to apply and reapply sunscreen every few hours. I choose my sunscreen based on broad spectrum, its efficacy and I go for a water resistant SPF.
My go to sunscreens are Biore UV Aqua Rich Watery Essence and Anessa Perfect UV Sunscreen gel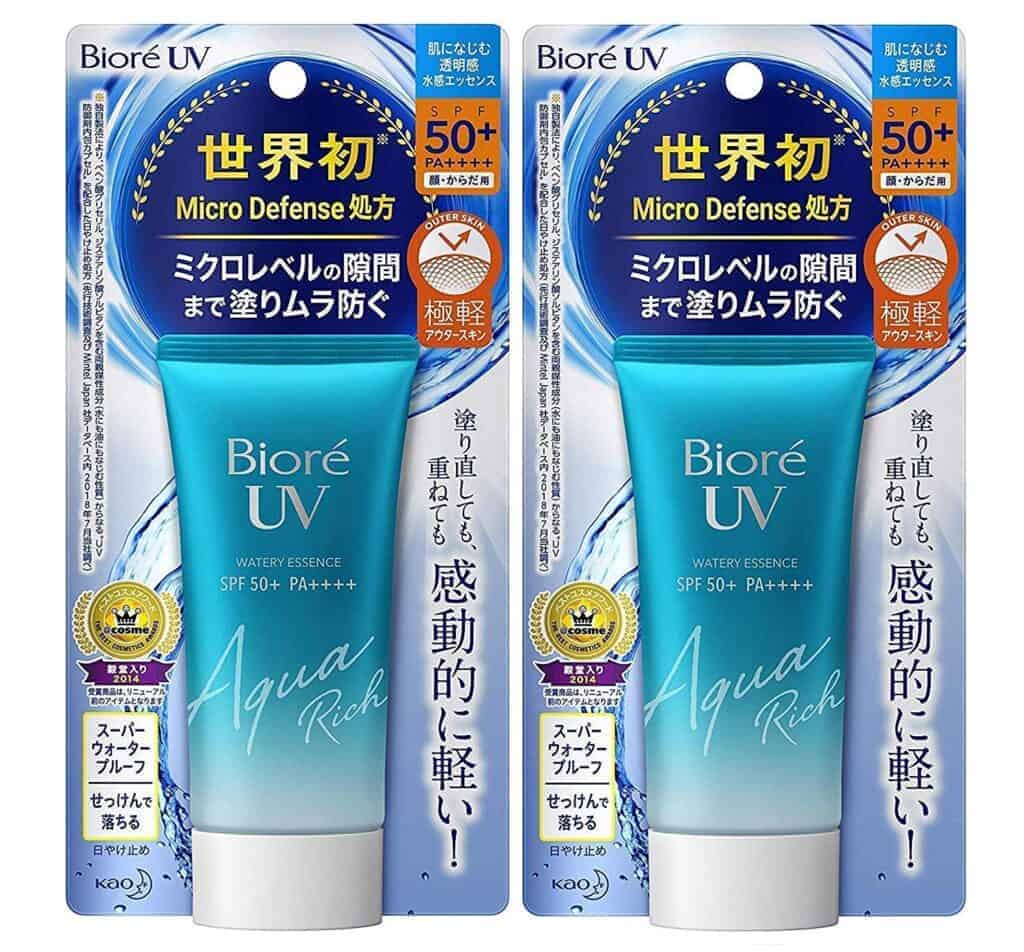 Both these sunscreens have a lightweight formula that provides the skin with high sun protection.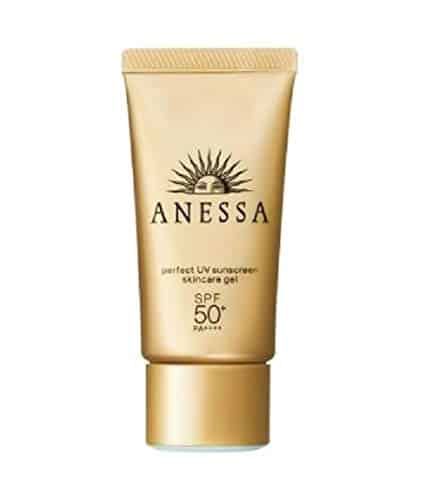 Biore and Anessa sunscreens are formulated with skin nourishing ingredients to provide both sun protection, hydration and over all nourishment to the skin.
Step 8: Include a Facial Oil in your Night Skin Care Routine
End your skin care routine with your favourite facial oil. I absolutely recommend using tsubaki oil. It's a lightweight oil, so it doesn't feel heavy on skin at all.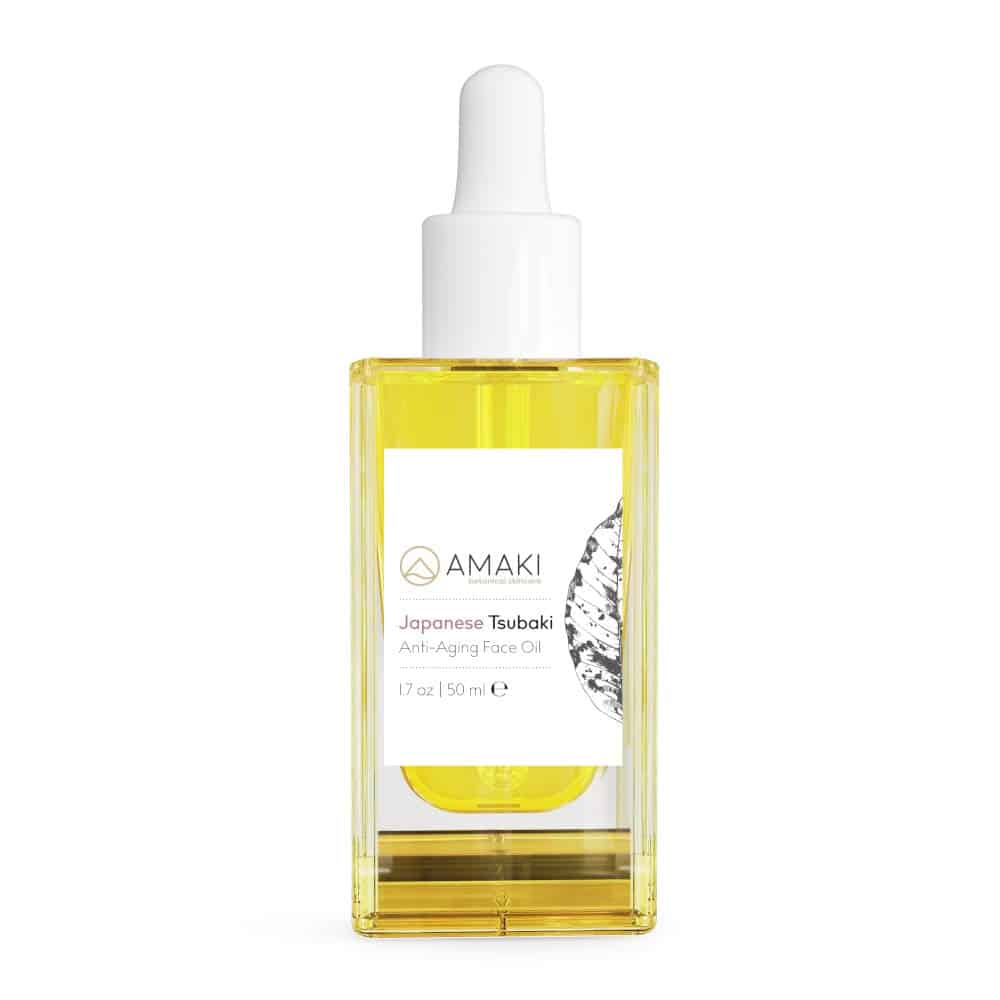 You can go for any lightweight facial oil that suits your skin and doesn't clog the pores.
Japanese Beauty Tips For Hair And Body Care
Improving Diet, making it protein-rich and balanced makes a huge difference. Long hot baths and pampering your hair and body with the goodness of oils will give them a lustrous and relaxing effect.
These were some of the simple yet effective Japanese beauty secrets you can start using right away to improve your skin health. Add these Japanese beauty secrets in your routine and see the difference in your overall well-being!
Other than this, practicing meditation, yoga, and exercising regularly will also help you maintain a body and mind equilibrium
Japanese Beauty Secrets: FAQs
Why Japanese skin is flawless?
The Japanese are known to practice their skincare consistently and use natural products as much as possible. Japanese skincare focuses on providing the skin with the ingredients that's specifically meant for your skin type and concern. Japanese use natural ingredients like rice bran water, green tea, seaweed, collagen, mushrooms to take care of their skin.
Why Japanese have clear skin?
Japanese take care of their skin, first, by eating healthy and clean foods. The Japanese diet is packed with veggies and fish and is very low in meat and sugary foods. And the Japanese also love having green tea as it provides a lot more benefits than just giving good skin. Eating a healthy diet and foods that improve skin quality is the first step in any good skincare.
How can I get Japanese skin naturally?
To get beautiful skin like the Japanese naturally, first and foremost, you need to improve your diet. Japanese diet include foods like fruits, veggies, seafood, fish, seaweed, soy foods, tempura, and healthy beverages like green tea or cold barley tea. The Japanese diet avoids food like baked products, sugary foods, processed foods, red meat, and excessive oily foods as they are considered unhealthy overall.
What do Japanese eat for glowing skin?
Most Japanese dishes include foods like kaiso (kelp) and wakame (seaweed) that's apcked with keratin and iodine that help improve skin and hair. The Japanese also have green tea regularly that helps maintain good skin.
Is Korean or Japanese skincare better?
While both Korean and Japanese skincare are effective, the main difference is in the ingredients used popularly amongst the them. Japanese skincare focuses on anti inflammatory and moisturising ingredients like hyaluronic acid, camelia oil, green tea and aloe vera. Whereas Korean skincare uses ingredients like rice bran, sake, snail mucin, and sea-kelp (seaweed).
What is the secret of Japanese skin?
Japanese women focus on hydrating and moisturising their skin using natural and clean products. They use collagen to keep their skin looking young. And plus, Japanese women swear by the double cleansing method by using an oil cleanser to give their skin all the hydration and moisturisation they need.
Also read:
Japanese Beauty Secrets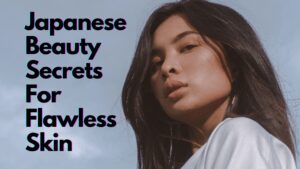 Here are easy to follow best-kept Japanese beauty secrets you can start doing right now!
Product SKU: 000987UHY678
Product Brand: DHC
Product Currency: USD
Product Price: 27.50
Price Valid Until: 2021
Product In-Stock: InStock