Check out our curated list of best Japanese mascaras to get the perfect look for your eye makeup and lashes!
Ah mascara! Magic in a bottle, if you ask me. I mean it comes with a wand and everything! The right kind of mascara can do wonders for your make-up routine and sometimes, it is all the make-up you need.
It has the power to enhance and darken your lashes and instantly brighten up dull eyes. Personally, I think that mascara is the most important makeup product in my cosmetic bag.
Best Japanese Mascaras: Quick Summary
Before making your purchase, ask yourself, "What do I want my mascara to do for me?" After careful browsing and consulting experts, we have put together a list of mascaras based on their various attributes like the type of wand, the look that the mascara gives, price, and how long they last.
Choosing mascara that is best suited for you can be a daunting task because there are so many different brands available in the market.
How we tested the Japanese mascaras?
We selected over 15 Japanese mascaras and our cosmetics research team tested and rated the Japanese mascaras on ease of use, smudge resistance, finish, and long-lastingness. Our experts rated each of the Japanese mascaras on a five-point scale to find the best Japanese mascara.
Which is the best Japanese mascara?
According to tests conducted by our in-house experts, we found that Heroine Make Mascara Super Waterproof mascara is the best Japanese mascara on the market.
Heroine Make Mascara Super Waterproof is waterproof and smudge proof. Heroine Make Mascara Super Waterproof lifts and curls your lashes making them look voluminous. It doesn't come off easy and lasts all day long.
Best Japanese Mascaras
Heroine Make Mascara Super Waterproof
First up on our list is the Heroine Make Mascara. It has become one of the most popular and affordable mascaras over the past few years. It is available in two variations- the long & curl and volume & curl.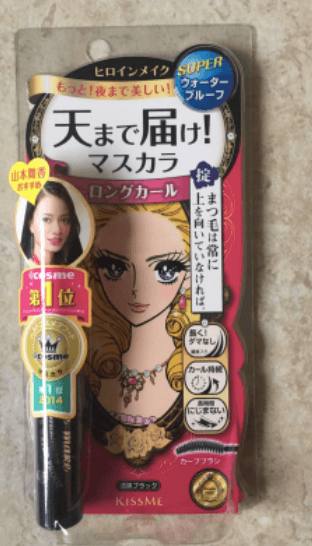 Ideal for those looking for a dramatic curled look, the two variations have an instant drying formula that leaves your lashes with a curl that lasts all day. It has to curl locking ingredients with a shape memory polymer that keeps the curl in shape without any drooping.
They both have different shaped wands that have lightweight fibers that avoid clumping and make your lashes look longer and fuller. They are also super waterproof and resistant to smudging, tears, and sebum.
I love this mascara because it's waterproof and can be worn for long hours. I don't feel my eyes are too heavy after wearing this mascara.

What makes these mascaras a great choice is that they are made with natural ingredients like argan oil and wild rose oil that make them suitable for sensitive lashes and offer protection against damage that can be caused by using makeup.
Pros
Waterproof
Smudge-proof
Contains natural ingredients that are suitable for sensitive lashes
Cons
Does not wipe off quickly
Ratings:
Waterproof: 10/10
Volume: 9.5/10
Affordability: 9/10
Opera MyLash Advanced
Next on our list is the Opera MyLash Advanced. It has a special particle that will make your eyelashes naturally long. This product is perfect for people who prefer a more natural look.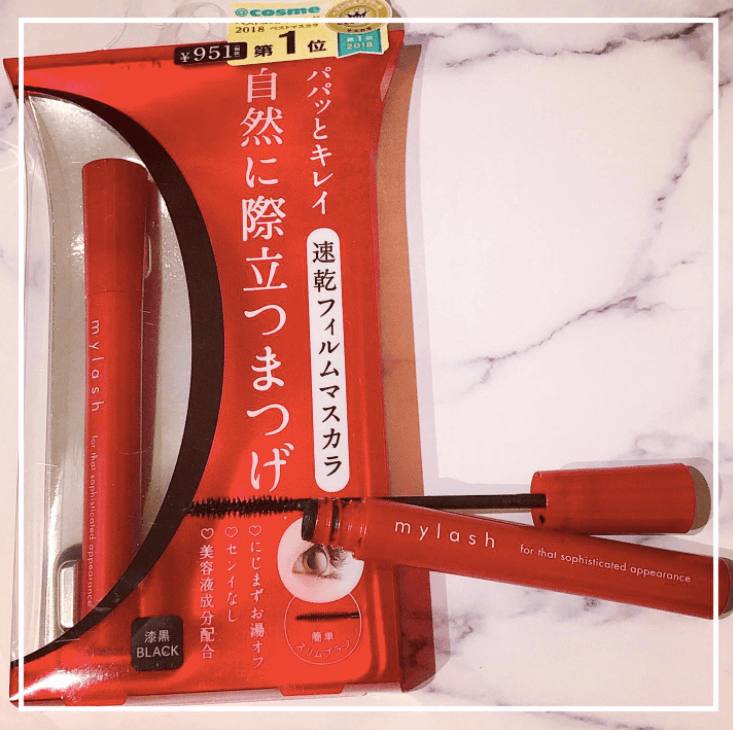 This mascara comes with a slim brush that reaches the roots and catches every eyelash individually and makes application easy even at the corners of the eye. It is waterproof and does not smudge.
Although this Japanese mascara brand is a great option because it's formulated with good ingredients but I don't prefer it because the applicator brush isn't for volumizing. What I really like about it is that it doesn't smudge.
It contains beauty serums like plant extracts and hydrolyzed silk extract that make this a good choice for sensitive lashes.
Pros:
Waterproof
Smudge resistant
Long-lasting
Contains beauty serums
Cons:
Ratings:
Waterproof: 9/10
Volume: 7/10
Affordability: 8.5/10
Maybelline New York Lashionista
You can never go wrong with products from Maybelline New York. For those of you who are looking for a mascara that will give you a natural look yet will add volume to your lashes, this is the product for you. T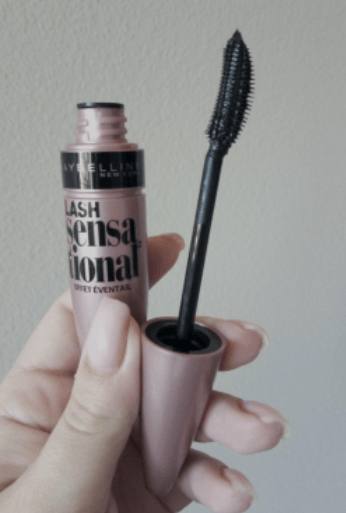 his mascara is made with light and airy fibers that curl up your lashes and do not allow clumping. The wand separates the lashes and gives them a natural length and volume.
The slim and curved brush makes it easier to apply the product to smaller areas. The product is waterproof and long-lasting, but can be easily removed with hot water.
I love this mascara because it's long-lasting and can be worn without feeling too heavy. I also found it super easy to remove without breaking my lashes.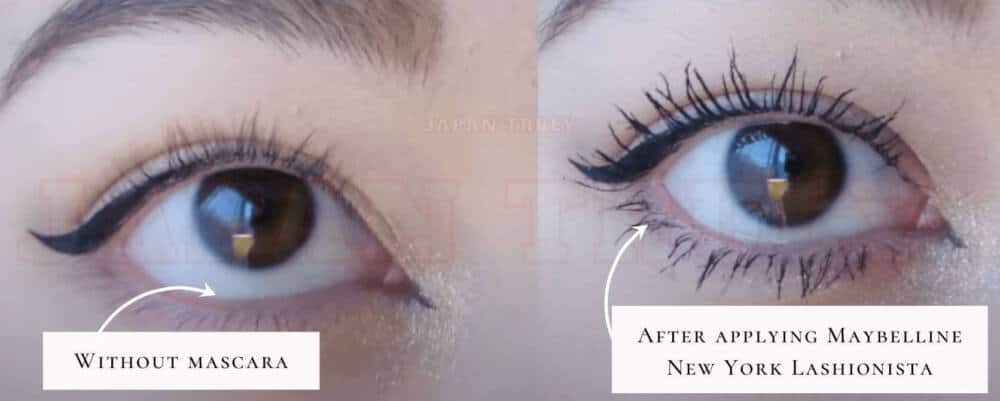 Pros
Slim and curved brush that reaches smaller areas of the eye
Waterproof
Long lasting
Easy to remove
Cons
Ratings:
Waterproof: 9.5/10
Volume: 9.5/10
Affordability: 8/10
DEJAVU Fiberwig Mascara
For an even and soft look, this mascara is just what you need. It gives your lashes a natural yet trendy look and comes with a unique fiber-rich film formula that lengthens every lash while keeping them smooth and soft.
It is available in two shades- black and brown. It has a unique water-based formula that is oil proof and repels sweat, tears and water.
The mascara is infused with ingredients like hydrolyzed silk, vitamin E and fruit extract that nourish and moisturize your lashes and hair cuticles.
Pros
Creamy formula
Has a moisturizing effect on your lashes
Resistant to sweat, tears, oil and smudging
Ultra pigmented formula
Cons
Not easily available in drugstores.
Kate the Lash Former Waterproof Mascara
If you are looking for affordable and good quality mascara, Kate the Lash Former is an ideal choice for you. It has a curl memorizing formula that keeps your lashes looking natural and trendy while adding volume.
It comes in variations of film type, waterproof type, long type and volume type. It is also available in two colours- brown and black. It is waterproof and smudge proof, making it last through the day.
Pros
Has a curve memorizing formula
Waterproof
Smudge resistant
Cons
Slightly more expensive than other mascaras mentioned in this list
CEZANNE Airy Curl Mascara
This next product is one of the lower priced top selling mascaras on our list. It gives your eyelashes a lovely curl that is subtle yet makes your eyes pop.
It contains 4mm fibres that give the effect of lengthening and lift up your eyelashes, preventing them from straightening. It is not heavy on your lashes either.
It is waterproof and last through the day. It also contains ingredients like jojoba oil, camellia oil and sunflower seed extract that care and nourish your lashes.
Pros
Contains lightweight fibres
Contains natural ingredients that nourish your lashes
Cons
May not be suitable for sensitive eyes
D-Up Mascara
You will be spoilt for choice with the D-Up Mascara. They have a something for every lash needs and come in 5 variations- Perfect Extension for long separate eyelashes (red), Perfect Extension for CURL for natural curl (light green), Volume Extension for rich volume (yellow), Ultra Fiber for extra length (purple) and Curl Keeper for instant curl-lock (blue).
This mascara has a smart brush that keeps your lashes looking perfect all day. It is waterproof and smudge proof. The bristles allow for perfectly coated lashes that are clump-free.
Pros
Comes in variations for specific lash needs
Waterproof
Smudge proof
Contains beauty serums
Richly pigmented
Cons
May not be suited for sensitive eyes
Contains parabens
Canmake Tokyo Gokubuto Mascara
Canmake Tokyo Gokubuto Mascara is women's favorite for what it offers. The slightly bent wand makes the perfect curled up lashes and has a long lasting effect. It's waterproof, resistant to sebum but can be easily removed just with warm water.
Canmake mascara gives a thick voluminous look to your eyes and a single coat is enough. It's also extremely affordable.
Pros:
Waterproof
Slightly curled wand
Affordable
Can be easily removed
Cons:
How to choose the best Japanese mascara?
While picking out a mascara, here are a few things that you need to look out for:
There are mainly three types of mascaras- volumizing, curling and extending. Make sure you know what you want your mascara to do for you before making your purchase.
Mascaras come with over 7 different types of brushes and each has a specific purpose. Whether you want your lashes to have more volume or appear thicker, there is a brush designed for every need.
Most Japanese mascaras have a long-lasting formula. Besides this, check if your mascara is water and smudge-proof, and is formulated with ingredients that will nourish your lashes.
How to Apply a Mascara:
Here are a few steps to apply mascara in a hassle-free way:
Take a lash curler and curl your lashes.
Apply a small amount of mascara primer. This is optional.
Apply the mascara on your lashes in an upward motion slowly.
Wipe out the extra using a wet tissue and let your mascara dry.
Benefits of using Japanese mascara
There are many benefits of using mascara, including the following:
1. Mascara can make your lashes look longer and fuller.
2. It can help to define your lashes and make them look more prominent.
3. Mascara can help to separate your lashes and make them look less clumped together.
4. It can also add color and depth to your eyes, making them look more awake and vibrant.
5. Mascara can help to give you a lifted appearance, making your eyes appear more youthful.
Best Japanese Mascaras: FAQs
What are the best Japanese mascaras?
One of the most popular and best selling Japanese mascaras is the Heroine Make Long and Curl Mascara. It is available in almost every drugstore and is quite affordable. 
What is fibre mascara?
This is regular mascara with very fine fibres that allow the mascara to adhere to your lashes better. This gives the effect of longer and denser lashes.
Are Japanese mascaras good for your lashes?
Good quality mascaras are formulated with nourishing ingredients that are gentle on your lashes and prevent any damage. It is also important to choose mascaras that are free from chemicals. It is always advisable to test your products before making them a part of your make up routine.
How do you remove waterproof mascara?
Wipe off gently with cotton from the base after applying to make up remover. Rinse off with lukewarm water.
Is Heroine KissMe mascara waterproof?
Yes, Heroine KissMe mascara is extremely waterproof and stays for almost the entire day. Removing the mascara can be quite a task so get an oil-based remover to get rid of it. 
Why is waterproof mascara bad?
Waterproof mascaras are known to dry out lashes because of the ingredients in them. They are also extremely hard to get rid of. Waterproof mascaras are sweat, tears and waterproof but it can cause shedding of lashes because of drying.
Conclusion
You can never have enough mascara. Whether you're heading out to a party or an office meeting, this list has a mascara for every occasion. The products mentioned here are easily available and quite affordable as well.
What makes mascara my favourite make up product is that it makes your eyes pop and is probably the easiest product to apply. This makes it the perfect make up product to use when you are running late and don't have time to follow through your entire make up routine.
Mascaras can be very nourishing for your lashes, but it is important that you find the right one that is best suited for you. I hope that this list of the best Japanese mascaras eases your purchasing process.
Also read:
Heroine Make Mascara Super Waterproof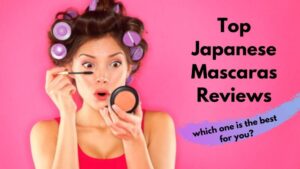 Check out the best Japanese mascaras that will perfectly curl your lashes and give you that glam look. Do check out Heroine Make Mascara Super Waterproof mascara which is the best in the list. Read further to know more.
Product SKU: 009856PLN11222856
Product Brand: Heroine Make
Product Currency: USD
Product Price: 14.99
Price Valid Until: 2022
Product In-Stock: InStock