Love to know some of the amazing female anime characters of all time? Check out how we've ranked the best female characters in anime that have captured the hearts of several geeks.
Anime has got to be the only entertainment content where we can view female characters being given the same emphasis as male characters. Although most anime feature a lead male character, there's definitely going to be a female character in anime who stands out from other characters due to their well-written personality and enchanting physical attributes.
The female anime characters we've mentioned below are based on the popularity of the anime and the character itself. If you're eager to find out whether your favorite waifu (anime female character) is mentioned here, then read further below!
Amazing Female Anime Characters
Violet Evergarden From Violet Evergarden
Violet Evergarden as the title name suggests is the female protagonist of the anime series Violet Evergarden. It's a coming-of-age anime that focuses on Violet, an orphan girl who was founded by a naval officer named Dietfried Bougainvillea. 
He learned about Violet's ability to fight when she killed some soldiers who attempted to abuse her physically.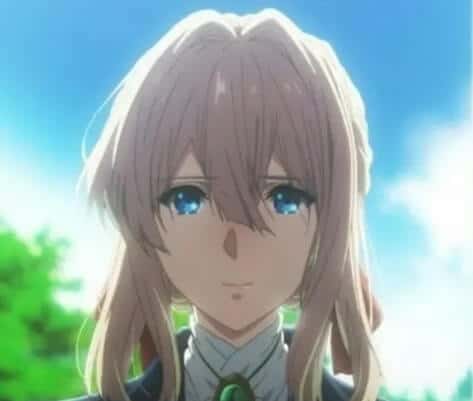 Later Violet was gifted by Dietfried to his brother Gilbert to use her as a weapon. However, Gilbert only treated her as a human and taught her how to communicate. Violet grew attached to Gilbert and would always save him on the battlefields.
When Gilbert died his last words to Violet were "I Love You". After Gilbert's death, Violet spends the rest of her life as an Auto Memory Doll hoping to learn the meaning of I Love You.
Although Violet Evergarden is a short anime series, the character of Violet was perfectly written which made the viewers emotionally connect with her.
While trying to learn the meaning of Gilbert's last words, Violet also searches for the purpose of her life after Gilbert's demise. The journey of Violet Evergarden has made fans go awe, making her one of the favorite female anime characters of all time.
Nezuko Kamado from Demon Slayer
Demon Slayer is one of the best anime of recent times as it features the concept of demons wreaking havoc by killing every human they see. One of the victims who fell prey to the demons was Nezuko Kamado, the sister of Tanjiro Kamado. 
Nezuko is the main female protagonist of Demon Slayer who turned into a half-demon when the demons attacked her.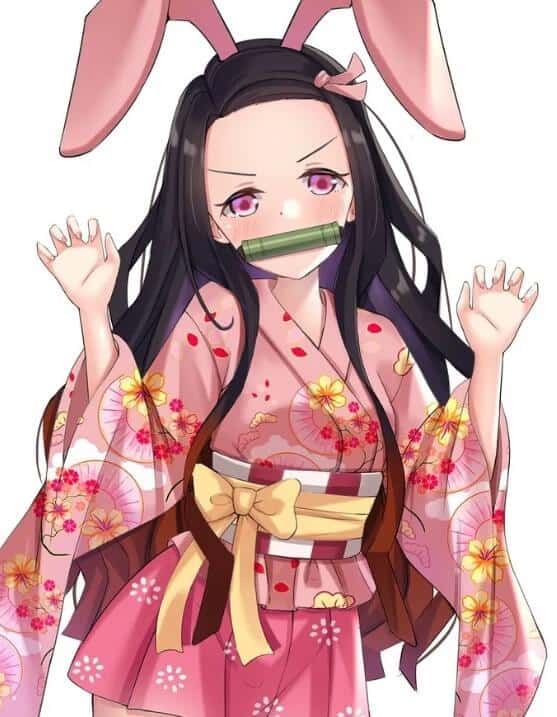 Being a half-demon, Nezuko still has human emotions left which is why she has utmost care toward her brother. Her caring nature and her ability to still remain human have made her a lovable anime character.
Not to mention how her striking facial features, especially her large sakura pink eyes have a separate fanbase.
She's also seen fighting the demons fiercely to save her brother and friends which makes her one of the bravest characters in Demon Slayer and also one of the most amazing female anime characters of all time.
Mikasa Ackerman from Attack On Titan
Attack On Titan, another popular anime series that has a massive fanbase for its extraordinary plot and captivating characters. The plot revolves around human-eating Titans who attempt to breach the walls to kill the rest of humanity. 
To save humanity from extinction, Mikasa and her foster brother Eren Yeager joins the military.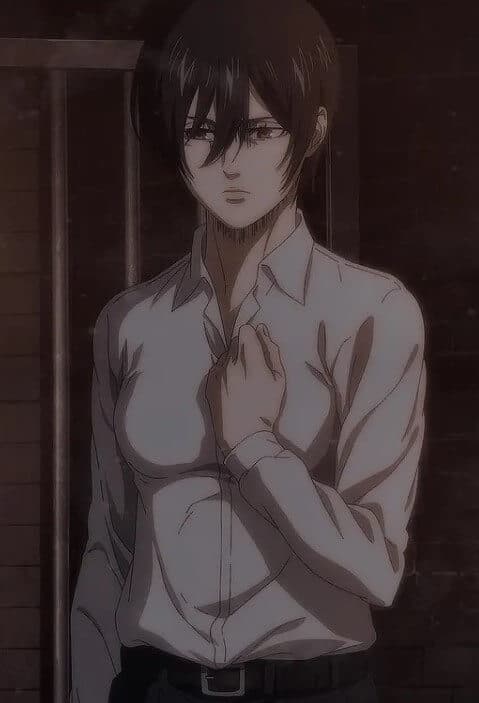 In the military, Mikasa performed well which made her one of the best soldiers. Mikasa lost her parents as a child and she saw Eren as her only family and protected him at all costs.
No matter what decisions Eren make, Mikasa always backs him and remains loyal to Eren till the end. Her physical prowess and her love for her only family make Mikasa a perfect role model. 
Zero Two from Darling In The Franxx
Darling In The Franxx is a mecha anime that focuses on a post-apocalyptic era where humans are threatened by gigantic eerie creatures called klaxosaurs. 
To defend humanity from such creatures, humans have artificially created children called Parasites who are capable of operating the Franxx.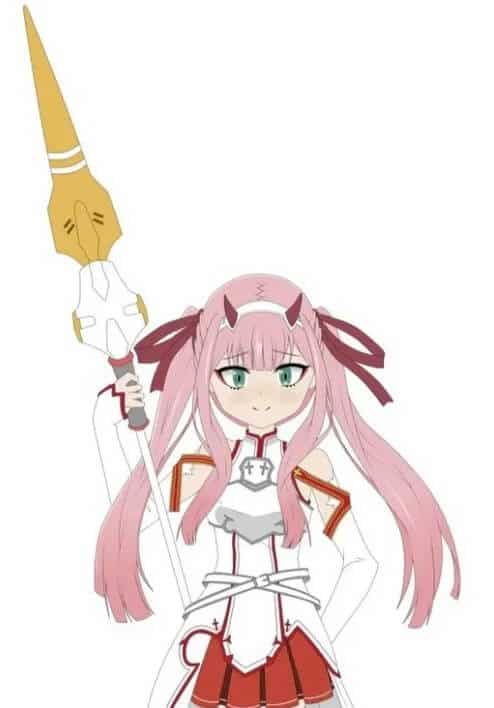 Zero Two accompanies the male protagonist, Hiro to operate his Franxx. Zero Two is also known as the Partner Killer because she's of klaxosaur origin and she has eccentric features like red horns.
Zero Two is a popular anime character cosplayed by several anime fans thanks to her drop-dead gorgeous looks and interesting character arc.
Annie Leonhart from Attack On Titan
We felt needed to include another female anime character from Attack On Titan since the anime is filled with such strong women who deserve praise.
Annie was with Mikasa and Eren in the military however, they found out Annie was a titan who infiltrated the military with her friends in an attempt to retrieve the Founding Titan.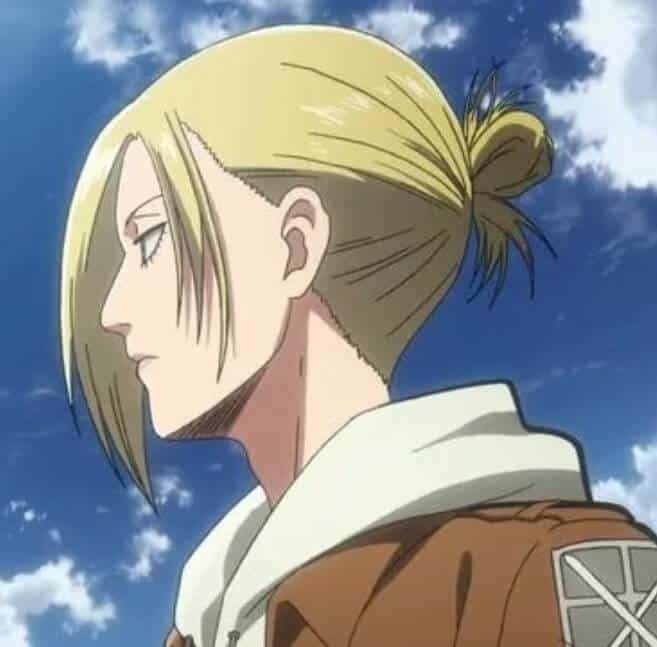 Annie is not quite popular for her looks but her titan form is viewed differently among Attack on Titan fans.
As the Female Titan, Annie is quite tall and has an incredible muscular physique which showcases her muscle tissue and bones partially. She's also known to be the fittest titan among the rest.
Apart from Annie's physique, her character arc in Attack On Titan is what most anime fans are fond of.
She was initially the main antagonist of the anime and she goes through intense major character development which makes her one of the favorite characters from Attack On Titan.
Himiko Toga from My Hero Academia
Himiko Toga is one of the major antagonists in the anime series, My Hero Academia.
My Hero Academia is an anime series that focuses on a classic superhero movie plot where superheroes fight the supervillains to save the world from falling into the wrong hands. And Himiko Toga is one of those villains who's on the run for committing heinous crimes.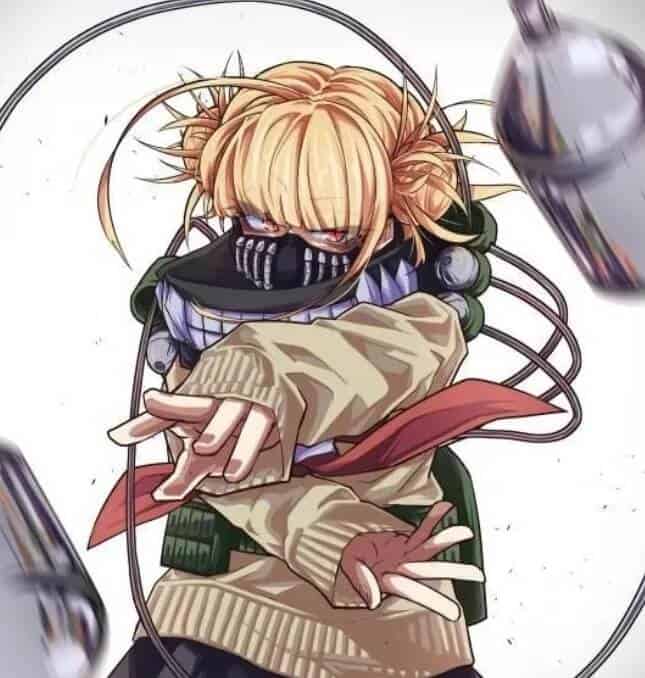 Himiko has a stunning appearance which makes her popular among male anime fans. She has a petite physique, blonde hair, and large yellow eyes. Whenever Himiko deems someone good looking she goes crazy over them.
Although Himiko has a villainous personality, she's very bubbly and goofy with a wide smile on her face. Her eccentric personality and ravishing looks make her one of the likable female anime characters among most anime geeks.
Sailor Moon/ Usagi Tsukino from Sailor Moon
Sailor Moon or Usagi Tsukino is the titular character of the anime and manga Sailor Moon. Initially, Usagi was just an ordinary, nonchalant school girl who goes about her life.
When Usagi met a talking black cat named Luna who goes looking for the Moon Princess. Usagi learns from Luna that she's the reincarnation of the Princess of the Moon Kingdom who's destined to save Earth from evil forces.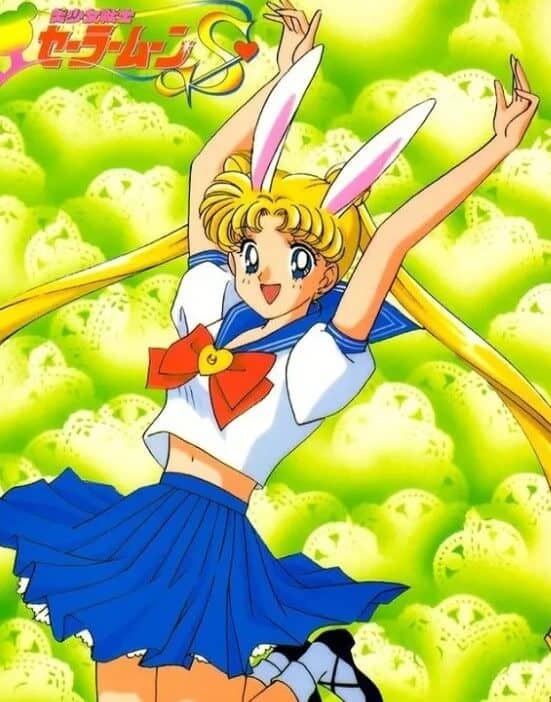 Usagi then transforms herself into Sailor Moon with the help of her magical brooch and protects the Silver Crystal. Sailor Moon became a sensational female anime character due to her extremely attractive looks.
She has long golden hair, pale skin, and blue eyes and her Sailor Moon costume is of white color which looks similar to a school uniform. Sailor Moon isn't just popular among the male audience but the female audience as well who look up to her as an empowering icon.
Serena from Pokemon
Speaking of amazing female anime characters, we can't miss out on Serena from the ever-loving Pokemon anime series. 
Although Serena plays a side character in the Pokemon anime series, she's one of the prominent characters who play a huge role in Ash Ketchum's life.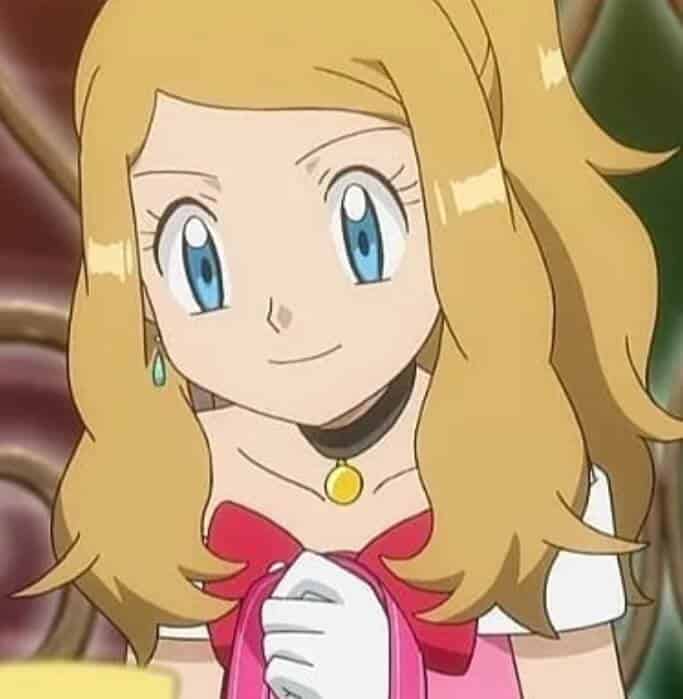 Serena met Ash when he helped her during a difficult situation and since then Serena has been crushing on Ash hoping to start a romantic relationship with him. Apart from Serena's love life, she's also very ambitious as she seeks to become the Kalos Queen.
Pokemon fans love Serena as she has remained loyal to Ash since the beginning and has aided him in times of need. This makes her a favorite female anime character for most Pokemon fans.
Yuuki Asuna from Sword Art Online
Sword Art Online is a sci-fi anime series that focuses on a futuristic virtual reality multiplayer game called Sword Art Online where nearly 10,000 players get stuck in the game unable to return back to their normal selves.
One of the players in the Sword Art Online game is Yuuki Asuna who's the female lead of the anime series.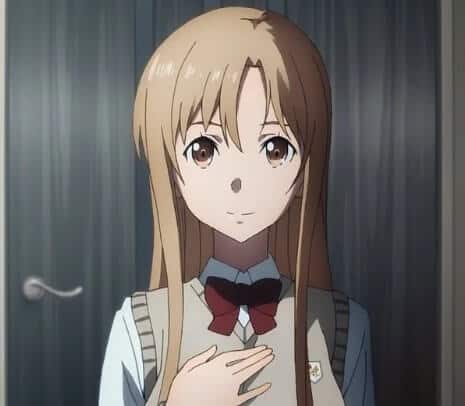 Asuna meets Kirito, the male protagonist in the virtual reality game where they both develop a romantic relationship and get married virtually.
Later both Asuna and Kirito manage to free themselves and the rest of the players from the game.
Asuna is popular among fans for her innocent demeanor and her determination to win the game has made her an inspiring and interesting female anime character.
Amazing Female Anime Characters: FAQs
Who is the best female anime character?
Some of the best and most intriguing female anime characters are:
Violet Evergarden
Nezuko Kamado
Mikasa Ackerman
Zero Two
Annie Leonhart
Himiko Toga
Sailor Moon
Serena 
Yuuki Asuna
Who is the most popular female anime character in Japan?
The most popular female anime characters in Japan are Violet Evergarden, Nezuko Kamado, Mikasa Ackerman, Annie Leonhart, and Zero Two.
Who are the amazing female characters in anime?
Some of the most amazing female characters in anime are:
Violet Evergarden
Nezuko Kamado
Mikasa Ackerman
Zero Two
Annie Leonhart
Himiko Toga
Sailor Moon
Serena 
Yuuki Asuna
Also Read