Are you looking for Where to buy plus size women's clothes in Japan? Here's where your search ends! Read further to find out!
In Japan, you can find a plethora of choices of types, colours and designs in just about any article you need, be it homeware, appliances or decor. The one thing the country lacks in is plus size clothing and shoes for women.
Where to buy plus size women's clothes and shoes in Japan?
Uniqlo
Punyus
Nissen
Alinoma
Eur3
Asos
ModCloth
Bravissimo
Related: Check out Where To Shop For Swimwear In Tokyo
In a country full of women who look like "Barbie Dolls", I admit, it can be very difficult to find brands and stores that sell plus size clothing and shoes.
Granted, many malls and clothing stores do have a small section for plus size clothing but these are more often than not, very boring and drab.
Japan is indeed a very fashionable country and Tokyo has a lot of shopping districts and is considered one of the most progressively stylish cities in the world.
However, it is only now that certain brands are slowly making their way into Tokyo as the market for plus size clothes and shoes is steadily expanding.
I've checked out many of these brands and put together a list for you, so the next time you're wondering where to buy plus size women's clothes in Japan, you know where to go. 
One way to go is to shop for clothes and shoes from Japanese brands that stock plus sizes. The other way is to look for brands in the West that now deliver to Japan.
These brands carry clothes in sizes that are familiar to you and easier to decipher.
However, if you want clothes that have a distinctly Japanese style and fashion to them, you should shop in the brands that call Japan their home.
Let's hop on to the topic- Where To Buy Plus Size Women's Clothes And Shoes In Japan.
Where To Buy Plus Size Women's Clothes In Japan
Everyday Casual Wear:
Uniqlo
Uniqlo is easily one of the favourite brands of many in the Western world, and if you live in Japan and have a physique that varies from the "average" petite Japanese figure.
UNIQLO is definitely known amongst the Japanese plus size fashion brands. Uniqlo has sizes for women that go right up to 3XL.
Uniqlo is great for regular casual clothes as the brand has a very nice range of jeans and fleece-lined track pants. These can be paired with their super soft fleece-lined hoodies for the cooler months.
Uniqlo also carries a very impressive range of jackets that will keep you warm and cosy.
For the spring and summer, check out Uniqlo's comfortable tee shirts that can be worn with shorts, cargo pants or cotton trousers to keep you cool, even when the temperatures soar.
Related: Check out things to buy from Muji that are affordable and useful!
Uniqlo is quite affordable, but if you want something even cheaper, you can shop at GU, Uniqlo's sister brand. This is one of the best store and solution of where to buy plus size women's clothes and shoes in Japan.
These clothes are not of the same quality as Uniqlo, but these are great if you're looking for home wear or just to layer.
Designer Casual Wear:
Punyus
Naomi Watanabe has done it all. This comedian turned actress turned fashion designer is now turning the nation fashionable with her designs for plus size women.
Punyus is her brand and is the name on everyone's lips, be it another celeb or the random Jane on the street.
Punyus is serious about plus size clothing, stocking clothes that go right upto 6L sizes. And these clothes are funky, quirky and super fun in so many different designs and colours.
Watanabe's motto is "everybody should enjoy fashion without stress" and Punyus is proof of that.
If you are a plus size woman, Punyus will have you covered from daily wear to swim wear to even casual evening wear. You can buy their plus size clothing in Japan online too!
I love colourful blouses, jeans, dresses and skirts, and the best part is that I can also shop for shoes in the same store.
This is one of the best stores that will be your stop if you're looking for where to buy plus size women's clothes and shoes in Japan.
Punyus is not the place if you want sombre or typical formal wear, though.
Stylish Chic:
Nissen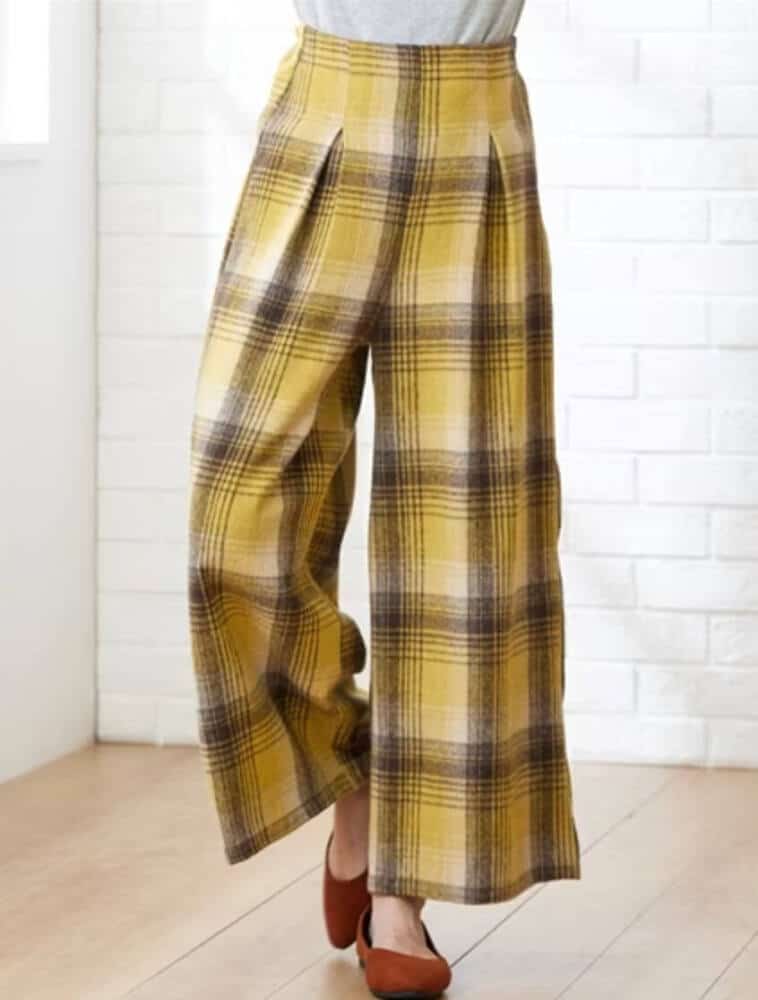 For stylish, sexy and chic clothes, pay Nissen a visit. The brand starts off at a size LL and has clothes in sizes upto 10L, which is honestly the one of the widest ranges I've seen in Japan.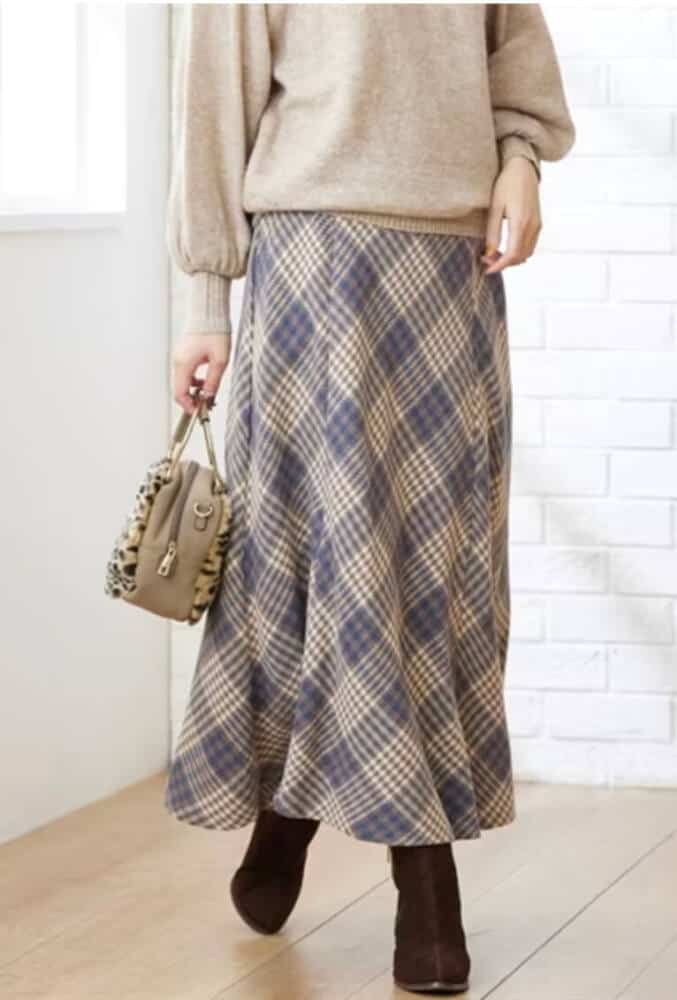 The clothes are mostly casual wear, and you can pick from a beautiful selection of skirts, flowy blouses, pants and dresses, and shop for shoes on the same website. The clothes are designed to fit tall women as well.
The shoes selection could honestly be better, but if all you're looking for is a pair of flats to keep you comfortable, you can shop for them at Nissen.
The prices are also very fair, which makes this one of my favourite stores for plus size clothes and shoes in Japan.
Nissen at the moment only sells online and it's mostly in Japanese, but I'm hoping they open a physical store soon. Where to buy plus size women's clothes and shoes in Japan? Obviously, the answer is Nissen.
All Under One Roof:
Alinoma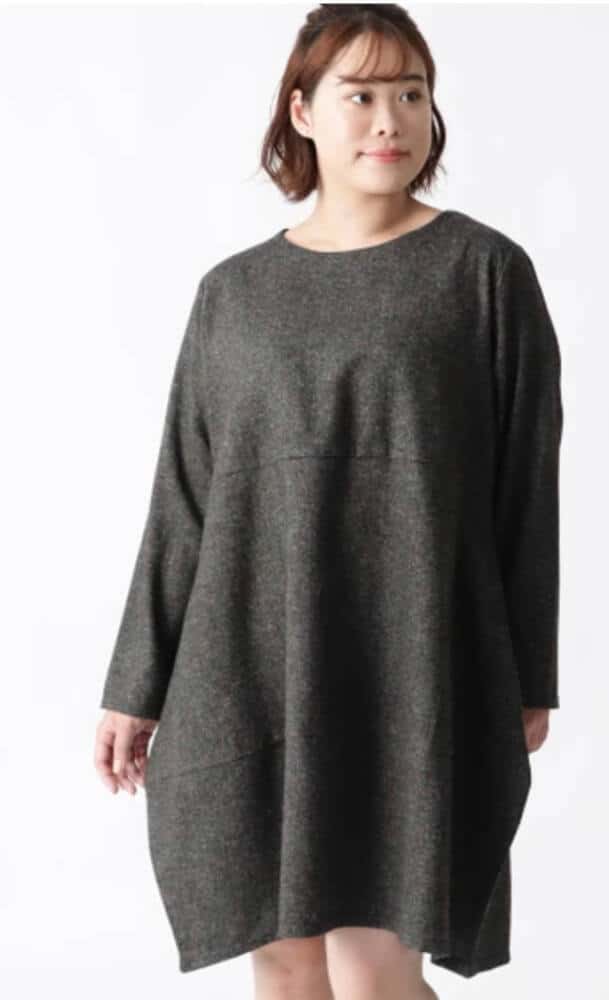 Alinoma is one of the few stores that carries a gorgeous line of evening wear gowns and dresses for women in plus sizes.
The sizes carried by this brand go up to 10L, and you can be sure to find something that appeals to your taste as it caters to women of all ages.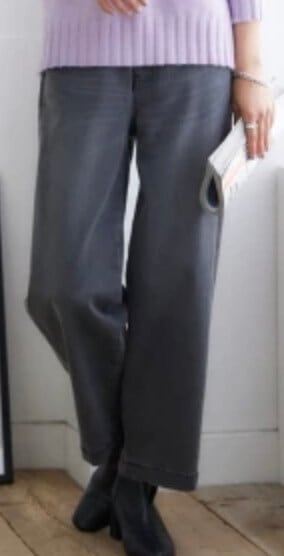 Alinoma not only carries evening formal wear, but also has quite a good collection of casual wear. The brand's skirts, pants, blouses and tops are worth taking a look at while you're there.
You can also revamp your office wear as Alinoma has quite a few formal office clothes for women. Of late, I have been seeing a lot more variety being carried by Alinoma, especially in the underwear section.
It is usually a task shopping for bras in Japan when your sizes are bigger, so I'm thrilled that Alinoma now has options for women like me.
What would make Alinoma simply perfect is if it improved the shoe collection as well. Right now, the sizes go only up to 26cm.
This is your one-stop solution store of where to buy plus size women's clothes and shoes in Japan.
Eur3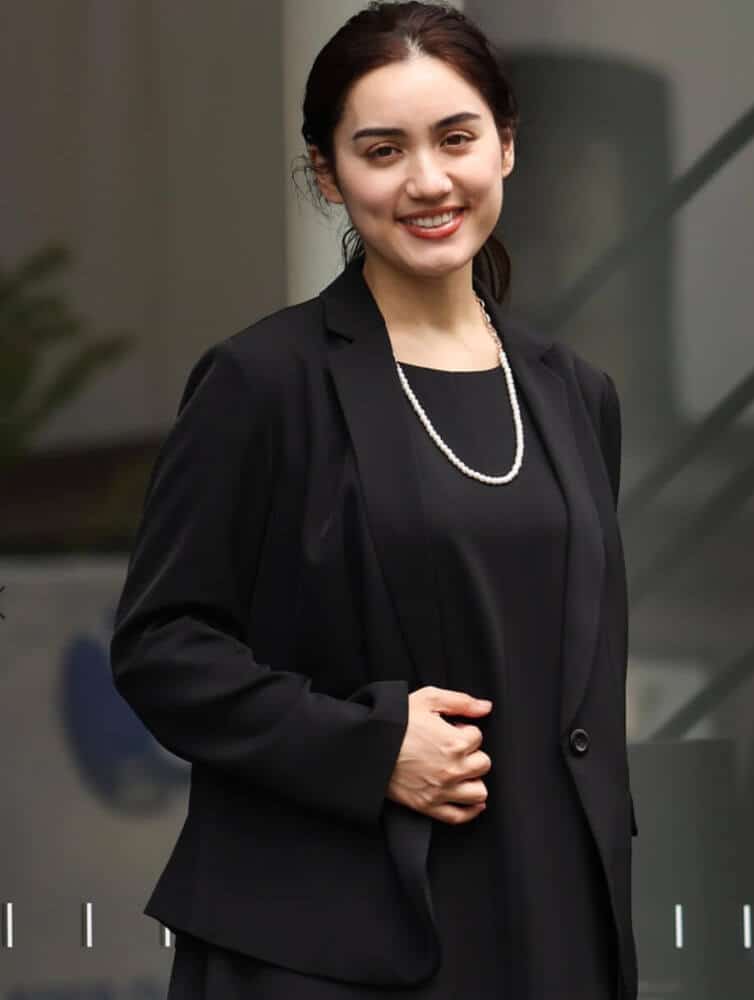 Eur3 is another brand that carries just about everything for plus size women. You can find office formals, daily casual wear, casual evening wear and even formal evening wear.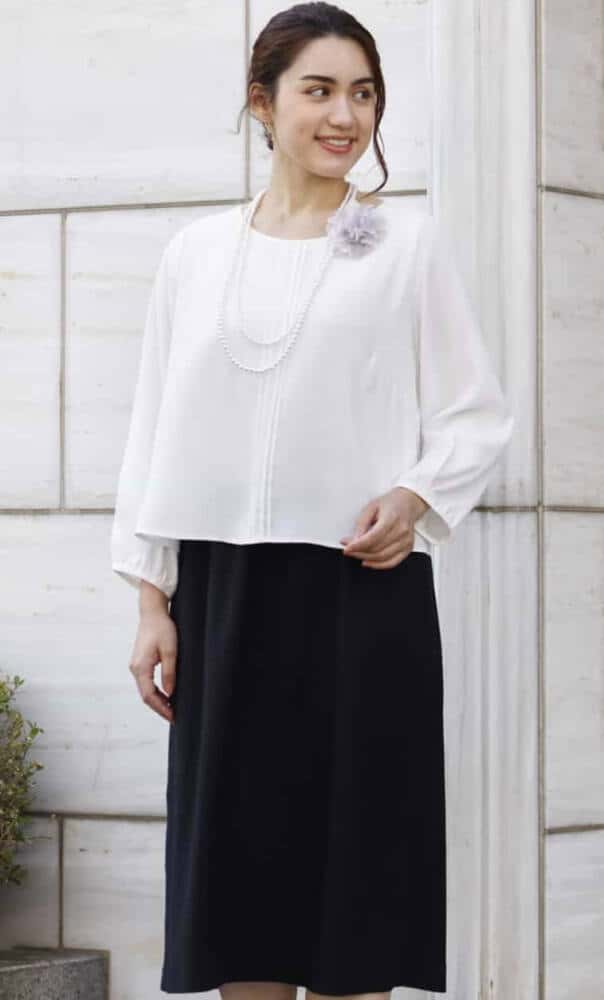 The style of clothing is very elegant, subtle, comfortable, yet stylish, suitable for women in their 30's and 40's.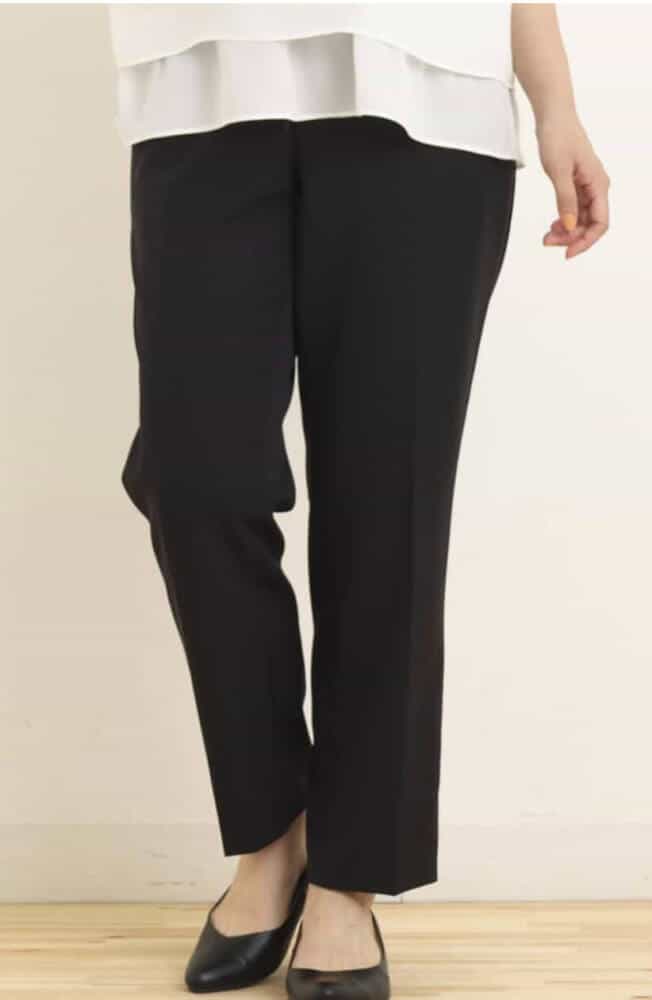 You can also shop for handbags and accessories to match the clothes you buy. The items are priced slightly higher than the other casual wear brands.
The sizes carried by this store start from a Japanese L and go upto 6L. There is a collection of shoes as well but the sizes don't go beyond 25 cm, unfortunately.
Eur3 has stores all over the country, making it very convenient for shopaholics like me, as well as an online store. Here's Eur3 an online store for where to buy plus size women's clothes and shoes in Japan.
Western Online Stores That Deliver To Japan:
A few tips before you add items to the cart in the websites of the western brands that deliver – be aware of the delivery costs.
Sometimes the delivery costs might be much higher than the cost of the clothes itself. Secondly, stay away from ordering leather items as these will cost you huge import taxes.
Asos
This popular British brand now delivers to Japan and the shipping fee is quite nominal. The delivery duration is also not too bad.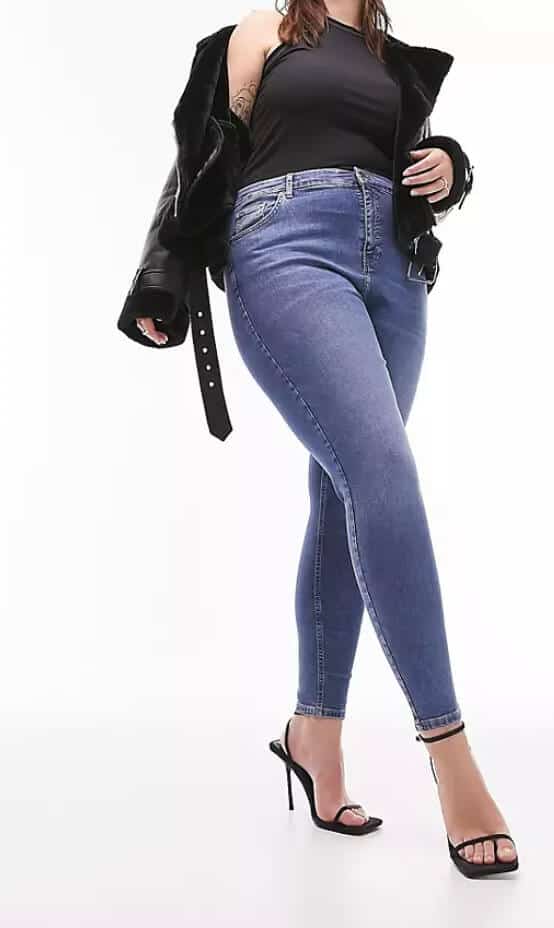 Asos carries just about all kinds of clothes, be it casual daily wear or evening wear and party wear.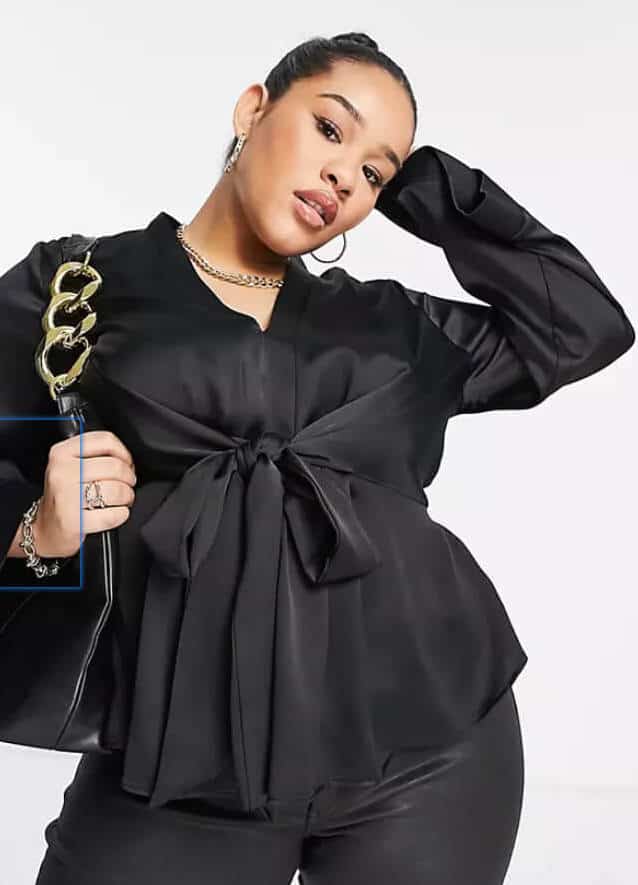 Do keep in mind that though Asos comes cheap, this is more of fast fashion, apt for teenagers and women in their early 20's. Asos carries clothes upto a US 24 size.
where to buy plus size women's clothes and shoes in Japan? Surf the site of Asos as it is definitely the best brand.
ModCloth
ModCloth is for those who are bored of the kind of fashion carried by Asos. ModCloth has stylish clothing in good fabrics, tailored well, and carries clothes up to a size US 30.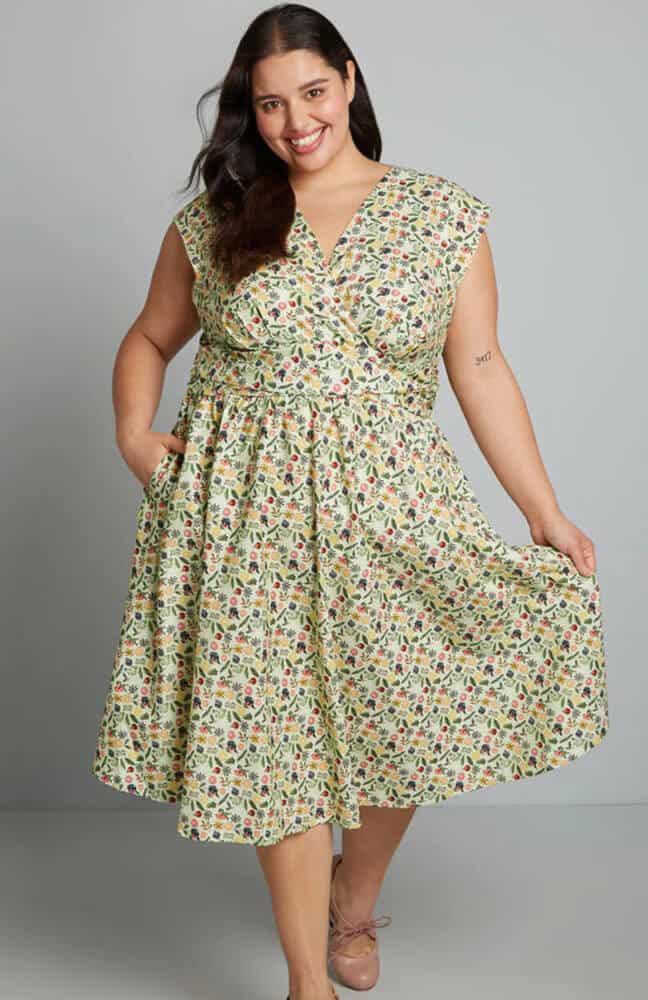 These clothes are a lot more expensive than Asos and are targeted at women in their late 20's, 30's and 40's.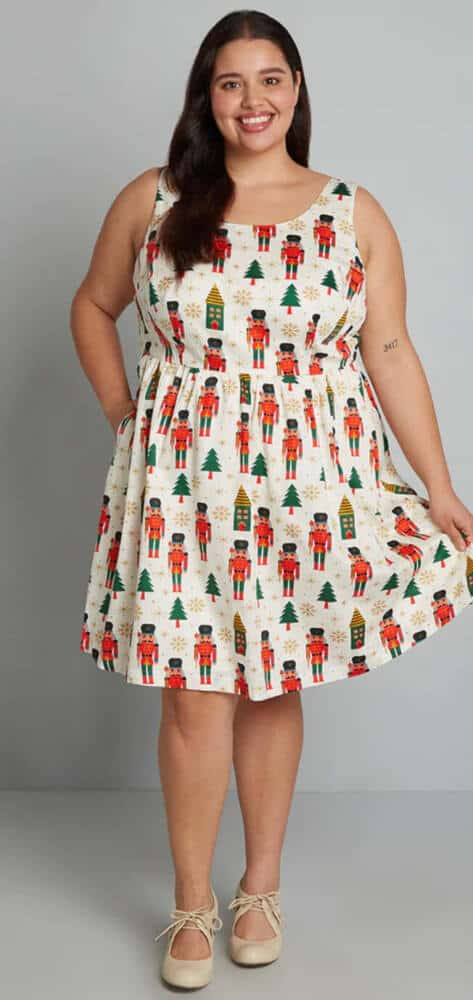 ModCloth even has a small selection of wedding wear, for both the bride as well as for friends of the bride.
ModCloth is one of the best brands that will be your one-stop website for the question- where to buy plus size women's clothes and shoes in Japan?
Bravissimo
If you're from the UK, you probably already know about Bravissimo. Bravissimo carries lingerie and swimwear for women who are big busted, and has been a huge saviour as many brands stick to standard sizes.
The collection is very feminine and luxurious. This brand now also ships to Japan, so if you've been looking for swimwear or lingerie, you're in luck.
Bravissimo also has a sister brand called "Pepperberry" which carries casual wear and workwear specially for plus size women.
Japanese workplace etiquette demands conservative wear, and Pepperberry is a good place to fill up your wardrobe with neat shirts, blouses and formal dresses.
Both Pepperberry as well as Bravissimo are priced rather reasonably for the quality and designs they offer. Where to buy plus size women's clothes and shoes in Japan? Bravissimo, for the win!
Shipping rates to Japan are quite nominal and it reaches you pretty quickly.
Shimamura
You probably already know that Shimamura is a popular clothing store, as there are branches all over the country. Shimamura has quite a nice range of clothing and shoes in plus sizes.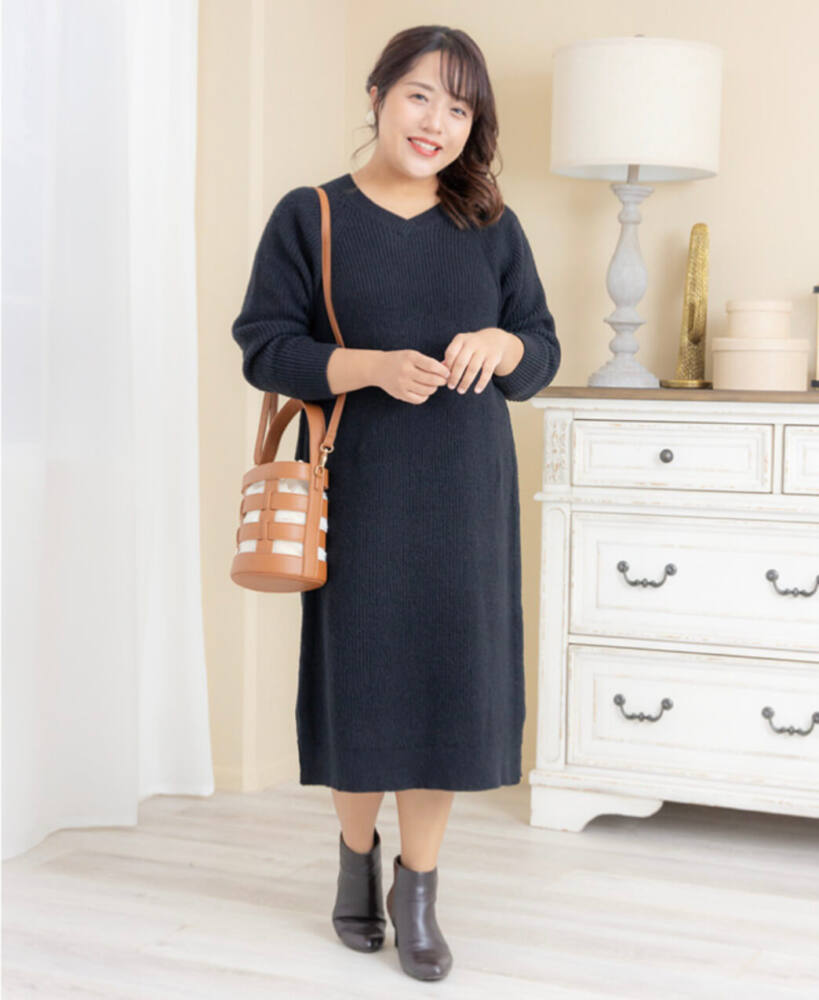 These are also for casual and daily wear, and have a good variety, different from the kind carried by Uniqlo and GU.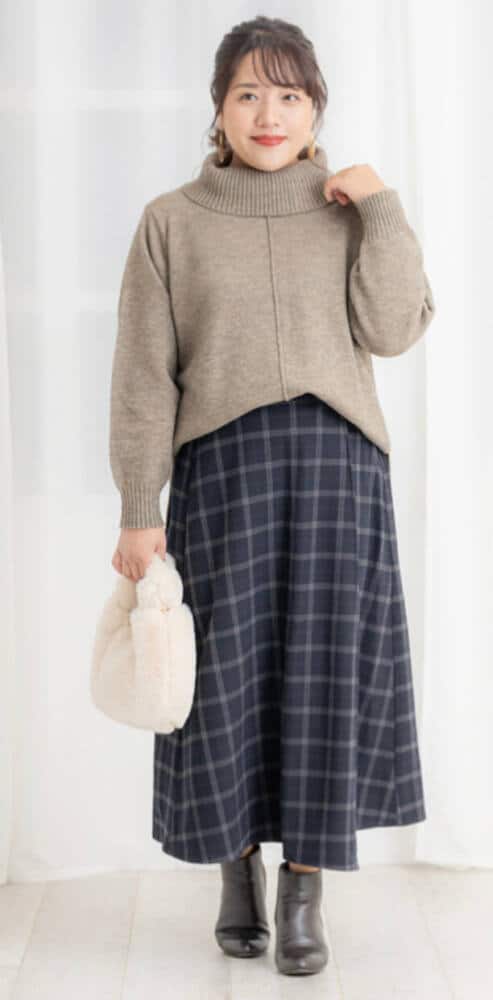 Shimamura calls its plus sizes "Queen Sizes", and the clothes are priced quite cheap. You can also shop for a variety of plus size shoes here to go with your casual wear jeans and tops.
Where to buy the best plus size women's clothes and shoes in Japan?
I've tried almost every plus size women clothes brand, I found Uniqlo to be the best based on quality, durability and style.
Uniqlo is a Japanese casual wear clothing brand. It has sizes up to 3XL for plus size women. nice range of jeans and fleece-lined track pants. Uniqlo clothes are best for summer as well as winters as they are soft and durable. The quality is perfect and worth every penny.
All Sizes Matter
All sizes matter in this world and you should be proud of who you are rather than worry about your appearance. Hope this list of where to buy plus size women's clothes and shoes in Japan helped you!
Plus Size Clothing in Japan: FAQs
Does Japan Sell Plus Size Clothing?
Japan does have plus size clothing brands available. You can get plus size clothing in Japan online or even at a physical store if you'd like to try them out first. Some of the popular plus size clothing brands in Japan are: Nissen, Punyus, Alinoma, Eur3, ModCloth, UNIQLO, Bravissimo. You'll also find sizes for tall people and big size shoes as well in most of these Japanese stores.
What Size is 3XL in Japan
For women 3XL in Japan is size 17 with bust size at 103 to 106, waist size 89 to 93, and hips at 109 to 113.
Which brand is good for plus size clothing in Japan?
There are several amazing plus size fashion brands in Japan that you can choose from: These include UNIQLO, Punyus, EUR3, ASOS, ModCloth, Bravissimo. You'll also find big size shoes and tall sizes as well at these Japanese plus size clothing brands.
Also Read: