Are you looking for the best shops for yoga and gym wear in Tokyo? Well, check out this curated list of shops that will offer you the best activewear, gym wear and yoga apparels that you'd love to wear while sweating. Read further to know more about these shops!
Which is the best shop for yoga and gym wear in Tokyo?
I have visited many shops for activewear but I found Lululemon to be one of the best shops for yoga and gym wear in Tokyo for its designs, collection and comfort.
Lululemon is a fitness apparel store committed to its value of size available from XXS to XXL, fashionable and trendy visual designs, functionality and best quality material. This shop for yoga and gym wear is known for its craftsmanship and technology in its clothing. lululemon is quite expensive but worth it.
It's time to sweat again and get fit before it's too late, right? Fitness is an essential part of life that helps us physically as well as mentally! Once you've completed a fitness challenge, the feeling is killer.
I've been actively working out since last year and I love the change in me. I've grown physically fit as well as gained my mental peace.
Before you start your fitness journey, I'm sure you'll be slightly confused about what to wear during your core workouts, am I right?
Well, don't worry I was in a similar position before but now I've found the best shops for yoga and gym wear in Tokyo that have helped me pick the best active sportswear.
So, Let's check out the list of the best shops for yoga and gym wear in Tokyo that you'd absolutely love!
Japanese Fitness Brands – Quick Review
Top Shops For Yoga And Gym Wear In Tokyo Near Me
Gymshark
Popular athletic clothing company Gymshark sells gym-friendly apparel. The majority of the apparel available on Gymshark is flexible, durable and sweat-wicking.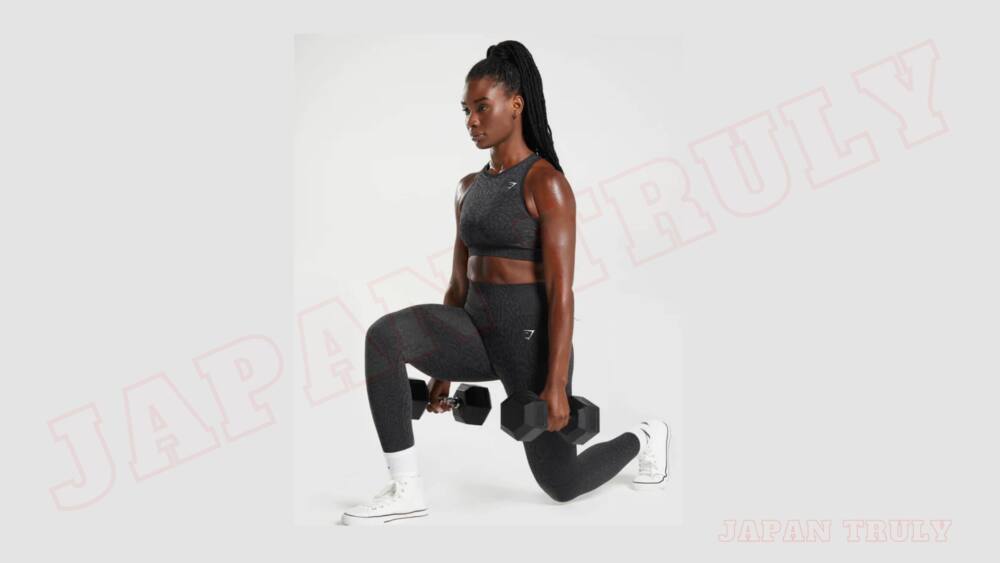 GymShark typically sells for between $20 and $80. The clothing is squat resistant, sweat proof, elastic, and provides a good level of support and compression when required. Compared to outdated, bulky gym clothes, the styles are flattering and offer a far better fit.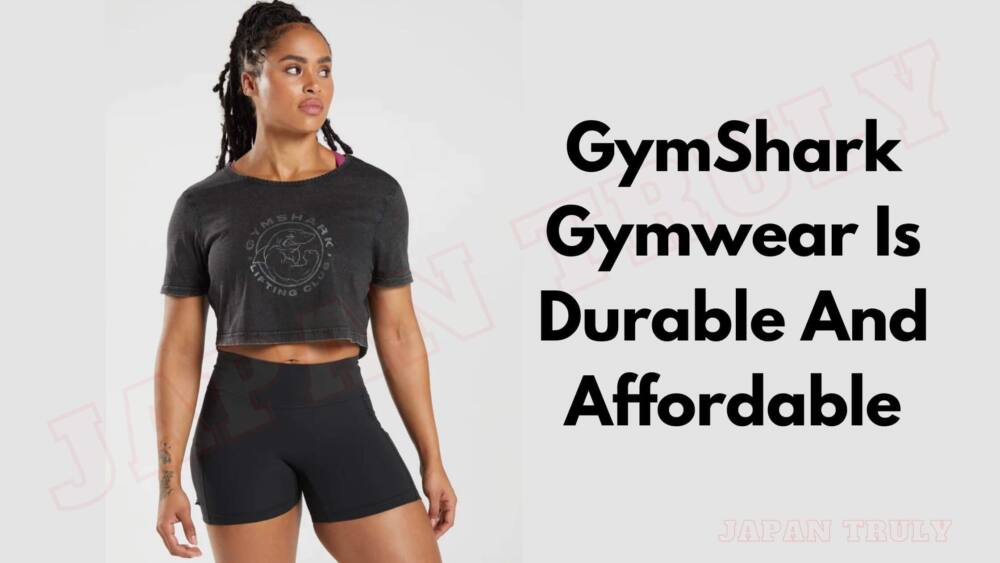 In Japan, women are quite fond of GymShark leggings. They're constructed of a soft, quick-drying polyester and elastane material and are totally squat-proof, or opaque when stretched.
YinYang
Yinyang is an ethically responsible brand that strives for zero waste from manufacture to consumption. More than 90% of their products are created using organic materials like cotton, linen, and hemp.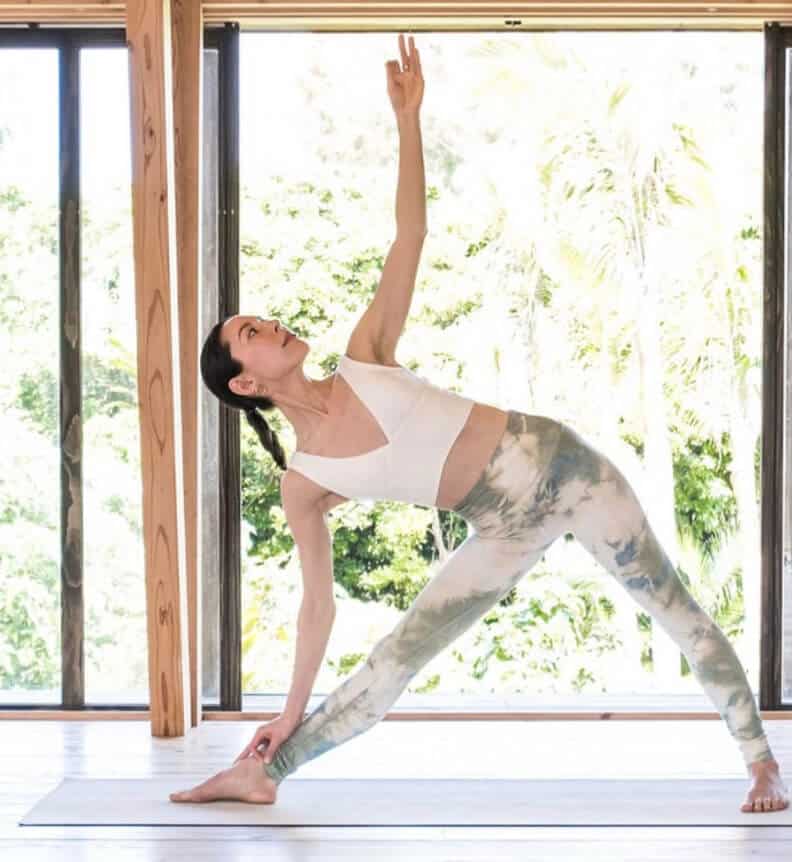 More than 70% of their products use plant-based colours. When clothing is sent from sewing factories, plastic bags are avoided, and shopping bags are swapped out for more environmentally friendly ones made of cassava.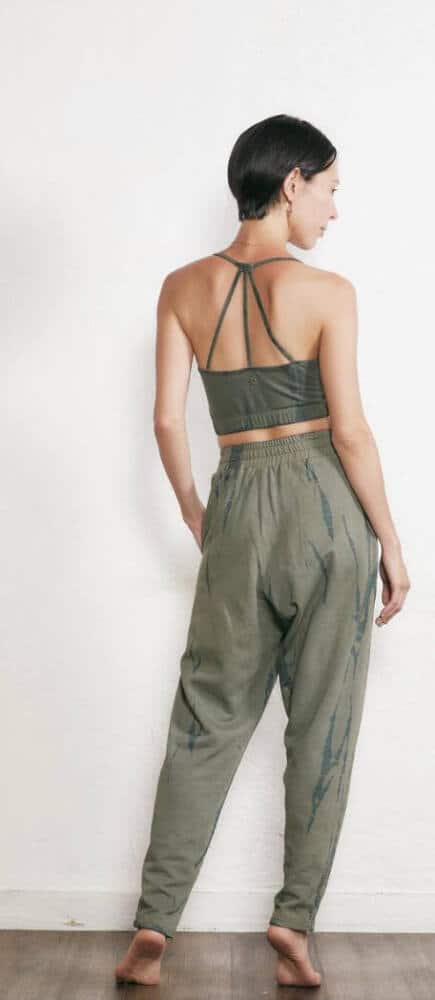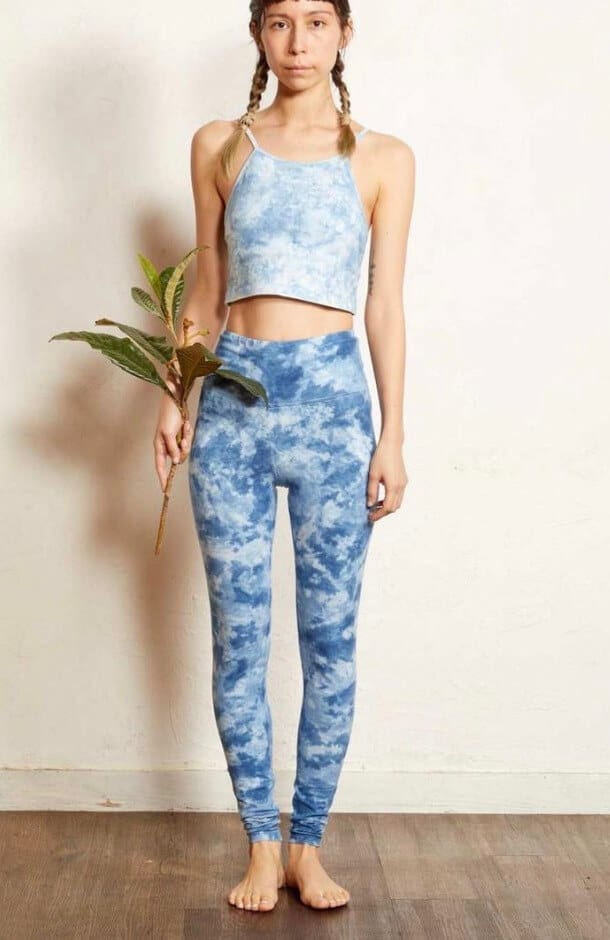 Clothing from Yinyang are made for daily use as well as yoga. There are various colour schemes, ranging from basic to tie-dye. Bestsellers include their "Weekend Pants" and "Weekend Pullover," which are comfortable clothing for both yoga and downtime, as well as their "Botanical Trenca" leggings, which include holes in the heels to warm your ankles.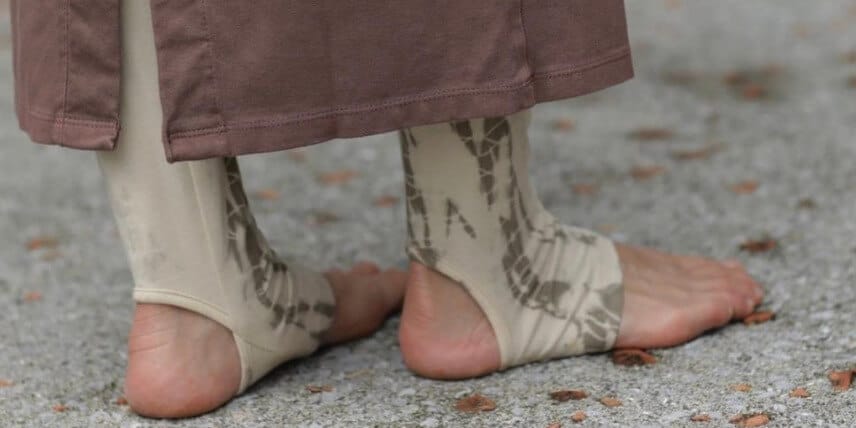 Lululemon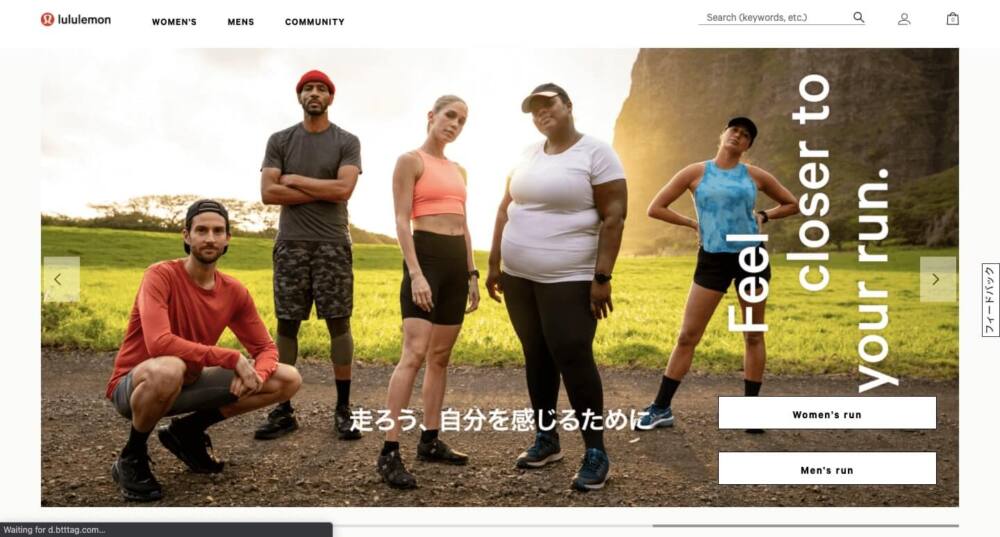 Lululemon is one of the best shops for yoga and gym wear in Tokyo. This is one of the Japanese sportswear brands that are trendy, fashionable and also comfortable.
It's slightly expensive but the products are worth every penny you pay. And also, their yoga and sportswear go on for years without damage.
The sizes available are from XXS to XXL, creating a space of inclusivity for all body types in a country like Japan where people usually have small waistlines.
There are lots of options regarding the fit as well, if you want an aligned fit, regular fit and all which will streamline your options to buy the best one for you. This is what makes it one of the best shops for yoga and gym wear in Tokyo.
Get the co-ord set for your workouts to make it more trendy. You can not only use it for your exercise routine but also wear it while you're away on a trek or adventurous place where you need to dress comfortably.

You can also check out lululemon tights on Amazon. These tights are subtle animal printed leggings that feel comfortable to wear and also stylish at the same time. These gym pants almost feel like a second skin. 
Related: Check out the rules of eating healthy in Japan for staying in shape!
GU Active
GU Active is a Japanese brand where you can find everything at an affordable price.
If you want minimal designs, basic sports bras, gym pants and tech tees, you should definitely check them out here.
GU Active is not only in Tokyo but is available in all of Japan for its cheap but comfortable japanese sportswear.
You can get the multi-tech pullover here which is amazing and the most famous workout apparel from GU Active.
The multi-tech pullover might seem a lot but trust me, it's perfect for summers and keeps you all covered up since the Japanese do not like showing off their bodies at the gym. It is also made up of light material.
Gu active is one of the best shops for yoga and gym wear in Tokyo if you're looking for workable, daily-use fitness outfits.
Related: You can also include hakusai in your diet that reaps a lot of healthy benefits!
Asos Activewear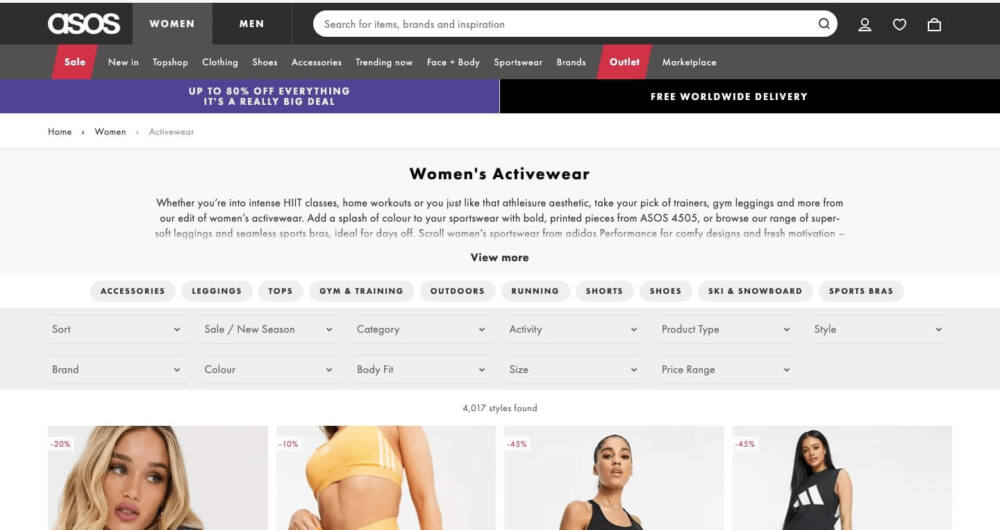 Asos activewear is a great store having so many options of yoga wear and gym wear. It's an athletic wear brand that is a part of Asos (an international clothing brand).
They have different sizes for all body types, from xxs to xxxl. Their website has a great collection of gym pants, tech tees and other sports gear you'd need.
You can also choose the sportswear according to the activities for eg, swimming, gymming, yoga etc. So many options make it the best shops for yoga and gym wear in Tokyo.
Their different and vibrant outfits are definitely going to motivate you for your workouts as they're fun to wear and also makes you look too good in them.
Get yourself a pair of bold and bright running clothes from this store and you'll soon realise this is one of the best shops for yoga and gym wear in Tokyo.
Related: Include superfood goya in your diet for a healthy living!
Asics Japan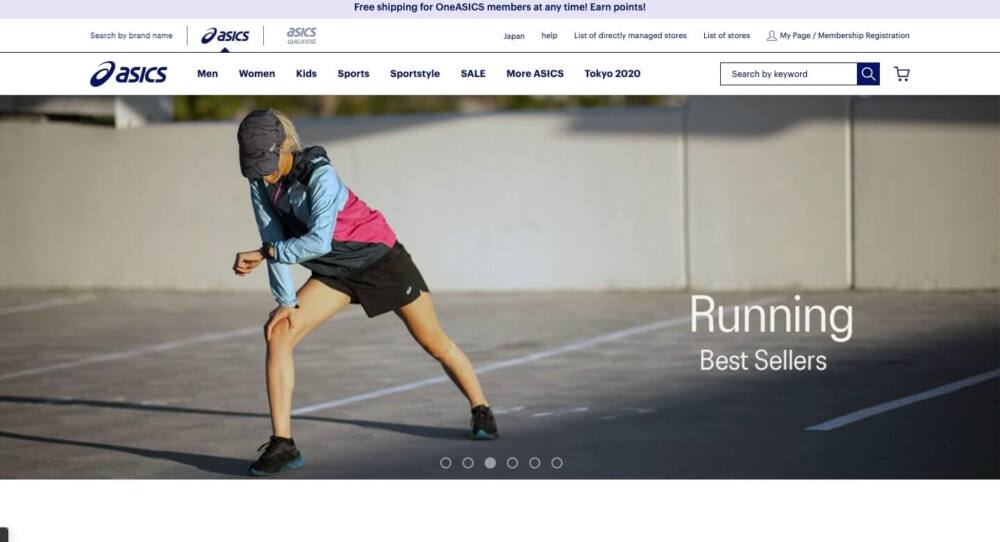 Asics is one of the popular Japanese athletic brands and definitely one of the best shops for yoga and gym wear in Tokyo. Their apparels are sports-specific which is why it's fun to shop here.
You can find yourself the best yoga or gym pants paired with a tech tee or sports bra with nice shoes to gear up for your gym session.
The brand is known for its technical finishes in their clothes. They also have reflective material if you're training in the dark or at night which I think is really cool.
I personally love this brand and I've been wearing Asics gym pants for a very long time. The pants are ultra soft and comfortable with reflectors on both the legs.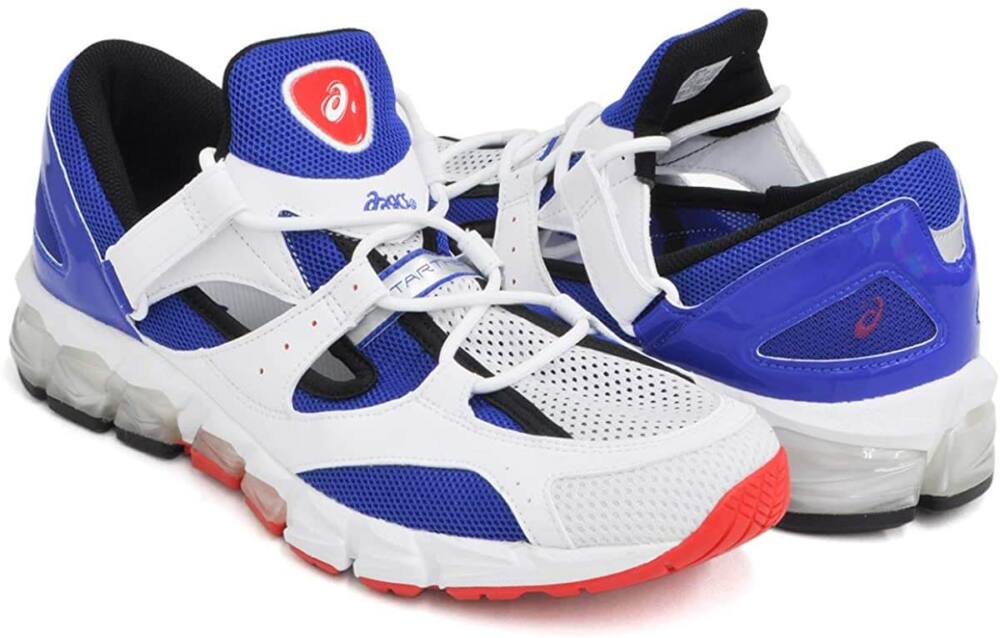 Asics shoes are one of the best shoes for sportswear. You should definitely check out their tiger collection if you want long-lasting shoes. It's equipped with gel tarther technology and is also great for casual wear.
Related: Check out the difference between the Japanese diet and the western diet and pick the best one that suits your fitness regime!
UNIQLO MOVE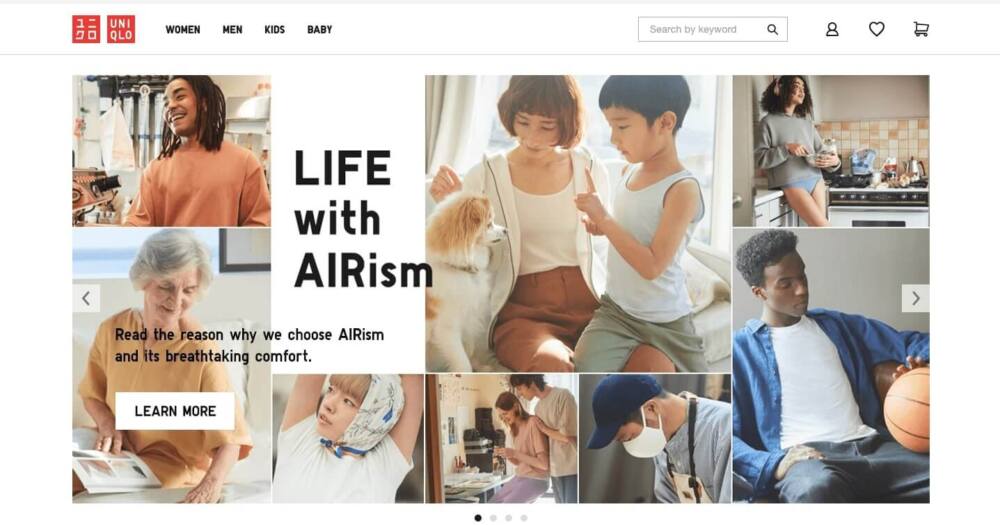 Uniqlo, a homegrown Japanese clothing brand opened a section for sportswear called UNIQLO MOVE.
It is to make people feel comfortable, stay active and think positive. The activewear available in this brand is soft and lightweight that feels great on skin.
Uniqlo move activewear is minimalistic and mostly available in block colours. They do not have fancy designs imprinted on them.
I love wearing Uniqlo move's AIRism dry-ex t shirt because it's cozy and controls sweat. This top is one of the yoga wear that I'd recommend everyone to own.
UNIQLO MOVE is one of the best shops for yoga and gym wear in Tokyo, definitely. 
Pearly Gates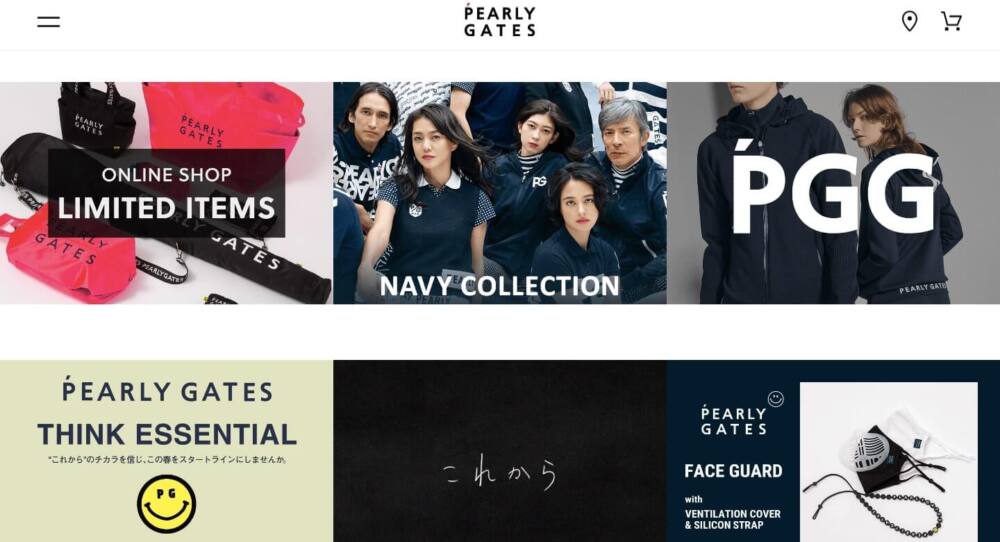 Pearly Gates is a more than 3 decades old brand by TSI Groove & Sports Co.
This brand is well-known for its leisure and gym wear with bold designs on it. It is also one of the best shops for yoga and gym wear in Tokyo if you're looking for peppy outfits.
Pearly Gates has set a great customer base in Asia and many countries have started trusting this brand for its clothing (especially activewear).
I recently bought a pair of workout leggings from this brand which I've worn only thrice but is really comfortable, soft and the design is also amazing.
The brand has a curated collection for golfers as it is a popular sport not only for men but also women in Japan.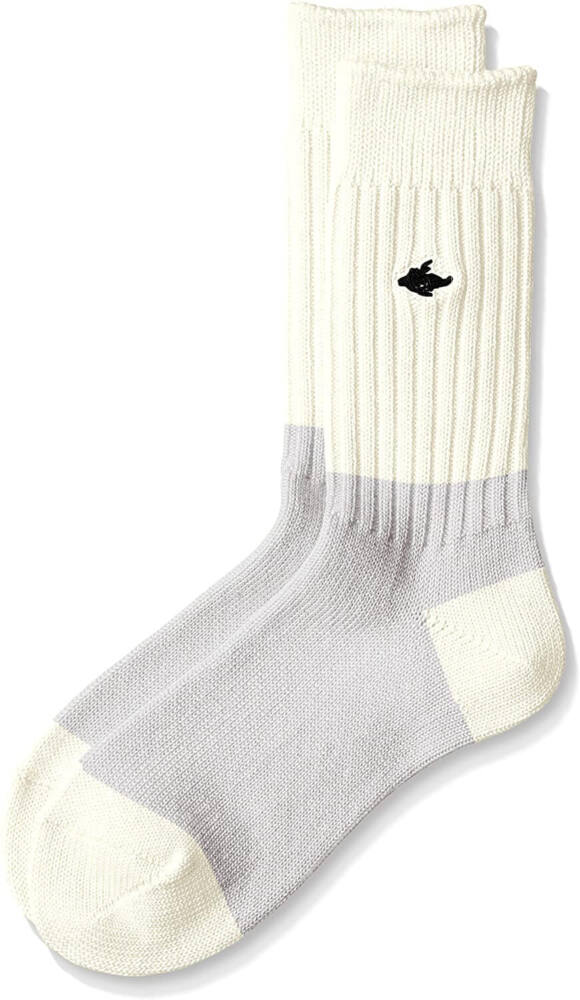 These Pearly Gates's socks are really amazing and protective from leg injuries. These socks can be worn during your workouts to support your toes as they are subjected to twisting or bending while working out. 
Nergy Japan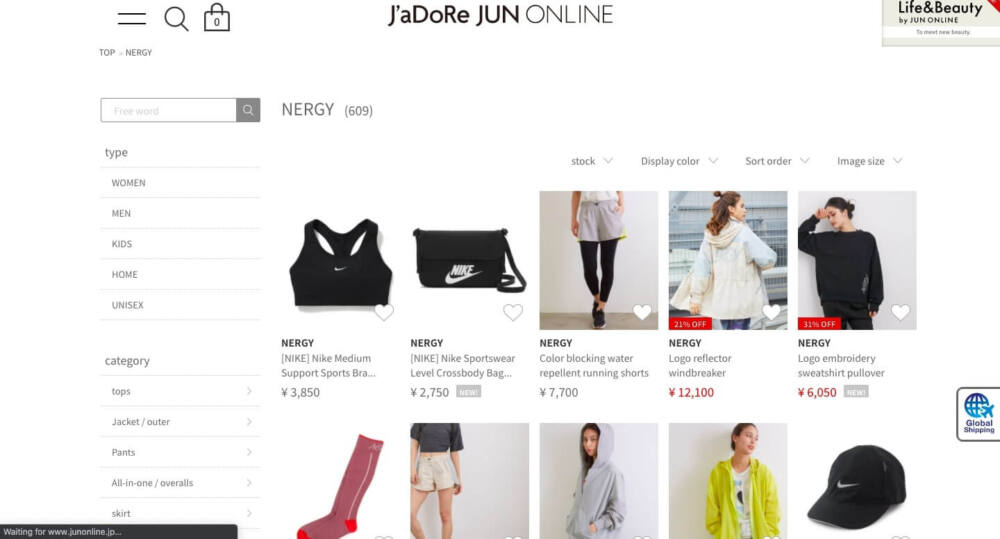 Nergy Japan is just the right sports store for everything from yoga apparels, gym wear, active sportswear or even gears.
It's definitely one of the best shops for yoga and gym wear in Tokyo online that will be in line with the latest exercise outfits trends.
It gives a style recommendation for combining their clothes purchased before you check out for your online shopping. It often collaborates with Nike and other brands for the same.
It is slightly expensive but worth it for its long-lasting material. If you're into gym and yoga fitness then you should go for their co-ord set of tights and sports bra or tee.
This Nergy bra top is a must have for all the fitness freak women. It's an antibacterial, active deodorising top that kills germs from sweat and doesn't let the foul smell out. It has a lovely print on it that'll give you an exotic feel.
ABC Mart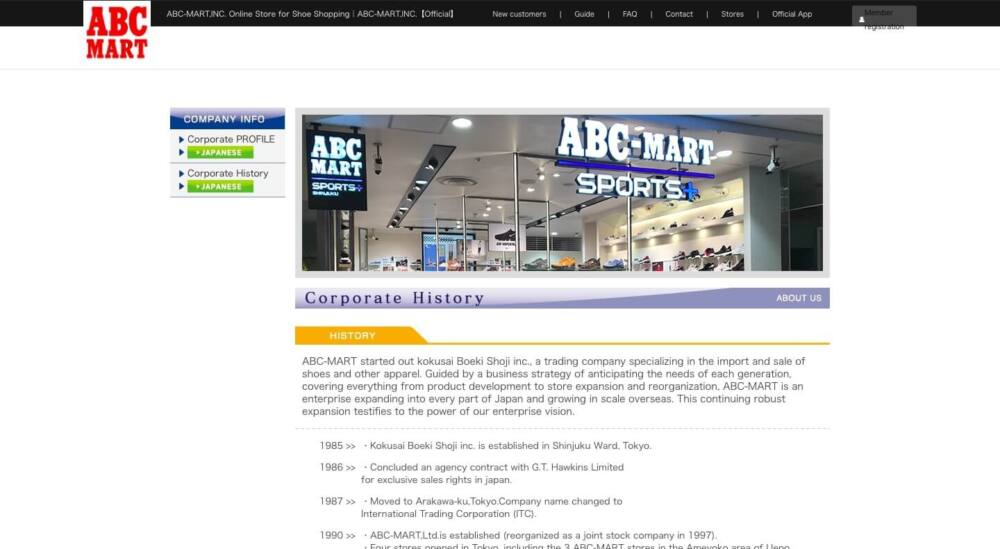 ABC mart is one of the best shops for yoga and gym wear in Tokyo with over 50 stores all over Japan before the pandemic.
It's an athleisure store that sells shoes and gym wear from brands like Asics and Nike. It is a fitness wear shop in Japan that sells most of the top brands.
ABC Mart's collection is one of the best in Tokyo. You will find a lot of fitness gears as well like yoga mats, blocks, workout bands etc.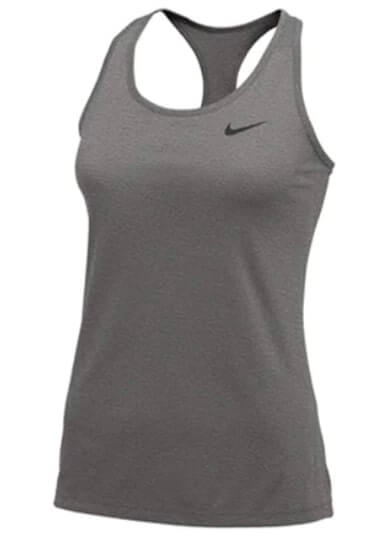 Check out this Nike tank top on Amazon which is dry fit balanced that helps one stay dry and comfortable. It has a mesh panel on underarms for breathability. Check it out on Amazon.
Sportswear trends are we seeing in Japan
Sports mix- sports mix is a style where sportswear is mixed with other types of apparels as a part of fashion. It is pretty popular among tourists and was started in 2017, however the trend has faded since then.
Athleisure- Originally born in the US and influenced by Kendell Jenner, this was quite a popular trend and can be seen in Lululemon clothing. This look is laid back and casual. With a hint of sporty look, it has leisure wear combined with it.
Mama Coordination- Mama coordination is more about positioning sports shoes and accessories. It often is designed to match the outfits of the mother to their babies. The statement speaks more style and practicality in this trend.
What are the best clothes for the gym in Japan?
One should wear what is comfortable and goes well with their figure. Wearing a pair of leggings and tank tops/T-shirts with gym socks is an ideal combination of gym clothing.
Why is active wear so expensive?
Activewear is so expensive because of its high quality. They are sweat-proof, made with high tech finishes and give a rich and classy look even if it's worn outside the gym.
Activewear Apparels in Tokyo
Yoga and gym wear clothes are an essential part of working out. If you choose them right, you are almost set for your work outs because they play a great role in it.
If you're wearing a comfortable pair of leggings and a top, you'll be unbothered and enjoy your workouts better.
Not only for gym and yoga but fitness wear from these shops can also be worn for other purposes like cycling, running etc.
The above listed items are one of the best shops for yoga and gym wear in Tokyo. Hope this article helped you find the best active sportswear for you.
Have a happy workout session!
Also Read:
Women's Wunder Under Fitness Pants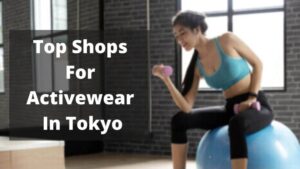 Check out the curated list of Best Shops For Yoga And Gym Wear In Tokyo for gym wear and activewear that you can wear while you sweat. Don't forget to check out lululemon which is the best shop because of its design, collection and comfort. Read further to know more.
Product SKU: DSGH24879479
Product Brand: lululemon
Product Currency: USD
Product Price: 128.00
Price Valid Until: 2021
Product In-Stock: InStock