Wondering which sites to visit in Japan? We made a list of must-visit major cities in Japan. Check it out!
Ah Japan! The land of cherry blossoms, sushi, and anime.
Japan is definitely a country that everyone should pay visit to at least once in their lifetime.
In the recent years, Japan has taken the world by storm by excelling in various fields like the film industry, culinary world, and world of technology.
While Japan is influenced by the modern trends, it has stayed true to its traditional values and culture. The Japanese people are known for their values and respectfulness and these are things that the modern wave cannot take away.
Japan is home to many historical sites, and travellers are sure to find pieces of Japan's rich history and culture around every turn.
If you are looking for the next destination to travel to, why not head to Japan! Whether you are looking to have a culinary experience or satisfy the tech geek in you, Japan has something for everyone.
Here is a list of some of the major cities in Japan for you to explore.
Major cities in Japan: Quick Summary
| | | |
| --- | --- | --- |
| Major cities in Japan | Major tourist attractions | Island |
| Tokyo | Nishi-Shinjuku skyscrapers and Mount FujiRainbow BridgeNational Diet BuildingTokyo Station in MarunouchiTokyo Imperial PalaceShibuya CrossingTokyo SkytreeTokyo TowerSensoji TempleMeiji ShrineRyogoku Kokugikan (the National Sumo Hall) | Honshu |
| Kyoto | Kyoto TowerHōgan-ji TempleTō-jiKinkaku-jiKyoto Imperial PalaceGinkaku-jiKiyomizu-deraFushimi Inari-taishaNijō CastleNishi Hongan-jiKyoto National MuseumGion (Geisha district)Arashiyama Bamboo Forest | Honshu |
| Osaka | Osaka castleOsaka Business ParkDōtonboriTsūtenkakuAbeno HarukasShitennō-jiUmeda skyscrapersUniversal studios JapanKuchu Teien ObservatorySumiyoshi Taisha Shrine | Honshu |
| Sapporo | Sapporo Clock TowerSapporo Beer MuseumHokkaido UniversitySapporo StationSapporo DomeSapporo TV TowerOdori ParkShiroi Koibito Park | Hokkaido |
| Yokohama | Minato Mirai 21Nippon Maru Memorial ParkYokohama ChinatownMotomachi Shopping StreetYokohama Marine TowerYamashita ParkOsanbashi PierYokohama Museum of ArtGumyōji | Honshu |
| Kobe | Port of KobeAkashi Kaikyo BridgeKitano-choKobe ChinatownKikuseidaiMt. MayaKobe Port TowerMeriken ParkNada district sake breweriesArima OnsenMount RokkoKobe Earthquake Memorial Museum | Honshu |
Major Cities In Japan
Tokyo
Major tourist attractions- Nishi-Shinjuku skyscrapers and Mount Fuji, Rainbow Bridge, National Diet Building, Tokyo Station in Marunouchi, Tokyo Imperial Palace, Shibuya Crossing, Tokyo Skytree, Tokyo Tower, Sensoji Temple, Meiji Shrine, Ryogoku Kokugikan (the National Sumo Hall)
Must try foods- Monjayaki, Soba, Yakitori, Tonkatsu, Okonomiyaki (savoury pancakes), Ningyo-yaki (baked cake in the shape of a doll), Kintaro-ame (a traditional candy)
Tokyo is probably the most famous city in Japan. Besides being the capital of Japan, Tokyo is also the political and economic centre of the country. The city is also home to the Emperor of Japan and the national government.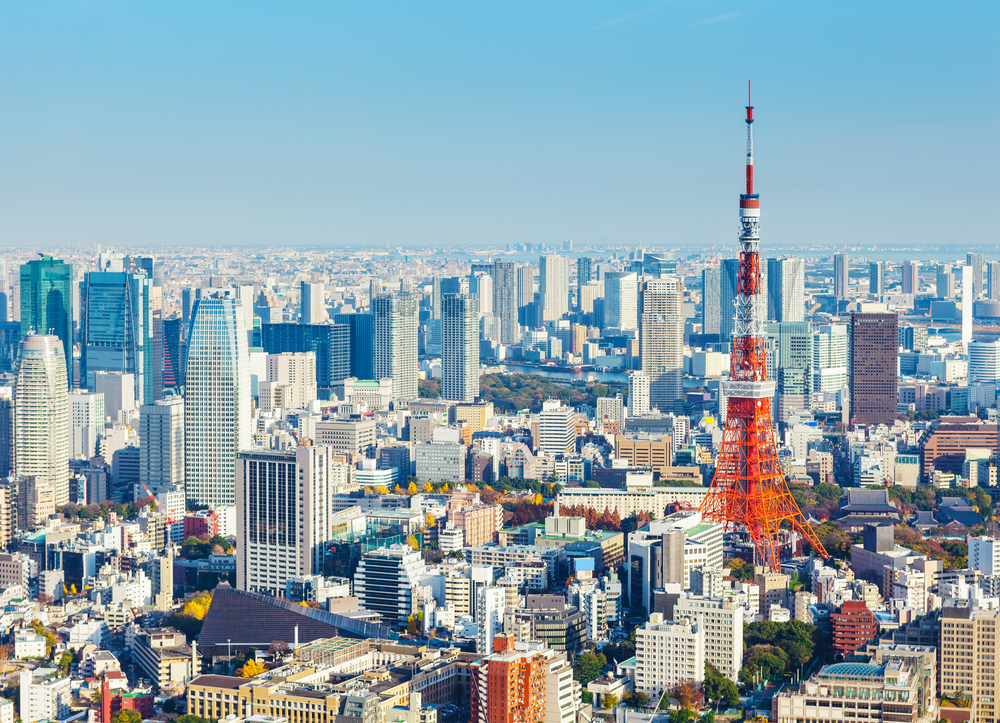 The Greater Tokyo Area is said to be the most populated metropolitan area in the world. Tokyo is known to have the busiest pedestrian crossing in the world.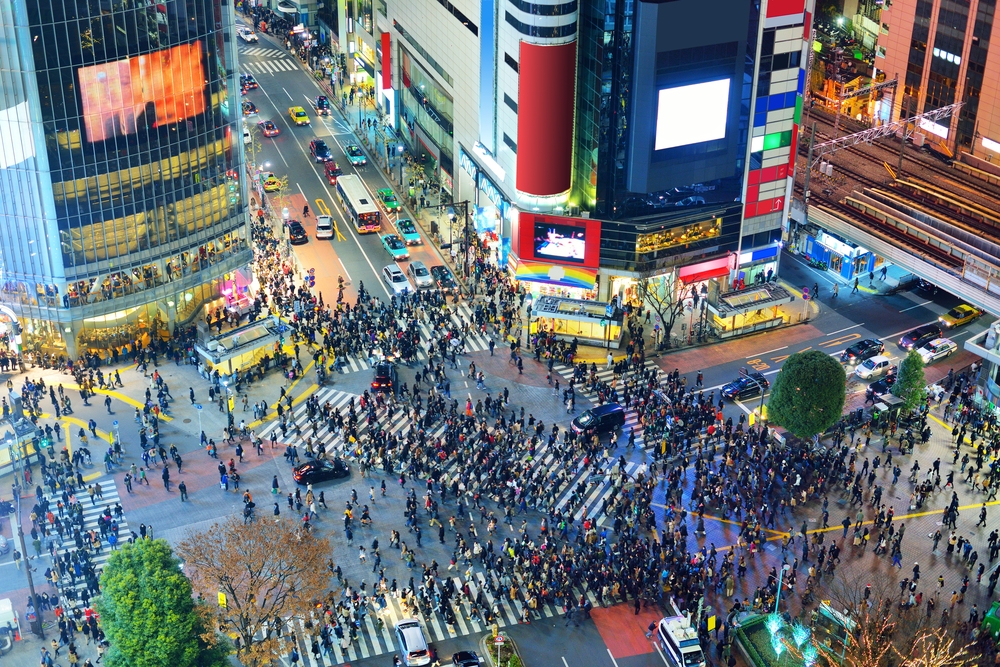 If you are into the Otaku Culture, Tokyo's Akihabara is the place to be. It offers travellers loads of games, anime and electronic shops to browse through and enjoy.
To get in touch with their spiritual side, travellers can head on to one of the many ancient shrines in the city, including the Sensoji Shrine which is the oldest temple in the city.
One of my favourite thing sto do in Tokyo is viewing the cherry blossoms (sakura). This is a tradition that goes back many centuries and has been attracting tourists dfrom all around the world. The cherry blossoms bloom during the spring season sometime between March and April. For a week, people gather around parks to watch the delicate pink petals in full bloom.
With the latest technology, year round festivals, and age old traditions, Tokyo is a must see for every globe trotter.
Kyoto
Major tourist attractions- Kyoto Tower, Hōgan-ji Temple, Tō-ji, Kinkaku-ji, Kyoto Imperial Palace, Ginkaku-ji, Kiyomizu-dera, Fushimi Inari-taisha, Nijō Castle, Nishi Hongan-ji, Gion Matsuri, Kyoto National Museum, Gion (Geisha district), Arashiyama Bamboo Forest
Must try foods- Tenkaippin or Ten'ichi' (Kyoto style ramen), Tofu, Kushikatsu, Chirimen Sansho, Nama- fu, Kyoto style sushi. Soy milk doughnuts, Tsukemono pickles, Yatsuhashi (cinnamon mochi with red bean paste)
Kyoto is the the former capital of Japan is known for being home to many important UNESCO World Heritage Sites.
One of the most famous tourists' spot is theArashiyama Bamboo Forest. Tourists can take a walk along the picturesque forest path and enjoy the view while capturing some fantastic shots.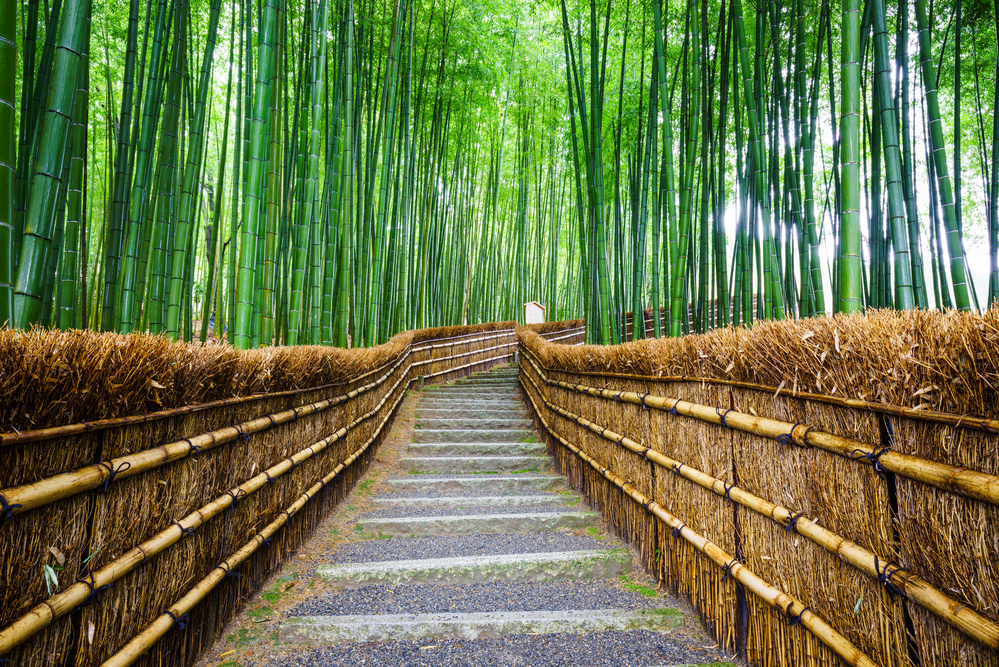 The Gion district is by far my favourite spot in Kyoto. The geisha district of Gion to be precise. While these traditional beauties can be somewhat elusive, visitors may be able to catch a glimpse of them taking a stroll. It is also an ideal spot if you wnat to experience ochaya (traditional teahouses) and kaiseki ryori (traditional haite cuisine).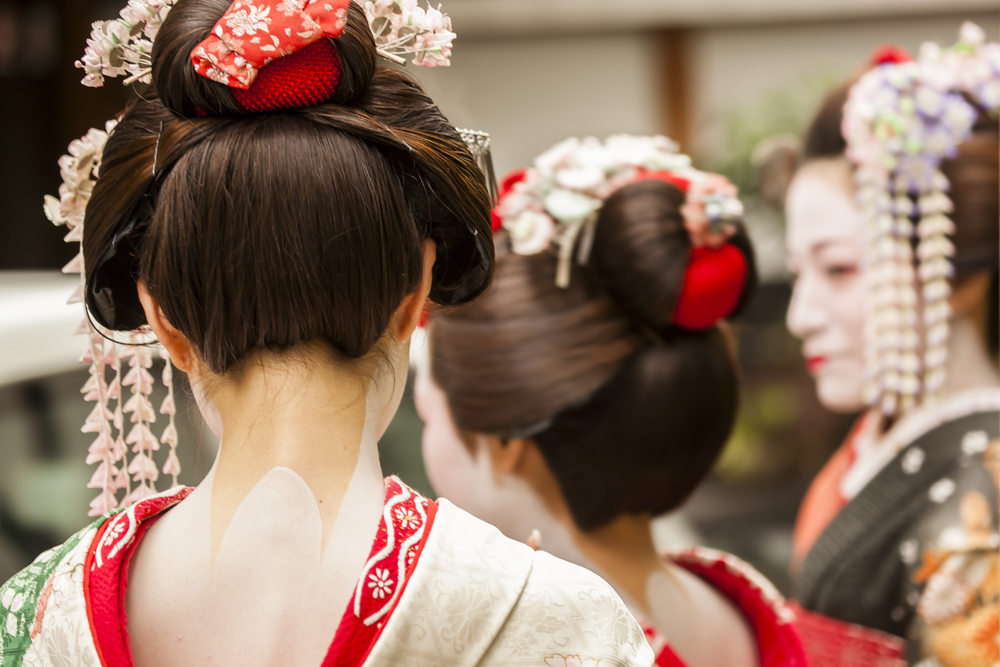 With its rich historical roots and numerous spots to visit, Kyoto is a great place to visit for anyone who loves history and culture.
Osaka
Major tourist attractions- Osaka castle, Osaka Business Park, Dōtonbori, Tsūtenkaku, Abeno Harukas, Shitennō-ji, Umeda skyscrapers, Universal studios Japan, Kuchu Teien Observatory, Sumiyoshi Taisha Shrine
Must try foods- Negiyaki, Takoyaki, Tecchiri, Kitsune Udon, Taiko Manju, Oshizushi, Kushikatsu, Yakiniku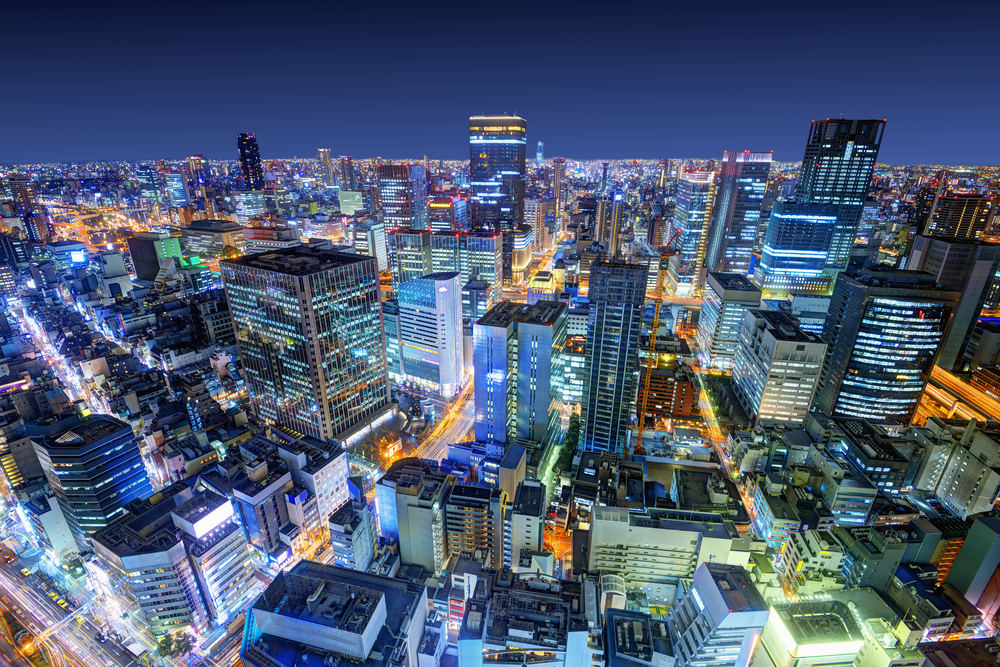 Osaka is the largest city in the Kansai region and third most populated city in Japan. Osaka is regarded as an international centre for research and development and is home to many renowned universities, including the Osaka University, and Kansai University.
The city is lively and colourful and has a distinct dialect. The cuisine here is spoken about all over Japan. It is a great place to have an urban experience and it has something for adults as well as children.
The world's largest public aquarium is located in the city. With its flashy neon signs and entertainment spots, the entertainment district of Dotonbori is must see if you ever go to Osaka.
Sapporo
Major tourist attractions- Sapporo Clock Tower, Sapporo Beer Museum, Hokkaido University, Sapporo Station, Sapporo Dome, Sapporo TV Tower, Odori Park, Shiroi Koibito Park
Must try foods- Butadon, Sapporo ramen, Shiroi koibito, Robatayaki, Kani shabu, Horsehair crab, Hotate yaki (grilled scallops), Genghis Khan
If I had to describe Sapporo in two words, I would say "Winter Wonderland". The city is probably the best spot for winter vacations.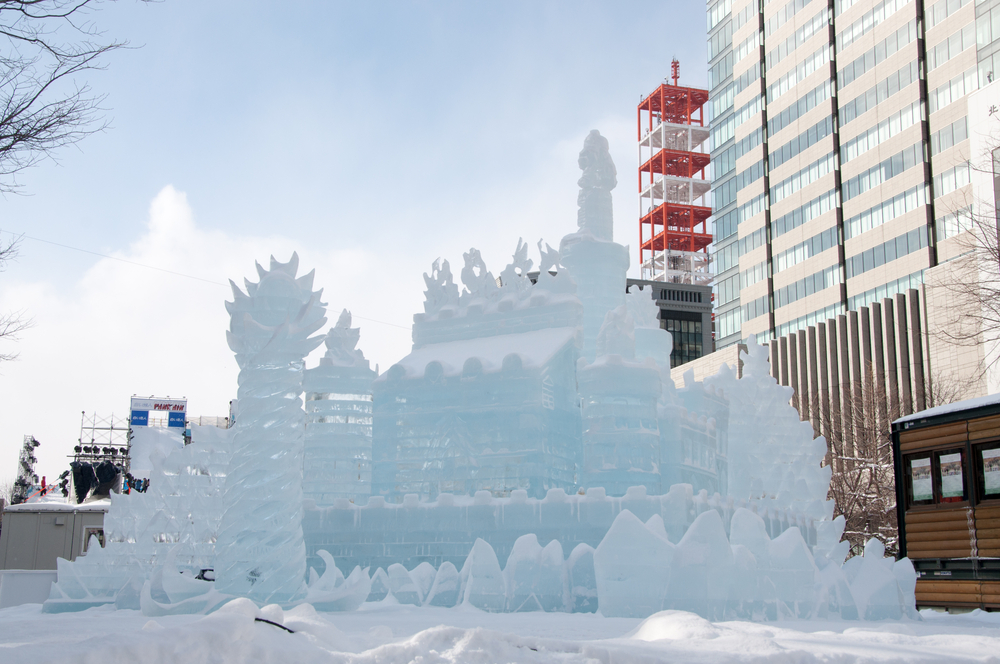 The Sapporo Snow Festival which is held every February attracts a crowd of over 2 million people every year! The festival features brilliant sculptures that are skillfully carved out of ice and snow.
The city also houses the Sapporo Winter Sports Museum which showcases the 1972 Winter Olympics' legacy. If you want to do something adventurous, the icy slopes have ski resorts that offer skiing and snowboarding. The Moiwayama mountain ais one of the most famous viewpoints here and tourists can get into a cable car here to have a better view of the city.
It would be a crime to not mention the seafood in Sapporo. The cuisine is boasted about in all of Japan. Many people flock to the city just t have a taste of the seafood here.
Related: Things to do in Saitama, Japan
Yokohama
Major tourist attractions- Minato Mirai 21, Nippon Maru Memorial Park, Yokohama Chinatown, Motomachi Shopping Street, Yokohama Marine Tower, Yamashita Park, Osanbashi Pier, Yokohama Museum of Art, Gumyōji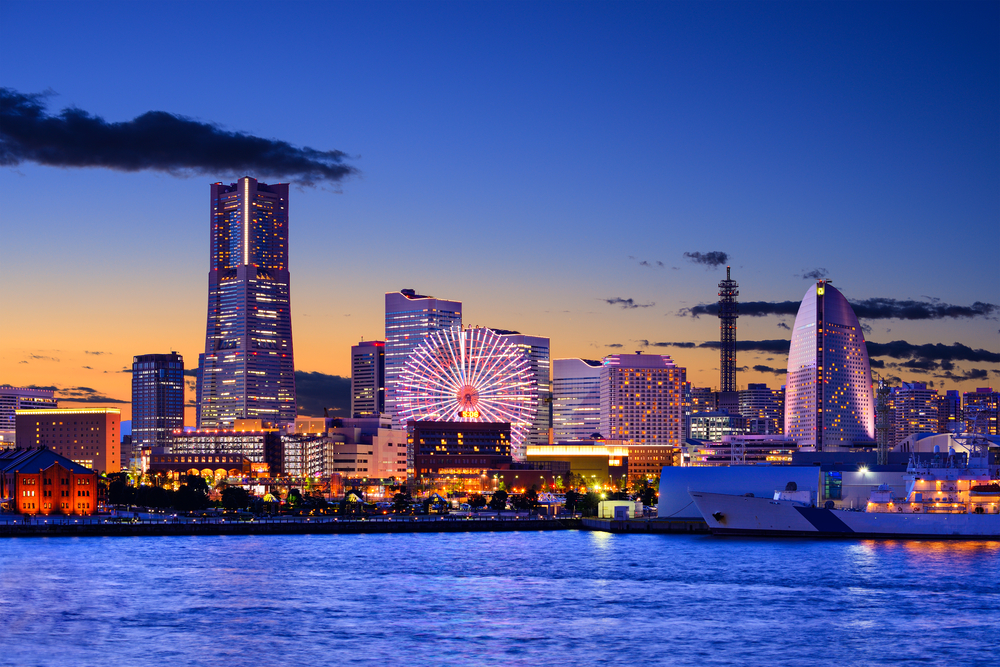 Yokohama is the second largest city in Japan. It is said to be the first port that Japan opened for foreign trade back in 1859. It is now Japan's largest port.
Tourist can catch many glimpses of Chinese influence on the city with the city's brick architecture and the popular Yokohama Chinatown.
Yokohama is an important spot for commercial activity in the Greater Tokyo Area.
If you like cities with a view of the sea, Yokohama is a great place to visit. The city offers visitors a lovely view of the habor by waterbus or from the top of a ferris wheel.
The city also has 42 museums including the Cup Noodles Museum,the  Matsuri Museum, the Yokohama Museum of Art, and the Kanazawa Bunko. 
Related: Things to do in Kochi Japan
Kobe
Major tourist attractions- Port of Kobe, Akashi Kaikyo Bridge, Kitano-cho, Kobe Chinatown, Kikuseidai, Mt. Maya, Kobe Port Tower, Meriken Park, Nada district sake breweries, Arima Onsen, Mount Rokko, Kobe Earthquake Memorial Museum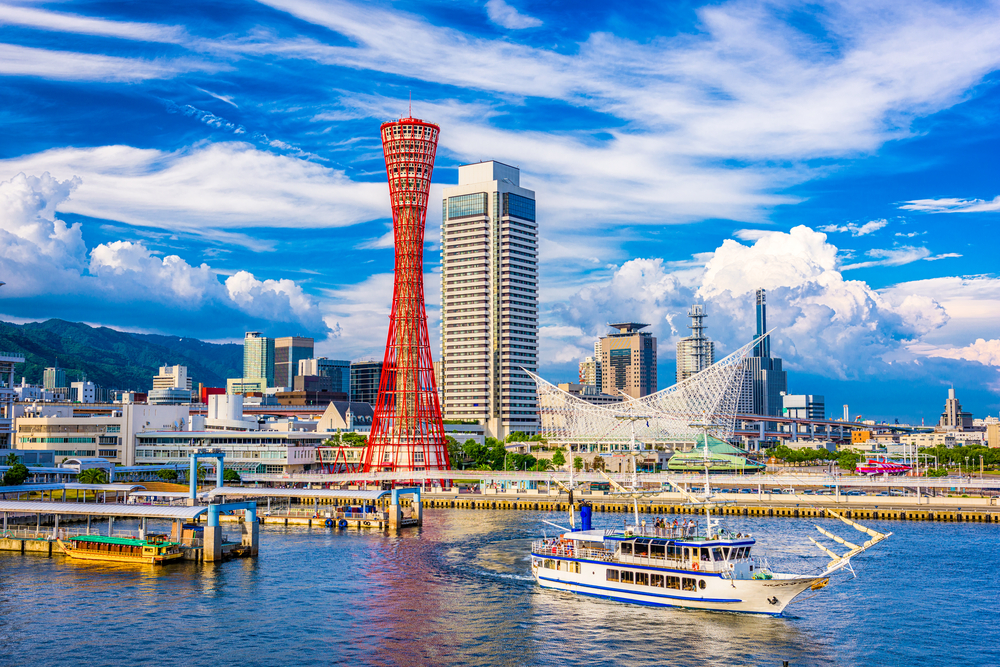 Must try foods- Kobe beef, Akashiyaki, Japanese sake, Cheesecake Soft Cream, Gyoza, Korokke, Takomeshi
If you love your red meats, you definitely know about Kobe beef. Ever wondered where it came from though?
Kobe, in Japan, is known all over the world for producing the highest quality Kobe beef.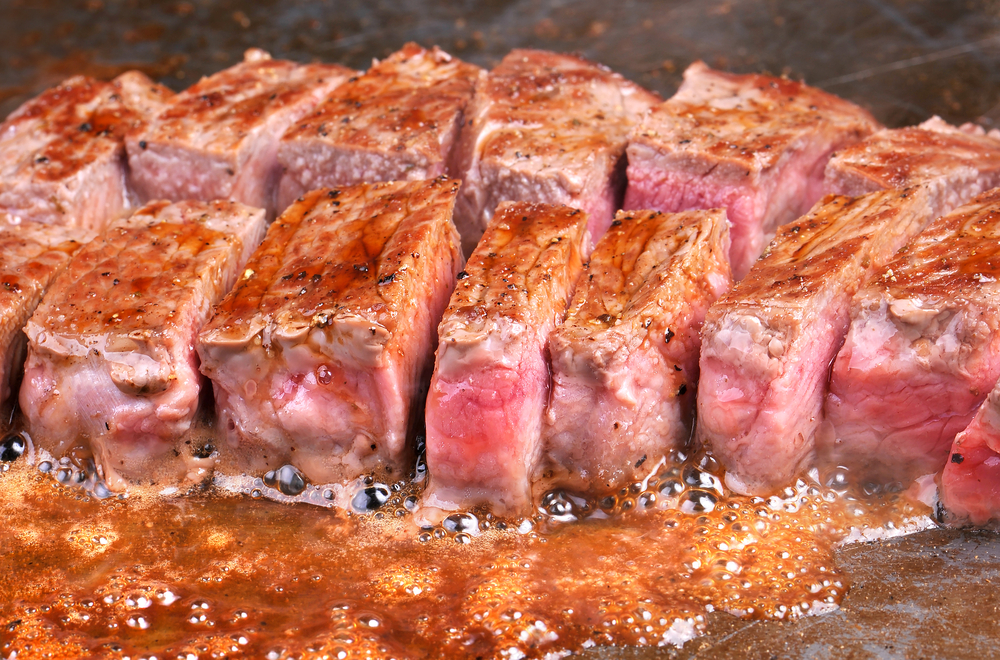 Besides the beeef, Kobe is an excellent choice for the adventure junky. With Mount Rokko so close, travellers can take a hike easily and visit Japan's oldests hot springs. The Nunobiki Falls are great to visit, especially during the warmer months.
Travellers who want a more quiet and spiritual experience can visit the many temples or head to the Kobe Port Tower for a lovely view of the city.
The sake breweries in the Nada district is another tourist attraction. The Kobe Earthquake Memorial Museum is a commemoration of the 1995 earthquake.
Major Cities in Japan: FAQs
Is Tokyo the largest city on Japan?
Shinjuku city is a a special ward in Tokyo. It is home to many major commercial and administrative centres. The worlds busiest railway station and the Tokyo Metropolitan Governtment Building are located here. 
What is the major city in Tokyo?
Yes, Tokyo is the largest city on Japan. It is estimated that Tokyo covers an area of 2,188 sq. km and has a population of about 14,043,239.
How many cities are there in Japan?
Japan consists of 6984 populated areas that are referred to as cities. It has 20 designated cities, 42 core cities, and 40 special cities. 
Which city is Mount Fuji located in?
Standing at 3,776.24 m (12,389 ft.), Mount Fuji is located close to the Pacific coast of central Honshu, southwest of Tokyo. 
Also Read: