We tried and tested the best Japanese face powders. And here's what we found. Check it out!
I can never get tired of dusting my face with face powder. There are so many reasons to always have one with you. It helps set your makeup, absorb that oil and mattify your skin, and prevents from ruining your makeup on a busy day. With face powder, you can say bye to setting sprays and face primers.
However, did you know that the best Japanese face powder also plays other roles? Japanese face powder also helps to provide a soft and radiant glow to your skin. It also adds an extra bit of coverage.
The best Japanese face powder glides on smoothly and does not accentuate your fine lines, wrinkles, or dry patches. Also, these do not show up when you take your pictures with flash.
I have personally tested several face powders and I have put together the following list of my top picks:
Best Japanese Face Powder — Quick Summary
How we tested the products?
I have been using these face powders for quite some time now, and to know how good they really are, I put them to two tests.
Test 1: Finish
The finish of the powder on the face is the most important. I tried these face powders and tested them for how they felt on the face. I checked if the product was too heavy on the face and how well it blended on the skin.
From my test, I found out that loose powders blended the best, giving a good finish. Pressed powders are a little on the heavy side. Also, I realized that pressed powders do not work really well with a puff. A brush helped apply it evenly without wasting any product.
Test 2: Functionality
While the powder is the most important, the tools that come along with it are equally important. For me, I usually check the container the powder comes in and how easy the puff is to use.
Puffs that are too small waste a lot of time as it takes longer to cover your whole face. Large puffs, on the other hand, may lead to wastage of product. To combat this, you can buy a puff size that works for you and the container.
Top Japanese Face Powder
Aq Mx Face Powder
This is probably the best face powder that you can get. It gives your skin a shimmery finish, while also making you look fresh. I usually pat this powder on my face when I need that extra bit of oomph. I also love the cute packaging. It looks really high class. Carrying this around my bag feels extremely luxurious.
Pros
Gives your skin a shimmery and fresh finish
Adds the extra bit of oomph
Cute packaging
SK-II Facial Treatment Advanced Protect Loose Powder
SK-II is one of my favorite Japanese brands that really does make a difference to your skin. If there is one loose powder I would love to stock up, it is the SK-II Facial Treatment Advanced Protect Loose Powder.
Every time I apply this powder, it gives me a very dewy and glowing look. The powder is very fine and it gives the perfect amount of coverage.
While I love everything about this face powder, there is one thing that needs improvement. The powder puff is not very good and a lot of powder tends to stick to it. SK-II is already a little on the expensive side and this leads to a lot of wastage of the powder.
Pros
Gives a dewy and glowing look
Fine powder
Good coverage
Cons
Powder sticks to puff
Expensive  
SANA Keana Pate Shokunin Clear Face Powder
I love products that contain SPF in them, so when I came across the SANA Keana Pate Shokunin Clear Face Powder with SPF 35, I was extremely happy. The powder comes in a compact case, which makes it highly portable and easy to carry. This makes it great for all those little touch-ups you need to do throughout the day.
The powder, however, gives you a very heavy finish. I also did not like the powder puff that came along with it. It is a little too hard on my face.
Pros
Comes with SPF 35
Portable and easy to carry
Great for touch-ups
Cons
Heavy finish
Hard powder puff
Canmake Marshmallow Face Powder
I use the Canmake Marshmallow Face Powder a lot because it really does make my skin feel like a marshmallow – smooth and fluffy. I always have it in my bag for touch-ups throughout the day. You can use this face powder as a finishing powder; it works best that way.
The powder has a super fine texture, which may lead to dryness. Also, I have found out that this powder works best when applied using a brush instead of a puff. The puff can make you look a little cake-y. 
Pros
Makes skin smooth and fluffy
Works well as a finishing powder
Great for touch-ups
Cons
May cause dryness
Puff does not work well
Cezanne Urufuwa Finish Powder
I absolutely love the stylish and elegant case that the Cezanne Urufuwa Finish Powder comes in. As much as I was caught by its packaging, the product itself could not impress me that much. The finishing powder is actually pretty average.
The powder comes with a powder puff, which again is not up to the mark. When I applied the powder, I realized that a lot of powder actually stayed stuck to the puff. The control I had was actually pretty low. I could not determine how much product was applied to the skin.
If you wish to use this, I would recommend that you use a brush instead of the puff that comes along with it.
Pros
Cons
Average finish
Not recommended to be applied with the puff
Does not give you much control
Chacott Finishing Powder
There is one thing I absolutely love about the Chacott Finishing Powder and that is its moisturizing properties. However, that is probably the only thing I liked about it. While it is good for daily use, it can make you look like you have heavy makeup on when applied too much. Another drawback with this face powder is that it does not come with a powder puff. To apply the powder, you will have to buy a puff separately. 
Pros
Cons
Puff not included
Can make you look like you have heavy makeup on
How to Choose the best Japanese Face Powder
When choosing a Japanese face powder, here are the following points you need to consider:
Desired Finish
The first thing to consider is the kind of finish you are looking for. Whether you need face powder to give you a lively look or a polished look. For instance, if you get face powder with pearls, it will add an extra shine to your skin. When choosing your face powder, you need to know when and where you would be using it. You also need to see if the powder blends perfectly.
Choose a Moisturizing Powder
The next thing to look for is the ingredients. Go for a face powder that contains moisturizing ingredients. If you have dry skin, using powder can make your skin look very flaky and unhealthy. Look for ingredients such as hyaluronic acid, amino acids, shea butter, or royal jelly essence.
Choose an Easy-to-use Case and Puff
Almost every face powder comes with a powder puff, but they usually come in varying sizes. Most of the time, you are also not happy with it. The puff may either be too soft or too hard for your liking. The case is also very important. You should see how easy it is to open and use. Choose something that makes using it on an everyday basis easy.
Best Japanese Face Powder: FAQs
Is Japanese face powder good?
Japanese face powder helps absorb oil and give the skin a matte look. It also helps sets the foundation and blurs the wrinkles and fine lines.
What is the difference between compact powder and face powder?
While you may think that these two are essentially the same, there is quite a big difference between them. You can use pressed powder/compact powder on your own. However, face powders are normally only applied over foundation and concealer to help set it. Face powder can also help your makeup last longer. 
Should you choose lighter or darker face powder?
When choosing face powder to apply over your foundation and concealer, it always helps to go slightly lighter. It is because when you apply face powder over liquids or creams, they tend to turn darker in shade. So, a lighter option is always a safe choice. The best is to choose face powder that is one shade lighter than your foundation. 
Also Read: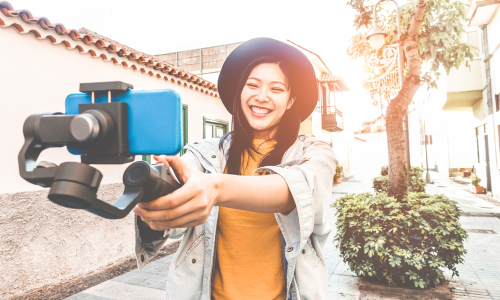 Hiya! I'm the main author of Japan Truly. I love everything Japan and love testing out Japanese products, be it skincare and makeup or gadgets! You'll find reviews of some of the best selling Japanese products (tried and tested) right here!
Canmake Marshmallow Finish Powder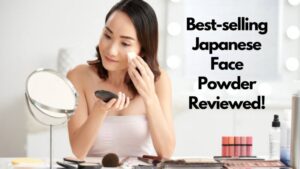 Check out our latest reviews on best Japanese face powders!
Product SKU: 009854LKN44525
Product Brand: CANMAKE
Product Currency: USD
Product Price: 11.00
Price Valid Until: 2021
Product In-Stock: InStock