Give your skin a dose of deep hydration with the best Japanese face mask. We tried and tested over 20 face masks from Japan and found the best one! Read on to find out which one!
Japanese face masks are known to have ingredients that are highly effective and efficient at providing the best care for your skin. These can help you tackle all your skin concerns. With so many Japanese face masks in the market, choosing one can be quite a task.
So, I have put together some of my favorites here that help with several skin issues. Why not give them a try and know the beauty of these Japanese face masks for yourself?
Best Japanese Face Mask — Quick Summary
Top Japanese Face Mask
Kaena Nadeshiko Rice Mask
Best Japanese Face Mask for Dry Skin and Open Pores
I have dry skin, and no matter what I do, it is quite difficult to treat it. I came across this face mask when I was trying to find a solution to my dry skin and open pores problem. This sheet mask is drenched with the goodness of a rice-derived serum. I could feel intense moisturization in my skin right after the first application. It also helped minimize my open pores.
The essence in the sheet mask is also quite easily absorbable. And I also got quite a healthy glow, thanks to the moisture. If you have always been troubled by your dry skin, hesitate no more and get this face mask.
The packet comes with 10 serum drenched sheets that are fairly thick in size. However, I did not like the fact that all the sheets were together and not individually packed.
Pros:
Highly moisturizing and hydrating
Made using rice-derived serum
Gives a radiant glow
Gets rid of dry skin
Cons:
Not individually packed
Contains parabens
Related: Best Japanese Cleansing Oil
Saborino Morning Mask
Best Japanese Face mask for Dull Skin
This is one of my favorite face masks out of all others on this list. There are several reasons to love this face mask, the most prominent one being that it wakes you up in the morning. It is quite a light and refreshing face mask that is packed with tons of beneficial ingredients.
I love the moisturizing ingredients in this face mask. These include mint leaf extract, grapefruit peel oil, orange oil, sodium hyaluronate, avocado extract, and honey. All of these ingredients are known to hydrate your skin and make it radiant and dewy.
I spend a lot of nights working late, so there are way too many mornings where I wake up with dull and lifeless skin. Believe me, this is a savior on those days. It quickly brightened up my skin in just 15 minutes and removes any and all traces of tiredness.
The sheet mask is also like your complete one-minute skincare routine because it cleanses, tones, and primes the skin. 
Each packet comes with 32 sheets, making it a perfect size for one entire month.
Pros:
Rejuvenates skin
Adds a radiant glow
Complete skin-care routine
Cons:
Related: Best Japanese Eye Cream
Kose Clear Turn Vitamin C Facial Mask
Best Japanese Face Mask for Dry Skin
This is one of the most famous face masks out there. I love the highly moisturizing ingredients that are packed in this facial mask. The serum is formulated with Vitamin C, tranexamic acid, collagen, hyaluronic acid, glycerin, and trehalose derivative. These ingredients help to trap moisture in the skin.
Vitamin C is a key ingredient in this face mask that helps to clear and brighten the complexion. After using this face mask consistently for a while, I could actually see quite a tremendous change in my skin.
This is the type of sheet mask that you can use every day to give your skin that extra glow and nourishment.
The packaging is quite simple and comes with 30 sheets. 
Pros:
No added colors
No added fragrance
Alcohol-free
Cons:
Hasabisei Super Penetrating 3D Face Mask Aging Care
Best Japanese Face Mask for Mature Skin
If you are concerned about your aging skin, then this is the one for you. This mask has been designed in such an innovative way that it fits your face perfectly, even around your eyes and nose.
We love putting on makeup, but little do we realize the harm it does to our skin. It can make our skin dull, lifeless, and fatigued. This face mask helps achieve firm, radiant and plump skin. It also helps to repair all the damages done by makeup.
The face mask contains ingredients such as coix seed extracts, calendula extracts, yuzu ceramide, and glycerin.
If you need something to give you intense care and moisturization, you really should give this a try.
Pros:
No added fragrance
Allergy tested
Free of colorant
Cons:
A little on the expensive side
Related: Best Japanese Beauty Products
SK-II Facial Treatment Face Mask
Best Japanese Face Mask for All Skin Types
I just cannot stop myself from including the brilliant SK-II facial treatment mask in this list. It is a highly concentrated sheet mask that provides intense moisture to the skin. Believe me, this is truly the best way to pamper your skin.
The face mask contains the amazing Pitera essence that helps you get clear and moisturized skin. Minerals, vitamins, amino acids, and organic acids in Pitera essence help you get youthful and smooth skin.
With this face mask, you really can get a better skin texture.
The thick masks come in a pack containing 6 of these super amazing masks. 
Pros:
Intensive skin treatment
No artificial fragrance
Cruelty free
Perfect for all skin types
Cons:
Related: Best Japanese Face Wash
MINON Amino Moist Face Mask
Best Japanese Face Mask for Sensitive Skin
I absolutely loved this face mask for my dry and sensitive skin. It is also one of the most popular face masks in Japan. What it does is it helps add moistness and softness to the skin.
Every sheet is very thin and is drenched in quite a lot of beauty essence. Since it is so thin, it is quite breathable.
The moisturizing ingredients such as nine amino acids and hyaluronic acid included in this face mask help to replenish the barrier function to the skin.
The sheet also sticks firmly to your skin so there is no dripping of essence. You can be sure that all the goodness is being absorbed into your skin. 
Pros:
No added colors
No added fragrance
Paraben free
Allergy tested
Stinging tested
Cons:
How to Choose the Best Japanese Face Mask?
Things to consider when choosing a face mask
You need to be very proactive when checking out the ingredients of a face mask. These should be suitable for your skin type, otherwise, you will be battling more problems. For instance, choose a face mask with hyaluronic acid and ceramides if you have dry and flaky skin. 
Similarly, for acne-prone skin, you should be on the lookout for masks with salicylic acid or tea tree oil. You also need to be watchful of ingredients that might trigger an allergic reaction on your skin.
What works for me may not work for you. This is because every skin type is different, and so, it is extremely important for you to know what your skin type is. Dry skin needs face masks that are highly hydrating. Similarly, oily or combination skin needs something that has soothing and clarifying properties. Also, if you have sensitive skin, you need to be mindful of what you choose.
This is so important. When you are buying a face mask, do not just buy it because you like the ingredients or the packaging. Always see what others who have used it have to say about it. This will give you a broad idea as to what the face mask will do to your skin.
Best Japanese Face Mask: FAQs
How do face masks work?
Sheet masks are my absolute favorite because they work on the skin in absolutely no time. This is a very simple routine that you can follow at night to wake up to glowing and radiant skin. A face mask literally involves no hassle, unlike other facial treatments. You only need to keep the mask on your face for about 15 minutes and voila! You see the beautiful results on your face after you take it off. A face mask helps to deliver quite strong active ingredients to your skin. Try it out and you will see how it does wonders. 
Should you wash your face after a sheet mask?
No, you must not wash your face after applying a sheet mask because it will just nullify its effects. Instead, massage your skin after taking off the sheet mask and let your skin absorb all the serum. 
Can we use the same sheet mask twice?
I agree that there is a lot of serum left on the sheet mask after you have removed it from your skin. But reapplying the same again can be very unhygienic. Sheet masks are meant only for one-time use. You should discard it after using it once. 
Pamper your skin!
Face masks are the most convenient and easy way to pamper your skin and to help get rid of all skin concerns. Your whole skincare game can change completely with the help of a face mask. I hope this guide helped you make a sound decision. Try these Japanese face masks and see how your skin transforms. 
Also Read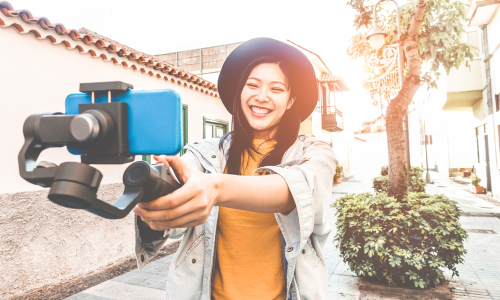 Hiya! I'm the main author of Japan Truly. I love everything Japan and love testing out Japanese products, be it skincare and makeup or gadgets! You'll find reviews of some of the best selling Japanese products (tried and tested) right here!
Saborina Morning Face Mask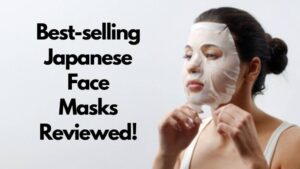 We reviewed the best Japanese face mask. Check it out!
Product SKU: 008554123IH5584562
Product Brand: Saborina
Product Currency: USD
Product Price: 14.00
Price Valid Until: 2021
Product In-Stock: InStock