Looking for the history of anime? Well, check out the evolution, popular series, and history of anime below. Read further to know more.
Anime is by far one of my favourite Japanese creations. From romance to dark fantasy to horror, anime has a genre to suit everyone's taste.
I'm not going to lie but before I watched anime, I didn't see what the big hype was. I am guilty of thinking and strongly believing that anime was just like any other children's cartoon (and I apologize!!). But then a friend of mine introduced me to my first anime series and I was blown away.
Anime has become a big part of the cinematic world. It has become an industry of its own and has grown exponentially over the past few decades. Check out the history of anime below:
History of Anime
The origin of anime can be traced back to the early 1900s in Japan. In Japan, anime included any form of animation. The pioneers or the "fathers of anime" are believed to be Ōten Shimokawa, Jun'ichi Kōuchi, and Seitaro Kitayama.
The first animated film was probably released around 1917 in Japan and was made with chalk by Ōten Shimokawa. We don't know this for sure because back then it was a common practice to dismantle Japanese films after the reels were finished.
Besides this, Japan has also been the victim of bombings during World War 2 and the Great Kanto Earthquake of 1923, during which time many of these reels were destroyed.
Back then anime was nothing like what it is today. The runtimes were very short and films were usually chalk drawn on boards that were erased and redrawn in between takes.
The films didn't have inbuilt music and were silent films, with exception of maybe live music and narrations.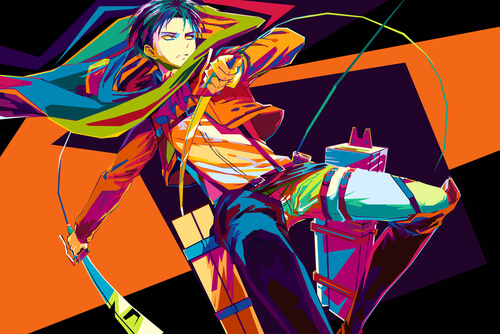 The first true animation studio was Kitayama Eiga Seisakujo (which translates to Kitayama Movie Factory). It was started by Seitaro Kitayama around 1921. After this, Jun'ichi Kōuchi started Sumikazu in 1923. However, both these studios didn't last very long due to low funds and the Great Kanto Earthquake destroying the Kitayama building.
In the 1930s Kenzo Masaoka rose to prominence with his anime "Chikara to Onna no Yo no Naka (translated to Within the World of Power and Women) which had pre-recorded voices. Not long after which his Chagama Ondo (translated to The Dance of the Chagamas) was released. This was the first anime made entirely with cels.
Cels involved the characters and other moving elements being painted on transparent sheets of celluloid that were layered over each other and the background. This was much more durable than chalk and paper cutouts, however, it was also heavier on the pocket.
During prewar times and the Second World War, propaganda films were quite popular. There was additional funding that started coming in and this led to the growth of studios. Momotaro: Umi no Shinpei (translated as Momotaro: Sacred Sailors) was released in 1945 and is the first full-length anime film.
After the war ended, Japan Animated Films was founded in 1948. It was later bought by Toei and is the oldest Japanese animation studio. Hakujaden (translated to The Tale of the White Serpent) was released by them in 1958 and was the first feature-length colour anime film.
In the late 1950s, Osamu Tezuka had come to be known as the god of manga. He collaborated with Toei and animated his series Boku no Son Goku (translated to Son-Goku the Monkey King).
Osamu Tezuka left Toei after some dispute to form his own studio called Mushi Production of Mushi Pro. He took some of the best animators from Toei, including the first female animator in Japan, Kazuko Nakamura. She is well known for being the animation director for Ribon no Kishi (translated to Princess Knight).
Up until 1958, if you wanted to watch an animation in Japan, you had to head on over to a theatre of have access to reels and a projector. But then television came in and Mogura no Aventure (translated to Mole's Adventure) was the first animation to be aired on TV.
By 1961, Otogi Manga Calendar was regularly beijing aired on TV. In 1963, the first anime TV series was released. Tetsuwan Atom (translated to Astro Boy) was based on Tezuka's manga and became a beloved series. It became a huge success in many countries, including the United States.
This paved the way for other anime TV series by proving that they could be profitable. Soon after, in the fall of 1963, Sennin Buraku (translated to Hermit Village) was released by Tele Cartoon Japan.
Tokyo Movie Shinsha (TMS) was founded in 1964 and its debut TV series was "Big X" which was based on a manga by Tezuka. Soon TMS and its subsidiaries like Shin- EI Animation, Telecom Animation Film, and A Production began collaborating with other companies, the most prominent one being Disney.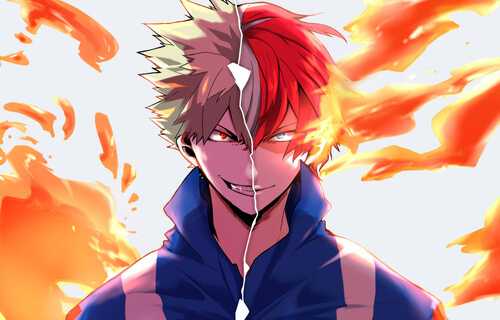 Mushi Pro closed in 1973 due to a funding shortage and Tezuka leaving. He went on to found Tezuka Productions in 1968. The other animators from Mushi Pro went on to found their own studios. Some of the popular ones include Madhouse and Sunrise which were both started in 1972.
Anime continued to grow and by the end of the 1970s, anime had become an integral part of Japanese culture.
During the 1980s, anime grew exponentially. There were many more genres introduced and people's interest in anime grew as well.
The sources of anime were plenty and included novels, video games, manga, and light novels. Budgets were also seeing a rise as there was a lot of money coming in from various releases and licensing abroad.
However, during the Japanese economic crash of 1991, due to budget cuts, many studios were closed. But studios like Studio Ghibli and Toei managed to stay in business and managed to release hits like Kiki's Delivery Service and Sailor Moon respectively.
In the early 2000s, the anime industry started picking up again. Many major hits were released during this time, the most popular being Naruto (2002), Bleach (2004) and One Piece (1999). Studio Ghibli's Sen to Chihiro no Kamikakushi (Spirited Away) even went on to win Best Animated Feature Oscar in 2002.
The first union for Japanese animators was established in 2007. This was The Japan Animation Creators Association. The first president of the association was Toyo Ashida and it included old and new animators.
Today, anime is popular all across the globe and has a huge fan base. Earlier, animators from Japan used to look to the West for inspiration but now many Western films and shows are influenced by the Japanese. The most popular examples of this are Avatar: The Last Airbender and Samurai Jack.
We have seen anime evolve and become a huge part of the cinematic industry over the past 100 years. We can only wait and see what the coming years have in store. This was the brief history of Anime.
Famous Anime Creators & Directors
Some of the most renowned anime creators and directors are:
Years active: 1963 – present
Notable works: The Castle of Cagliostro (1979), My Neighbor Totoro (1988), Kiki's Delivery Service (1989), Princess Mononoke (1997), Howls's Moving Castle (2004), Ponyo (2008), Spirited Away (2001)
Years active: 1961 – 2018
Notable works: Grave of the Fireflies (1988), Heidi, Girl of the Alps (1974), 3000 Leagues in Search of Mother (1976), Anne of Green Gables (1979), Only Yesterday (1991), Pom Poko (1994), My Neighbors the Yamadas (1999), The Tale of the Princess Kaguya (2013)
Years active: 1984 – 2010
Notable works: Perfect Blue (1997), Millennium Actress (2001), Tokyo Godfathers (2003), Paprika (2006), Paranoia Agent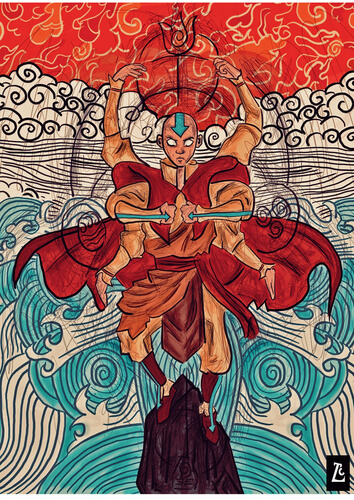 Years active: 1990 – present
Notable works: Macross Plus, Cowboy Bebop: Knockin' on Heaven's Door (2001), Samurai Champloo (2004), Kids on the Slope (2012), Space Dandy (2014)
Years active: 1977 – present
Notable works: Urusei Yatsura: Only You (1983), Urusei Yatsura 2: Beautiful Dreamer (1984), Ghost in the Shell (1995), Ghost in the Shell 2: Innocence (2004)
Years active: 1982 – present
Notable works: Aim for the Top! Gunbuster (1988–1989), Nadia: The Secret of Blue Water (1990–1991), Neon Genesis Evangelion (1995–1996), Re: Cutie Honey (2004)
Years active: 1989 – present
Notable works: Digimon Adventure, Digimon Adventure: Our War Game!, The Girl Who Leapt Through Time, Summer Wars, Wolf Children, The Boy and the Beast, Mirai, Belle
Years active: 1999 – present
Notable works: Death Note, Highschool of the Dead, Attack on Titan, Guilty Crown, Kabaneri of the Iron Fortress
Years active: 1946 – 1989
Notable works: Astro Boy, Kimba the White Lion, Princess Knight, Phoenix, Dororo, Animerama, Buddha, Black Jack
Years active: 2004 – present
Notable works: K-On! (2009-2010), Tamako Market (2013), A Silent Voice (2016), Liz and the Blue Bird (2018)
Years active: 1983 – present
Notable works: Metal Fighter Miku, Starship Girl Yamamoto Yohko, Zoku Owarimonogatari
Years active: 1996 – present
Notable works: The Place Promised in Our Early Days, 5 Centimeters per Second, Children Who Chase Lost Voices, The Garden of Words, Your Name, Weathering With You
Years active: 2004 – present
Notable works: Hanayamata (2014), No Game, No Life Zero (2017), Goodbye, Don Glees! (2022)
Popular Anime
Some popular anime films and series are: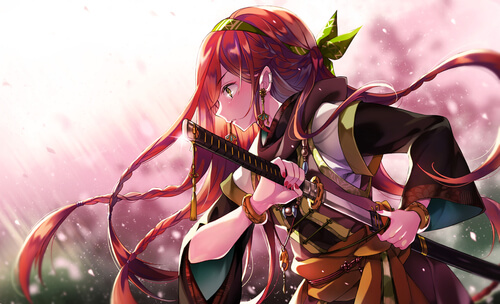 Dragon Ball Z (series)
Death Note (series)
Tokyo Ghoul (series)
Sailor Moon (series)
Naruto (series)
Attack on Titan (series)
Pokemon (series)
Fullmetal Alchemist (series)
My Hero Academia (series)
Jujutsu Kaisen (series)
Demon Slayer (series)
Spirited Away (film)
A Silent Voice (film)
Howls's Moving Castle (film)
My Neighbor Totoro (film)
Princess Mononoke (film)
Ponyo (film)
Kiki's Delivery Service (film)
Castle in the Sky (film)
5 centimeters per second (film)
A whisker Away (film)
History of Anime: FAQs:
Who first started anime?
The earliest proof of anime goes back to around 1917. Ōten Shimokawa, Jun'ichi Kōuchi and Seitaro Kitayama are considered the fathers of anime and are pioneers in the art of anime. However, the identifiable characteristics of anime first started around the 1960s and Osamu Tezuka is a major contributor to this.
What was the first anime in history?
Momotaro: Umi no Shinpei (translated as Momotaro: Sacred Sailors) was released in 1945 and is the first full-length anime film.
Which country created anime?
Anime finds its origins in Japan and goes back to the early 1900s. In Japan, any form of animation is referred to as anime, a word that comes from the English word animation. 
Why is anime so popular?
Anime has grown in popularity over the past few decades. It is now a popular genre all over the world and not just in Japan. Anime has gained much popularity due to the number of genres it covers.
Also Read: