We curated a list of the best anime series on Netflix for you to binge-away! Are you looking for the best anime series on Netflix? Well here is a list of the best and popular anime series you'll find on Netflix. Netflix has countless options for anime content with interesting storylines.
Watching anime is by far the best way to invest your free time in some entertainment. As an anime lover myself, I have curated a list of some interesting anime series which is worth binge-watching. You are in for an amazing ride with different genres and suspenseful story plots.
Best Anime Series on Netflix — Quick Summary
Top Anime Series On Netflix
My Hero Academia
My Hero Academia is an anime about a world with many superheroes and a few ordinary people with no superpowers. The superpowers in this show are called 'Quirks' and are possessed by both heroes and villains.
Anyone without quirks is disrespected and deemed to be inferior. The protagonist of this show is a young boy called Izuku Midoriya who is a huge fan of superheroes and has no quirk powers. He fantasizes about being a powerful superhero but he gets bullied for his dreams.
However, Izuku unexpectedly meets his favorite superhero called 'All Might' and Izuku gets the opportunity to enroll in the My Hero Academy school where he learns to acquire quirks and he eventually becomes a superhero.
Izuku's journey through the hero academy makes him perceive the intricacies of being a superhero and how he must fight the villains.
This anime series has received popularity worldwide and is loved by both teens and adults. It was released in 2016 and has 5 seasons. The story gets interesting after each episode and if you're into superhero action then this show is the best pick for you. 
Related: Best Anime With Strong Female Characters
Fullmetal Alchemist: Brotherhood
This anime series is one of my favorites and it has been a mega-hit in the anime fandom. The storyline is about two brothers, Edward and Alphonso who are both amateurs in alchemy.
They lose their mother to a terminal illness tragically and they try to resurrect her using their knowledge in alchemy and other supernatural techniques. 
This results in an utter failure as the process, unfortunately, results in the brothers losing parts of their bodies.
Edward who faced the least injuries sets out to find a way to heal their injuries by joining the military in search of a Philosopher's stone. The brothers embark on a journey looking for the Philosopher's stone but however, they come across several conspiracies within the military and the top secrets of their country.
This anime series is packed with action and has a lot of emotions that keep you attached to it. It was released in 2009 and has 5 seasons with 10 -13 episodes in each season. 
Related: Best Romance Anime Movies
Castlevania
This anime series was inspired by an action horror game that has the same name as the series. Castlevania depicts the events that occur in medieval times with various aspects like witchcraft, vampire, demonic creatures, and monsters.
The storyline introduces Dracula who avenges the death of his wife, who was accused of witchcraft and burned at the stake as a punishment. Dracula promises to destroy the people of Wallachia by releasing an army of demons from the underworld.
Dracula becomes unstoppable and slaughters many people with his demon army. However, Dracula's vampire general Carmella grows tired of his behavior and plans to overthrow him by putting up a team.
On the other hand, a hunter named Trevor who's a hopeless drunkard comes across a tribe of monks and they plan to put an end to Dracula's disastrous plans with the help of Sypha, a magician, and Alucard, the son of Dracula.
This series is binge-watch-worthy as it has intriguing characters with the best plot twists. And is the best choice of anime for those who are fans of horror stories.
Another
This is a horror series that features the death of a student named Misaki in middle school. The class which Misaki studied in is under a deadly curse even after 26 years of her death.
The students in the class perceive she's still alive and can feel her presence to this day. After a while, a transfer student named Koichi Sasakibara joins this classroom and becomes suspicious of the activities around the classroom.
He tries to confront his classmates about the events and finds out about Misaki's death and how his class is affected by a curse that haunts everyone.
Koichi is faced with several mysteries as he embarks to find out how to stop the curse from affecting him and his classmates. He stumbles upon an old tape of a past student that contains the secret to stopping the curse.
Koichi and his other classmates encounter several challenges along the way but however, are determined to save their class. With an unexpected and mind-blowing ending, this series has definitely caught the attention of anime lovers. It has 1 season and you would certainly binge-watch the series as each episode gets more interesting. 
B: The Beginning
This series is for those who are fans of psychological thriller content. The storyline revolves around a notorious serial killer called 'Killer B' who's on the run and possesses superhuman abilities with a blade hand that he uses to murder people ruthlessly.
After several crimes organized by terrorists and continuous political executions, tensions rise among the public. The officials of the Royal Investigation Service (RIS), having had enough with the killer, hire an expert detective known as Keith Flick.
Strangely enough, Keith and his assistant Lily decipher several clues and cases that involve terrorism, secret organizations, and other mysterious activities.
This series will keep you nail-biting towards the end as it has unexpected plot twists. It has 2 seasons and it's undoubtedly worth the watch.
Black Clover
If you are a fan of the fantasy magic genre then you'll gravitate towards this anime series. The story starts with 2 children called Asta and Yuno who were abandoned in a church.
They were raised by people living within the borders of the Clover Kingdom. Everybody in this magical world possesses magical powers except for Asta. However, his friend Yuno has mediocre magic powers.
Asta dreams to become the Wizard King of the Clover Kingdom. As the inseparable brothers grow to be young boys they receive a gift. Yuno's gift was a grimoire which is a four-leaf clover whereas Asta's gift was a five leaf black clover which gives the name for the series.
However, Asta does not directly receive the gift. He summons the black clover when their lives are in great danger.
Asta's black clover grimoire has secret dark abilities which Yuno realizes eventually. Both the brothers learn magic and try to enter the Clover Kingdom by joining the defense forces of the kingdom called Magic Knights.
To find out who acquired the Wizard King title watch, Black Clover, on Netflix. It has 3 seasons and a total of 155 episodes. It might sound much but trust me when you start watching it, you'll be captivated by the series. 
The Millionaire Detective: Balance Unlimited
This was one of the best anime shows in 2020. The storyline starts off with two detectives who struggle to solve crime cases in the city. Daisuke Kambe is a detective who comes from a very wealthy family and is the only heir to the family fortune.
Daisuke has a cold personality and he's determined to solve crime even if it means causing harm to the public and damaging their property. He uses his wealth to pay off all the damage he causes on his way with the help of his AI robot which always responds 'Balance Unlimited'.
Meanwhile, the other detective Haru Kato is completely the opposite of Daisuke. He's a police veteran and an ex-member of the First Division. Haru is an ordinary man who suffers from PTSD due to an accident caused during his years of work.
He's emotionally unwell but he's very much concerned about rules and he strictly follows them during work. Haru tries his best to gain his confidence and move on from his past to be more focused on his work. This makes him a likable character to most people.
The union of both the detectives gets more intense as they both have clashing personalities. The rivalry between the duo as they fight crime is fun to watch and will keep you entertained and thrilled towards the end.
This anime series was released in 2020 and has 11 episodes. With short length episodes, you'll be able to binge-watch this series in one day.
Best Anime Series on Netflix: FAQs
What is the number one anime?
The number one anime is Full Metal Alchemist: Brotherhood with higher ratings and has received positive reviews worldwide.
What is the best anime on Netflix 2021?
One of the best anime on Netflix in 2021 is Full Metal Alchemist: Brotherhood. There are other best anime on Netflix like Japan Sinks, Dragon Ball Z, and Pokemon, etc.
Is Netflix good for anime?
Netflix has a wide range of anime with different genres. from Naruto to Dragon Ball Z there are several anime series available on Netflix.
Also Read: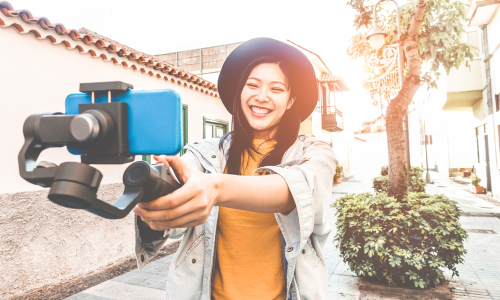 Hiya! I'm the main author of Japan Truly. I love everything Japan and love testing out Japanese products, be it skincare and makeup or gadgets! You'll find reviews of some of the best selling Japanese products (tried and tested) right here!