Here are our favorite Japanese perfume brands and its reviews. Check it out!
Just like your outfit and accessories, your choice of perfume is important. It makes an impression and a statement. So it is important that you choose a perfume that suits your personality and style.
The perfume industry in Japan goes back more than a hundred years. Back then they produced mostly incense but now, Japan has gone on to produce some of the best perfume in the world.
The world of perfumes is a rather complex one, especially when we talk about Japanese perfumes. You require just a few spritz of these masterfully created products and you'll be set. 
Most Japanese perfumers draw inspiration from Japanese sights and occurrences like the cherry blossoms that Japan is known for.
It can be overwhelming with all the different brands that you see at the store. Where do you begin?
We have put together a list of the top Japaanese perfume brands with some of their top perfumes for you to explore and choose from.
Top Japanese Perfume Brands: Quick Summary
How did we choose the top Japanese perfume brands?
It is no easy task to choose top Japanese perfume brands. Not only are there so many brilliant brands out there but also the fact that one person's sweet smell can be a scent that the other cannot stand.
However, after an intense and critical research, our in house experts have come up with this list of the top Japanese perfume brands. Each brand was rated on the popularity of their products, affordability, and choice of ingredients.
We found that Shiseido is the best Japanese perfume brand. The brand is trusted and known for producing quality products. Their perfumes are well known globally for their subtle yet refreshing scents. 
Top Japanese Perfume Brands
Shiseido
Established in: 1872
Recommended products: Shiseido Zen Eau De Parfum, Shiseido Ever Bloom Eau De Parfum
Back in 1872, Shiseido began as Japan's first Western style pharmacy. Today, Shiseido is a leading giant in the world of beauty.
Not just in Japan, but all over the world the brand is associated with excellance and is known to produce some of the best beauty products and fragrances.
The brand has been setting high international standards with its high quality products in the fashion, beauty and cosmetic scene.
Shiseido launched its first perfume in 1918 and it was an instant hit. Since then, the brand has come a long way with its many fragrances.
With its perfect blend of art and science that goes into every perfume, Shiseido is producing perfumes that are among the best of the best.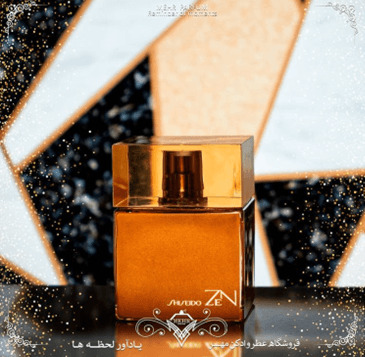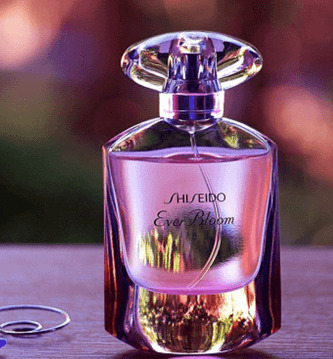 Shiseido's Zen Eau De Parfum is a must try from the brand's perfume section. It has a woody fragrance that combines zesty notes of grapefruit and sweet scents of orange, pineapple, and bergamot.
I find that the scent is great for special occassions and for when you need a little confidence boost.
Another scent to try from Shiseido is the Ever Bloom Eau De Parfum. The scent is a subtle blend of violets, jasmine, orange blossom, and Bulgarian rose. It reminds me of almost like a lovely bouquet in a bottle. This scent is great for everyday use.
Kenzo
Established in: 1994
Recommended products: Kenzo Jungle, Flower by Kenzo
Kenzo has been producing world class perfumes for more than 20 years now. They specialize in perfumes for men and for women.
The brand was founded by a Parisian designer, Kenzo Takada in 1970. The perfume section was created by his wife Michiyo in 1994.
The brand has been producing some of the most sort after perfumes that are unique and fresh. The fragrances draw inspiration from nature and mankind and have a mild and smooth scent.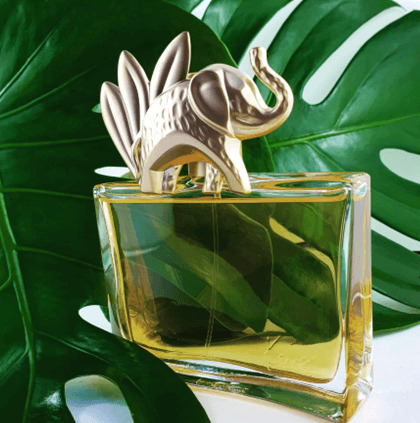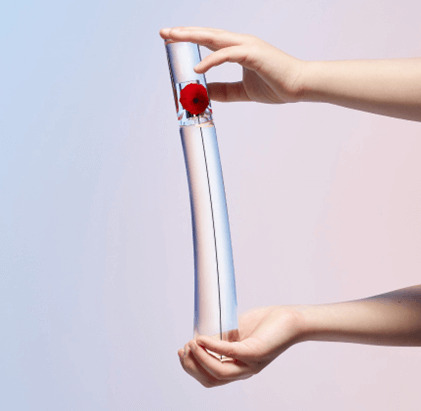 Besides the fancy bottle it comes in, Kenzo Jungle is a spicy floral fragrance that is created by Dominique Roupion. It has zesty notes of mandarin and the freshness of cardamom and cloves. I absolutely love the fruity touch of mango and sweetness of vanilla and patchouli add to the sensual scent.
Flower by Kenzo Eau de Toilette is a creation for women. It features floral notes of Damascena rose and violet blended perfectly with vanilla and white musk. The subtle scent makes it great for everyday use. 
Issey Miyake
Established in : 1992
Recommended products: L'eau d'Issey
You've probably heard of Issey Miyake's clothing line. However, besides women's clothing, the brand also produces furniture designs and perfumes.
The brand has its headquarters located in Japan as well as France. That explains why a lot of the product names are in French.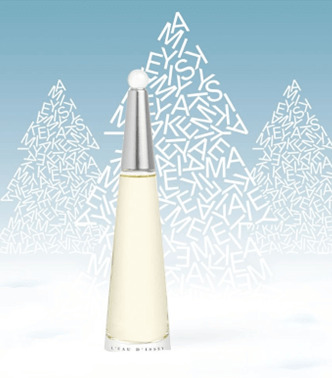 L'eau d'Issey is hands down Issey Miyake's best perfume. It has a fresh and timeless fragrance that every woman should have.
The aquatic yet floral fragrance has hints of lotus rose and fresh white flowers, with a subtle woody tone. It is long lasting and a classic statement all on its own.
I was pleasantly surprised to find that the brand also has a body lotion to go with the perfume.
Monocle
Established in: 2002
Recommended products: Scent one Hinoki, Scent three Sugi
Monocle is a top luxury brand and has been producing some of the most popular perfumes in the world. The brand has other subsidiary brands and produces clothes, beauty products, and bags.
The brand introduced a series of fragrances in collaboration with Comme des Garcons in 2007. Out of this series two top featured scents are Scent one: Hinoki and Scent three: Sugi.
Scent one: Hinoki is best seller and highly sought after product from Monocle. It has a natural spring inspired scent. The floral and citrus notes blend with the earlthy notes well to give a refreshing scent.
Scent three: Sugi is a unisex fragrance from the series. It has a clean and delicate fragrance that makes it great for everyday use.
It has top notes of Mediterranean cypress and Madagascar pepper that blends well with floral notes and pine. I have seen that these scents are long lasting. Just a couple of spritz and you're good for the whole day.
Parum Satori
Established in: 2000
Recommended products: Sakura, Hyouge, Satori
Parum Satori was founded by Satori Osawa in 2000. She is known for infusing her products with natural ingredients.
These perfumes are truly one of a kind. The brand has been producing various collections of perfumes that are not just scents but a statement.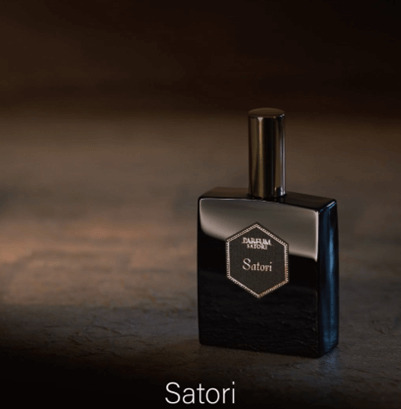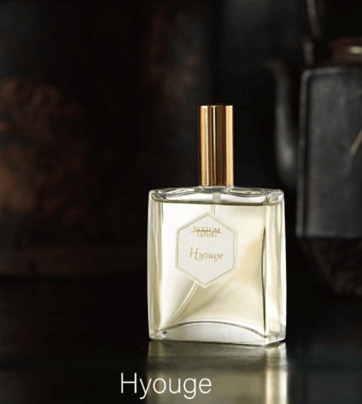 Some of the best perfumes from the brand are Sakura, Hyouge, and Satori. The perfume Satori is infused with the scents of agarwood and Kyara. It is a subtle fragrance for women that has top notes of bergamot and coriander with middle notes of cacao and vanilla.
Inspired by the 16th century tea master Furuta Oribe, Hyouge has a green citrusy scent that is infused with sage, jasmine, patchouli, and iris. The subtle, yet refreshing fragrance is a great addition to any perfume collection. 
Miya Shinma
Established in: 1927
Recommended products: Sakura Eau de Parfum
Miya Shinma is a world renowned Japanese perfume brand that was founded by Masami Shinma and Kiyoshi Kuroki.
The brand uses the finest raw materials and aims to produce fragrances that are affordable without compromising on quality.
The brand boasts of its fragrances that are odes to traditional Japanese culture. It is the perfect combination of originality and modern and classic Japan.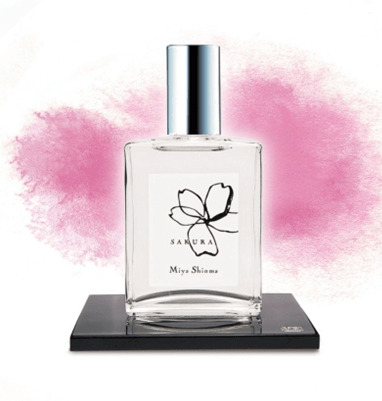 Miya Shinma's Sakura Eau de Parfum is one of their best creations. It is a light floral perfume that pays tribute to the delicate cherry blossoms of Japan. The subtle hints of peonies and blackcurrant enhance the uniqueness of the scent.
Other good Japanese perfume brands include:
Top Japanese Perfume Brands: FAQs
What perfumes are popular in Japan?
Some of the most popular perfumes in Japan are:
Flower By Kenzo Eau De Parfum
Shiseido Zen Eau De Parfum
Shiseido Ever Bloom Eau De Parfum
Anna Sui Live Your Dream Eau De Toilette
Harajuku Lovers Wicked Style Music Eau De Toilette
Issey Miyake L'Eau D'Issey Eau De Toilette
Sholayer Sugar Lychee Sholayer Body Spray
What country makes the best perfume?
France has been known to be home to master perfumers like Maison Guerlain. The country is known all over the world for having the best perfume industry.
Where is the perfume capital of the world?
Grasse in France is considered to be the perfume capital of the world. It is famous for its vast fields of flowers like jasmine, tuberose, lavender, and may rose. 
Can perfume expire?
Yes, perfume can expire. However, most perfumes do not have an exact expiry date. How long they last depends on their chemical composition. Depending on this (and a few other factors), perfumes can last between a year to ten years and sometimes even more.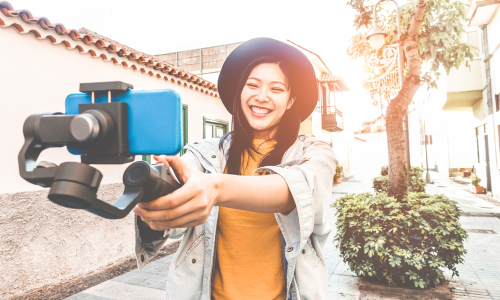 Hiya! I'm the main author of Japan Truly. I love everything Japan and love testing out Japanese products, be it skincare and makeup or gadgets! You'll find reviews of some of the best selling Japanese products (tried and tested) right here!