Looking for stores to buy tabi shoes? Read on to find out where to buy tabi shoes here! 
Welcome to your ultimate guide on finding the perfect pair of Tabi shoes online! If you're on the hunt for these iconic and distinctive split-toe footwear options, you're in the right place.
Our comprehensive guide will steer you through the virtual aisles of the internet, highlighting the top online destinations to buy Tabi shoes.
Whether you're drawn to their unique design, historical significance, or contemporary style, we've got you covered.
Explore a curated selection of reputable online retailers that offer an array of Tabi shoes to suit your taste and preference. Get ready to step into a world of comfort, fashion, and culture as we unveil the best virtual shops where you can buy Tabi shoes with confidence.
Where To Buy Tabi Shoes Online?
Are you fascinated by these wonderful split-toe shoes and cannot wait to get your hands on them? You can check out the following places to get the best tabi shoes for yourself and for your loved ones:
Related: Japanese Tabi Work Boots – Are They Good?
Tabi Shoes on Amazon
Amazon is a top choice for Tabi shoes. It is a giant e-commerce platform that has tons of options and varieties available for you to choose from. No matter what kind of preference do you have when it comes to Tabi shoes, Amazon is sure to have the one to suit your mood. Check out the website for all the different varieties.
Tabi Shoes On Taiko Center Online Shop
Yet another website where you can find Tabi shoes is the Taiko Center Online Shop. Here you can find all kinds of Tabi boots that you can sport during important festivals. There are also a lot of varieties available, including Tabi shoes with air insoles and several clasps. If you are looking for high-quality tabi shoes, this is the place to visit.
Tabi Shoes On AliExpress
We are all aware of AliExpress, an eCommerce giant that has literally taken the world by storm with its extensive range of products. It is a place where you can find everything that you are looking for, right from a needle to a machine for your farm. AliExpress has tabi shoes from some of the best brands. You will also be able to find a lot of discounts on these Tabi shoes.
Tabi Shoes On Maison Margiela Store
This is the store to check out if you want a modern twist to the Tabi shoes. The store designs the shoes taking inspiration from the traditional Japanese split-toe shoes.
You will find a lot of avant-garde options. You can get classy split-toe boots here that will give your outfits a whole new level. And boots are not all that you get here; there are also tabi sneakers, mary-jane pumps, ballet shoes, and loafers.
If you love the comfort and flexibility of tabi shoes, but want the shoes to be completely modern and stylish, you must check out this store.
Tabi Shoes On Tabis Online Japan
This is yet another place where you can get top Japanese tabi shoes from the best manufacturers. The tabi footwear available on this website is high in quality and they are all available at reasonable prices. You can also get tabi socks here to go with your tabi shoes.
Tabi Shoes On SOU SOU Online Store
SOU SOU is an online platform that is known for high-quality tabi shoes. Each of the pairs that you get here is hand-made by trained artisans. This is the reason why the shoes that you get here are unique and different. With these tabi shoes, you can build up your personal style. You can also get tabi socks to go along with your tabi shoes.
Shop TABI-JI
Shop TABI-JI is an online store that sells a variety of tabi shoes and tabi socks. They are based in Japan, but they ship internationally.
Tabi shoes are traditional Japanese footwear that have a split-toe design. They are often made of leather or canvas, and they have a rubber sole.
Tabi shoes are traditionally worn by Japanese farmers, construction workers, and other people who work in manual labor.
However, they have become increasingly popular in recent years as a fashion item.
Shop TABI-JI has a wide variety of tabi shoes to choose from, including traditional jika-tabi, sneakers, sandals, and boots. They also have a selection of tabi socks, which can be worn with any type of footwear.
In addition to their wide selection of tabi shoes and socks, Shop TABI-JI also offers a variety of other Japanese products, such as kimonos, yukatas, and accessories.
Shop TABI-JI is a great place to find high-quality tabi shoes and socks. They have a wide variety of styles to choose from, and they offer free shipping for orders over $100
What are Tabi Shoes?
Tabi shoes are extremely unique because of the design and style. These shoes have a split between the toe and the rest of the fingers. While many of us think it quite absurd, there is actually a very good (and healthy) reason behind this split-toe feature.
The shoes are like this because it is believed that this split in the shoes provides additional stability and comfort. Believe me, if you try out these shoes, you will be comfortable for the entire day.
I have tried these tabi shoes and I have never worn a more comfortable and flexible pair of shoes in my entire years of existence.
Tabi shoes for you!
These were some of the places where you can find yourself an excellent pair of Tabi shoes. If you are interested in getting these split-toe shoes, check out these places today.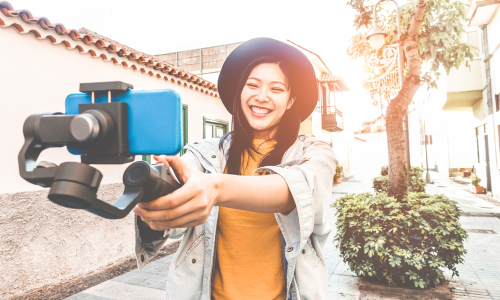 Hiya! I'm the main author of Japan Truly. I love everything Japan and love testing out Japanese products, be it skincare and makeup or gadgets! You'll find reviews of some of the best selling Japanese products (tried and tested) right here!