Looking for the top One Piece theme songs? Well, check out here the top theme songs from One Piece that you'd love to listen to. Read further to know more about them.
One Piece is one of the most remarkable anime series, with over 900 episodes and counting. Eiichiro Oda produced the manga series, which later became an anime in 1999. One Piece has had many introduction themes over the duration of its 20-year runtime, but which ones are the best?
I should make a footnote before we start. This list is not backed by evidence, but rather on my personal views about the songs and their lyrics. It is completely acceptable and expected that some people would disagree with this sequence. I believe what I have to say makes you assume and induces you to rethink some of these openers.
For this review, I began to look at all of the concepts up until this latest arc (episode 911) and ranked them based on a variety of criteria.
The level to which an opener attaches psychologically, physically and lyrically to the arc it is for, and therefore how entertaining it is overall, are by far the most important significant determinants for me.
Basically, if I'm not feeling it and can't jam out to it, it's not on this list. With that being said, here are the top 5 One Piece themes!
Top One Piece Theme Songs
#5: "Wake Up"
"Wake Up" is the first song on our playlist from One Piece. The Japanese pop band AAA performed this One Piece opening song, which features all of the Straw Hat Pirates in the corresponding sequences.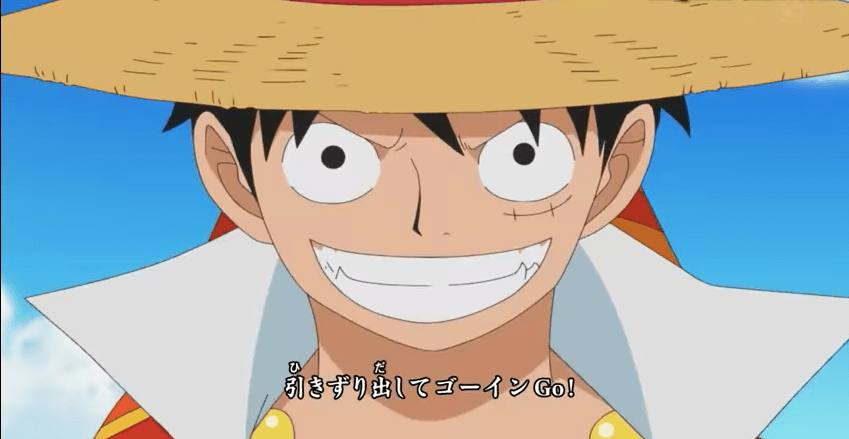 Usually, notwithstanding its positive mood and overall enjoyment, I would still not rank this as a top One Piece theme song. This is due to the fact that the lyrics and visuals of the large percentage of the openers have nothing to do with the Dressrosa arc that it begins. 
It includes some sequences from the arc, but for the most part, it has shown Luffy and his crew running around and in peculiar outfits they never wore in the show, celebrating. I love the entire song so much which is why I think it's one of the top One Piece theme songs. 
So, what gives it the number five place on this list? While it does not offer much of emergence to the Dressrosa arc, it does acts as an essential reminder of the tension and overall goal of defeating Blackbeard that Monkey D. Luffy has. 
Through their confrontation has yet to take place in the manga or anime, given Blackbeard's involvement in the death of Luffy's brother, Ace, and his position as an Emperor of the sea, we know this will happen eventually.
It's also a fantastic song to listen to. "Wake Up" has a burst of power, both in the music and in what the cast members are doing. The song builds through the lyrics and into the chorus before taking a dramatic break for Luffy and Blackbeard to exchange harsh words before building again. You'll be pumped by the time the "15th Anniversary" title appears on the screen.
#4: "Super Powers"
"Super Powers," performed by the Japanese boy band V6, is extremely melodic. It has a little more repetition for me to cheer along, which adds to the entertainment. The first season lasted 36 episodes toward the end of the Whole Cake Island arc and featured some wonderful visuals and drama. 
Several plot points, including some of the more strange aspects of character appearances, were hinted at in "Super Powers." In the opener, for example, Carrot's transition at the full moon was depicted in shadows. They revealed her true form after the episode comprising her transformation premiered.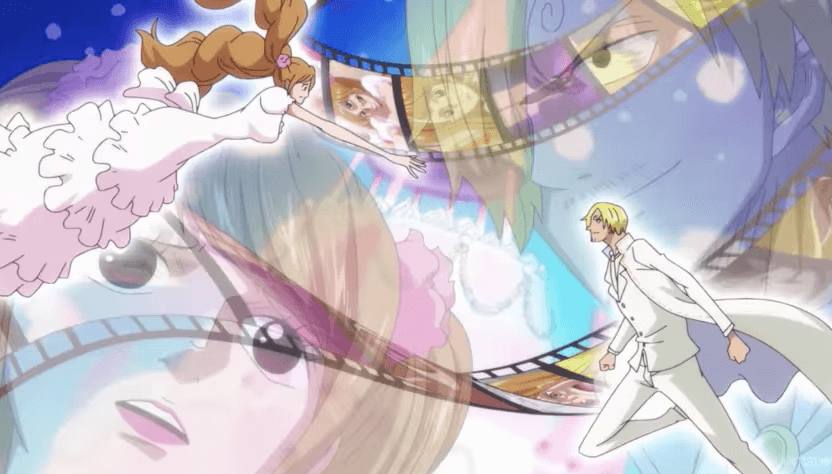 "Super Powers" is a fast-paced song that places emotional emphasis on the events that take place in the show. Luffy's fight with Katakuri seems to be quite severe, but because an anime battle persists for many episodes, some of its intensity can be lost in the moment between the start of the fight and the clarification. 
That is what makes "Super Powers" so unforgettable. The musical timing of the battle scenes retains the audience's suspense and investment in the fight. It's one of the top One Piece theme songs.
Following a tough start to this arc, "Super Powers" allows audiences to come back to some of the more lighthearted and optimistic aspects of One Piece. Entire Cake Island began with a fight for existence and an attempt to reunite a fragmented crew.
With Sanji back in the mix, "Super Powers" sets up an epic war to destroy Big Mom and reunite the remaining Straw Hats. It's a song for revealing new capabilities and characters, but it's also a song for gaining back strength to progress forward.
#3: "Fight Together"
As you can see, the first few songs on this list are from later episodes of One Piece. While the earlier music is interesting to listen to, few of them manage to relate, in tone or signal, to the episodes they portray. However, "Fight Together" does an excellent job of it, particularly given the context of the episodes it introduces.
​​Namie Amuro's song "Fight Together" encompasses episodes 493-516. Those numbers may not imply much about anything — after all, there are more than 900 episodes to keep track of — but in the One Piece universe, this traces the section of episodes preceding the two-year time difference.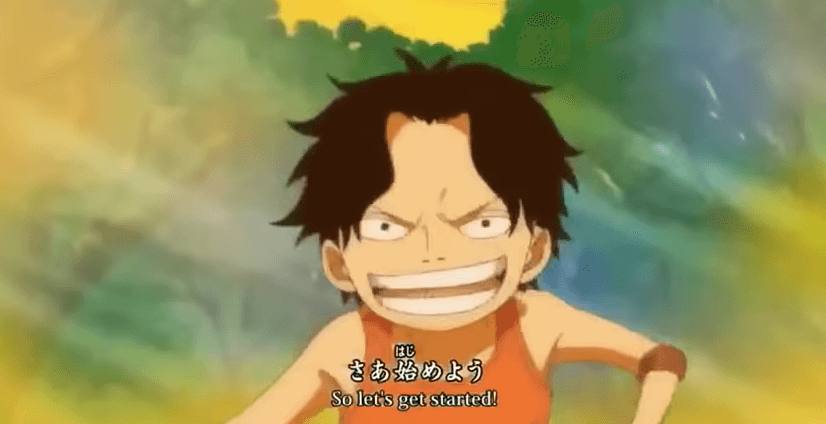 While the episodes themselves did not take a two-year pause, the protagonists in their world did. As a consequence, these episodes are very emotional for fans to follow. Everyone is detached, and Luffy is dealing with his brother's death on his own.
 "Fight Together" perfectly captures those melancholy feelings while also offering hope for when everybody gets back. Pictures of the squad together serve to remind the viewers that Luffy still has relatives in his crew and that they will be reunited. Despite their physical separation in the show, the lyrics give a sense of connectedness.
The song and the opener also paid tribute to Ace. Unlike the opener immediately preceding "Fight Together," these visuals and flashbacks of Luffy's sworn brother are not depressing images of how he died. Rather, there are scenes from their childhood together.
The song's overall feeling is also more optimistic than sorrowful, getting fans ready for the next chapter in the Straw Hat's voyage. It's one of the top One Piece theme songs.
#2: "We Are! (Straw Hat Version)"
The "We Are!" opener should be easily recognizable to any One Piece fan. The earliest form was the anime's first opening song, and many consider it to be the series' overall theme song. Because it is so distinctive, it has gone through several iteration numbers since the first show premiered. None of which are better than the Straw Hat Version.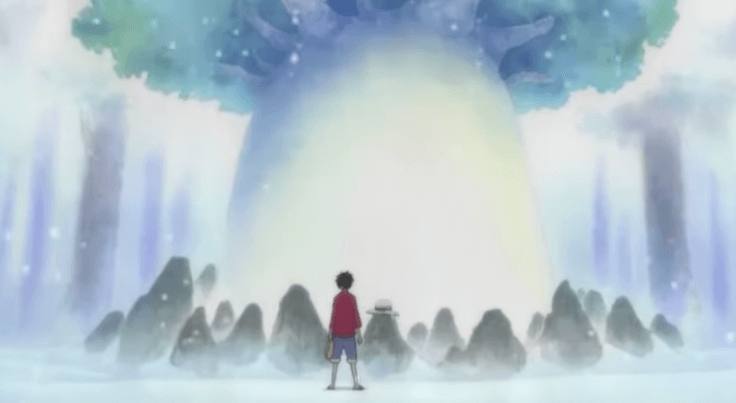 By all accts, it makes no sense. For beginners, this theme was used early on in the show, which is legendary for opening music with next to no relevance to their subject matter. Moreover, the Straw Hat Version was only used as an opener for five episodes!
Five themes in a show including over 900 episodes is a fairly small figure. Despite this, "We Are! (Straw Hat Version)" has a unique quality that no other One Piece theme has, earning it the top spot in our ranking. This iconic version of "We Are!" is performed by the One Piece voice cast. It's amongst the top One Piece theme songs
The words they're enjoying are also timed perfectly to the episode. These five episodes are a recap following the Enies Lobby arc, in which we look back and reflect on how the crew — now officially led by Nico Robin — got together. Provided that the song is about friends venturing on an adventure, it's suitable to have it at this period. It becomes even more special whenever the cast members sing it.
So, despite its brief appearance, "We Are!" (Straw Hat Version) is just as valuable as the One Piece.
#1: "Hope"
"Hope," sung by the extraordinary Nami Amuro, has to be the best opener so far. This One Piece song is set at the start of the Whole Cake Island arc and perfectly encapsulates the arc's painful feelings. It's one of the top One Piece theme songs
It was the only time someone on the crew battled Luffy in an effort to flee the Straw Hat crew validly. Vinsmoke Sanji is being forced to marry Emperor Big Mom's daughter in necessary to defend the man who raised him in East Blue. Despite this coercion, Sanji continues to fight Luffy in an attempt to save his captain and crew. "Hope" captures the emotional pain of this battle between Sanji, Luffy, and Nami.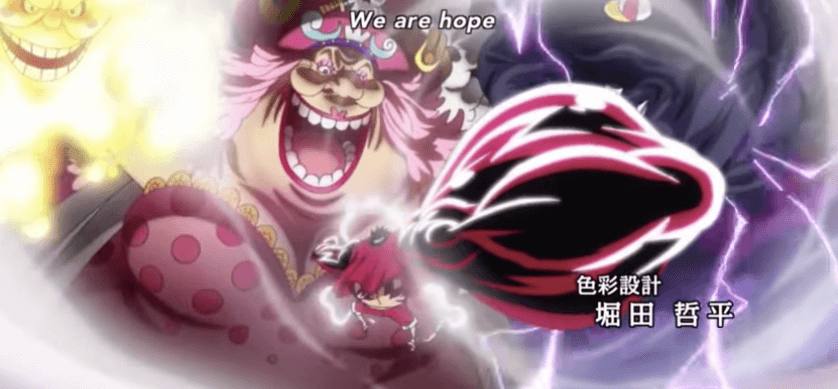 The message is delivered by the crew members who are pursuing Sanji. They arrive filled with vigor and perseverance to recapture him at any cost. Their bond is too strong to be broken. "Hope" describes what Luffy will do to reclaim Sanji.
The music is darker than the other songs on this list, but don't let that fool you; "Hope" is still a killer. It has a concentration that cannot be neglected, especially during the episode.
Not to mention Nami Amuro's melodious voice, which will keep the words in your head even though the song's only real English is "We are hope." So, what are your thoughts? Do you agree with my classifications? Comment below with your favourite and the top One Piece theme songs!