Want to know the bestseller Shiseido Super Mild shampoo? Read on to find out why this shampoo is a staple in many women's beauty cabinets.
Has your hair been super frizzy lately? Well, frizziness occurs when your hair is dry. When the hair is dry that means it isn't sufficiently moisturized and thus using products that can help promote moisturization is essential.
Well, being someone who has been dealing with dryness and frizz for years now, trust me, experimenting with products has been my only option in my search to find the right one.
This time around, I tried out the Shiseido Super Mild Shampoo, which I felt had powerful active ingredients like hydrolyzed oat protein, wheat germ, rosemary, and chamomile extract that could help my hair regain its moisture.
Did it work? Check out my review to know more!
Shiseido Super Mild Shampoo
Shiseido Super Mild Shampoo: What's In The Box?
I bought this shampoo on Amazon because it was the only delivery option available to me as none of my local stores had this product.
The product was intact, as it came well-packed by Amazon. The box came with the bottle of shampoo (I had not ordered the conditioner), but the product by itself doesn't come in a separate box. The bottle is made of sturdy plastic and there was no leakage.
The shampoo came with its own pump to dispense the shampoo and what I really liked is that the pump comes completely sealed and they give instructions at the back of the bottle on how to unscrew the pump and pop it open.
The product is quite sleek and easy to store, but I wouldn't say it is too convenient for travel purposes as it only comes with a pump and has no other sealable (once opened) screw-on cap.
I also bought this product a second time from Amazon, in the form of the refill plastic pack which also came well packed and was completely sealed with no spillages.
Shiseido Super Mild Shampoo Main Active Ingredients And Their Benefits
Out of the four active ingredients, this was the very first time I was going to use a shampoo that contained hydrolyzed oat protein and wheat germ. So I was indeed waiting to see its effects on my hair.
The four main active ingredients in this shampoo are mentioned below. Check out how they benefit the hair.
Hydrolyzed Oat Protein
This ingredient is one that largely helps improve hair texture. It can help make the hair feel soft and smooth. Oat protein is one that can help reduce the loss of moisture and is thus added to shampoos to prevent the hair strands from getting dry.
It can also help promote hair repair by adding protein to the hair strands in the areas that have lost its protein due to damage. It can also protect the hair from further damage by coating the hair strands.
Wheat Germ
Wheat germ is one that can help improve hair elasticity and can promote better hair strength. It can reduce hair fall, by stopping the hair strands from breaking.
It contains vitamin E and also a compound called lecithin that helps boost hair health and increase hair strength.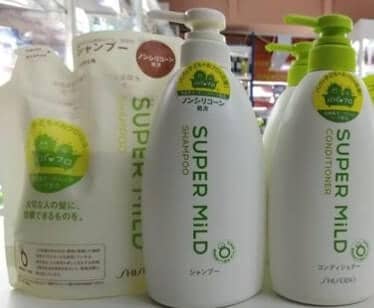 The fatty acids in wheat germ can help maintain good hair and scalp health and can also stimulate the growth of healthy hair. It helps increase and improve the content of moisture in the hair strands.
Rosemary Extract
Rosemary is known mainly for three aspects. Firstly, it can help prevent and heal scalp conditions like dandruff, flaking, etc., as it contains anti-inflammatory properties.
It contains essential compounds that can help heal damaged nerve endings in the roots and can help promote better hair growth. Rosemary extract can also improve the circulation of blood in the scalp and increase hair growth.
Chamomile Extract
Chamomile is known to add luster and life to the hair. It can help increase hair strength and reduce hair breakage and hair fall.
It can help add shine to the hair and improve the condition of your locs. It can also help improve blood circulation and increase the growth of hair.
My Product Review: Shiseido Super Mild Shampoo Review
This was my very first try at this product and I had bought it at quite a high price, so I was really hoping it'd work well on my hair! Well, lucky for me, it did a great job!
So to begin with, I really liked that this shampoo worked amazingly as a cleanser. It made my scalp and hair feel so refreshed after each wash and it got rid of the previously greasy look that my hair always had.
It had great ingredients which I would definitely say were powerful enough to treat hair dryness considerably.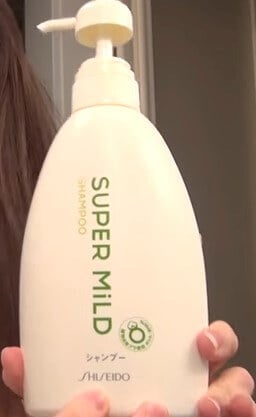 Yes, it made my hair soft and improved the texture of my hair making it feel smooth. So overall, I can indeed say that it reduced my frizziness.
Also, I feel like previously, whenever I combed my hair, I could feel the friction between my hair strands because of how dry it was. Well, I no longer face that problem.
As my hair texture improved, I also noticed that my hair had become easier to detangle, and managing it was no longer a hard task.
One thing that I didn't particularly like about this shampoo was that it contained sulfates. But lucky for me, it didn't damage my hair at all and neither did it damage my hair color.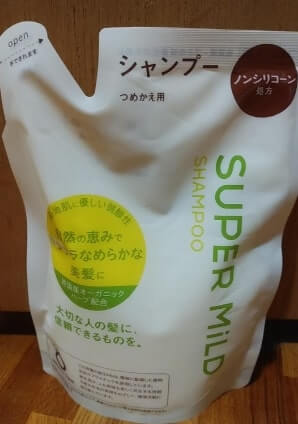 Well, yes, it is perfectly suitable for hair that is colored as well. So I decided that apart from this aspect, since I received its other benefits, I would continue using this shampoo.
It has been over four months now and I have also bought this shampoo a second time. I am still using this product because it is very effective and in fact, I started seeing its results in my hair within the second week of using it, which I'd say was around six washes.
The shampoo has a smooth and creamy texture and it lathers really well when applied and massaged into wet hair.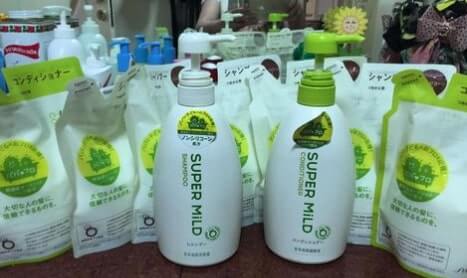 Also, the fragrance of this shampoo was mild, so as a scent-sensitive person, I have no complaints. But as for the smell of the shampoo, I wasn't able to decipher what it smelled like.
Another thing I liked about this shampoo is that it comes with a pump and that makes it super easy to dispense the shampoo.
Also, it is also sold in the form of a refill pack, so I did not need to buy the bottle the second time, I just went in for the refill pack and poured the contents in my existing bottle.
So overall, I'd highly recommend this product for anyone with dry and frizzy hair issues.
Is Shiseido Super Mild Shampoo Worth The Price?
So I've bought this product twice, both times off of Amazon. The first time was a bottle of just the shampoo, of 600 ml and the second time was the refilled plastic pack of 400 ml.
I paid $14.99 for the shampoo, which I felt was quite on the expensive side for the quantity I got, as compared to the other shampoos I have used in the past. Well, I did order it again anyways because of how well it worked on my hair.
The second time I just bought the refill pack and paid $9.99 for it. Again, it was quite expensive.
So, overall, in my opinion, I would definitely rate this product as pricey and is not likely to fit into everyone's budget.
Shiseido Super Mild Shampoo Pros And Cons
Pros:
· Works as a refreshing scalp and hair cleanser.
· Helps improve hair texture considerably, by making the hair feel soft and smooth.
· Reduces friction between the hair strands and makes the hair more manageable and easy to comb.
· Has powerful ingredients that moisturizes the hair and reduce dryness and frizz.
· Works well even on hair that is color-treated and does not fade hair color.
· Has a mild fragrance, perfect for those who detest harsh fragrances.
· Comes with its own shampoo dispensing pump.
· Refill packs are available for purchase.
Cons:
· Contains sulfates, but doesn't show any visible damage.
· Priced at a high rate as compared to other such products.
How To Use Shiseido Super Mild Shampoo?
Using this product requires no special hair care routine or regimen because it is just another cleansing shampoo. So I used it just the way I used to use my previous shampoo.
All you need to do is wet your hair well with lukewarm water as this helps open up the cuticles on your hair shaft.
Then, apply this shampoo well from the roots to the tip and then gently massage it into your scalp and hair using circular motions to promote better blood circulation. Leave it on your hair for at least a minute or two, to let it absorb better.
Then, wash it off well under running water, making sure that no residue remains. Only then, generously apply the Shiseido Super Mild Conditioner (highly recommended) or any other conditioner of your choice.
As for me, I just stuck to using my old conditioner as I had quite some left over from my previous bottle.
The final takeaway: Who is it best suited for?
So after using this shampoo I can safely recommend this shampoo for anyone dealing with hair issues like dryness and frizziness. It can also help those dealing with texture issues and can boost hair texture like never before and make your hair feel much smoother and silkier over time.
Using this shampoo can ensure that you have more good hair days and will make your hair very easy to brush and manage.
Also Read: