Are you wondering if Shiseido is the brand for you? Check the Shiseido review here. We have also listed a few of Shiseido's best selling products review for you to choose what best suits you!
Shiseido is an established cosmetics company based in Japan and is considered as one of the oldest cosmetics companies in the world. They're also the fourth biggest company to this date with product lines ranging from skin care to makeup products.
Shiseido is considered a world-renowned and luxury cosmetics brand because of the research and intricate details that go behind the cosmetic products that they produce. They're lauded for being innovative with their cosmetic products.
On your next visit to Japan or the cosmetics store near you, you'll have a new product line to watch out for and it's a Japanese brand of cosmetics named Shiseido.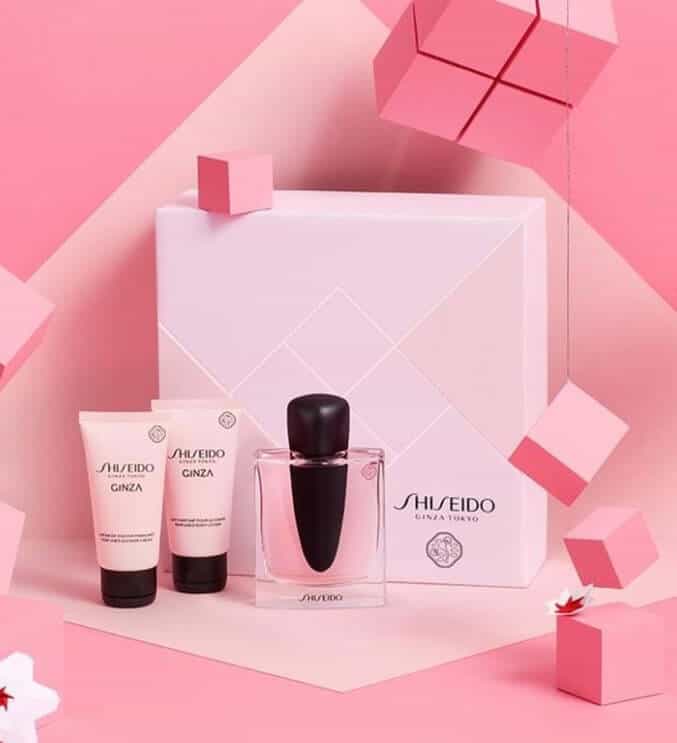 In this article, we will review Shiseido, a popular Japanese cosmetics brand that has been around longer than most of the known cosmetics household brands that we all know.
So, what are you waiting for? Let's get started with the review of Shiseido!
Shiseido Review
Overview Of Shiseido
Shiseido is one of the oldest cosmetics companies in the world, but it actually started as a Western-style pharmaceutical company right in the heart of Ginza, Tokyo. From its inception in 1872, Founder Arinobu Fukuhara envisioned the company in the world of pharmacy but things took a different turn for the better.
In fact, Shiseido is one of the first to introduce toothpaste into Japan with its Fukuhara Sanitary Toothpaste back in 1988.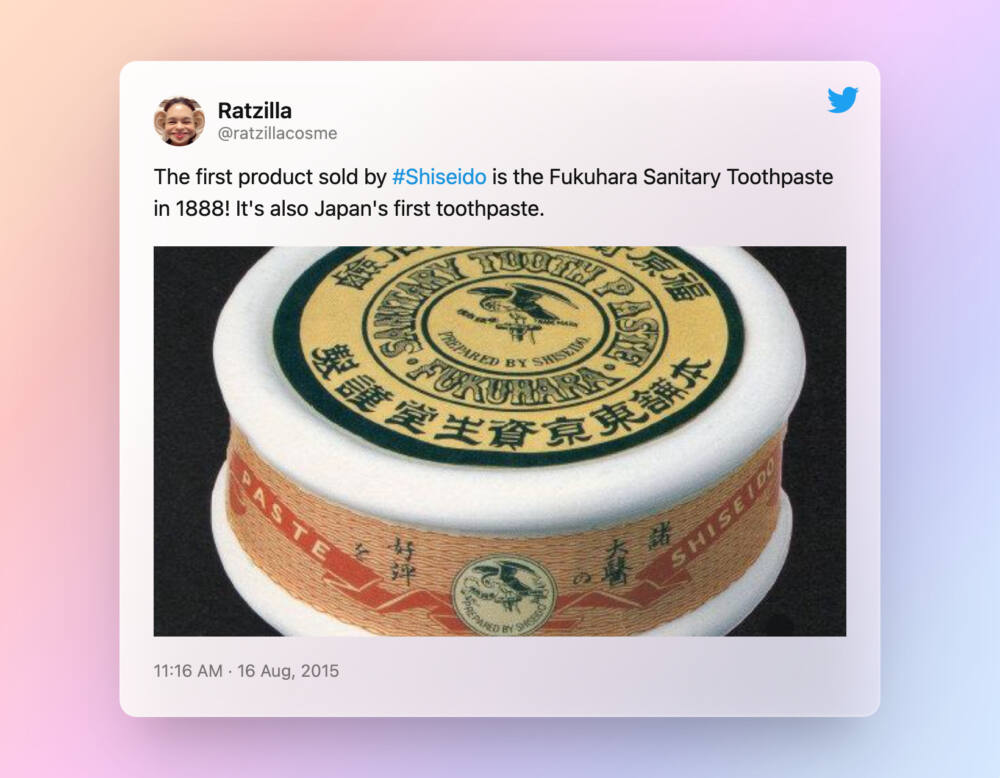 Shortly after that, Shiseido transitioned into cosmetics when it saw the untapped potential that it had in the Japanese market.
In 1916, Shiseido released a series of cosmetic products that became popular in Japan in only a short amount of time. A few to mention are Hantsubaki, argued as the very first fragrance perfume from Japan, and the Seven Colors Face Powder.
Shiseido went on to branch out to other specialties as well such as hairdressing and children's clothing.
Shiseido is centered around five important key points that made them insanely marketable and famous, continued innovation and creativity, a unique blend of oriental values and western fashion, application of clinically proven and tested methods, customization of products to cater to more people, and a failsafe marketing distribution strategy.
To put things into perspective, decades ago, Japan was mainly known for efficient production lines and high-quality electronics like Sony and Canon. Shiseido paved the way for Japanese cosmetics to be known and recognized worldwide.
Today, Shiseido has established itself as the leading cosmetics brand and company not only in Japan but worldwide, especially in neighbouring countries of China, South Korea, Taiwan, and the Philippines. Shiseido also has a strong presence in Europe and Northern America.
Shiseido did receive some flak because of the brand tests on animals. However, according to Shiseido's official website the brand doesn't involve itself in animal testing since 2013.
But since Shiseido sells its products in China, a country where animal testing was mandatory until March 2021, many users weren't sure where exactly Shiseido stands.
Shiseido does use natural ingredients along with a special concoction of ingredients that passed several tests in the laboratory to screen unwanted ingredients to get rid of impurities in the final product. They do this to completely remove or lessen the metals found in natural ingredients.
Quick Facts About Shiseido
Founded in: 1872, Japan
Headquarters Location: Ginza, Tokyo
Price range: $$-$$$
What's special about Shiseido: One of the oldest cosmetics brands in the world. (4th largest cosmetics company).
Best selling Shiseido Products: Eyelash Curler, Benefiance Wrinkle Smoothing Eye Cream, Benefiance Night Cream, Benefiance Cleansing Foam, and Ultimate Sun Protector Lotion SPF 50+ Sunscreen
Trivia: Shiseido originally started as a privatized Western-style pharmacy 150 years ago.
Is Shiseido Legit?
Shiseido wouldn't be in the cosmetic business as a leading brand for 150 years for no reason. In terms of usefulness and variety, Shiseido is as legit as it can get. Shiseido stood the test of time and continues to innovate its products to fit the needs of the people and the current trends.
The company in itself has not been a major anomaly whatsoever and the product reviews for its brand line have always been positive. Shiseido has always been a brand that develops new technologies and techniques to improve their products and bring the best for their customers.
In fact, a group of Japanese students even used Shiseido's patented technology to develop a sustainable luxury hand cream to combat dryness due to excessive hand washing because of Covid 19.
However, according to some reviews in Sitejabber, there are a number of instances where there are logistical problems in the shipping of Shiseido products. But apart from that, the reviews of the products are generally positive.
This logistic issue may vary from the place of origin of the customer. Delivery time might take slower in harder-to-reach places.
Is Shiseido A Good Brand?
Shiseido is a long-standing brand with over 140 years of experience in the beauty industry.
They are known for their focus on research and development, with an emphasis on innovative and cutting-edge technology.
Shiseido uses high-quality ingredients in their products and is committed to sustainability and ethical sourcing.
The brand's luxurious packaging and attention to detail also contribute to their reputation for excellence. While individual experiences with their products may vary, many people have had positive experiences with Shiseido's skincare, haircare, and makeup products, making it a popular choice for those seeking high-quality beauty products.
What's Shiseido known for?
Shiseido is particularly known for their expertise in skincare, offering a range of products that cater to different skin types and concerns, and incorporating advanced technologies such as the Ultimune Complex and Bio-Performance technology. Their makeup line is also well-regarded for its high-quality formulas and sophisticated packaging. Overall, Shiseido is recognized as a leader in the beauty industry, thanks to their commitment to innovation, quality, and customer satisfaction.
Why is Shiseido so expensive?
Shiseido's products are considered premium and high-end, which is reflected in their price point. The company invests heavily in research and development, uses high-quality ingredients sourced from around the world, and maintains strict quality control measures during manufacturing. In addition, the brand is known for its sophisticated and luxurious packaging. These factors contribute to the higher cost of Shiseido products, which is a reflection of the brand's commitment to quality and innovation.
Is Shiseido cheap in Japan?
Shiseido products are not considered cheap in Japan, as they are often priced at a premium, particularly their high-end skincare and makeup lines. While some products may be more affordable in Japan compared to other countries, they are generally priced higher than mass-market brands.
Is Shiseido chemical free?
Shiseido uses a variety of chemical and natural ingredients in their products, as is common in the cosmetics industry.
However, they prioritize the safety and efficacy of their products, and are committed to using only ingredients that have been thoroughly tested and meet strict safety standards.
Shiseido also has a strict policy on the use of potentially harmful ingredients, such as parabens and phthalates, and has formulated many of their products without these ingredients.
They also prioritize the use of environmentally friendly ingredients and packaging materials.
In summary, while Shiseido's products are not entirely chemical-free, they are formulated with a focus on safety, efficacy, and environmentally friendly practices.
Is Shiseido Made in Japan?
While Shiseido is a Japanese brand, not all of their products are made in Japan. Shiseido has manufacturing facilities in several countries around the world, including Japan, China, France, and the United States.
The country of origin for a particular Shiseido product can usually be found on the product packaging or on the brand's website.
However, regardless of where a product is manufactured, Shiseido maintains strict quality control measures to ensure that every product meets their high standards for safety and efficacy.
Why is Shiseido famous?
Shiseido is famous for its high-quality and innovative skincare, haircare, and makeup products, sophisticated packaging, and global presence. Their focus on research and development, innovative formulations, and commitment to quality and customer satisfaction has made them a respected brand in the beauty industry.
Is Shiseido worth the money?
Shiseido is a high-end brand with quality products that often come at a higher price point. Their investment in research and development, advanced technologies, and high-quality ingredients make their products worth the investment for many people. However, whether Shiseido is worth the money is a personal preference.
Which Shiseido line is best for mature skin?
Shiseido has several skincare lines that are formulated to address the specific needs of mature skin.
Here are some of the best Shiseido lines for mature skin:
Benefiance
This line is designed to target the visible signs of aging, including wrinkles, fine lines, and dryness. It includes products such as the Benefiance Wrinkle Smoothing Cream and Benefiance WrinkleResist24 Eye Cream.
Vital Perfection
This line is formulated to help improve the appearance of age-related damage such as dark spots, uneven skin tone, and loss of elasticity. It includes products such as the Vital Perfection Uplifting and Firming Cream and Vital Perfection White Revitalizing Emulsion.
Future Solution LX
This line is Shiseido's most luxurious and advanced line, formulated to address multiple signs of aging such as sagging, loss of firmness, and dullness. It includes products such as the Future Solution LX Total Regenerating Cream and Future Solution LX Eye and Lip Contour Regenerating Cream.
Ultimately, the best Shiseido line for mature skin will depend on the specific concerns and needs of the individual.
Where To Buy Shiseido
Apart from going to cosmetic shops around Japan or Shiseido's flagship stores, there are a lot of ways to conveniently buy Shiseido products without leaving the comfort of your home.
Amazon is the best place online to grab your Shiseido products with various discounts and free shipping promos that will save you a lot of money. Shiseido Amazon shop virtually has every product available with over 500+ products ready for order.
You can also opt to shop on Shiseido's official site where you can get exclusive promos and discounts as well. All of Shiseido's products are here as well but be sure to be quick because supplies run out fast.
If you want to see and feel the products, you can always opt to go to the nearest Shiseido flagship store near you. Shiseido has expanded globally and chances are, they have a boutique in your country.
Reviews Of Popular Shiseido Products
Ultimate Sun Protector Lotion SPF 50+ Sunscreen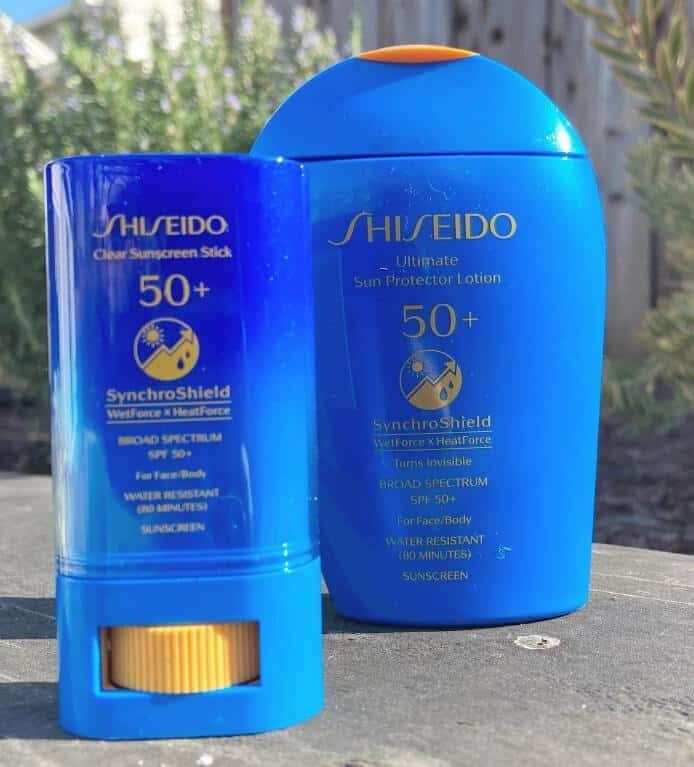 If I had to choose a sunscreen that I'll use forever, this would be our number one pick. Shiseido created a three-part innovative feature called WetForce technology, HeatForce technology, and SynchroShield.
WetForce technology helps create an extra shield barrier in your face against the sun. This helps people with dry skin because the product has a greasy feel when it is applied.
HeatForce technology senses heat and releases more essence when your face gets hotter which then turns into SynchroShield to protect your face more against the sun.
Since this product is a bit liquid-y, it's not advisable to use if you have oily skin. The consistency of the sunscreen itself is a bit runny so you don't have to apply too much.
Benefiance Wrinkle Smoothing Eye Cream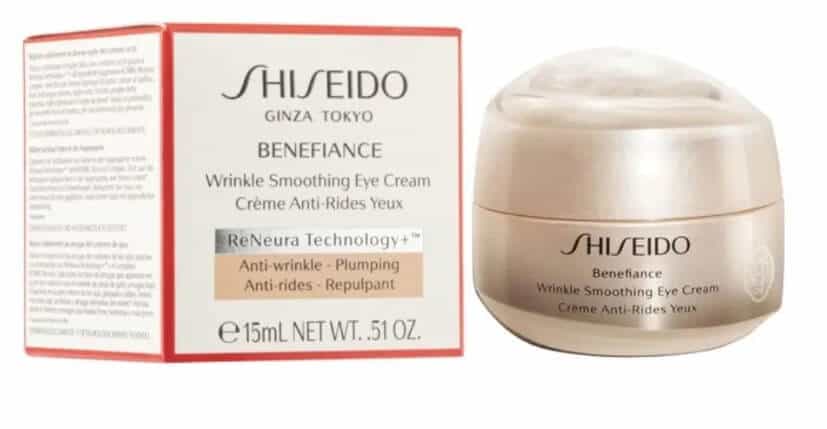 This eye cream will virtually lighten and erase your undereye circles and spots. It also helps the areas around your eyelids feel smoother.
I have personally used this product and it did help lighten my eye bags and it made my face look much more alive and energetic! I also use it to help correct my eye makeup shading.
The product is perfect if you have sensitive skin and it does help make your eyelids feel much more hydrated and fresh. It's because of Shiseido's active ingredient here called Aqua Peptide which helps prevent wrinkle formation. Another active ingredient is Squalane which aids in moisturizing the skin.
Eyelash Curler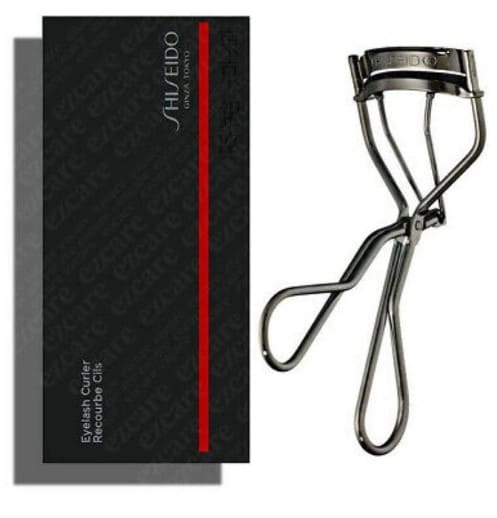 This one is definitely an essential in my makeup bag. According to Shiseido, their eyelash curler is the number one eyelash curler in the United States and the product surely speaks for itself.
This is definitely not just any eyelash curler because of how Shiseido made it. The edge-free design and the flexible silicone rubber pads make it impossible to pinch your skin while using this product.
I have been using this curler for months now and the results look so much more different than the cheaper curlers that I used in the past. I can definitely say that not all eyelash curlers are the same!
Creamy Cleansing Emulsion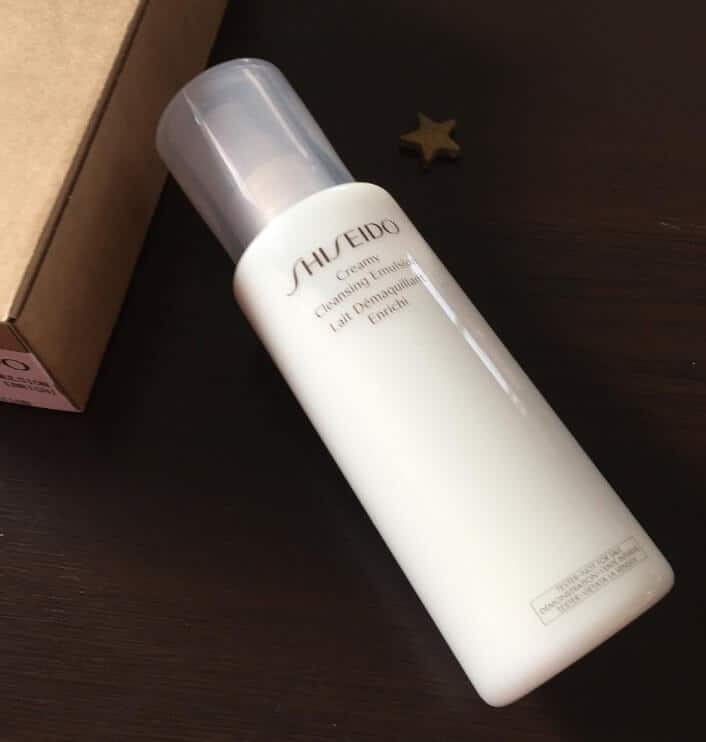 The Creamy Cleansing Emulsion is a definite must-have as it removes any oils or makeup without drying your skin out.
This product is perfect for dry skin but it's also okay for people with oily skin since the use of the product is to cleanse the face and remove oils or makeup.
One of the products ingredients used in its formulation is Glycerin. It helps the skin retain moisture and make your face feel smooth without clogging your pores.
Waso Beauty Sleeping Mask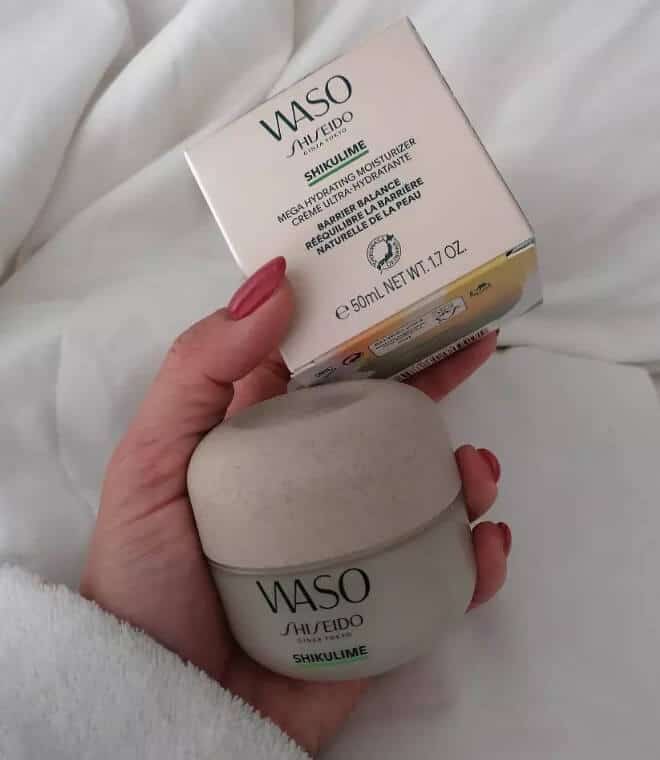 This sleeping mask makes me feel like I have a very hydrated face without the worry of having clogged pores or a pimple breakout.
Shiseido uses a yuzu citrus, high in vitamins A, C, and E, in its formulation which helps keep skin moisturised and delays signs of aging. There's also Ginseng extract that combats dryness.
This product is perfect for all skin types because it's an aftercare product and it's also Paraben free.
VisionAiry Gel Lipstick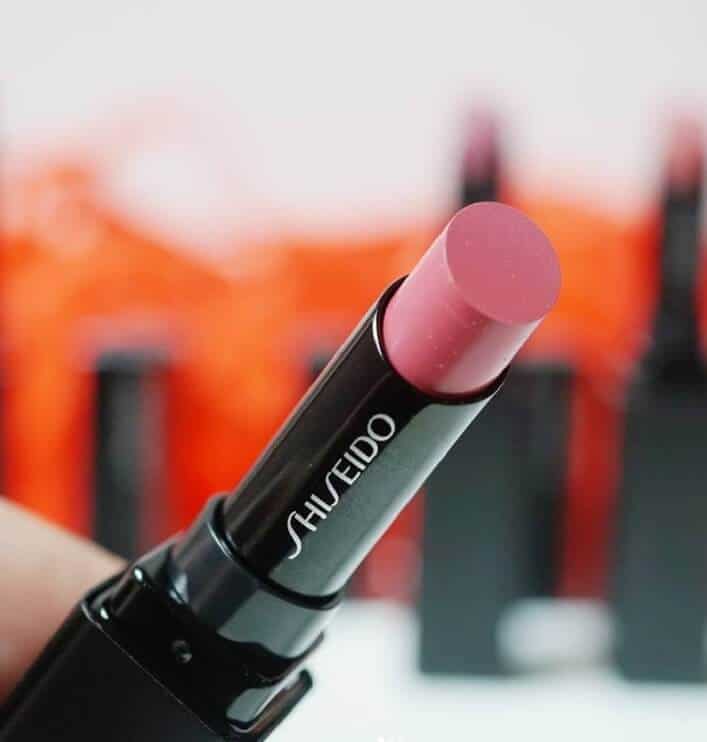 This Shiseido lipstick is formulated with Triple-Gel technology. While the pigment of this lipstick is pretty rich, it feels absolutely light on your lips. It also gives a true color payoff as well which assures that you get the shade that you want.
The texture of this lipstick is very creamy but gave a matte finish. The lipstick will easily glide on because of its creamy texture and stays on for at least 5 hours.
Glycerin is also present in its formulation which helps moisturize the lips and prevent that dry feeling when you're wearing lipstick.
Shiseido MicroLiner Ink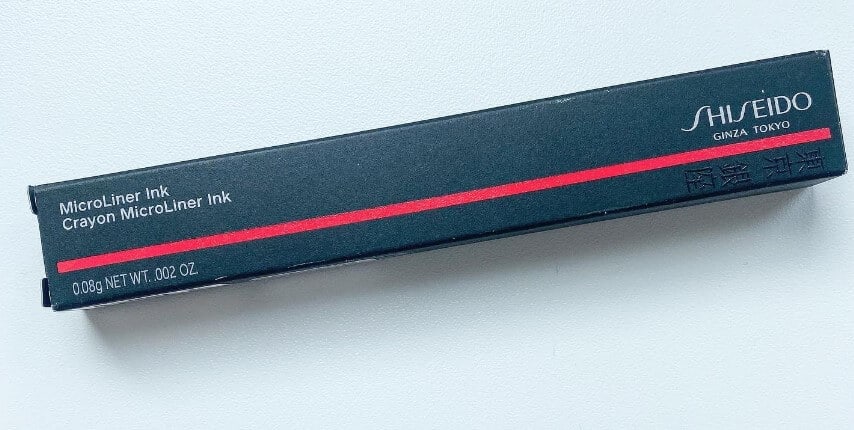 The beauty of Shiseido MicroLiner Ink eyeliner is that the liner is very thin but the black pigment really stands out.
Shiseido introduced the Thermo-Sensory Gel here which basically means that it reacts to the skin's temperature and it transforms into a much better texture with the ink of the eyeliner.
There's also a Film Former which prevents the formula from smudging or streaking and lasts longer. It gives a clean, matte finish.
Shiseido Review: Conclusion
If you want to invest in quality cosmetics, I totally suggest going for Shiseido products. I have been using Shiseido products for everyday use and it has been nothing but a great experience for me, especially the essentials that help my face feel better every day.
I hope that this review has been helpful in giving you an honest and thorough review of Shiseido, its history, how to buy its products, and some of its famous products in the market right now.
Also Read