Manga fans unite! We curated a list of amazing popular Japanese manga to read in English. Check it out!
In my experience, I have come across many people who don't pick up manga at a bookstore only because they think that manga can be read only in Japanese and they don't know Japanese.
Yes, manga is originally written in Japanese. But I am here to tell you that you can enjoy manga in English as well! You don't have to know Japanese to enjoy a good manga series.
I was a strong believer that books that are translated into English (or any other language) often lose their essence and don't live up to the original book.
But then when I started reading manga in English, I was taken aback by how much I actually enjoyed it. I did a little experiment of my own and read a few mangas in Japanese and then read the same ones in English.
There wasn't much of a difference and I thoroughly enjoyed both languages.
Translators have put in a lot of effort to capture the true essence of the Japanese version of popular manga and produce English versions for the global market.
The following is a list of some of the best and most popular manga to read in English!
Popular Japanese Manga to read in English: Quick Summary
| | | |
| --- | --- | --- |
| Best Popular Japanese Manga to read in English | Manga Artist | Genre |
| Dragon Ball | Akira Toriyama | AdventureFantasyMartial ArtsActionComedy |
| Demon Slayer: Kimetsu no Yaiba | Koyoharu Gotouge | Martial ArtsDark fantasyAdventure |
| One Punch Man | Yusuke Murata | ComedySuperheroAction |
| Akira | Katsuhiro Otomo | Post apocalypticCyberpunkAdventurePolitical Thriller |
| Attack on Titan | Hajime Isayama | Dark FantasyActionPost- apocalyptic |
| Fullmetal Alchemist | Hiromu Arakawa | Dark fantasyAdventureSteampunk |
| Tokyo Ghoul | Sui Ishida | Dark FantasyHorrorSupernaturalThrillerGore |
| My Hero Academia | Kōhei Horikoshi | SuperheroSci- fiAdventure |
| Berserk | Kentaro Miura | Epic FantasyDark FantasySorceryAdventure |
| Uzumaki | Junji Ito | Dark FantasyThrillerPsychological horrorHorrorSupernatural |
| JoJo's Bizarre Adventure | Hirohiko Araki | AdventureSupernaturalFantasy |
| Naruto | Masashi Kishimoto | AdventureFantasyMartial ArtsActionComedy |
How did we choose the popular Japanese manga to read in English?
My team and I went over around 30 different mangas that were translated into English. We rated each one on the accuracy of the translation, understandability, and customer reviews. After a critical round of scrutiny, we have shortlisted the following Japanese manga that are translated into English.
Through our research, we found that Dragon Ball is currently the best Japanese manga to read in English. This manga series is a classic and is appealing to any age group. It is illustrated by Akira Toriyama and has also been adapted into a successful anime series.
Must-Read Popular Japanese Manga in English
Dragon Ball
Manga artist: Akira Toriyama
Number of volumes: 42
Original run: December 3, 1984 – June 5, 1995
Okay so I may be a little biased, and I will fight anyone on this- Dragon Ball is the best manga of all time. It's hands down a timeless classic (and my favourite manga series).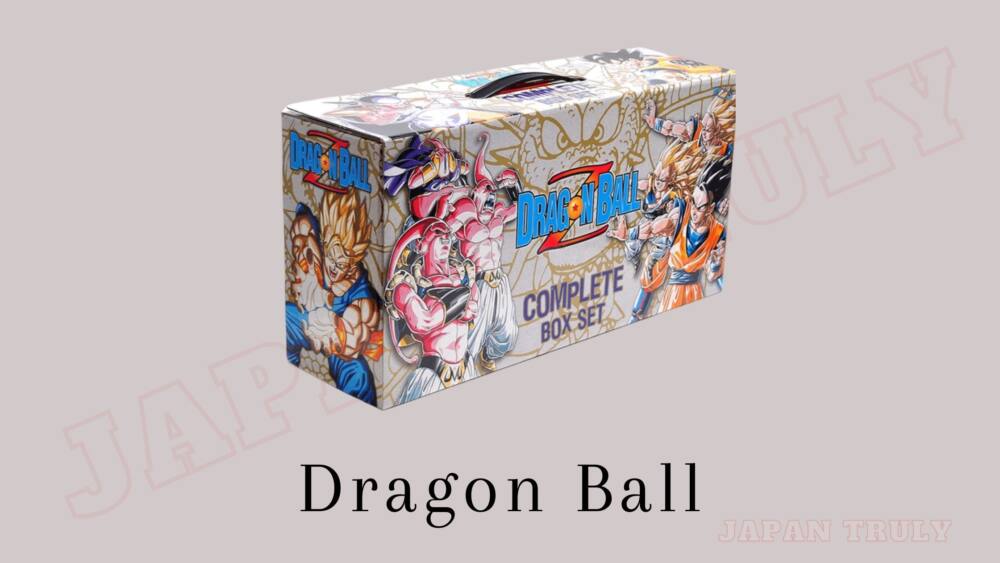 I'm sure you have heard of the series or caught a glimpse of it on the TV at least once. It was one of the most popular manga and anime series back in the late 90s and it continues to have a very loyal fan base even now.
The series follows Son Goku as a child sent to Earth by his parents. Even as a little boy, no one can compete with his strength. The series is packed with action, humor, and martial arts.
The series has many spin offs and sequels, the most common one being Dragon Ball Z.
The manga series was such a big hit that it was soon adapted into an anime series that gained a global fan base. Soon, live action films were made and collectable trading card games based on the series became popular as well. 
Demon Slayer: Kimetsu no Yaiba
Manga artist: Koyoharu Gotouge
Number of volumes: 23
Original run: February 15, 2016 – May 18, 2020
Demon Slayer is another popular manga series that is filled with action and adventure. Martial arts is an added bonus!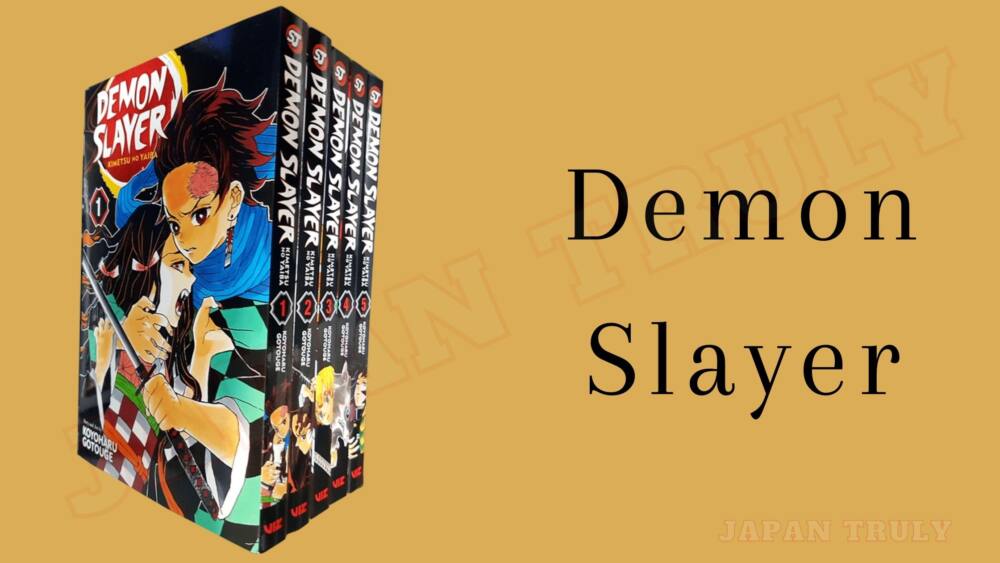 The story follows Tanjiro Kamado, a young boy who wants to become a demon slayer. His family is destroyed by demons and his sister soon turns into a demon. The series has been named the best manga of the 21st century, and I find it a very apt title.
The series is fairly new when compared to the classics but it definitely ranks among the best of the best. 
One Punch Man
Manga artist: Yusuke Murata
Number of volumes: 24
Original run: June 14, 2012 – present
If you're looking for a manga series that is the perfect blend of comedy and action, this one's for you.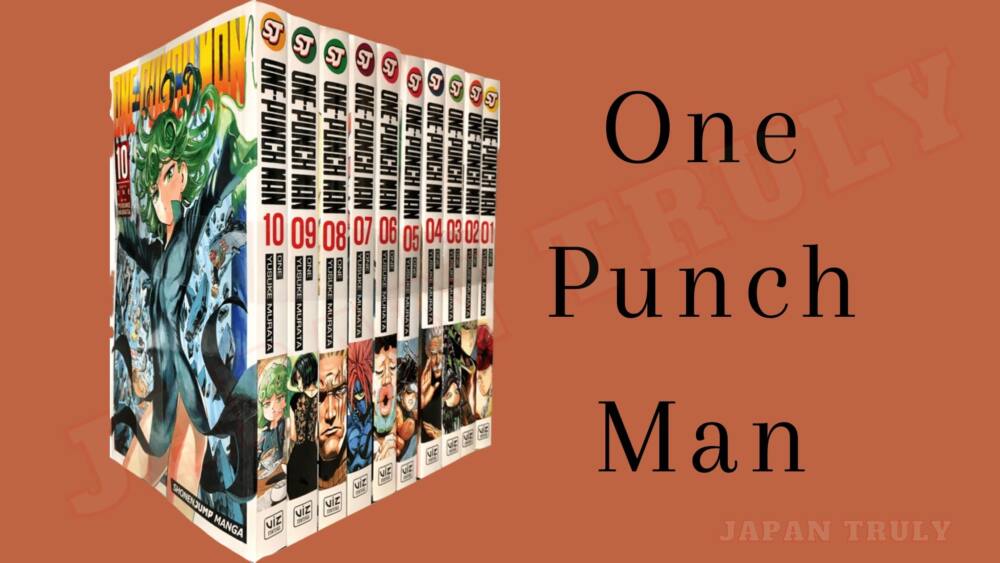 One Punch Man is a popular Japanese series that has taken the manga universe by storm. It's Japan's very own superhero franchise!
The main protagonist is Saitama and his superpower? Defeating his opponents with just one punch!
I recommend this series to anyone who is into superheroes…. and looking for a laugh.
Akira
Manga artist: Katsuhiro Otomo
Number of volumes: 6
Original run: December 20, 1982 – June 25, 1990
I'm going to be honest here, I'm not usually into cyberpunk of any sort, but I had to make an exception for Akira.
Akira is a classic that is collected and bound in 6 volumes. The series is set in a post-apocalyptic "Neo Tokyo". The city has been the victim of an unexplained explosion and a group of people, including a biker gang leader and a military colonel, are trying to prevent the awakening of Akira.
The series is packed with political turmoil, corruption, and psychic abilities. The dark fantasy and political thriller aspects of the series are sure to reel you in and keep you hooked. 
Attack on Titan
Manga artist: Hajime Isayama
Number of volumes: 34
Original run: September 9, 2009 – April 9, 2021
Attack on Titan is another series that is set in a post apocalyptic world. Many consider this to be the best manga of the past decade.
Humans trapped behind city walls, man eating giants, and a post apocalyptic world. These are what await you in the pages of this brilliant manga series. 
Fullmetal Alchemist
Manga artist: Hiromu Arakawa
Number of volumes: 27
Original run: July 12, 2001 – June 11, 2010
Fullmetal Alchemist is considered a classic in the manga universe. It is inspired by the European Industrial Revolution. The story revolves around two brothers whose bodies are disfigured after their attempt at using alchemy goes horribly wrong.
This series is sure to keep you at the edge of your seat, wanting more. The manga was also adapted into an anime series and light novel series. 
Tokyo Ghoul
Manga artist: Sui Ishida
Number of volumes: 14
Original run: September 8, 2011 – September 18, 2014
Tokyo Ghoul is by far one of the most popular manga and anime series of the past decade.
Word of advice, this series is not for those with weak stomachs. There's quite a bit of gore and graphic bloodshed.
But the storyline….. It's a masterpiece! As the name suggests, the series is about ghouls in Tokyo. It follows the main protagonist, Kaneki, who turns into a half ghoul after a terrible encounter with a ghoul that tries to eat him.
The manga series has been adapted into a successful anime series and many films as well.
My Hero Academia
Manga artist: Kōhei Horikoshi
Number of volumes: 33
Original run: July 7, 2014 – present
My Hero Academia is a brilliantly written (and drawn) manga series that follows Izuku Midoriya.
He is a normal boy in a world where he's surrounded by superheroes. He dreams of becoming a superhero someday and is soon chosen by Japan's greatest superhero to be his successor.
The series has gained much popularity over the past few years and has also been made into an anime series. 
Berserk
Manga artist: Kentaro Miura
Number of volumes: 41
Original run: August 1989 – present
Berserk is one of the longer running animes. It draws inspiration from medieval Europe and is a fantastic blend of fantasy, swords and sorcery. It is one of the best selling manga series of all time. 
Uzumaki
Manga artist: Junji Ito
Number of volumes: 3
Original run: January 19, 1998 – August 30, 1999
You think spirals aren't scary? Wait until you read this manga.
Just three volumes, but it left me shaken. A brilliantly written and illustrated horror manga series, Uzumaki is one of the best horror manga titles you can get your hands on.
The story is set in a fictional city that is terrorized by spirals. It still amazes me how the writer could take something so simple and make it so scary. Yikes!
JoJo's Bizarre Adventure
Manga artist: Hirohiko Araki
Number of volumes: 130 as of May 2021
Original run: January 1, 1987 – present
Best known for its art styles, this manga series uses references to popular Western music and fashion. This is probably what makes it so popular globally.
The series is an amazing blend of adventure, sorcery, and psycho spiritual manifestations.
The series is Shueisha's longest ongoing manga series. There are many media adaptations of this series including TV anime, live action films, light novels, and video games. 
Naruto
Manga artist: Masashi Kishimoto
Number of volumes: 72
Original run: September 21, 1999 – November 10, 2014
Would this list be complete without me mentioning Naruto? No way!
Naruto is one of the most popular manga and anime series of all time. Often there are comparisons made between Naruto and Dragon Ball because they share a similar theme.
Yes, the series' target audience was young boys, but it has a strong fan base consisting of individuals from different genders and every age group.
Naruto has become so popular that it was adapted into a very successful anime series, light novels, video games, and collectables.
Other Popular Japanese Manga to read in English include:
Vagabond
Jujutsu Kaisen
Sailor Moon
Hunter x Hunter
One Piece
Slam Dunk
Death Note
Fist of the North Star
Yu Yu Hakusho
Inuyasha
Kokou No Hito
Fruits Basket
Most Popular Japanese Manga to Read in English: FAQs
How is manga read?
Manga in Japanese is read from the right to the left. However, when translated into English, manga is read from the left to the right as you would read any English text. 
What are the most popular Japanese manga?
Some of the most popular manga of all time are:
One piece
Naruto
Dragon Ball
Death Note
Detective Conan: Case Closed
Golgo 13
Jujutsu Kaisen
Attack on titan
Demon Slayer
Tokyo Revengers
Also Read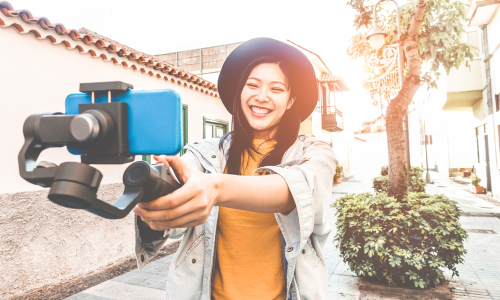 Hiya! I'm the main author of Japan Truly. I love everything Japan and love testing out Japanese products, be it skincare and makeup or gadgets! You'll find reviews of some of the best selling Japanese products (tried and tested) right here!