Are you looking to find the best piece of Japanese jewelry for a special event? Then here are some of the best Japanese jewelry brands you should definitely take a look at.
Most of us are only aware of popular European jewelry brands that are on everyone's must-buy list.
But do you know that there's luscious jewelry made from other places on Earth that can be equally beautiful or even better? Yes, we're talking about Japanese jewelry brands here.
Most Japanese jewelry brands are known to craft the best pieces of jewelry with the highest quality gemstones and precious materials that are available to provide you with jewelry unlike seen anywhere in the world.
That's why we've brought you the best and most renowned Japanese jewelry brands that are popular right now.
My Favorite Japanese Jewelry Brands
COCOSHNIK
If you're looking to purchase the latest jewelry designs made out of high-quality minerals and gems then Cocoshnik is the ideal place.
Cocoshnik is the latest Japanese jewelry brand that has captured the hearts of the Japanese youth and has taken all of us by storm with their eye-catching jewelry designs.
What I personally love about Cocoshink's jewelry is that they provide unique designs that look catered exactly to my preferences. Their pieces of jewelry look classic with minimalistic designs yet very elegant.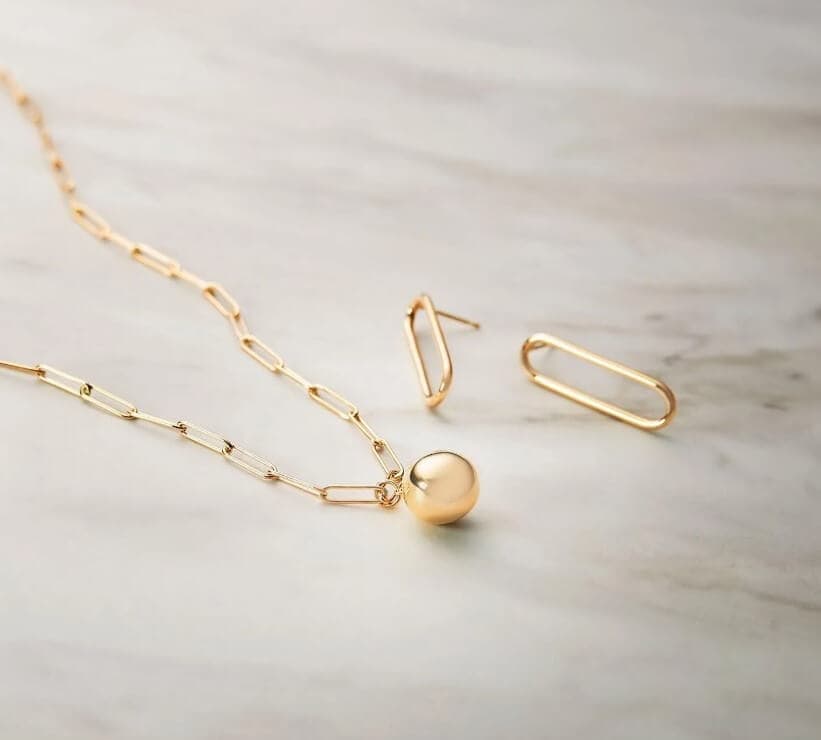 The simple designs make it ideal for us to wear Cocoshnik jewelry daily without looking too dramatic. In addition, the prices for such elegant jewelry are quite affordable as well.
Cocoshnik not only offers minimal jewelry designs but also fashionable designs that can come in handy for special occasions as well. Cocoshnik also provides a plethora of jewelry collections from wrist watches, ear cuffs, rings, necklaces, earrings, etc.
All pieces of jewelry crafted by Cocoshnik are made from superior materials like yellow gold, premium silver, and diamonds that are carefully selected by undergoing intense inspections.
If you're a fan of jewelry with simple designs and an affordable price then Cocoshnik is the ideal brand to cater to your desires.
Check out COCOSHNIK Instagram here!  
Kaji Jewellery Art
Kaji Jewellery Art is one of the popular Japanese jewelry brands that offers jewelry with a unique concept. Unlike pieces of jewelry we've seen elsewhere, Kaji Jewellery has to offer us jewelry designs that are not inspired by the usual designs.
Kaji Jewellery Art was founded by Mitsuo Kaji who's a graduate gemologist. The motto of Mitsuo Kaji has been to combine "classic and modern" concepts when making jewelry.
The jewelry crafted by Kaji Jewellery Art consists of the finest quality luxurious gems that are mined from several parts of the world.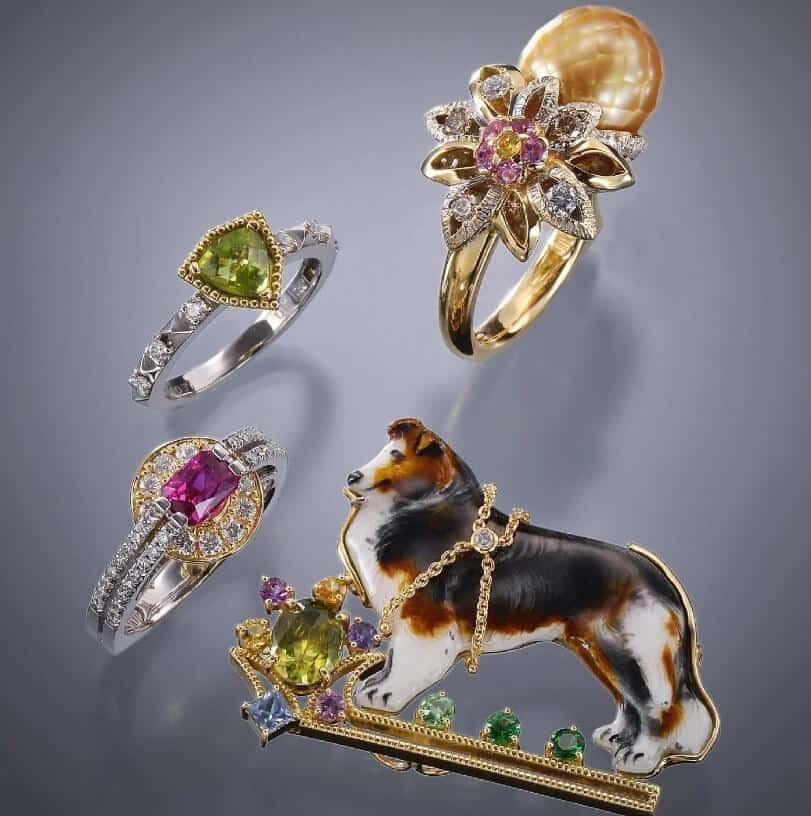 These precious gems have helped Kaji Jewellery Art to craft the best pieces with unique designs. What makes Kaji Jewellery Art stand out from the rest of the jewelry makers is its concept of fusing unorthodox designs in their jewelry.
You'll be able to see pieces of jewelry that are designed in the shape of animals or birds. Basically, they offer jewelry inspired by contrasting jewelry arts. Kaji Jewellery Art also takes your preferences into account and customizes jewelry just the way you want.
To stand out from everyone else on special occasions you can get eccentric pieces of luscious jewelry from Kaji Jewellery Art.
Check out the Kaji Jewelry Art instagram here!
Mikimoto
Another famous Japanese jewelry brand that has been a pioneer in the jewelry market for the world's first cultured pearls. Mikimoto was founded by Mikimoto Koikichi in 1893 and since then Mikimoto has been one of the largest suppliers of pearls around the world.
Mikimoto is not just a renowned jewelry brand in Japan but the whole world as well. This is due to their offerings of jewelry crafted from the best pearls found in the sea.
The pearls used in Mikimoto's jewelry have undergone extreme inspection and are polished finely which gives their jewelry a lovely shine.
Since pearls can differ in size and color, jewelry inspection experts at Mikimoto choose from a variety of pearls to ensure all pearls assigned to the jewelry look identical.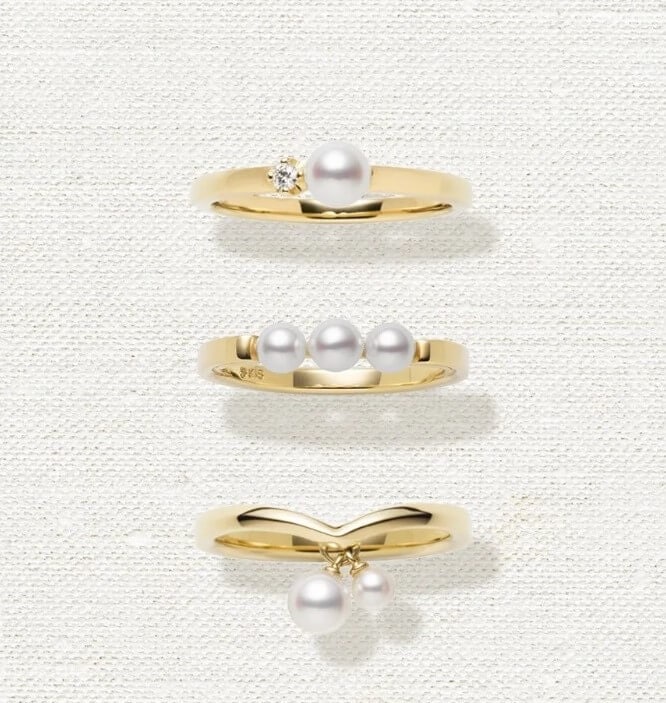 Usually, the pearls chosen by quality inspectors are Akoya pearls and they're granted the name Mikimoto Pearls.
What I really admire about Mikimoto is their after-service. You can conveniently contact them if you think the jewelry you purchased from Mikimoto requires a makeover.
Mikimoto also provides a vast array of luxury pieces of jewelry that are made from the finest quality gold, silver, and even diamonds. Get your hands on the elegant yet luxurious jewelry offered by Mikimoto.
Check out Mikimoto's Insa page here! 
Fujimori
Fujimori is one of Japan's leading jewelry makers and they have been in the market for luxury jewelry since 1970. Fujimori quickly grew into becoming one of Japan's favorite jewelry brands that crafted classy pieces of jewelry with eccentric designs.
By taking a glance at Fujimori's jewelry collection one can tell that they aren't ordinary.
Most of the jewelry items provided by Fujimori are crafted in a way that you'll fall in love with them immediately just by looking at them.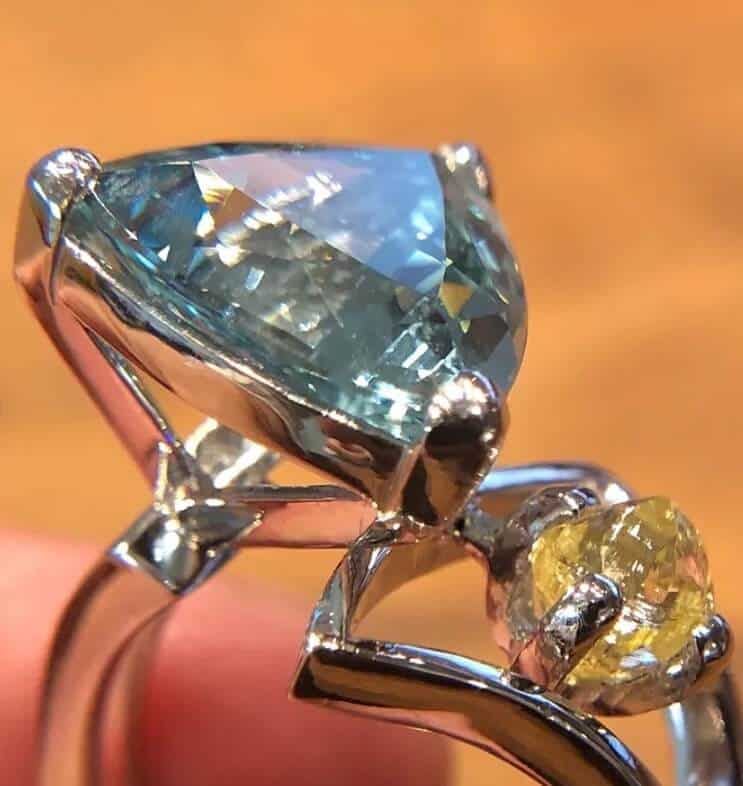 Fujimori jewelry is made with new designs that instantly attract youngsters nowadays. Jewelry pieces offered by Fujimori look very simple yet consist of extremely valuable gems that provide the jewelry with a luscious look.
The gems used by the craftsman at Fujimori are cautiously hand-picked and subtly polished which makes them shine astoundingly.
The range of gems that are combined in Fujimori's jewelry varies from diamonds to rubies, emeralds, blue sapphires, topaz, etc. These colorful gems look pretty elegant when combined with silver or gold and they can make you look super gorgeous too.
Since Fujimori takes into account the present trends when making jewelry they're quite likable by the youth.
But that doesn't mean Fujimori doesn't cater to the needs of others. In fact, Fujimori offers a vast array of jewelry items that are preferred by women over the age of 40s as well.
Check out Fujimori's Instagram page here!
Tasaki
Tasaki is one of the leading makers of jewelry in Japan making history in 1971 by being the first-ever pioneer of farming brown-lipped pearl oysters to make jewelry.
This helped Tasaki gain popularity in Japan and all over the world and hence became one of the top makers of the finest jewelry.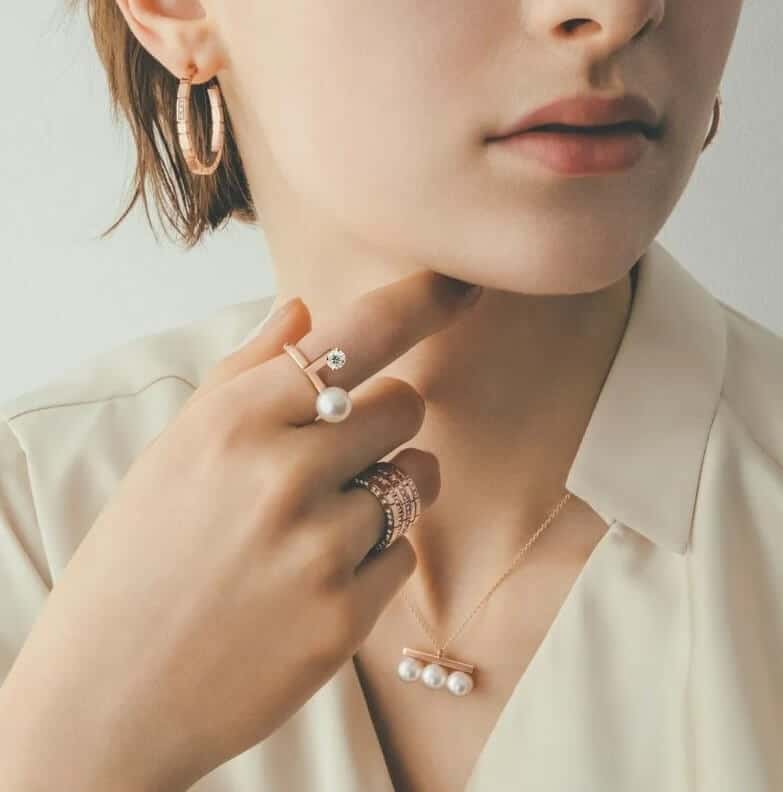 Tasaki carefully picks its materials and gemstones by putting them through intense inspections and examinations.
Once the gems and pearls have been determined to be fit they're chosen to be used for crafting jewelry items like rings, necklaces, bracelets, earrings, etc. This makes Tasaki one of the trustworthy places to buy your favorite pieces of jewelry.
One thing to know about Tasaki is that they greatly value the origins of Japanese culture and jewelry-making concepts.
The pearls and gemstones used by Tasaki are proudly available in Japan and with a touch of Japanese designs, the overall jewelry looks absolutely elegant and classy.
Jewelry crafted by Tasaki looks minimal yet they're made from highly valuable pearls and gemstones that are perfect for wearing every day.
You can even wear them to work without having to worry about them looking overly dramatic. The pearls picked by Tasaki for their jewelry range from Baroque Pearls, South Sea Pearls, Mabe Pearls, etc.
Check out Tasaki's Insta page here! 
AHKAH
Finding the perfect piece of jewelry that brings out femininity is a dream come true for all women.
And that's why Ahkah is the ideal place to get your jewelry collection to not just enhance your overall appearance but also to make you stand out from the crowd.
Ahkah is a renowned Japanese stylish jewelry brand that's quite popular for its minimal and miniature jewelry items. Most pieces of jewelry offered by Ahkah have small designs and details still making them look extremely outstanding.
This makes Ahkah a favorite jewelry brand for most young women out there because you can flaunt your looks with minimal yet ravishing jewelry.
One of Ahkah's best jewelry collections is the "Nudity Collection" which was released in 2022. This collection consists of jewelry items from earrings, rings, bracelets, etc that have colorful gemstones ingrained in them.
Ahkah incorporates high-quality materials in their jewelry such as K18 Gold which makes them look luxurious and blend conveniently with your style.
Ahkah is a connoisseur in crafting fine pieces of jewelry that women feel not just comfortable by wearing them but confident as well. You know where to get your favorite minimalistic and classy jewelry collection next time.
Check out AHKAH's Insta page here!
Japanese Jewelry Brands Today: FAQs
What are the best Japanese jewelry brands today?
The best Japanese jewelry brands that are presently very famous are COCOSHNIK, Kaji Jewellery Art, Mikimoto, Fujimori, Tasaki, and AHKAH.
What jewelry is Japan famous for?
Japan is quite famous for its gold jewelry pieces as well as pearl jewelry. Since Japan is surrounded by sea, the availability of oysters is high hence the use of pearls is quite common in Japanese jewelry making. Some frequently worn pieces of jewelry by the Japanese people are rings, earrings, and necklaces. 
Is COCOSHNIK a good jewelry brand?
COCOSHNIK is one of the popular Japanese jewelry brands that made it to the limelight very recently. Cocoshnik became a sensation among the youth in Japan after they provided jewelry that exactly catered to the trends and preferences of young women. Cocoshnik ensures all of its jewelry items are crafted with premium quality materials through careful inspections. Cocoshnik also offers pieces of jewelry that are elegant and stylish for an affordable price range.