How to find the perfect fitting bra in Japan? Get your inch tapes and read further to find a perfect one for you!
Thinking about bras, in general, can leave us miffed. All the stifling, the pushing together, the contraption on the chest bund by snappy shoulder straps is slightly uncomfortable. It's worse if you don't find the perfect size.
Related: Check out Best Places To Shop For Swimwear In Tokyo
After years of trial and error and you find your perfect size, the next thing you know you've grown out of it. How to find the perfect fitting bra in Japan is pretty easy if you ask me!
You finally figure out how to find the perfect fitting bra for you and then you find out the sizing system is completely different in Japan? How will all the women in the world find the absolute perfect fit, ever?
Related: Check out these DAISO products worth every penny you'll pay!
If you're as vexed as we are, I have created a guide about how to find the perfect fitting bra in Japan. There are a few things to keep in mind before buying a new bra.
It isn't limited to that, you will also find some tips and tricks to really fit into it and some other suggestions that will literally make you beautiful and sexy inside and out *wink wink*.
Let's move on to your query: How to find the perfect fitting bra in Japan!
Related: Check out 10 fun things in Urahara you can do!
How To Find The Perfect Fitting Bra In Japan
Finding the Right Size
First things first, the size system in Japan can be pretty confusing. The sizes can leave you feeling lost.
A massive oversimplification of the whole process would be to bump your cup size up by two alphabets and convert your inches into cms. This is surely a starting point, but there is a bit more to it.
This is the first step of how to find the perfect fitting bra in Japan.
Related: Check out these healthy eating rules in Japan to stay fit!
It all begins with how North-Americans measure the band size and how it differs from how the Japanese brands do it. A simple inches to cms conversion will not exactly suffice.
The image indicates the Japanese way of measuring the band size. A measuring tape is wrapped around from under the bust all around the body in a way that it is parallel to the floor.
The North American method of measuring bad size indicates that the measuring tape is brought in from the back, where the bra clasps, to under your arms and is finally met over the bust, naturally inclining to more length.
Related: Check out these Japanese makeup brushes to wear a cool makeup look!
It is therefore sufficient to say that the exact translation of 1 inch = 2.5 cm just won't cut it. We don't want you buying the wrong bras.
If you don't trust the method or you're simply still a bit perplexed, you could always walk into a store and get your size measured. How to find the perfect fitting bra in Japan? Easy!
Related: get yourself these best kitchen goods from Japan, check here!
Size Guide
As a rule of thumb, you can just add one or two cup sizes to your current 'American' size in order to fit into a Japanese bra. For instance, if you're an American B, you'd probably be a Japanese C.
Of course, this method isn't foolproof. For some validation and confirmation, you should refer to this online bra size converter.
Related: Here's to understanding more about Japanese women, check out Japan's approach to women rights!
The bra sizes of women in Japan usually fall in the B to D range of cup sizes. If you're a woman on the bustier side hoping to do some lingerie shopping in Japan, I wouldn't count on it.
It's even harder to find bottoms and knickers for women in larger sizes, bras might still make it to the stores. This is the next step on how to find the perfect fitting bra in Japan.
Related: Here's a quick crash course on how to manage a Japanese home and kitchen, check it out!
Lingerie Stores in Japan
Walking into a Bra store in Japan is the complete opposite of what you'll experience when you will walk into a men's underwear store. All muted tones and a really sore sight to the eyes.
A bra store on the other hand, is almost exciting. A maze of sexy, funky, beautiful lingerie that you could spend hours browsing, finding the perfect fitting bra for yourself.
Here are some of the best, fanciest and best quality bra stores that will answer your question- how to find the perfect fitting bra in Japan:
Related: Check out these Female Friendly Tattoo Studios in Tokyo if you want a cool tattoo on your body!
Amo's Style
Amo's Style is a brand pulled out by the international brand Triumph just for Japan's population.
The store can be found in family shopping centres and the chain of Aeon malls. The sizes available range from A to G cup for band size of 85. You probably can find larger sizes, but they'd be scarce in variety.
These stores, because of their internationally renowned nature, provide some last-mile experiences as well. This is a perfect place that will answer your question of how to find a perfect fitting bra in Japan!
For instance, you can order in and they'll make a custom bra for you if you're not in a hurry. They also have English speaking staff in their stores.
Related: Checkout the basic Japanese words to greet others!
Peach John
You can find trendy, sexy and most-liked sort of bras at Peach John. You'll find it in many varieties and colours (including peach, yes).
Once again, you can find an excellent collection of bras here as long as your breast can fit in cup sizes A to E. How to find a perfect fitting bra in Japan? Peach John is the answer!
Related: Check out basic Japanese words to use during a conversation!
Aimerfeel
If you're looking to spice things up or even just feel cute and sexy on the inside, I'd suggest buying lingerie from aimerfeel.
Their bras are fashionable, often sold as a set with a matching panty, but they're affordable. Definitely one of the best site to
The store also sells garter belts, extenders for the band and extra shoulder straps, making sure you're always emergency ready. Bonus point: they have fabulous sales!
Related: Check out why Japanese eat raw fish and love it!
Plus Size Bras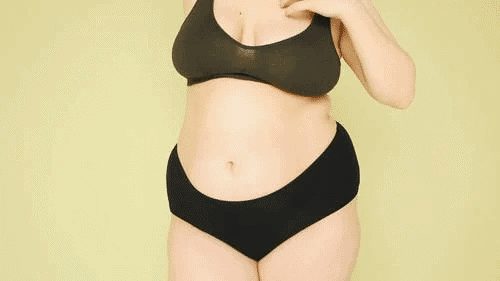 It might seem to you that the bustier, more full women are going to have a hard time in Japan finding appropriate, nice-looking and decorative lingerie.
While that might be true, there is a solution to everything. Smileland and Rui Glamorous are two of the most popular plus-size stores in all of Japan. Let's check out how to find the perfect fitting bra in Japan for plus sizes.
Related: looking for rented apartment in Japan, here's your guide!
Smileland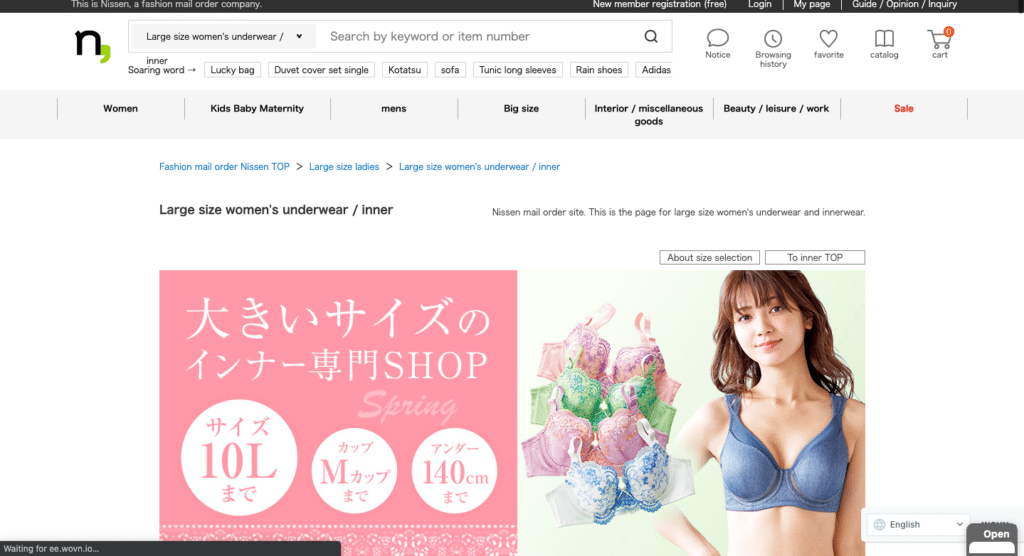 This plus-size store can mostly be found online. It is great for those who know their size and for those who don't, you can find an offline store, most likely in one in the Ito Yokado department stores.
They have a wide range of size available, from A80 to I100 and the designs won't disappoint you. They have everything, from sophisticated to raunchy.
Related: Check out these love hotels you can stay in if you're planning your honeymoon somewhere in Japan!
Rui Glamorous
As the name suggests, here you'll find bras for sizes that are considered 'glamorous', like the ones you see on Hollywood icons like Marilyn Monroe.
It isn't typically a plus-sized store, but women with these sizes ( F65 to J90) can find the perfect fitting bra for themselves. How to find the perfect fitting bra in Japan? Head to Rui Glamourous.
Related: Check out the best Japanese high schools that accept foreign students!
Supermarket Bras
Stores like Sogo and Ito Yokado keep in-house bras in these family-friendly environments. Supermarkets are another place where you can find the answer on how to find the perfect fitting bra in Japan.
One of the staple lingerie in a woman's wardrobe is something she is comfortable in when no one looking. Granny-type bras can be found for very cheap inside these stores.
Related: Check out these best Japanese Convenience stores for yummy snacks!
High-End Bras
Triumph and Wacoal are some of those bra Barbados that you can call an indulgence. These brands are great and will help you how to find the perfect fitting bra in Japan.
You can find that these stores' primary audience would be older women who have the money to spend on it. Hence the less flashy, more muted colours of bras can be found.
Wacoal actually has many sub-brands that also cater to the high-end audience — Wing, Acute, and Amphi.
Related: Try these snacks from 7-eleven, check out here!
The Fit and the Feel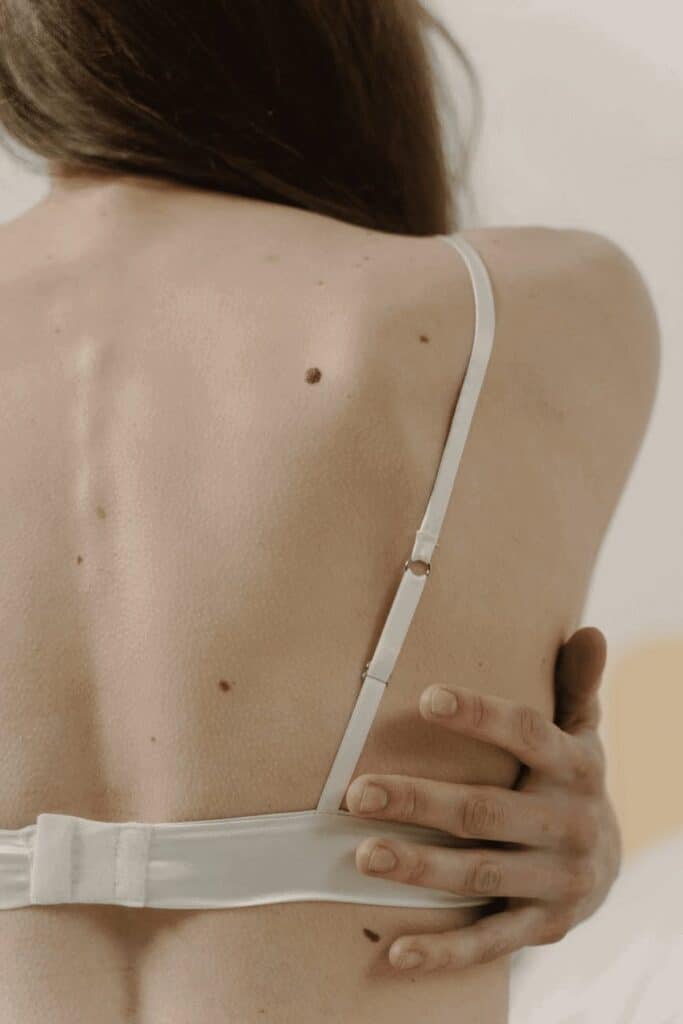 Japanese bras definitely have a distinctive style. These bras are abundant with design and colour. They don't shy away from using excessive embroidery and lace., in fact, people prefer that.
You'll find a wide variety of pastels and neutral tones here, colours loved universally, but you'll find bold, rich and somewhat gaudy colours in equal abundance. Find what you need- how to find the perfect fitting bra in Japan.
Related: Try Okinawa's healthy superfood Goya for its numerous health benefits!
Baby pinks and baby blues are most loved among pastels, while reds and purples are the bold favourites!
To find the perfect-fitting bra and the perfect colour for you, you must check out the innumerable stores sprawled all over Japan. But more about that later. All that will answer your query of- how to find the perfect fitting bra in Japan.
The Japanese bras are really big on embellishments. You can find lace, frills, bows, appliquéd flowers and even kawaii designs.
Related: Check out the different ways to say women in Japanese!
Another distinctive feature of Japanese bras is their heavy padding. The padding may make it seem like the bra is big enough for you, but it's often not.
As I mentioned before, the Japanese women's breasts fall in the range of B to D cups (the Japanese size), therefore a little extra padding hurts no one. Got the answer to how to find the perfect fitting bra in Japan?
How it is Different from the West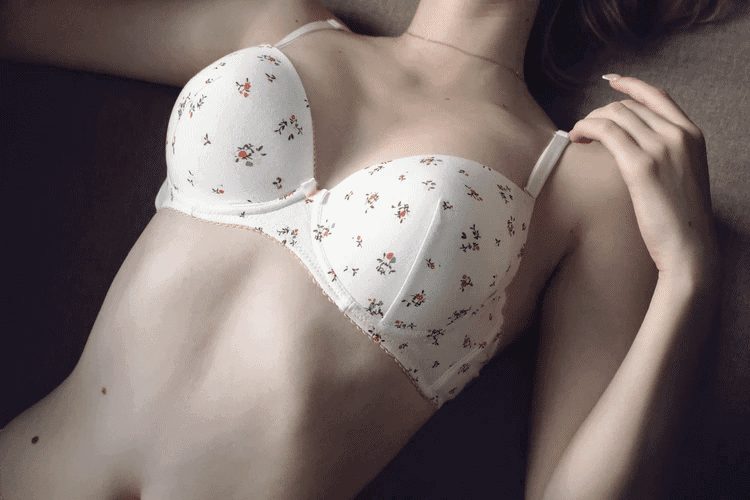 The padding is not only heavy but is also shallow in the centres. Unlike the most preferred T-shirt bras in the U.S., the many bra styles created are made to highlight the cleavage and lift.
In fact, every changing and trial room in a bra outlet in Japan has instructions stuck on a door that details the way one should put on a bra they bought in Japan (for best results). It's called the 'scoop and swoop' method.
This method details that you scoop a single breast in one hand and swoop it in the direction of the centre. Doing it with both breasts will result in a desirable cleavage. This is the best way on how to find the perfect fitting bra in Japan.
Related: Do you know the Japanese population is decreasing? Check out the real reasons!
In fact, only after following through with the scoop and swoop will you feel as if the bra is the perfect fit for you. The spaces between the cup and the inner bust on the topmost area might remain empty if you choose not to do this.
I'm not sure how much this method would work for droopy, pendulous breasts as its the best way on how to find the perfect fitting bra in Japan.
Related: Check out how to say women in Japanese to address your own women rightly!
I just want to end with an amusing fact I came across about Japan's relationship with bras. Clearly it is very important how much thought they put into the designs and styles of the bras, but let me just emphasize on how much:
Triumph, the global bra tycoons, have gone overboard. They created a "Welcome to Japan" bra in 2010 that had a button that screamed those exact words in English.
This bra was supposed to be a welcoming memento for the dignitaries voting Japan for the Asia-Pacific Economic Cooperation forum. This was done to boost tourism in the country. Hope the steps of how to find the perfect fitting bra in Japan is clear.
Related: Don't know how to cook rice in rice cooker? Here's a guide!
I don't know whether to think of it as bold or endearing. It sure kept the level of tourism abreast of their plans (Pun intended).
I sure hope the dignitaries got the answer on how to find the perfect fitting bra in Japan and also a kick out of this.
Related: Try out these yummy curry brands from Japan, here!
Perfect Fitting Bras!
It's a dream come true if you've resolved your issue of how to find the perfect fitting bra in Japan. I hope this article helped you with the same!
Also Read: