While Japan is a safe country, there are a few dangerous neighborhoods in Japan. We curated a list of the most dangerous neighborhoods in Japan.
Japan is a safe country, with generally very low crime rates. However, there are certain neighborhoods that you need to be aware of.
When Japan has many places for its tourists, these places do need extra caution and it's better to avoid such spots to have a pleasant, safe, and danger-free trip.
Keep in mind tha utmost of the below mentioned neighborhoods are only because there are many drinkers, yakuza (the Japanese mafia), street swellers, gambling and prostituion houses.
So, if you are looking to skip those unsafe places on your trip then you are exactly at the right place.
In this guide, I will be sharing my ideas about the places to avoid in Japan or where not to go in Japan.
So, stay alert as we dive into the seven most dangerous areas or neighborhoods in Japan
Most Dangerous Neighborhoods in Japan
Kamagasaki, Osaka:
The largest slum in Japan and also known as Airinchiku, located in the south of Osaka. It consists of a huge number of homeless, unemployed and day laborers who do not have a permanent address.
Most of these individuals are addicted to drinks and gambling. People live in flophouses. The cheap accommodation of this area has attracted many foreign tourists who are on a budget.
Why is it dangerous?
You should be aware before going because this area is known for organized crime groups such as the Yakuza who have their offices here.
Kamagasaki has a history of large riots that take place to protest against mistreatment and abuse by the police.
It is the type of neighborhood where the police do not bother about enforcing minor crimes nor give any parking tickets.
There is likely no possibility of getting any help from the police in case of any danger.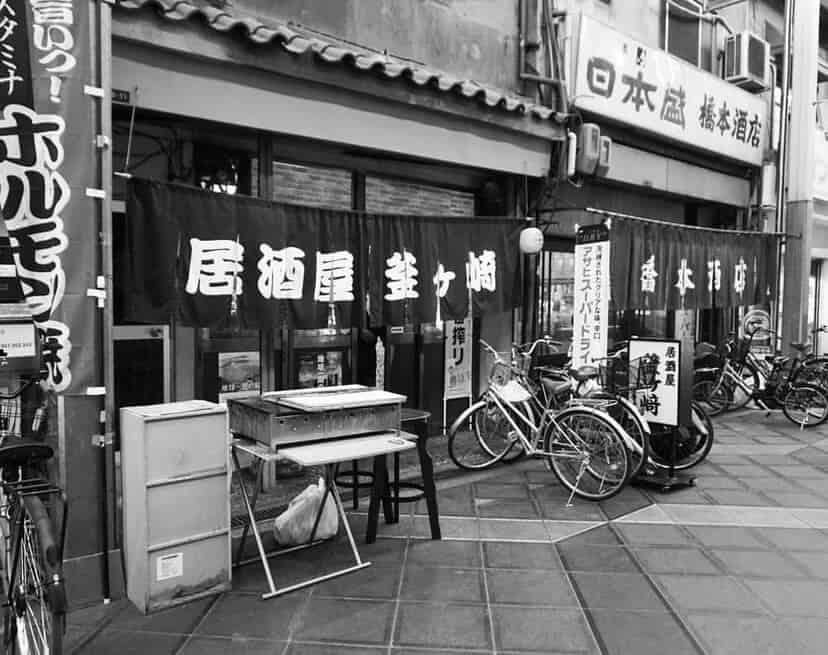 Hence, no matter how cheap this area is, please keep your distance and take caution or avoid altogether to avoid unnecessary hassle.
Kabukicho, Tokyo:
You may not ever think that Tokyo could have any places to avoid. But the harsh truth is that Kabukicho in Tokyo is one place you should avoid. It is not only the largest red-light district in the country, but also the biggest in the world.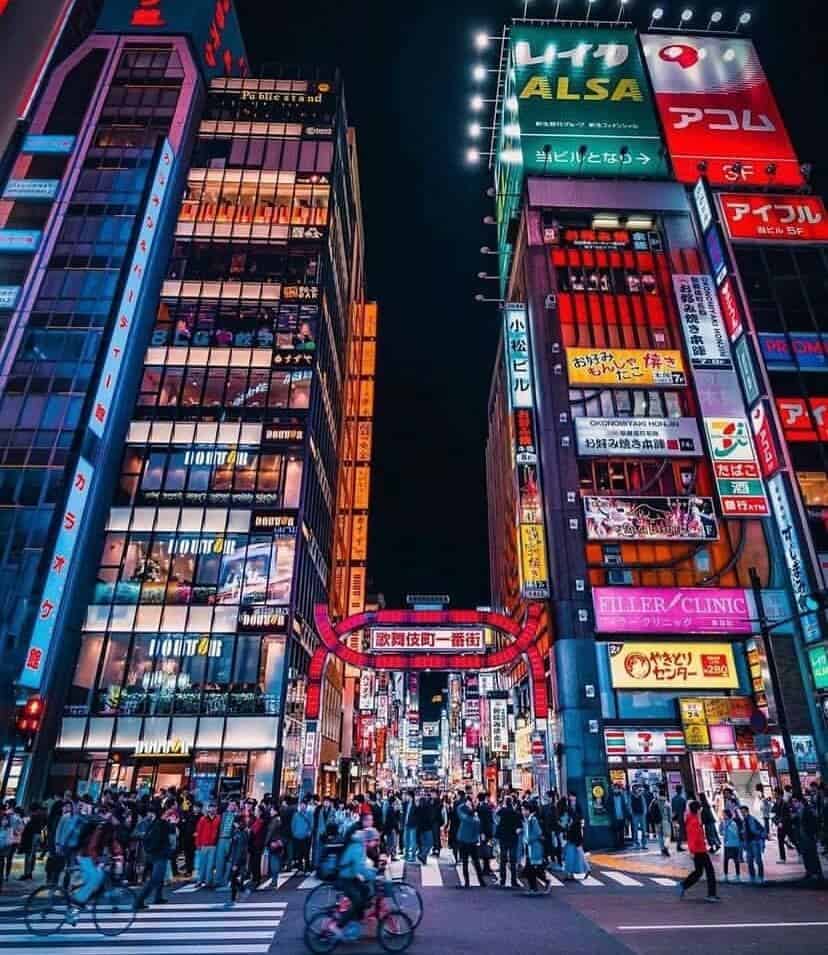 It is located opposite to the Shinjuku Station, one of the largest train stations in the world.
Why is it dangerous?
There are many places where there are sex shops, nightclubs, motels, prostitution places and so on.
It is also home to a number of underworld establishments that attract mobsters and weirdos. So, it is not surprising to see riot police who casually walk down these streets.
Avoid boosters or promoters who try to involve tourists in their businesses and host and hostess clubs are risky in particular. You will likely find yourself with a huge bill when you leave.
In some abrs, there have been cases of drinks getting spiked, wallets being stolen and other scams.
It is better to avoid taking any photos here because of its reputation.
So, stay alert  while visiting this area in Japan. Try not to go to this spot even for dining with your family or children.
Susukino, Sapporo:
Susukino is one of Sapporo's most popular neighborhoods and known for its restaurants and night bars. It is also the destination to many of Sapporo's festivals, including the Sapporo Snow Festival.
Even though it is considered to be one of Sapporo's main tourist attractions, be aware that it is not the safest place in Japan.
Walking through the neighborhood and streets, you will find posters inviting you to nightclubs and bars , or women in skimpy clothing as bar attendants.
Why is it dangerous?
This neighborhood attracts bandits, gangsters and strangers and is the second-largest red-light district in Japan.
And like any other red-light district, you will find dangerous people and many types of gangsters.
So, be aware that it will not be the safest place and that's the reason why I included it on my list.
Roppongi, Tokyo:
An upscale residential and commercial area of Tokyo, and home to an infamous nightlife area. There are a number of high end offices located in this neighborhood.
Roppongi is safe during the day but if you decide to visit this place at night, you need to be careful.
Why is it dangerous?
The US Embassy had already issued a warning to tourists to avoid this place, but it is dangerous only at night.
The danger is in bars, nightclubs, where many are drunk and can misbehave.
In the evening, there are touts everywhere that are known to harass tourists and follow them.
Do not make a mistake by following them as you may end up robbed, kidnapped or even assaulted.
Surprisingly, the locals do not avoid this area because of popular attractions like Roppongi Hills. So, it is not a good place to go wild, especially for tourists.
Shinsekai, Osaka:
This neighborhood was the most cosmopolitan and modern area in Japan. It was planned after the streets of Paris with an ultra-modern amusement park called Luna Park. Sadly, it was closed down in 1923.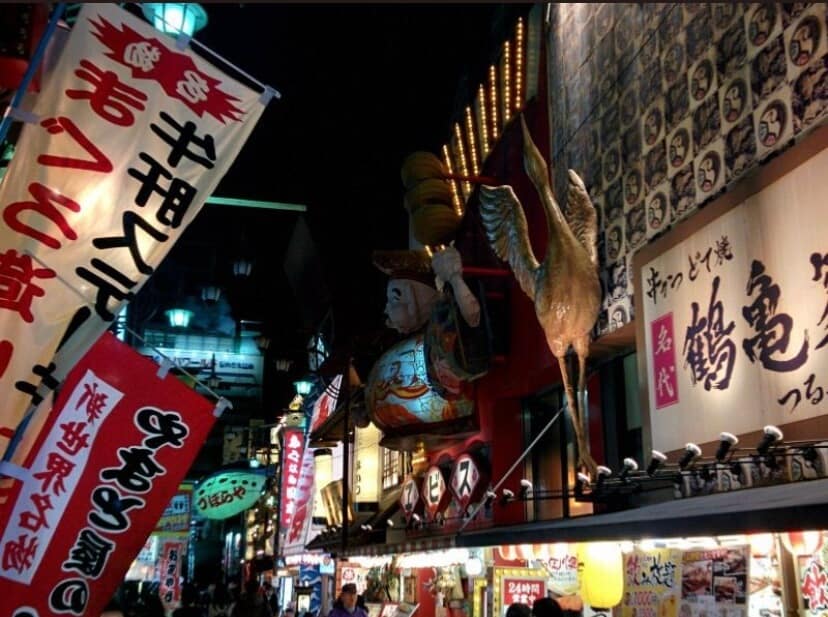 Today, there is a festive atmosphere and Osaka's most famous attractions, filled with delightful restaurants, parlors and gift shops.
Why is it dangerous?
Despite all of these, some residents and locals avoid this dangerous area because the crime rate in Shinsekai is on the higher side than in most of Japan.
There is a high level of prostitution and gambling tha thappen here too.
However, once again, let me remind you that it is one of the places you can avoid altogether or be extra cautious while traveling.
Ueno, Tokyo
Ueno is a center to many of Tokyo's best attractions, like museums, parks and zoos.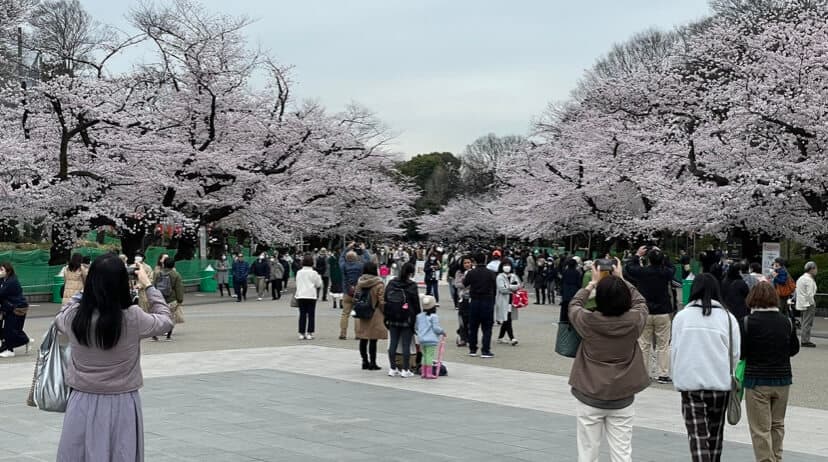 Why is it dangerous?
Many homeless people tend to sleep in the park at night, so it can be a little dangerous. You will also find a number of Yakuza groups in this neighborhood so the surrounding area becomes a less pleasant place and it is better to avoid visiting here after 9pm. Since the nightlife here is minimal, there aren't many activities to do here at night.
It is better to complete your trip in the daytime to avoid an unpleasant atmosphere and avoid tourist traps if you wish to have a more  authentic experience.
Nakasu, Fukuoka:
Nakasu is one of the largest entertainment districts in Japan and just like Susukino it is a major tourist hub.
Why is it dangerous?
It is not entirely safe due to the number of tourists and bars in the area.
It has a very busy nightlife and a red light area so it is always better to be extra careful while walking down such streets to avoid scams, pickpocketing and other crime activities.
All in all, Nakasu may not be the worst place to visit in Japan, but this mention is to suggest that you take extra caution and safety.
Dangerous Neighborhoods in Japan: FAQs
What are some of the tourist traps in Japan?
A lot of foreign tourists complain about Tokyo Disneyland because of its never ending crowds and can even wait up to four hours in the waiting lines. There are even long waiting queues just to buy popcorn. You can also strike Sapporo Clock Tower off your list because there is nothing worth exploring on the inside. Another place you can avoid is the Ryogoku Kokugikan which is Tokyo's primary sumo hall with a very dull and disappointing atmosphere.
What are some of the safest cities to visit in Japan?
In contrast to the above dangerous neighborhoods, Japan is an amazing place to visit with more than 772 cities to visit in the country. Some cities that are worth visiting include Osaka, Kyoto, Fukuoka, Kobe, Okayama, Hiroshima, Sendai, Kawasaki, and last but not least is Tokyo.
What are the other dangerous neighborhoods in Japan?
It is usually to be alert in any neighborhood that has many nightclubs, tourists and bars to avoid scams and assaults.
Other dangerous areas include Yasukuni Shrine and Kasumigaseki.
Conclusion:
To summarize, Japan is a safe country, but it is better to be alert in any neighborhood that has alot of tourists, hostess clubs, nightclubs, bars and so on.
This care is necessary in all countries as no country is completely danger-free. You can visit these spots but just be on high alert and a lot more cautious when you do visit these neighborhoods.
I will be sharing some useful safety tips which you can keep in mind on your next trip to Japan.
Stay prepared, and don't let your guard down and take precautions like separating your money in different caches.
It would still recommended to avoid the sketchy or seedy areas in Japan especially the bar areas in Kabukicho and Roppongi, which are known for scams, drink spiking, and sexual assault.
Don't follow anyone to any strange places, instead learn some Japanese greetings, numbers or download a translation app, it  can be a lifesaver.
Also read