Best short romance anime reviews from the experts! We are anime lovers who have watched hundreds of anime and have hand picked the best short romance anime based on plot, characters, animation, and the story lines. Read on to find out which short romance anime made our list!
Romance might be one of the favorite genres for most people, especially to young adults whose lives are constantly surrounded by romantic elements.
One of the huge misconceptions most people tend to have about anime is that it poorly portrays the romance between characters.
This isn't entirely a fact because as a person who wasn't interested in the romance genre, I started falling in love with romance anime from the first time I watched them. 
Although some romance anime can be corny and long, there are a couple of short romance anime that'll definitely change your view about the genre.
If you lack the time or are not into long story plots, we've picked out some of the best short romance anime after watching a whole lot. Get yourself cozy because you're in for a lovely ride.
Top Short Romance Anime
Toradora
Toradora is a romantic anime that focuses on a high school setting where our protagonists Ryuji Takasu and Taiga Aisaka meet each other. Ryuji has an intimidating appearance but his personality is gentle.
Taiga is a playful yet a naughty brat who bites people. She dislikes Ryuji initially but realizes that they're neighbors.
However, their friendship grows when Ryuji finds out Taiga has a crush on his best friend, Yusaku and Taiga learns Ryuji likes her friend, Minori.
They come to an agreement to help each other on making things work with their crushes.
This causes both of them to spend a great deal of time together hence most students at school spread rumors of both of them being lovers. They attempt to eliminate this rumor but they do enjoy being in each other's company.
Throughout the series, you'll see how Ryuji and Taiga try to help one another in persuading their crushes and it also portrays how time will strengthen the bond between them. Toradora is going to be your new favorite rom-com anime.
Release Year: 2008
Director: Tatsuyuki Nagai
Duration: 25 episodes
Into the Forest of Fireflies Light
This short romance anime still brings out an overwhelming amount of emotions when I watch it. The storyline of Into the Forest of Fireflies Light focuses on a six-year-old girl called Hotaru Takegawa.
Hotaru walks into the forest occupied by a mountain spirit and there she suddenly gets lost. She's approached by a mask-wearing entity called Gin who looks like a male human. Gin informs Hotaru that any human touch can cause him to disappear and then leads her out of the forest.
Gin is unable to age whereas Hotaru grows up and physically matures. When Hotaru reaches Gin's age, she starts to develop feelings for him while Gin also becomes physically attracted towards her.
However, his inability to touch her makes him frustrated. Tragedy befalls them when Hotaru and Gin are on a date and accidentally a human boy touches Gin which causes him to disappear.
The first time I watched this short romance anime I literally cried so much and even now I find it tough to muster up the courage to watch it till the end.
The dialogues in the anime are profound and portray the unconditional love both Hotaru and Gin have towards each other. With a duration of less than an hour, Into The Forest of Fireflies Light is going to make you feel the love of a lifetime.
Watch the trailer here!
Release Year: 2011
Director: Takahiro Omori
Duration: 45 mins
Tokyo Marble Chocolate
Tokyo Marble Chocolate is the basic romance story that portrays the cliche stuff most couples go through during the first phase of love. By the first phase of love we mean the realization most people come upon when around their crush.
The protagonists of this story are Yudai who's a very shy boy and Chizuru who's a playful and active girl.
Yudai has never had a successful relationship with girls and is very bad at conversing with them while Chizuru also has never had a steady relationship with her previous boyfriends.
Yudai and Chizuru develop feelings for each other but hesitate to express them due to the failures in their previous relationships and uncertainty of the other's feelings.
The story goes on with both of them having cute encounters and one trying to impress the other but not revealing their feelings for one another.
Chizuru grows tired of it and moves away but Yudai doesn't want to move away from her hence he tries to make things work. This short romance story is a lesson to those couples who are struggling to express their feelings.
It also relates to most shy couples we see nowadays. This is a must-watch short romance anime for all the single youngsters out there.
Release Year: 2007
Director: Naoyoshi Shiotani
Duration: 90 mins
5 Centimeters Per Second
5 Centimeters Per Second is an anime directed by Makoto Shinkai, one of Japan's popular anime directors. One thing we know about Makoto Shinkai is that he loves to portray a real-life scenario in his creations that can touch most people and 5 Centimeters Per Second has just done that.
This romance anime focuses on Takaki Tono and Akari Shinohara who are elementary school friends.
They become close with each other and eventually develop romantic feelings for one another. 
However, due to fate they're separated and travel to different towns but they promised to write to each other and keep in touch.
After several years, Takaki is in senior high school when a girl named Kanae falls in love with him.
Takaki isn't interested as he still remembers the figment of memories he had with Akari which he often dreams about. Kanae understands that Takaki isn't into her hence she moves on.
Moving on, Takaki is in Tokyo where he's a programmer while Akari is going to marry another man. Takaki still suffers from the pain of his old memories and decides to walk away from work while Akari finds old letters she wrote to Takaki.
Later they're seen walking in the streets and they catch a glance at each other. Will Akari talk with Takaki?
To know what happened next watch 5 Centimeters Per Second and you wouldn't be disappointed.
Release Year: 2007
Director: Makoto Shinkai
Duration: 65 mins
Looking Up At The Half Moon
This is a short romance anime with only one season and 6 episodes. It focuses on two 17-year-old teenagers, Yuichi Ezaki and Rika Akiba.
However, they aren't students from the same high school and this anime doesn't portray a cliche high school romance. Both Yuichi and Rika are hospitalized due to deadly diseases. Yuichi suffers from Hepatitis A while Rika has a weak heart valve.
The plot begins with Yuichi falling in trouble for sneaking out of the hospital during the night and the nurse berates him for that. She persuades Yuichi to befriend Rika and make her feel special amidst her mishaps.
Upon Yuichi's first meeting with Rika, he gets instantly attracted to her due to her beauty. Later they go on to have several adventures, pranks, and misunderstandings which is quite enjoyable to watch.
Rika has a bossy personality and always expects Yuichi to follow her orders, which he does out of love for her.
Yuichi has a chance of survival while Rika's life is hanging by a thread. To know where destiny takes them, watch Looking Up At The Half Moon.
Watch the trailer here!
Release Year: 2006
Director: Yukihiro Matsushita
Duration: 6 episodes
Blue Spring Ride
This is a shojo anime series that focuses on the protagonist Futaba Yoshioka who's a high school student. Futaba tries to fit in with her female classmates by pretending to be bossy.
Her life changes when she meets her first crush, Kou Tanaka who joined her school. However, Kou acts differently with her and has become more cold and rude.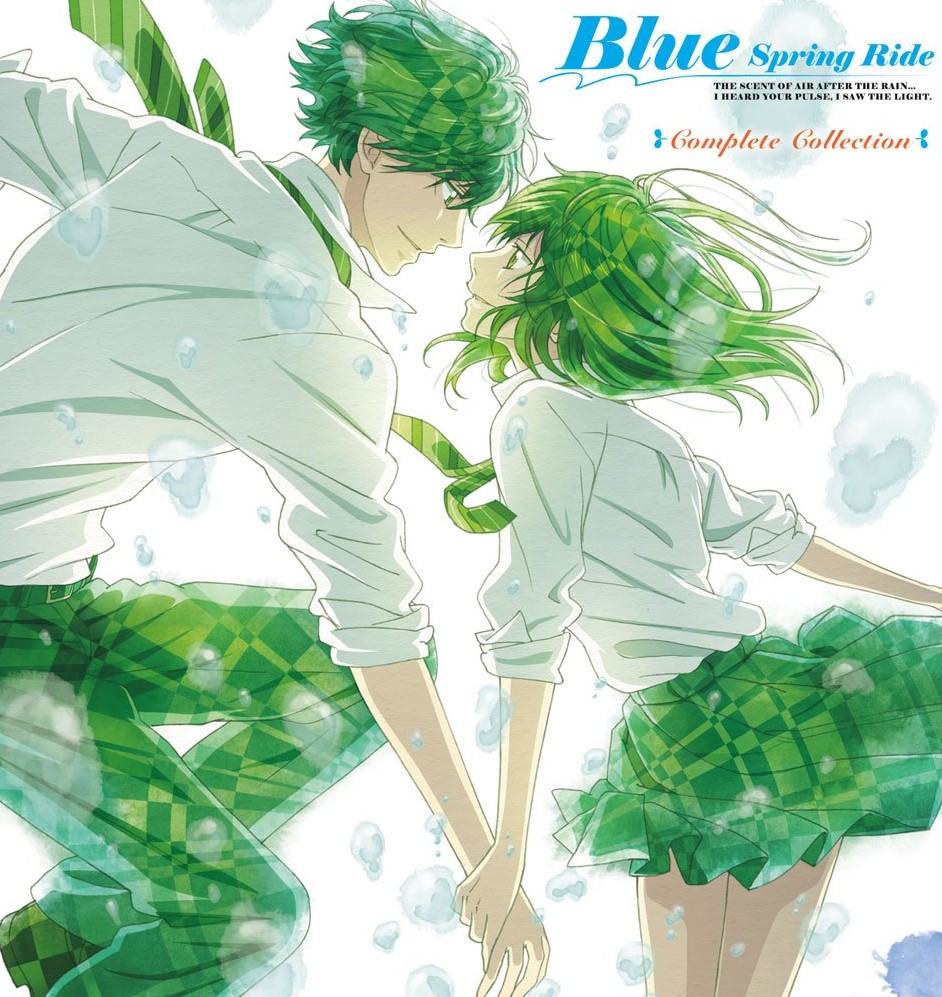 Futaba attempts to converse with him and learns that Kou is grieving his mother's death. She helps him move on and falls in love with him again.
Just when Kou was beginning to put back his past he meets his friend Yui Narumi who lost her father. Kou gets along with Yui ignoring Futaba and helps Yui recover. Futaba then starts a relationship with Toma.
Eventually, Kou perceives that Futaba had a thing for him and tries to pursue her. A love triangle emerges between Futaba, Toma, and Kou.
Later Toma and Futaba break up which allows Kou to persuade Futaba. This short romance anime has quite the drama for a high school love story.
Release Year: 2014
Director: Ai Yoshimura
Duration: 12 episodes
Short Romance Anime: FAQs
What is the best short romance anime?
Romance is one of the best anime genres that portray unique and enthralling stories. Some of the best short romance anime are:
– Into The Forest Of Fireflies Light
– Tokyo Marble Chocolate
– 5 Centimeters Per Second
– Looking Up At The Half Moon
– Toradora
– Blue Spring Ride
What is the number 1 romance anime?
There is a vast collection of romance anime that have gripping storylines and unexpected endings. The number one romance anime that has a short span yet displays a profound story is 5 Centimeters Per Second. It's an anime movie directed by Makoto Shinkai and the story is segmented into 3 parts. This romance anime displays how love can have a huge impact on one's life.
What anime should I watch that is romance?
If you're into romance anime that has a captivating storyline and portrays subtle romantic scenes then here are some of the best romance anime:
– Into The Forest Of Fireflies Light
– 5 Centimeters Per Second
– Tokyo Marble Chocolate
– Looking Up At The Half Moon
– Toradora
– Blue Spring Ride
What is the best anime love story movie?
The best anime love story movie that has captured everyone's hearts is 5 Centimeters Per Second. It's a short romance anime movie that has a duration of 65 mins and it's segmented into 3 parts. This anime is directed by Makoto Shinkai and displays the childhood love of a couple and how things change with time. With an unanticipated ending 5 Centimeters Per Second portrays the reality of love.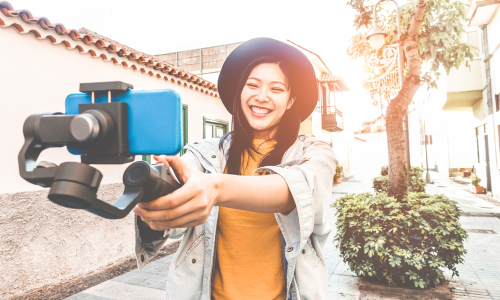 Hiya! I'm the main author of Japan Truly. I love everything Japan and love testing out Japanese products, be it skincare and makeup or gadgets! You'll find reviews of some of the best selling Japanese products (tried and tested) right here!
Toradora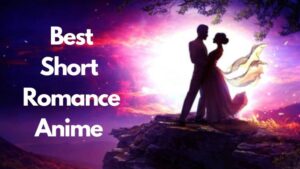 Director: Tatsuyuki Nagai, et
Date Created: 1970-01-01 00:33