Fantasy not your thing? Here are the best realistic anime for you to sit back and enjoy. Check it out!
Anime has indeed been the source of entertainment for most people lately. The anime fandom is growing exponentially every day and it's something nobody ever predicted. There are several genres in anime that have made blockbuster hits in no time.
The beautiful aspects of anime have made us laugh, cry, and also have left us entertained till the end.
Although most anime are based on science fiction, mystery, and fantasy genres there is quite a handful of anime that have portrayed such an influential storyline that we almost thought it was real. Here we are talking about such anime that are realistic than we thought they would be despite their genres.
We have curated a list of some of the best realistic anime that's hands down worth binge-watching.
Best Realistic Anime: Quick Summary
| | | |
| --- | --- | --- |
| Best Realistic Anime | Genre | Editor's Rating |
| Monster | Crime, Mystery, Psychological Thriller | 9/10 |
| Garden of The Words | Drama, Romance | 8/10 |
| Your Lie in April | Drama, Musical, Romance, | 8.5/10 |
| Sweetness and Lightning | Cooking, Comedy, Slice of Life | 8/10 |
| After The Rain | Coming of age, Romance, Slice of Life | 7/10 |
| Violet Evergarden | Coming of age, Fantasy | 9/10 |
Top Realistic Anime
Monster
This psychological thriller anime is bound to have you nail-biting throughout the series. The protagonist of this anime is Dr. Kenzo Tenma who's a Japanese brain surgeon working at a hospital in Dusseldorf, West Germany.
Tenma is an ordinary man who treats all of his patients equally with care and concern. However, the hospital is more biased towards political and influential people and treats them first despite them coming in late.
When fraternal twins patients, Johan and Anna are brought into the hospital Tenma treats them first without giving heed to the mayor.
This would result in the mayor dying tragically and the hospital director and other doctors would despise Tenma. Strangely enough, the doctors would get murdered and the twins would disappear without a trace.
After nine years Tenma is seen saving a criminal named Adolf Junkers who utters about a monster. As Tenma returns to see Junkers, he's missing and the guard is dead. Tenma looks for Junkers everywhere and finds him being held at gunpoint by Johan.
Tenma tries to find the backstory of Johan and reaches out to his twin Anna who leads a happy life. Eventually, Tenma uncovers explicit and gut-wrenching truths about Johan and secret experiments on children.
This is absolutely the ideal anime to watch if you're seeking realistic storylines. Some scenes of the anime are nerve-wracking but it's quite intriguing to watch.
Garden of The Words
This is a popular anime film directed by Makoto Shinkai who's a well known Japanese anime director. It depicts a realistic romance theme that has captured the hearts of anime geeks.
The storyline begins with the portrayal of a 15-year-old boy called Takao Akizuki who's a student. Takao dreams of becoming a shoemaker and he often skips school to draw sketches of shoe designs in a garden.
In the garden, he regularly meets Yukari Yukino who's a 27-year-old woman who skips work to visit the garden just like Takao. One day, Yukio leaves a note with Japanese poetry to Takao who was bewildered by it.
Takao decides to make a pair of shoes for Yukio but he only sees her after a long summer break. This time Takao sees Yukio in the school and realizes that she's a teacher who gets bullied thus her reasoning to skip work.
They both meet each other in the park and Takao hands her a Japanese poem in response to her note. Both Yukio and Takao get wet in the rain and head to Yukio's apartment where they both spend time together.
Suddenly, Takao confesses his love to her but Yukio denies it since she's a teacher. This angers Takao and he walks away but Yukio follows him and hugs him and reveals how she felt the same.
This romance anime is so realistic and it'll evoke all your emotions.
Your Lie in April
This is another famous romantic anime drama that was also adapted into a live action romantic movie. The storyline of this anime introduces a 14-year-old boy called Kosei Arima who's a popular piano prodigy and has won multiple music competitions.
Kosei's life takes a tragic turn when his mother dies suddenly. This would severely devastate Kosei who breakdowns during a piano recital. He relinquishes his habit of playing the piano and is extremely depressed that he can only see in monochrome.
Kosei has two close friends named Tsubaki and Ryoto with whom he spends most of his time. He meets a violinist Kaori Miyazano who has a lively and cheerful personality. She changes Kosei's predicament and encourages him to play the piano.
Kosei who's become a new man now falls in love with Kaori. However, he perceives that Kaori has feelings towards Ryoto.
Kaori has a critical medical condition and gets hospitalized to undergo risky surgery. In the interim, Kosei is playing the piano in a gala.
He instinctively realizes that Kaori is in trouble and goes to visit her. The ending of this anime is quite emotional but trust me it's worth the watch and you won't be disappointed.
Sweetness and Lightning
This is an incredibly beautiful story about a single father and a daughter that'll have you going in awe. As mentioned before, Kouhei Inuzaka is a single father who takes care of his only daughter Tsumugi. They both have such a wholesome and loving relationship which is quite nice to view.
Inuzaka works as a teacher in a school and tries his best to raise his daughter without her having to feel the emptiness of losing her mother.
However, he has little to no knowledge of cookery and has to feed his daughter store-bought and processed food regularly. This makes him extremely agitated as he's ruining his daughter's health and unable to provide Tsumugi with nutritious and fresh meals.
One day Inuzaka and Tsumugi get invited by his student Kotori Iida to her family restaurant to have a nice meal.
However, the restaurant is closed and Kotori tells him that her mother is usually away. Kotori pleads to Inuzaka to visit the restaurant regularly so that they both can learn to make delicious and fresh food.
This would offer Inuzaka a great opportunity to improve his cooking skills and provide his daughter with homemade food.
This comedic and realistic slice of life anime is bound to keep you entertained and you'll definitely love every moment of it.
After The Rain
This anime puts reality into check and questions societal norms and stereotypes that people follow by. After the Rain is a romantic drama that makes you want to know what happens next.
The story starts with the introduction of an introverted high school student, Akira Tachibana. She used to partake in athletics and was a track runner with impressive records.
However, after a critical foot injury, she gives up on her passion and leads an ordinary life. She's quite attractive but does not give heed to the boys in her class.
Akira joins the Garden Cafe to work as a part-time employee where she meets her manager Masami Kondou. Masami is a 45-year-old man and has an easy going and kind personality.
He treats his customers with respect and kindness which gravitates Akira towards him. She starts developing feelings for him but stands back due to the huge age back between them, fearing if society might judge her.
Akira and Masami start spending more time together and it only results in her feeling more affectionate towards him.
She puts all her denial and fear back and decides to confess her feelings to Masami. Will she open up to Masami and start a relationship with him? To know how it went, watch After the Rain to indulge in the romantic scenes.
Violet Evergarden
Although Violet Evergarden is a fantasy anime, it has quite notable realistic aspects that are worth taking a look at. The protagonist of this anime is Violet, who worked in the military for years and was saved by a naval officer named Dietfried Bougainvillea.
Violet who often behaved like a machine was extremely skilled and could kill anyone in combat. Dietfried gave Violet as a gift to his brother, Gilbert so that he can use her as a soldier.
However, Gilbert shows her compassion and treats her as a human, and teaches her to speak and write. She also played a vital role in wars and often saves Gilbert from danger.
Unfortunately, Gilbert dies in battle and Violet loses both her arms. She's hospitalized and receives prosthetic arms but has no memory of her previous life except for Gilbert's last words – I love you.
Violet decides to become an Auto Memory Doll that helps people to write down their emotions in letters. She also starts to learn the meaning of words and emotions while helping other people express their emotions.
It's a beautiful anime that evokes dynamic emotions and makes you understand the value of love and companionship.
Best Realistic Anime: FAQs
Which anime is realistic?
Which is the best realistic anime?
Monster is one of the best realistic anime that has a believable and realistic storyline that makes the viewers believe it was inspired by a true story. The psychological thriller aspect also gives more life to the anime making it more realistic
Also Read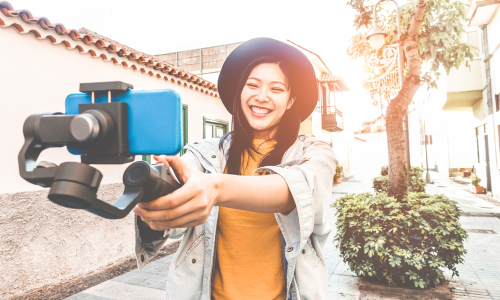 Hiya! I'm the main author of Japan Truly. I love everything Japan and love testing out Japanese products, be it skincare and makeup or gadgets! You'll find reviews of some of the best selling Japanese products (tried and tested) right here!