Looking for a long lasting, waterproof eyeliner? Here's our curated list of best Japanese eyeliners for you to choose from! Check it out!
Eyeliners that last long are a must have for every cosmetic bag. Japanese makeup products are taking the world of make up by storm. Due to their long lasting formulas and affordability, they have a wide fan base. J-beauty eyeliners are some of the best eyeliners available.
Best Japanese Eyeliner: Quick Summary
Eyeliners come in different forms, like pencils, gel, liquid, cream and powder, out of which liquid liners are the most commonly used. I personally feel like no make up routine is complete without using eyeliner. It really has the ability to make your eyes pop.
Based on extensive research and with the help of a few makeup gurus, I tested over 10+ Japanese eyeliners based on three factors to find the best one. The factors are:
Ingredients: The quality and type of ingredients used to formulate the product
Longevity and resistance: If the product is waterproof and if it is resistant to smudging, tears, sebum
Finish: The kind of finish that the product gives after application
Which is the best Japanese eyeliner?
Based on the tests and ratings by our makeup experts, we found that Majolica Majorca Gel Liquid Liner is the best Japanese eyeliner on the market. This Japanese eyeliner is long lasting and has a matte finish. It's waterproof, quick to dry and easy to apply.
Best Japanese Eyeliners
K-Palette 1Day Tattoo Real Lasting Eyeliner
This Real Lasting Eyeliner is sweat-proof, water-proof, and sebum-proof. Water-resistant polymers in the formulation cling to your skin which makes it last all day. It has a delicate tip that makes applying it easy and results in a natural-looking inner line.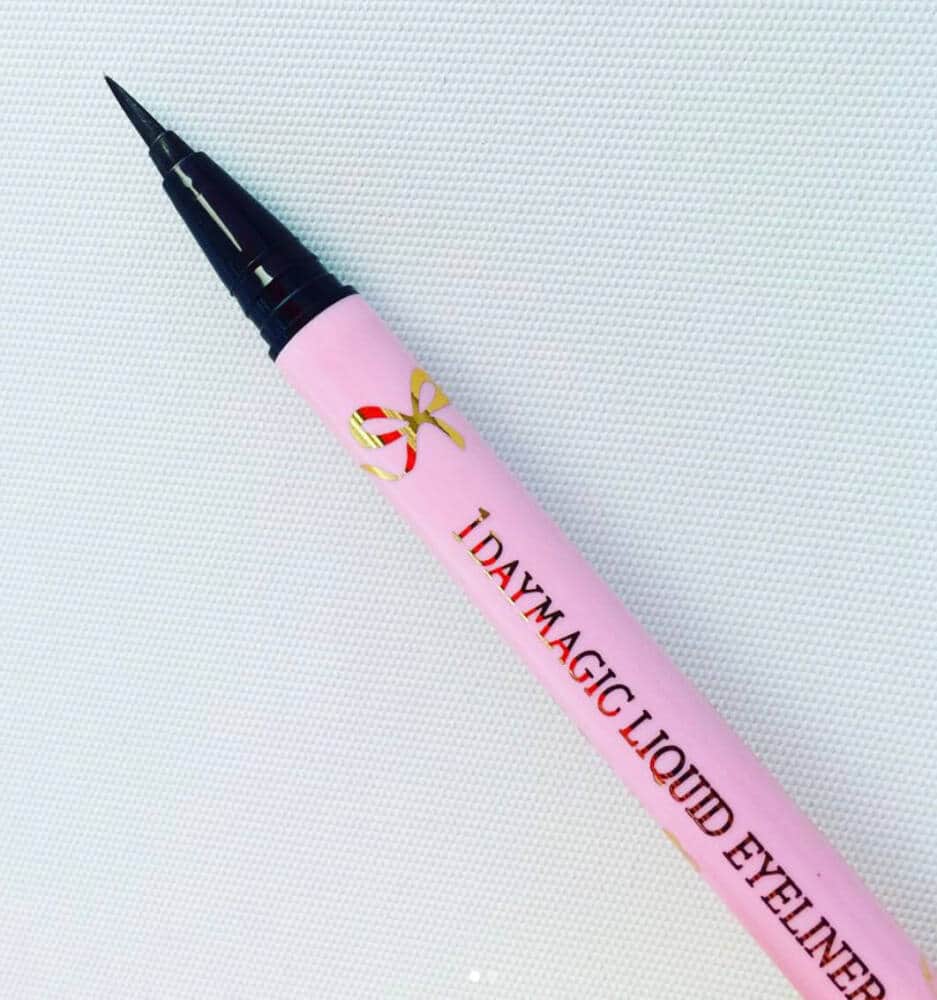 There are dark brown, black, extreme black, and natural brown variations of this eyeliner. Its adjustable dispensing system makes it simple to control the necessary flow of the liquid.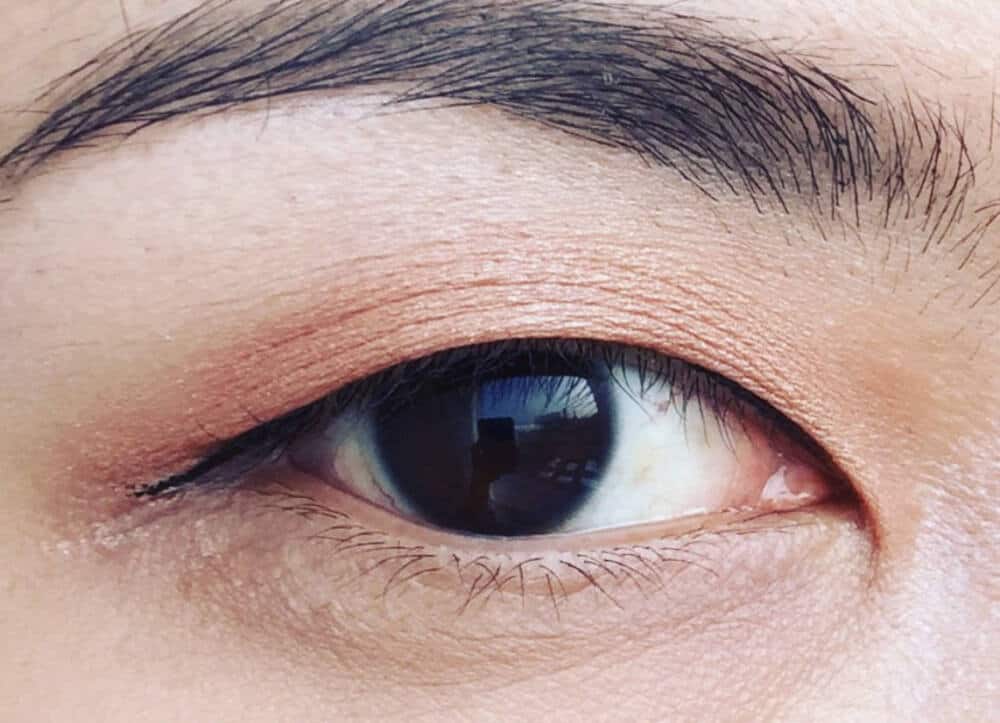 Pros
Lasts all day
Fine Tip
Easy to use
Quick drying
Cons
Water resistance not strong enough
Shiseido Integrated Snipe Gel Liner
With its ultra-fine tip, Shiseido's Integrated Snipe Gel Liner enables you to draw thick, striking lines. The gel liner does not smudge or fade during the day. It is extremely pigmented and enables you to effortlessly create a variety of eye makeup looks.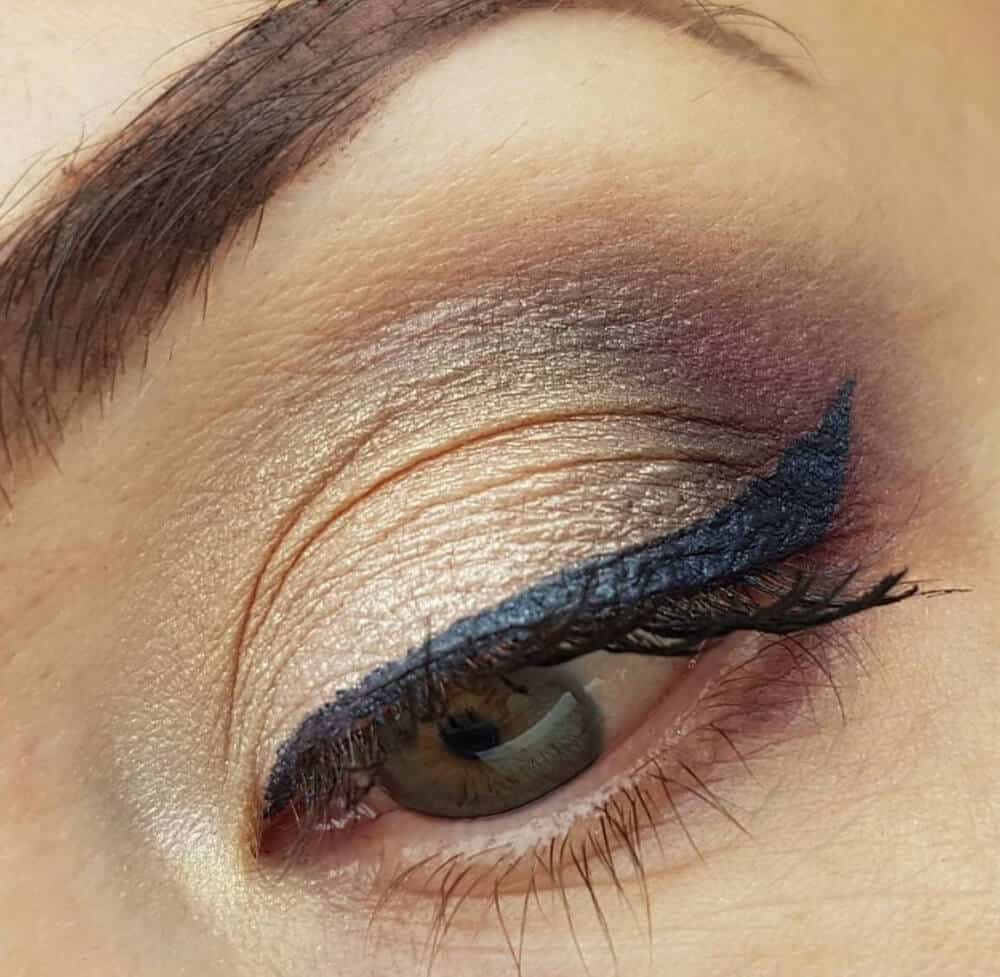 What I really love about this Japanese eyeliner is that the fine tip makes it simple to draw fluidly along your waterline and fill in any gaps at your lash line.
Pros
Highly pigmented
Does not fade easily
Smudge proof
Long lasting
Cons
Majolica Majorca Gel Liquid Liner
Best Japanese Eyeliner
First up on our list is the Majolica Majorca Gel Liquid Liner. This is one of the most popular Japanese eyeliners on the market and is available in almost every drugstore. It comes in a range of colours to suit your every mood. It is waterproof and smudge proof.
I have always opted out of using liquid liners because of the mess they can cause when they are drying after application. But this product has a quick drying formula that takes nothing more than about 10 seconds to completely dry.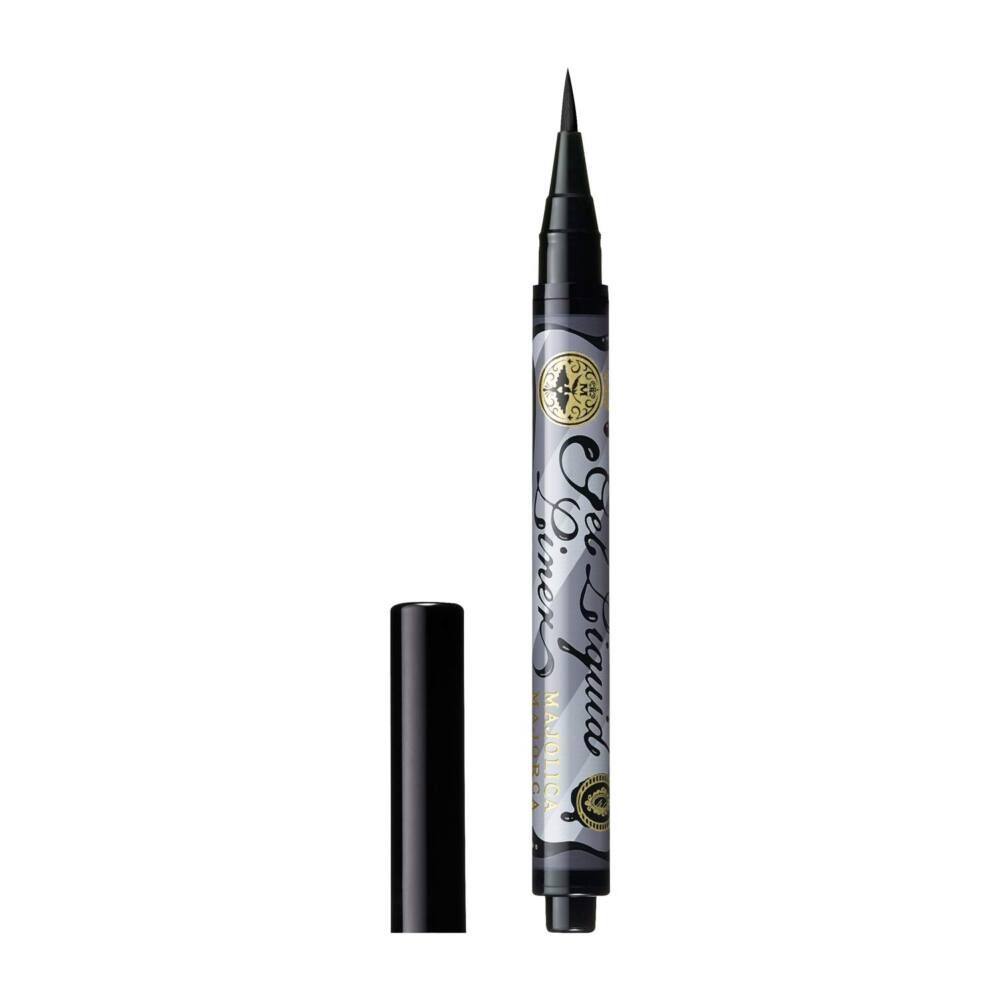 It is ideal for those who do not have time to touch up their makeup through the day because of its long lasting formula.
Pros
Adjustable liquid volume
Easily available
Comes in a variety of colours
Long lasting formula
Cons
Does not stick closely to the skin
Related: Best Japanese Makeup Brushes
Canmake Creamy Touch Liner
Best Japanese Eyeliner for Waterline
Next on our list is the Canmake Creamy Touch Liner. It comes in three richly pigmented colours- deep black, dark brown and medium brown. The creamy texture allows for the liner to glide along your waterline without any tugging.
Whether you want a thin lining or a more dramatic and fuller eye look, the hyper slim tip allows the user to shape their eyeliner easily and effortlessly.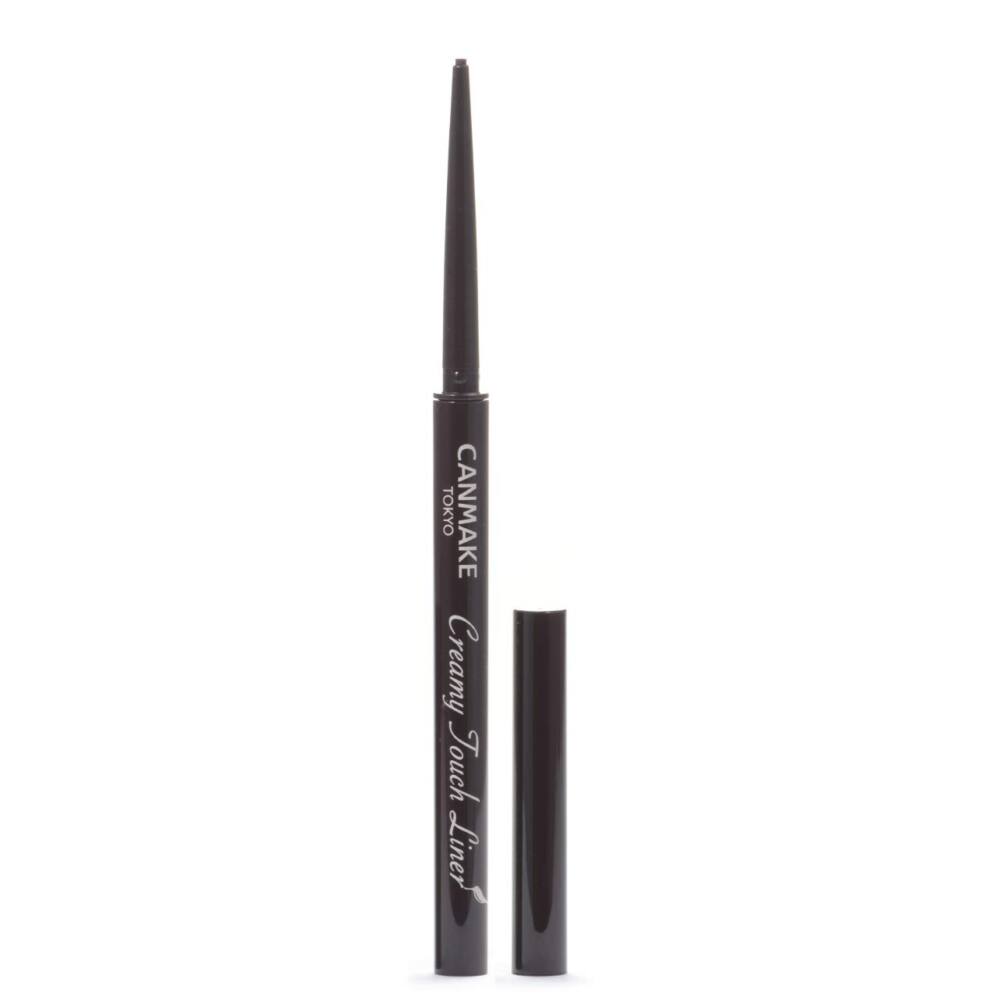 Pros
Creamy formula allows the eyeliner to glide smoothly along the waterline
Highly pigmented
Hyper slim tip
Waterproof
Smudge proof
Cons
The liner is quite soft and can break easily
Related: Best Japanese Cleansing Oil
Kiss Me Heroine Make Smooth Liquid Eyeliner
Best Japanese Eyeliner for Oily Lids
Make up products by Heroine are probably the most popular on the Japanese make up market. So it is only fitting that the Heroine name make an appearance on our list.The Kiss Me Heroine Make Smooth Liquid Eyeliner is hyper durable and waterproof.
It lasts through the day and is resistant to tears and sebum as well. It has an ultra fine brush that allows for you to reach the corners of your eyes without any difficulty.
It also contains natural ingredients like collagen and rosehip extract which makes it one of my favourite products to use.

Pros
Available in a variety of colours
Ultra fine tip
Gives a natural look
Affordable
Contains natural ingredients
Related: Best Japanese Concealers
D-up Silky Liquid Eyeliner
Best Japanese Eyeliner Pencil
Next on our list is the D-Up Silky Liquid Eyeliner. D-up has been known for their high quality yet affordable products. This eyeliner comes in a range of shades to suit your preference.
It has a smudge proof formula that ensures that the liner stays in place for a perfect look all day long. What makes this product stand out are the five types of beauty serums that it is formulated with which moisturize your eyes.
It also has an ultra fine tip that makes application easy . The thickness of the eyeliner can be adjusted by using different parts of the tip.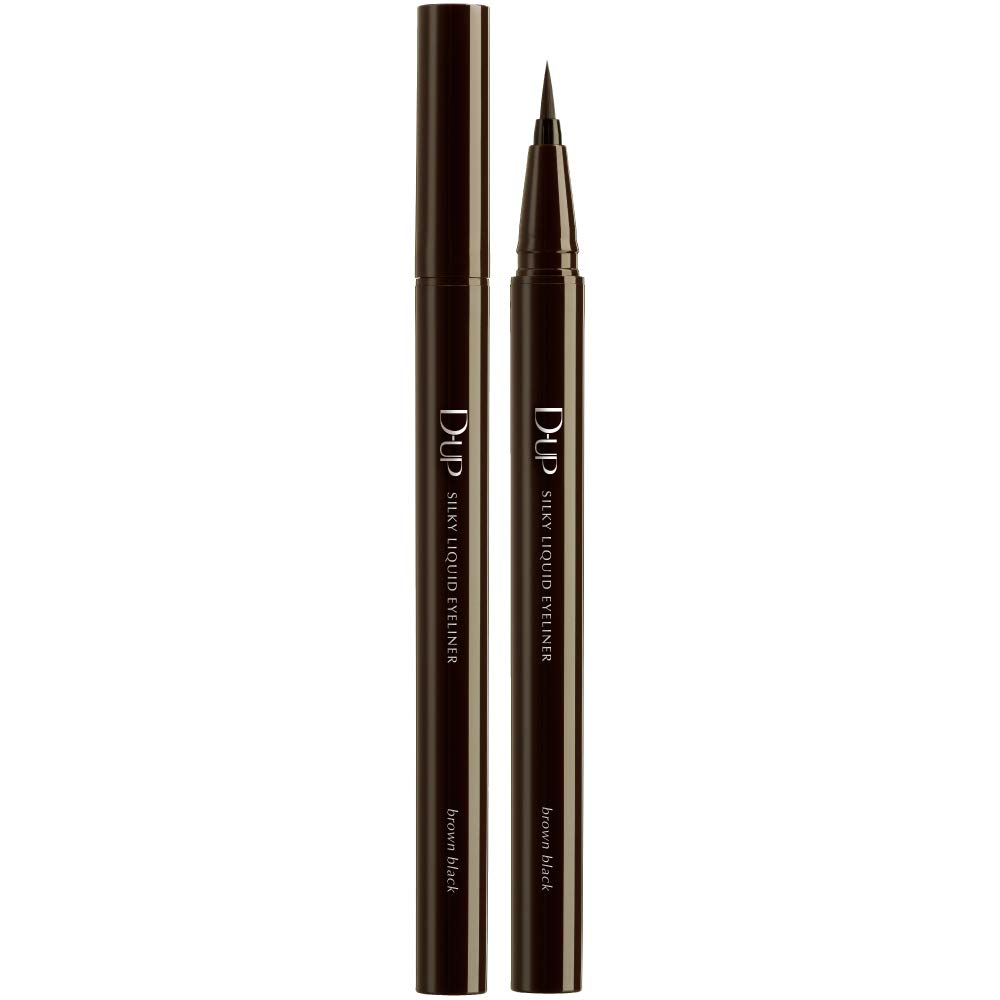 Pros
Contains moisturizing serums
Waterproof
Smudge proof
Makes smooth and fine lines
Cons
Slightly more expensive than other products mentioned on this list
Related: What Cosmetics to Buy in Japan?
Kate Double Line Expert Eyeliner
Best Japanese Eyeliner for Precise lines
Besides its eye-catching packaging, The Kate Double Line Expert Eyeliner is known for its ultra thin brush.
It has a spun silk technology that draws precise and perfect lines. It has a smudge proof formula that can easily be removed with a makeup cleaner and lukewarm water.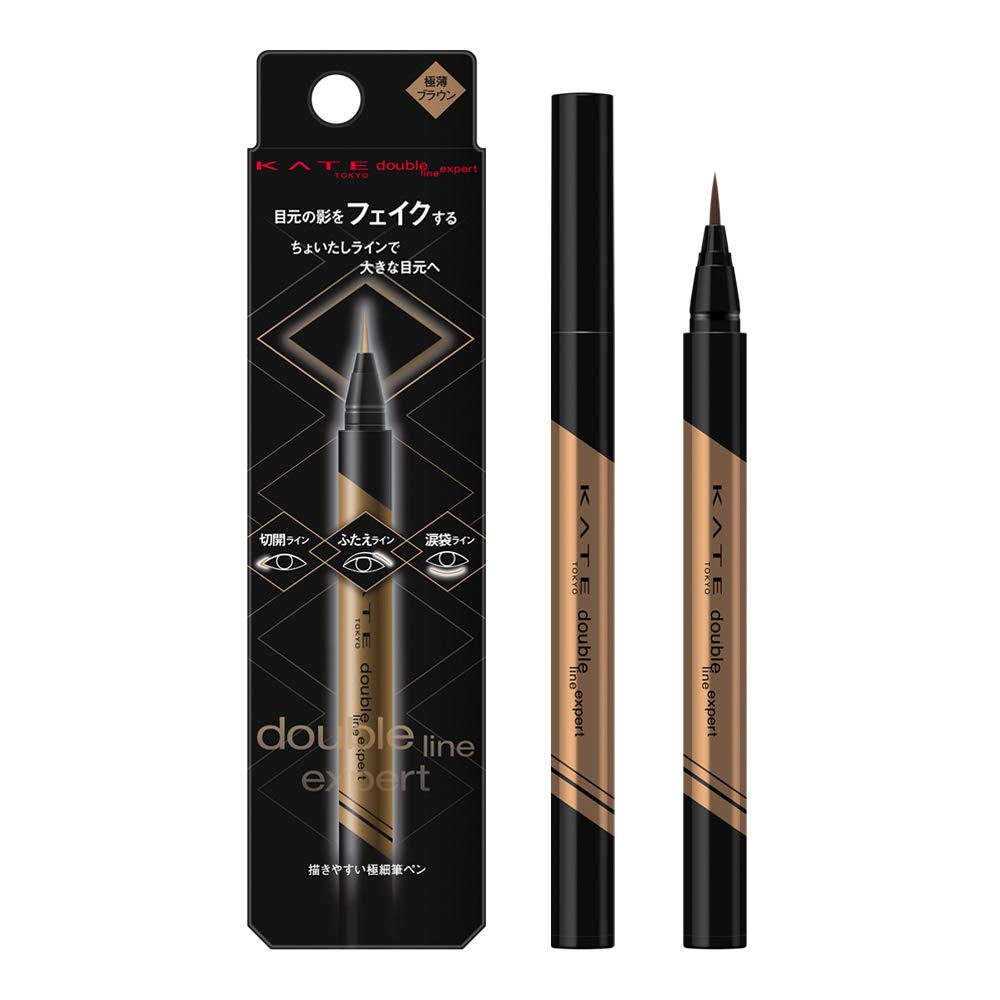 Pros
Easily available at drugstores
Highly pigmented
Smudge proof
Easy to apply
Easy to remove
Cons
DeJavu Lasting Fine Liquid Eyeliner
Best Japanese Eyeliner for Beginners
Another popular brand for Japanese eye make up is DeJavu. The advanced technology used to produce high quality make up products makes it one of the most popular brands on the market.
This eyeliner is the answer to your prayers if you are looking for something that will last 24 hours. It has a smudge proof formula that is resistant to tears, water and sebum. It gives your eyes a bold and sleek finish.

Pros
Has moisturizing beauty ingredients
Long lasting
Highly pigmented
Cons
How to choose the best Japanese eyeliner?
Choosing the right eyeliner can be quite a confusing task. There are so many different products available on the market. Here are a few things to keep in mind while purchasing your eyeliner:
Type of ingredients used:
It is important to check the list of ingredients, especially if you have sensitive eyes. Opt for eyeliners that use natural and nourishing ingredients. Many times, eyeliners have chemicals and other artificial ingredients to enhance the pigmentation. So keep an eye out for these artificial ingredients.

Longevity and resistance:
You will want an eyeliner that is going to last you through the day. SO opt for a waterproof eyeliner. Look for eyeliners that have a smudge proof and tear and sebum resistant formula. At the same time, make sure that it is easy to remove. The skin around your eyes and eyelids is very delicate and must never be scrubbed or rubbed too much. So find something that does not leave any residue or stains.

Choose an eyeliner that gives you a natural finish. Yes dramatic eyes are appealing, but not when they resemble raccoon eyes. You will want an eyeliner that glides smoothly along your lash line and water line, without leaving any bu,ps.
Best Japanese Eyeliners: FAQs
Which is the best Japanese eyeliner?
One of the most popular and best selling Japanese eyeliners is the Majolica Majorca Gel Liquid Liner. It is easily available in drugstores and is affordable. 
Is gel liner better than pencil?
This is a personal choice. A gel eyeliner has a much thicker consistency than a liquid liner and is creamy like a pencil. In general a gel liner is less likely to smudge when compared to a pencil.
Does gel or liquid liner last longer?
Gel liners last longer than liquid liner as they are a lot more pigmented than a liquid liner. 
Conclusion:
SO there you have it! My list of the best Japanese eyeliners. Japanese eyeliners have their own fan base. They are known for their top quality and high pigmentation. And the best part? They are so affordable. I hope that this list eases your purchasing process. Let us know what your favourite Japanese eyeliners are.
Also Read:
Majolica Majorca Gel Liquid Liner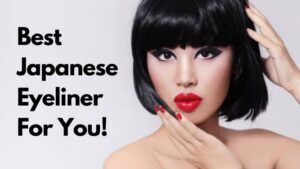 Here are the best Japanese Eyeliners for dramatic look or elegant cat eyes - whatever you like. Check out our reviews!
Product SKU: 00985POC15333692
Product Brand: Majolica Majorca
Product Currency: USD
Product Price: 14.98
Price Valid Until: 2021
Product In-Stock: InStock