Here are the best anime for food lovers. Check it out!
Are you a foodie looking to invest your time in some anime that has a cooking theme? We've got you covered with the best cooking and food anime for you. Read further to find out the best anime for food lovers out there.
Firstly, let's talk about food. Who doesn't love food? We all love food and if it's an anime about food it's worth taking a look at. Animes with the cooking concept have received wide popularity globally and people in social media have even tried some of the famous anime food recipes like Ramen, Dango, Takoyaki and Dorayaki, etc.
Here's a list of the best anime shows for food lovers that depict delicious foods which are worth indulging in.
Best Anime for Food Lovers — Quick Summary
Top Anime for Food Lovers
Ms. Koizumi Loves Ramen Noodles
Total Season: 1 | Total Episodes: 12 | Genre: comedy | Age Rating: PG-13 | Editor's Rating: 7/10
Ms. Koizumi Loves Ramen Noodles, as the name suggests, is about Ramen! This anime is about a highschool student Ms. Koizumi who is obsessed with eating ramen. You'll get to see different types of ramen in this anime and the characters enjoying and slurping delicious bowls of ramen.
Many of the ramen shops in this anime are inspired by real-life ramen restaurants in Japan so make note of these ramen shops and try out the ramen restaurants in real life!
Food Wars: Shokugeki No Soma
Total Season: 5 | Total Episodes: 92 | Genre: Comedy, drama | Age Rating: TV-14| Editor's Rating: 8.5/10
It would be a shame if we didn't include Food Wars in the list. This anime revolves around Soma Yukihira a young man who's the son of Joichiro, the owner of Joichiro's family restaurant. 
Soma works in his father's restaurant as a full-time chef and he's a very talented cook who creates new and innovative recipes. However, Joichiro is challenged by fate as he finds a new job that would make him consider closing his restaurant.
Joichiro doesn't want his son's culinary skills to go to waste and hence decides to enroll him in the Totsuki Saryo Culinary Institute.
Here, Soma meets several people that are highly talented in cookery. He has to prove his cooking abilities are top-notch in order to continue his journey in the academy.
The institute holds food war competitions called 'Shokugeki' where students have to partake and exhibit their cooking skills. The cooking competitions are intense and Soma passes them with great difficulty,
The types of food in food wars are very appealing and make you drool while watching the show. Some of the most famous dishes in Food Wars are Gotcha Pork Roast, Curry Risotto Omirice, etc.
The Gotch Pork Roast was a trending recipe in social media where most people tried to copy the recipe to experience the palatable dish.
Watch Food Wars and try out the best recipes in the show to give you a luscious meal. I promise you won't regret it.
Related: Best Anime Series on Netflix
Yakitate Japan – Freshly Baked
Total Season: 3 | Total Episodes: 69 | Genre: Comedy | Age Rating: TV-PG | Editor's Rating: 8/10
This is another anime about food that has been everyone's favorite. Yakitate Japan is an anime series about the importance of Japanese bakeries. The protagonist of this anime is a man called Kazuma Azuma. 
The story depicts how Kazuma learned baking as a kid and goes to show his unique baking skills as he grows up. He figures out that Japan lacks its signature bread unlike other countries and hence aims to create a trademarked Japanese bread which he calls Ja-pan.
He sets out to Tokyo and joins a renowned baking chain called Pantasia. Here he meets a lot of baker friends and also makes a fair share of enemies as well.
Kazuma also possesses a unique ability unlike anyone else. He has hands that are warmer than anyone else's which helps him knead dough that will ferment faster. This ability helps him make innovative food that receives positive reviews from his peers.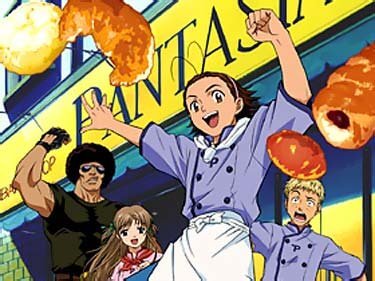 This anime series is the ideal pick for starters in baking as it teaches crucial lessons and also makes you love baking even more. The most famous and adorable food recipe in this show is Turtle Buns.
These buns are so yummy and striking and its made using matcha which gives them a nice green shade to make them look like real turtles. Add Yakitate Japan to your watchlist as you don't want to miss out on the yummy baked goods you'll come across in this show.
Related: Best Japanese Anime On Netflix
Dream Colored Pastry Chef
Total Seasons: 1 | Total Episodes: 15 | Genre: Comedy, Drama | Age Rating: TV-PG | Editor's Rating: 8/10
This show is also called Yumeiro Patissiere. This cooking anime show is one of my personal favorites. The storyline introduces the protagonist of the show, Ichigo Amano who's a 14 years old silly girl who does nothing besides eating cake. 
She suddenly encounters a renowned patissier called Henry Sensei in a food fair. Henry impressed with Ichigo's tasting abilities invite her to the St. Marie Academy to enroll and become a successful patissier.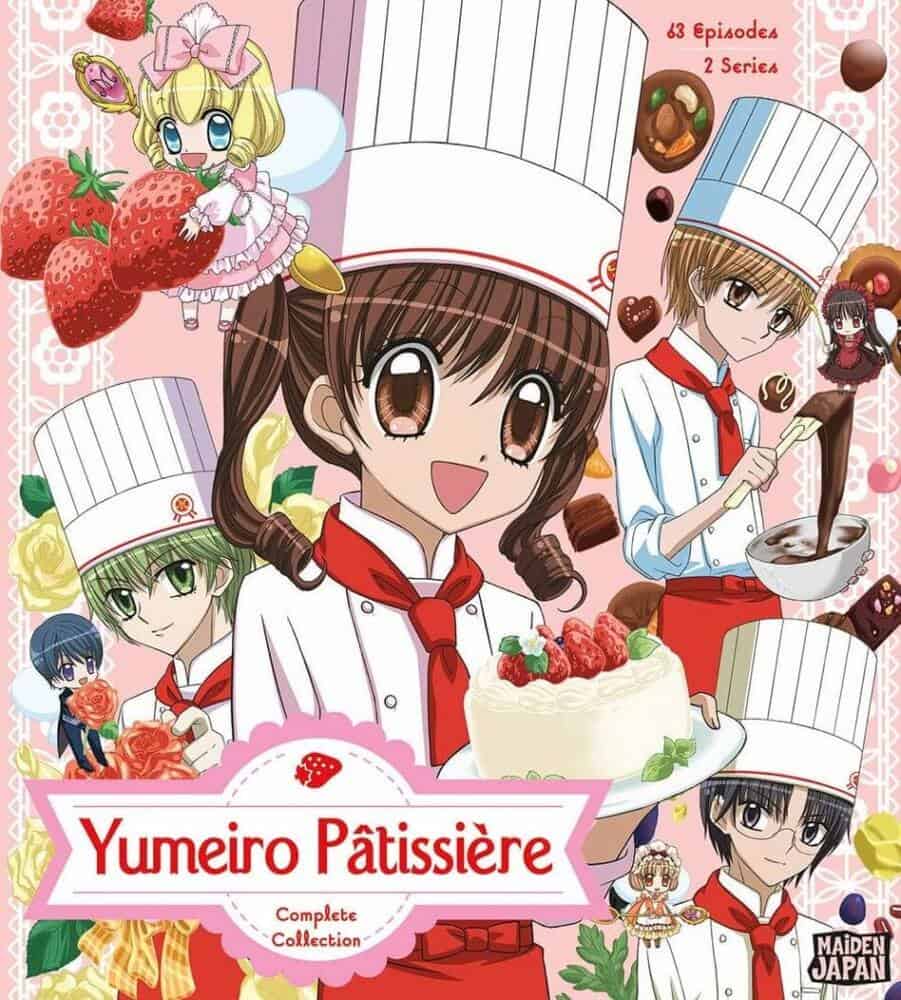 Since she's a beginner she finds it tough to fit in but she eventually gets help from three princes. The princes have their own set of skills in patisseries such as making traditional Japanese sweet dishes, candied flowers, etc.
Ichigo and her prince friends work together to make the unique and luscious treats ever in the academy. This helps them win the Grand Prix competition which allows them to move to Paris. Ichigo learns a lot throughout her academic years in Paris. She then returns to Japan as a professional patissier which aids her to achieve her goals.
The iconic dish in this anime is the strawberry tart. It's so rich and has a creamy taste which will make you want more of it. Hearts in love is another pastry dish that looks very pretty and has a delicious taste.
Related: Best Anime for Beginners
Sweetness and Lightning
Total Seasons: 1 | Total Episodes: 12 | Genre: Comedy, Drama| Age Rating: TV-PG | Editor's Rating: 7.5/10
Sweetness and Lightning is a cooking anime show which is also known as Amaama To Inazuma. This story revolves around a man called Kouhei Inuzaka who takes care of his little daughter Tsumugi after the death of his wife. 
Since he lacks cookery knowledge he relies on convenience store ready-made foods to feed his daughter. Inazuka realizes that ready-made foods are unhealthy for his daughter and takes her to a restaurant that belongs to his student's family.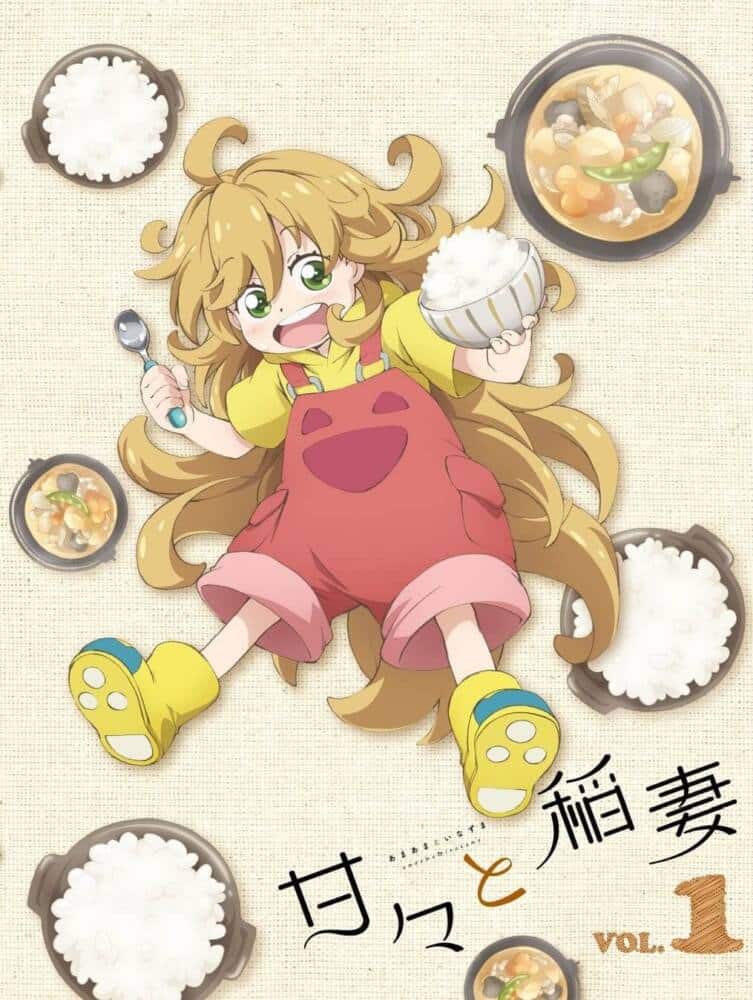 He then discovers that the restaurant is mostly closed due to his student's mother being busy with work.
This gives him the idea to work in the restaurant with his student after she pleads with him. Inazuka and his student decide to run the restaurant and learn to make delicious meals to feed his daughter.
The cooking scenes in this show are very subtle, it shows how learning cookery is fun and satisfying. There are also very emotional scenes like how Inazkua being a single dad tries his best to make his daughter happy.
This is overall an amazing show with several concepts like grief, love, and happiness.
Related: Best Kids Name for Parents and Children
Ramen Fighter Miki
Total Seasons: 1 | Total Episodes: 12 | Genre: Action, Comedy |
Age Rating: TV-14 | Editor's Rating: 8.5/10
This anime show is also known as Noodle Fighter Miki. The storyline of the show introduces a girl called Miki Onamuru who works at her parent's ramen shop. She does several jobs in her parent's restaurant like waiting tables and making food deliveries. 
Miki is very cute and attractive which attracts many customers to the restaurant. Miki is a very active girl and loves to help people and animals by offering free food sometimes.
However, Miki is obsessed with martial arts and brings up a fight with people every time in and outside the restaurant which angers her parents. She always has intense arguments with her mother due to her aggressive behavior.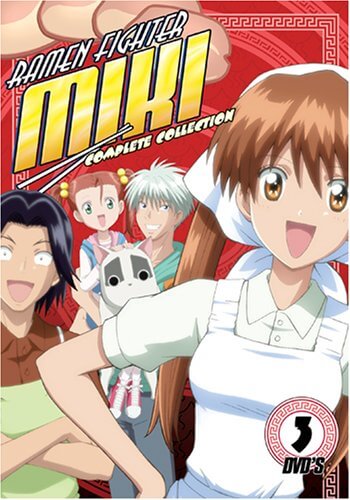 This anime show is more on the comedic side as it showcases the bitter relationship Miki has with her mother which often leads to fights and gives a good laugh to the audience.
The favorite food for most anime enthusiasts, ramen noodles, features in this show. This show is definitely ideal for Naruto fans as it portrays action scenes and also has the iconic Naruto ramen noodles bowl.
Related: Best Anime with Strong Female Characters
Sugar Bunnies
Total Episodes: 27 | Genre: Family | Age Rating: G – all ages | Editor's Rating: 6/10
This anime series revolves around fictional beings such as bunnies. It starts with 14 bunnies being transported to the human world from their homeland Bunniesfield. They were assigned tasks from their Two Queens in Bunniesfield.
When arriving the bunnies coincidentally meet a girl called Sophia and befriend her. Sophia dreams of being a successful pastry chef in Europe. She gets help from her bunny friends to help her achieve her dream.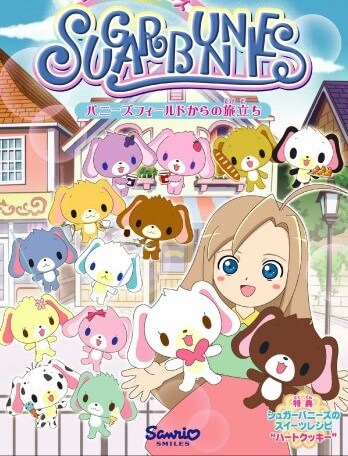 However, Sophia keeps the bunnies hidden from other humans including her parents as she doesn't want anyone to freak out. Unfortunately, everyone in the neighborhood comes to know the existence of the bunnies.
After Sophia and her bunnies being exposed, they work together to make baked treats. Each of the bunnies is specialized in making different treats like pastries, cakes, cookies, candies and ice cream, etc.
This anime show is ideal for kids as it contains many aspects of a kids' show. However, it can be viewed by any age group and also has a cookery theme which many foodies will love.
Best Anime For Food Lovers: FAQs
What is food anime called?
Food anime is also called cooking manga and gourmet manga in which food and cooking is the main theme of the anime.
Who is the best cook in anime?
Some of the best cooks in anime are Yukihira Soma in Food Wars, Komatsu in Torika, and Brock in Pokemon.
Why does food in anime look so good?
Food in anime looks so good and delicious because its aesthetics are designed and animated in an appealing way which made many people replicate the anime food recipes.
Also Read: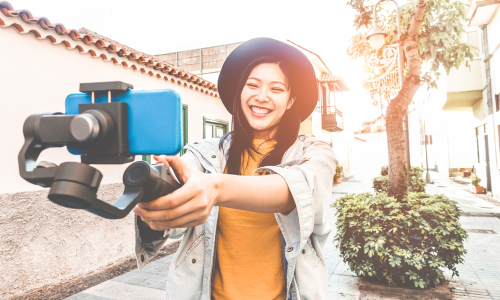 Hiya! I'm the main author of Japan Truly. I love everything Japan and love testing out Japanese products, be it skincare and makeup or gadgets! You'll find reviews of some of the best selling Japanese products (tried and tested) right here!