Japanese fashion is cool and trendy, and if you're looking for affordable Japanese clothing brands, you're in the right place.
Which are the top affordable Japanese clothing brands?
Uniqlo
GU
Wego
Snidel
Earth, Music & Ecology
Shimamura
Ingni
GRL
Asics
Honeys
Japanese clothing is also known for the quality of the fabric used and exquisite tailoring. Some cute Japanese clothing brands are good on their quality as well as reasonable.
You can never go wrong shopping for clothes in Japan, cos even the cheap brands will give you clothes that will last. Keep reading for the most Affordable Japanese Clothing Brands, here are some of the popular brands in Japan:
Affordable Japanese Clothing Brands: Quick Summary
| | |
| --- | --- |
| Affordable Japanese Clothing Brands | Best For |
| nano universe | Street style Japanese clothing |
| Uniqlo | Simple and quality clothing |
| GU | Young crowd |
| Wego | Trendy clothes |
| Snidel | Elegant and professional clotinhg |
| Earth, Music & Ecology | Durable and quality clothing |
| Shimamura | Plus size clothing |
| Ingni | Comfort and fit |
| GRL | Variety clothing options |
| Asics | Japanese affordable sportswear |
| Honeys | Japanese Women's clothing brand online |
Affordable Japanese Clothing Brands
nano universe
Nano Universe is a fashion label that caters to persons in their teens to their thirties and is well-known as an exclusive store that began in Shibuya. Their styles are often stylish and advised for people who like to dress in a way that feels casual but slightly formal.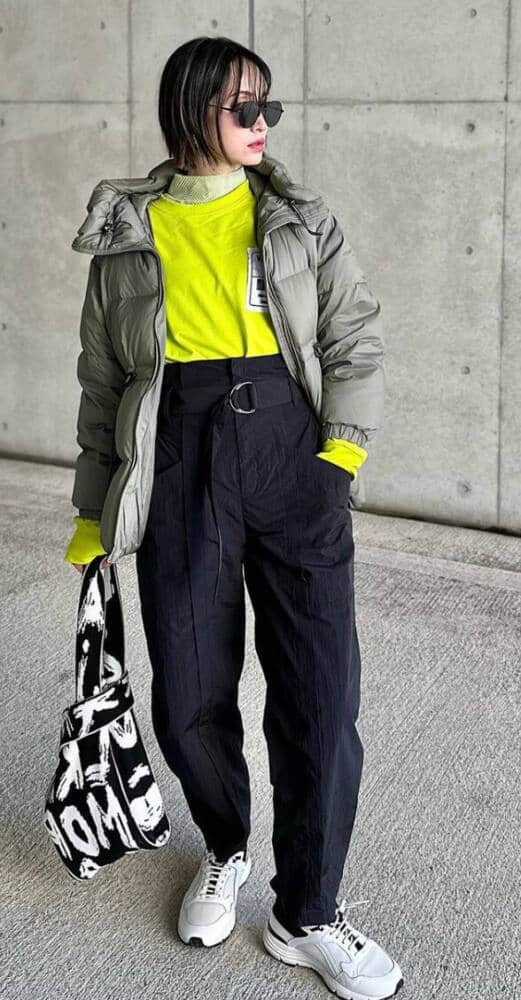 Also, they provide a distinctive line of clothing dubbed "Anti-soaked" that is designed to block UV rays and minimise sweat, making it ideal for the hot summer months.
Journal Standard
Another upscale store in Japan that offers a wide range of goods from both domestic and foreign manufacturers is called Journal Standard. It is a well-known brand, and teenagers, young people, and university students from Japan have all been drawn to its American-style, casually styled clothing.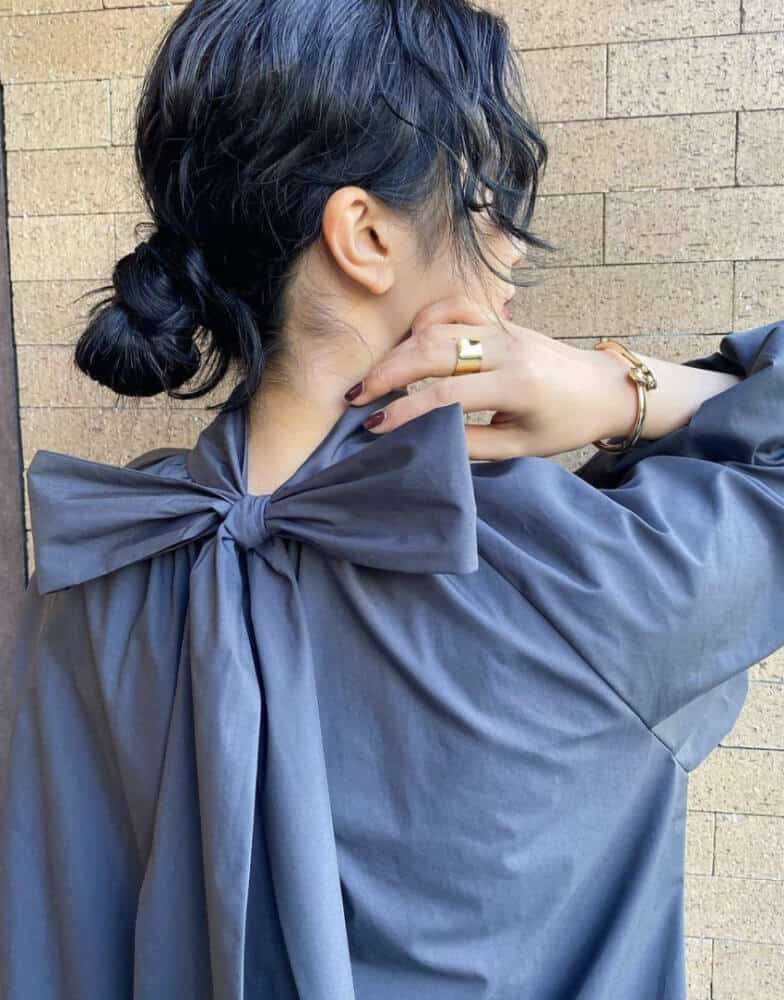 The clothing offered by Journal Standard is renowned for its premium fabrics. They have modern designs that are perfect for errands or a day out with pals.
Uniqlo
Uniqlo clothing is as popular in Japan as it is in other parts of the world. This Japanese clothing brand is known for its casual wear that is affordable, stylish and durable. This is one of those brands that I never miss shopping at for my daily wear.
Uniqlo has a huge selection of clothes for every season, stocking and restocking the shelves with weather appropriate wear. It's one of the most affordable Japanese clothing brands.
Cosy hoodies and warm lined sweat pants can be paired with the brand's long sleeved basic tees for the cooler months, while the warmer months bring a whole lot of light tee shirts, shorts and trousers.
Uniqlo also has a wide range of jackets that you can add to your wardrobe. The clothes are best known for how well they fit and how amazingly comfortable they are. These are clothes that you can literally live in, day in and day out.
They are also easy to pair with neutral colored jeans and bottoms.
Uniqlo clothing carries a lot of subtle and earthy colours, but you might be able to find a few brightly coloured clothes as well. Uniqlo is also one of the most affordable Japanese clothing brands.
Related: Check out these top shopping districts in Tokyo if you're a shopaholic!
GU
GU fashion brand is by the same company that owns Uniqlo, and a lot of times you might find similar items. The difference between the two lies in the target market.
While Uniqlo is designed for working professionals or people in their 30's, GU is specially designed for the younger crowd. Step into a GU and you will understand what I mean. The clothes are bright, lively and very trendy.
Walk through the busy streets of Japan's urban cities and you will find young college students dressed in GU clothes, hurriedly rushing off to classes or to meet their friends.
In a lot of malls, Uniqlo and GU are situated next to each other. While both Uniqlo and GU sell very affordable clothing, GU is often a lot cheaper being one of the most affordable Japanese clothing brands.
There is no difference in the texture or quality of the fabric though. These brands also have sales and discounts quite often, usually at the end of a season, when these clothes are sold at dirt cheap prices!
Related: Most influential fashion designers from Japan
Wego
The young, hip, hot and happening generation expresses themselves through the trendy and stylish clothes they wear.
And they can't afford to be seen in the same clothes very often, hence arises the need for fast fashion.
Feeding this energy is Wego, with a whole wide range of very nice and trendy clothes. Wego now has over 150 stores all over Japan and has a steady clientele.
Shop for funky tops, cool bottoms, stylish jackets and accessories to complete your look for prices that won't break the bank as they're one of the top affordable Japanese clothing brands.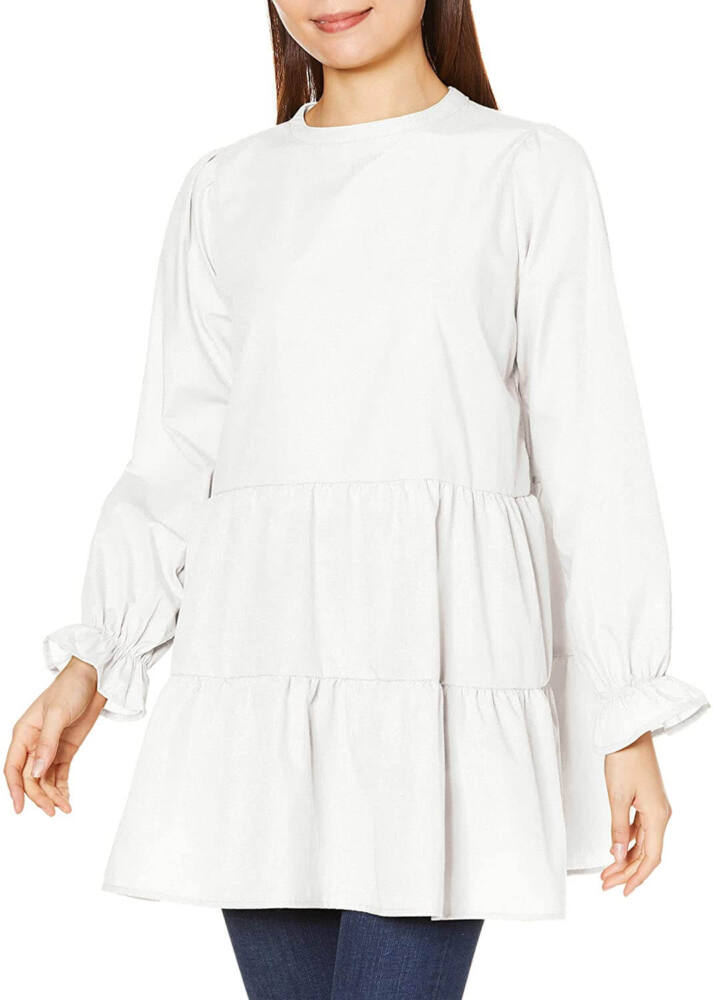 Check out this extremely cute tunic from Wego on Amazon. It is full-sleeved with ruffles at the end. This dress is great for casual wear during the spring or monsoon season because of its material.
Related: Onitsuka Tiger Outlets
Snidel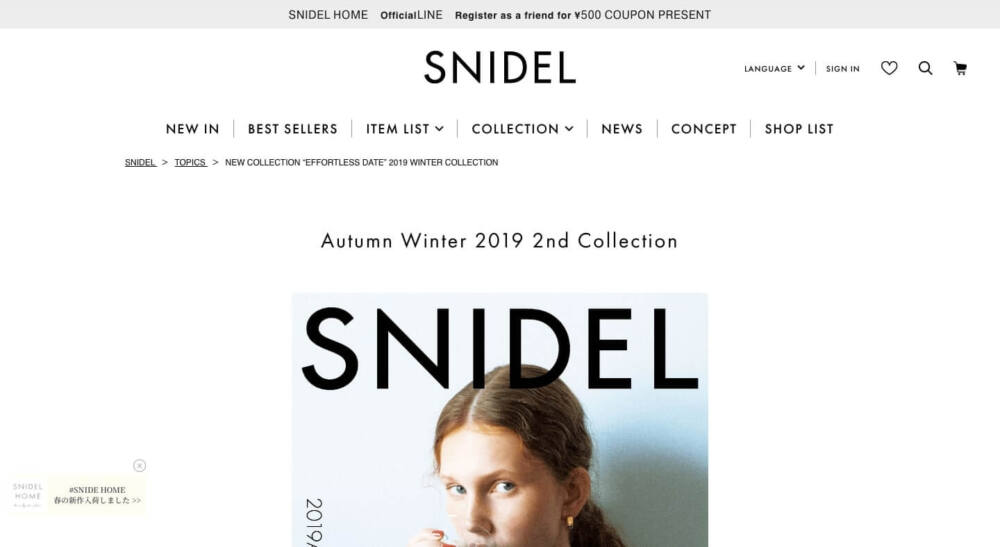 The clothing by Snidel is very classy and elegant. Though they are not exactly "cheap" I would say that they're one of the most affordable Japanese clothing brands for their clothes..
These are clothes for working professionals and the fashion conscious, aged over 25. There is a wide selection of coats, skirts, blouses and dresses you can pick from.
Snidel's one piece dresses are bestsellers, in colours that are very pleasant and in designs that are stylish and flattering.
It goes without saying that the quality of the fabrics used by this brand are super soft and comfortable, worth every penny you pay for the outfit.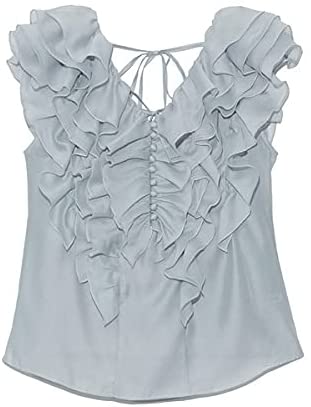 This back ruffle design top should definitely be a part of your closet. It is sleeveless and best for the summer season. The top only comes in one size that is free and it will fit you without clinging to your body.
Earth, Music & Ecology
Earth, Music & Ecology is a brand I bet you will fall in love with if you love the blend of style and comfort. True to its name, the clothes carried by this brand are flowy and in very pleasing earthy tones.
This brand is very well known in Japan, and one of its most popular stores is in the airport. The clothes in this range are all cut to be loose, to fit you without hugging your skin. They skim your body but they are also very fashionable.
This is just what you need when you're traveling. In general, stores in the airport are quite expensive, but Earth, Music & Ecology is an exception. It is not only sassy but also amongst the most affordable Japanese clothing brands.
You can easily pick up a set of clothes well within 3000 yen and walk out feeling very pleased with yourself.
Earth, Music & Ecology has a target market of women in their 30's and older but I have seen many younger women wearing clothes from the brand.
Though the prices are low, the quality of the fabric is durable and the designs are premium. Undoubtedly, it's one of the most affordable Japanese clothing brands.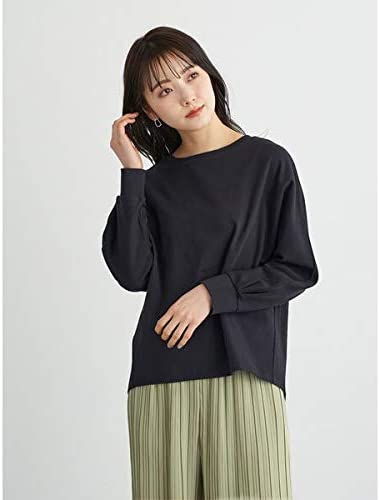 Check out this pullover from one of the most affordable Japanese clothing brands- EME. It is so soft and 100% made of cotton. It is quite cheap also as compared to other brands. Go for this to feel the ease of clothing.
Shimamura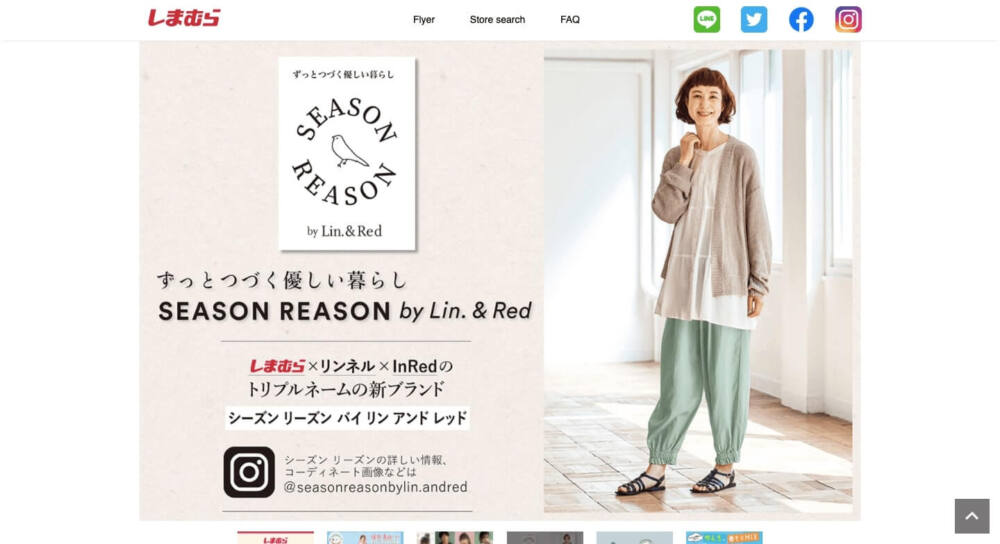 If you're in Japan or a fan of Japanese fashion, Shimamura is a brand that you cannot overlook.
Ask any Japanese, young or old for their suggestion of where to purchase affordable clothing and this is the brand they will direct you to.
You can find clothes in all sizes (even plus sizes) by this brand, which is something unique because it's quite difficult to find larger sizes in the country.
Shimamura carries clothes for people of all ages, making this a "household" name and is one of the most affordable Japanese clothing brands.
Shimamura is one of the easiest brands to shop for, and I mention "easiest" because you will find loads of stores carrying the brand's clothes. There are plenty of standalone stores as well in most parts of Japan.
Shimamura is one of the hot Japanese brands that is considered amongst the top affordable Japanese clothing brands.
Ingni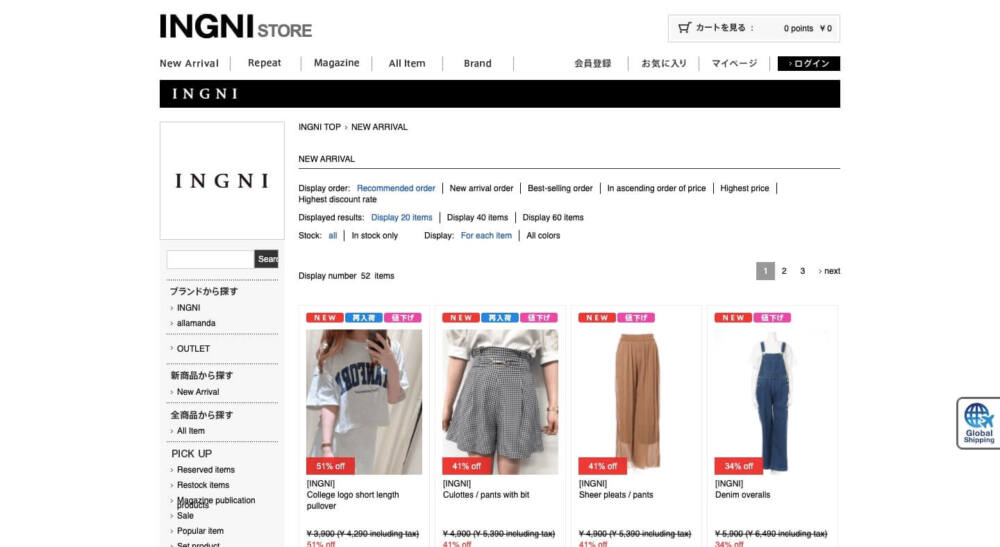 Ingni is every young Japanese girl's favourite clothing brand, and if you were to visit the store, I'm sure this will become yours, too. It's one of the best affordable Japanese clothing brands.
Ingni has affordable and trendy clothes for every season. They also run frequent sales during which you can pick up everything you need for a fraction of the price you would normally pay.
If you can't go to the store for some reason, the brand has a well designed website on which you can shop to your heart's content. The new arrivals are something that you should always keep an eye out for as they are very fashionable.
There is also an "outlet store" section where last season's clothes or unsold outfits are sold at throw away prices. These clothes are still good buys as certain styles never go out of fashion and you can score some pretty decent outfits.
Ingni clothes are of very good quality and are designed to be comfortable when worn. If maintained well, they are sure to last a long time. You can find this Japanese clothing brand online.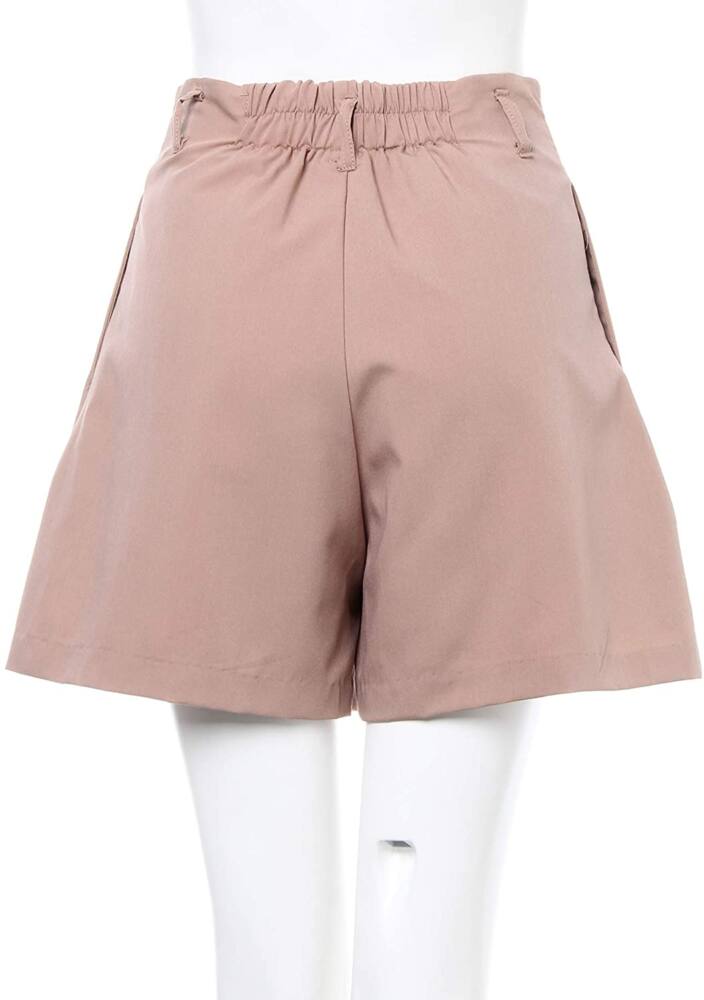 This culottes pants are so comfy and looks classy. This culottes pant goes well with all kinds of tops. So pair it with anything and look sassy.
GRL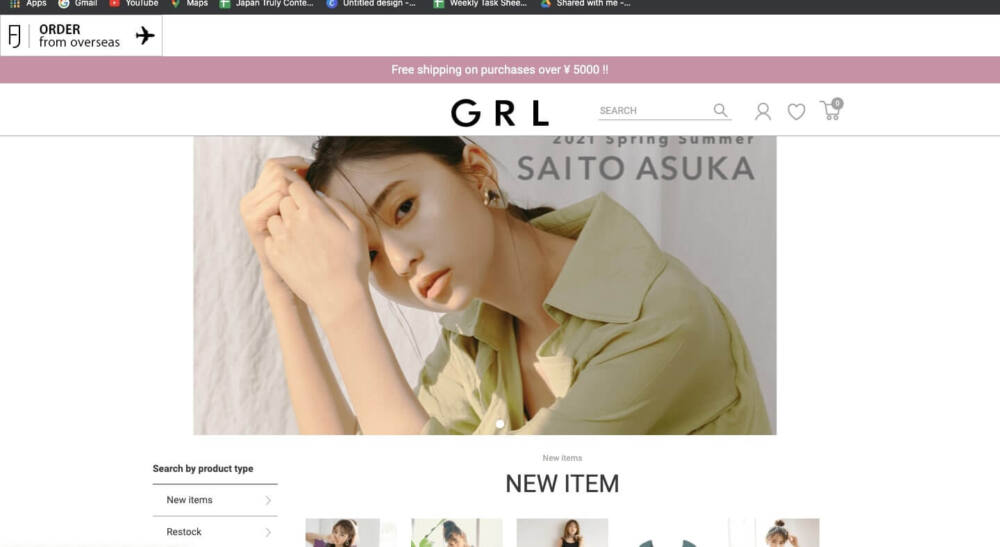 Who doesn't love online shopping! This is something you can do to feed your shopaholic urges even at the dead of the night.
GRL is a Japanese women's clothing brand that is amongst the top affordable Japanese clothing brands for all kinds of clothes.
GRL constantly has its shelves restocked and revamped, so every time you check-in, you're sure to find something new. You can easily get a whole new wardrobe for around 15,000 yen.
The website charges for shipping but there are certain days in the week when shipping is free. The fee is also waived off if you purchase for a minimum amount.
It does take a couple of weeks for your package to be delivered, but the anticipation is delicious! This brand also ships across the world for a small fee.
Asics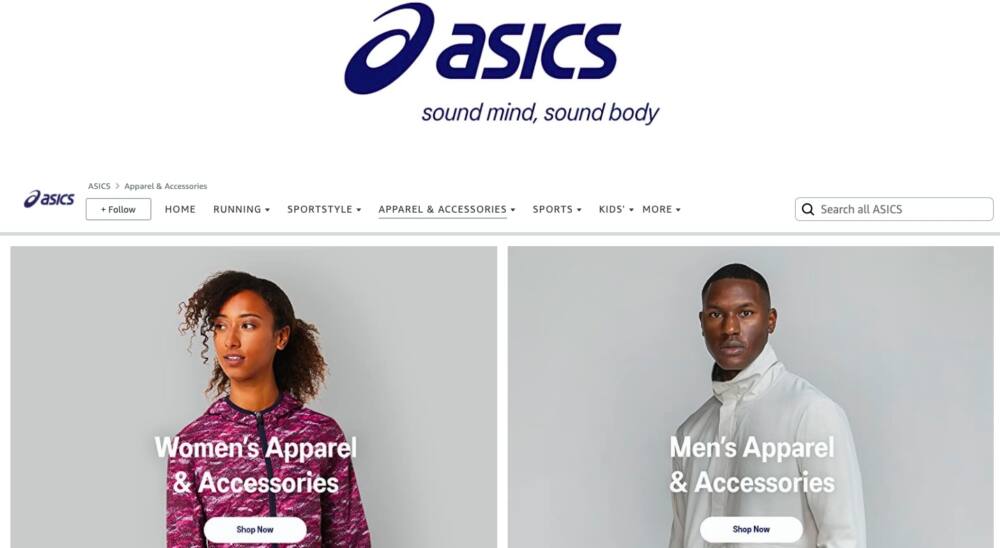 Asics is one of the most affordable Japanese clothing brands that offers a variety of sportswear. You'll find a variety of shoes, and sandals as well. The very famous Onitsuka Tiger is also a subsidiary of asics. Most of my sportswear belongs to this brand as it's one of the best cheap japanese clothing brands.
Asics has also collaborated with many of the famous designers like Ronnie Fieg, Atmos etc. Even after being so famous, the prices are so affordable, it's unbelievable. Both men and women apparel are top-notch and the quality is incredible.
Asics apparels and sports equipment last a very long time as well. You should definitely check them out.
Honeys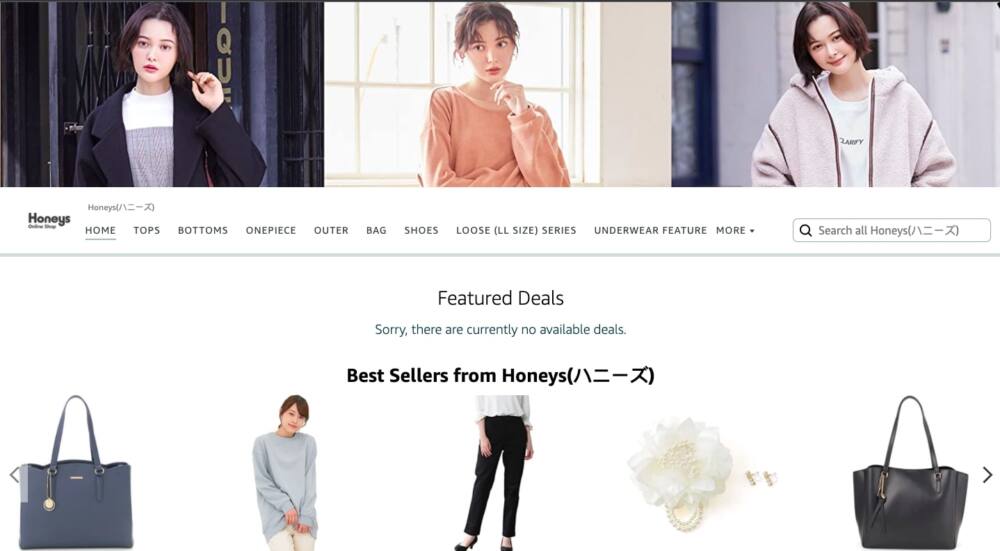 Honey is one of the very famous cheap Japanese brands for women. It's extremely stylish and you'll find a range of clothing, apparel and accessories here. Honey also sells amazing quality inner wear for ladies. I must say that their clothing quality is amazing and the pieces are vibrant.
If you're looking for cheap clothes in Japan, Honeys is the best choice. It has clothing options for all generations and in different sizes to address each body type. Their accessories are also extremely stylish and of awesome quality.
Which is the most affordable Japanese clothing brand?
I've shopped so many Japanese brands but Wego is the most affordable Japanese clothing brand because of cheap prices and high quality.
Wego is a fashion brand for both men and women with over 150 stores all over Japan and a sturdy clientele. The brand is known for its funky, cool and stylish trends and its exclusive collaborations with brands like Disney and Kappa.
Cheap Japanese Clothing Brands: FAQs
Where can I buy cheap Japanese clothes online?
You can buy cheap Japanese clothes online from various brands like Asics for sportswear, Honeys for women's clothing and accessories, Uniqlo for quality clothing, etc. All these clothes have a wide range of variety and their quality is awesome.
Which is the best cheap Japanese clothing brand?
Wego is an extremely popular and cheap Japanese clothing brand that sells Harajuku-style clothing for men as well as women. You'll find the most trendiest clothing and accessories on this Japanese clothing brand.
Affordable Prices, Top Quality
This list of affordable Japanese clothing brands should definitely be your go to, or at least worth trying once because of their premium quality, comfort and dirt cheap rates.
Hope this article- Affordable Japanese clothing brands helped you find the perfect clothes for your wardrobe without making a hole in your pocket.
Tiered Tunic Dress
Check out the best affordable Japanese clothing brands that are amazing especially for their quality as well as price. Do check out Wego as it is the best amongst other affordable brands with premium quality, best fit and also cheap price.
Product SKU: DHTH3509398
Product Brand: Wego
Product Currency: JPY
Product Price: 2,999
Price Valid Until: 2023
Product In-Stock: InStock